Visiting the Causeway Coast and Glens in February? There's plenty of great foodie festivities as our Giant Taste of the Causeway Coast celebrations continue, where you can have a hands-on experience at any of the workshops or treat yourself to a sampling tour.
How about taking the kids on a family-friendly treasure hunt at the iconic Giant's Causeway? Limavady will also be host to a series of literary events as the Steinbeck Festival returns for 2023.
Here's a quick overview of all of the incredible events taking place in the Causeway Coast and Glens in February 2023:
Food & Drink Workshops and Experiences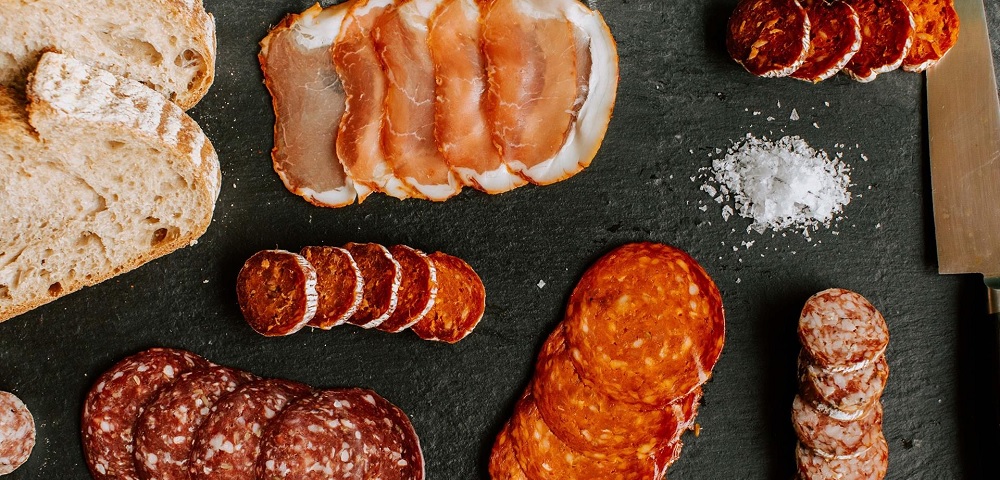 Movie Nights at The Bushmills Inn
Various dates throughout February
Cold winter nights are the perfect excuse to enjoy the magic of one of The Bushmills Inn Movie Nights. Enjoy a great evening out with a two course meal followed by a movie and popcorn in their boutique cinema. Dinner is served at 6PM and the movie begins at 8PM.

Fidela Experience - A Columbian Lunch and Coffee Tasting Tour
4th February
Join the team at Fidela Coffee Roasters for an afternoon experiencing all that they love about Colombia; from food, to coffee, to the whole process that takes place from coffee bean farm to cup.

Charcuterie and Home Curing Masterclass
11th February
Have you ever wanted to make delicious cured meats at home? Well now you can. Learn the art of meat curing and charcuterie from multi award winning charcutier and founder of Corndale Farm, Alastair Crown

Butchery Course at Broughgammon Farm
12th February
Broughgammon Farm are all about field to fork farming and that includes being able to butcher their meats at their on-site butchery in Ballycastle. During this afternoon course they'll share everything you need to know about butchering a lamb at home.

Sourdough in a Day
Various dates throughout February
Learn how to make sourdough at home with Ursa Minor Bakehouse. The class covers 3 different types of bread, using both sourdough culture and yeast.

Valentine's Night at The Orangery
14th February
Love is in the air! Enjoy a fabulous four course dinner on Valentine's Night in the most romantic of settings at The Orangery at Drenagh. On arrival you will be greeted with a brand-new gin cocktail made with Drenagh Sloes.

Latte Art Course
18th February
In this interactive course, the team at Fidela will show you how to steam the perfect pitcher of milk and cover some basic latte art designs.

The Chocolate Box Experience
19th February
The Chocolate Manor will host this hands-on chocolate making class at their stunning premises in Castlerock, where you will explore tempering the finest Belgian Chocolate

Sausage Making Course
25th February
Join the team at Corndale HQ to get a hands on experience in the art of sausage making.

Beetroot & Apple Relish Workshop
25th February
On this two-hour session, Jam at the Doorstep's Amanda will show you how to pickle your own spiced beetroot, creating a tasty apple and beetroot preserve to take home and enjoy.

Arts, Culture & Music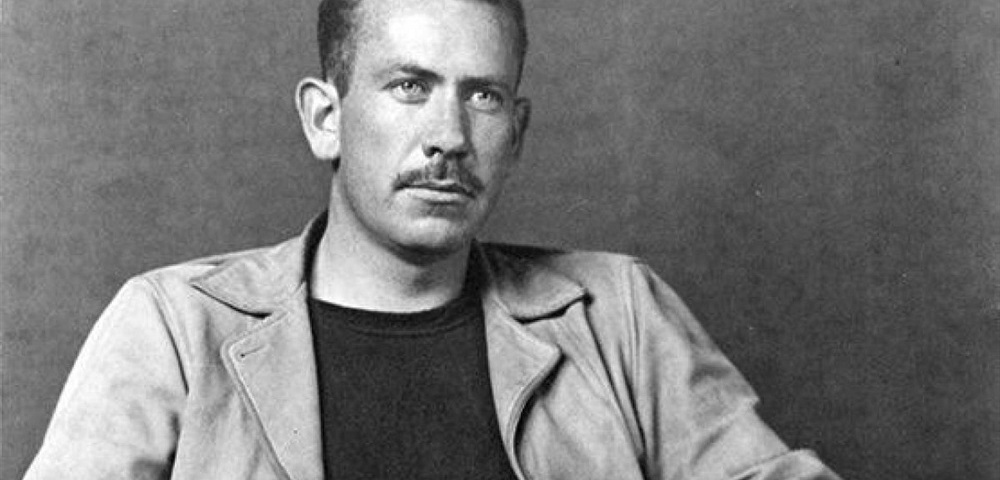 Ultan O'Brien & Nic Gareiss
10th February
Fiddler, violist, and composer Ultan O'Brien (Slow Moving Clouds) and percussive dancer Nic Gareiss (This is How we Fly) perform a set of new collaborations exploring space, time, and texture in Irish traditional music and percussive dance at Flowerfield Arts Centre.

Colin Murphy – Watchamacolin
17th February
Colin Murphy is back out on the road with his biggest and best stand up tour yet, WHATCHAMACOLIN.

The Kilkennys In Concert
18th February
Following tours in Europe, the U.S. and Asia, The Kilkenny's new show will take the audience on a journey through the Irish folk and ballad tradition at the Riverside Theatre.

The Steinbeck Festival: Understanding Steinbeck
18th February
Did you know that literary icon John Steinbeck's roots can be traced back to the Limavady and Ballykelly area of the Causeway Coast and Glens? This special evening at Roe Valley Arts & Culture centre will feature a presentation on 'Migrants in Northern Ireland' and a keynote talk on Steinbeck's novel, The Grapes of Wrath, followed by a performance by talented County Down musician, Matt McGinn.

The Steinbeck Festival: Ten X 9 Presents The Journey
23rd February
Tenx9 is a storytelling evening where nine people have up to ten minutes each to tell a true story from their own life. It aims to strip away the barriers that prevent people from sharing their experiences. It is always free of charge and booking is essential. The theme for this event is 'The Journey' and will take place as part of The Steinbeck Festival.

The Steinbeck Festival: American Blues Singer Mirenda Rosenberg and Band
24th February
American-born Mirenda Rosenberg's soulful performance of her country's classics is something not to be missed. As part of this year's Steinbeck Festival, Mirenda will take us on her personal journey as she debuts her new album and revisits some old favourites at the Roe Valley Arts & Cultural Centre.

Activities and Tours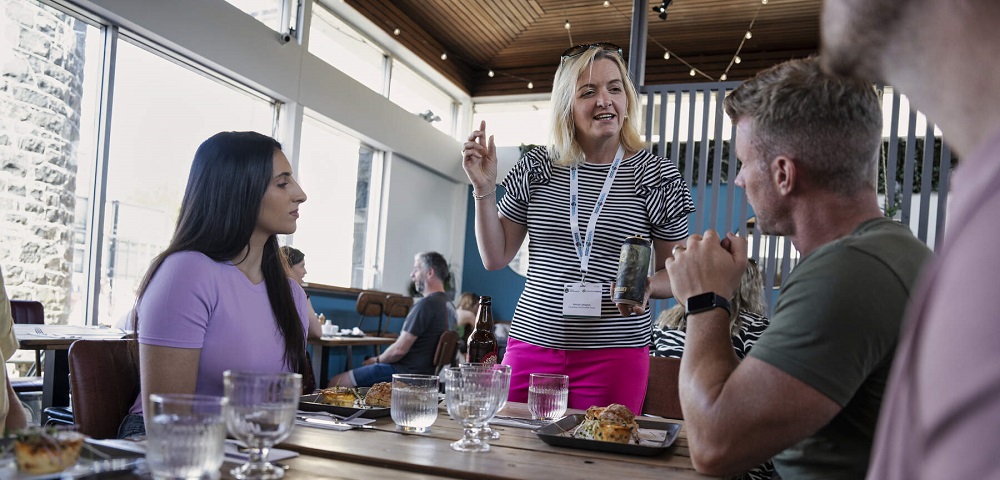 Portrush Tasty
10th February
This Friday evening foodie tour around Portrush is the perfect opener for your weekend. This tour is all about getting together and sharing food, drink, stories & craic.

Canoe Back in Time
18th February
Paddle your canoe back in time to the Mesolithic with Wild Walk Bushcraft. Learn how our ancestors created tools from flint and leather from fish skins.

For kids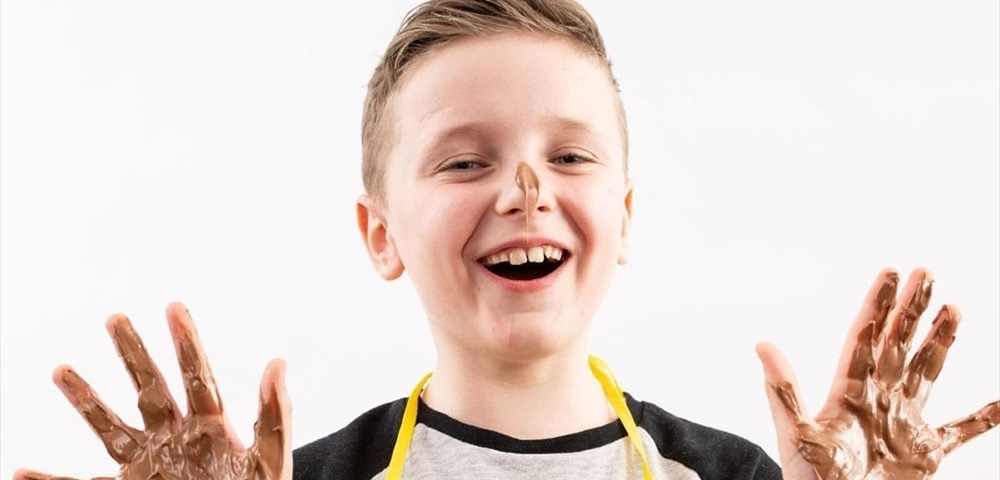 The Family Shark Show - Ballymoney and Limavady
4th February & 11th February
Venture into the deep blue sea and join Baby Shark on the adventure of a lifetime. Come and help Mummy & Daddy prepare Baby for the first day of school, with lots of exhilarating crowd interaction.

Treasure Hunt at the Giant's Causeway
11th February
Get your thinking caps on and follow the clues; your mission is to find out the secrets hidden around Northern Ireland's only UNESCO World Heritage Site. Get the most answers right and be in with the chance of getting your hands on a 1 year's free National Trust Membership!

Kids Choccy Rocky Experience
15th & 16th February
In this one-hour kids only experience, your little ones will get the chance to make three fabulous chocolate creations in the dedicated workshop at The Chocolate Manor in Castlerock.

Will you be venturing to the Causeway Coast & Glens this month? Be sure to tag us in your travel snaps on Instagram – we'd love to see what you get up to during your stay!