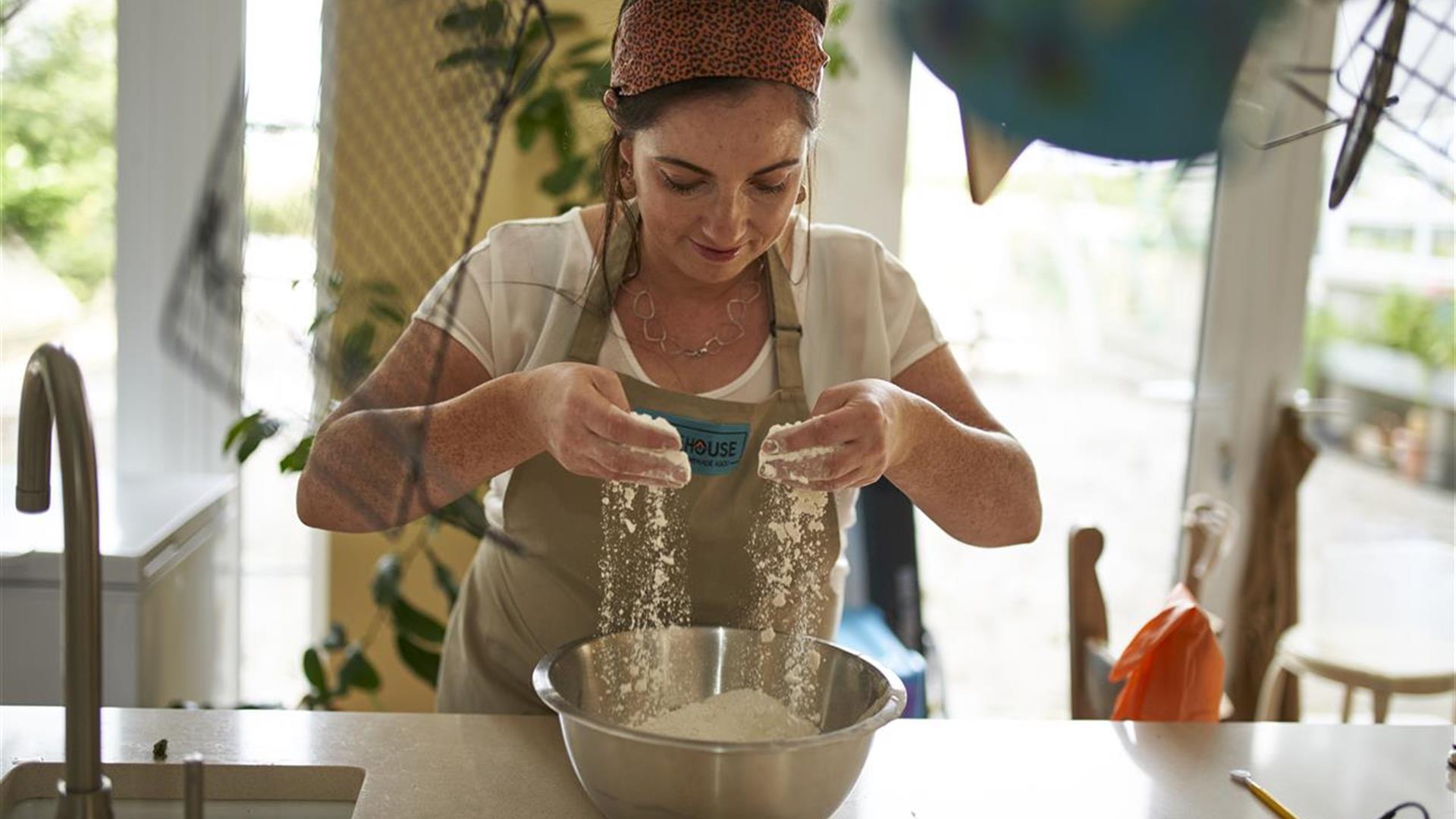 About
At Bakehouse we are a small family business passionate about food, our local beautiful countryside and produce.

We love to turn our fabulous local, seasonal ingredients into delicious dishes and to share these skills in a fun, learning experience. In particular, foraging for our delicious local food such as blackberries or sloes is an amazing opportunity to get outside and bring the tastes and scents into the kitchen table. We believe the process of cooking and eating is one of life's pleasures, which nourishes the body, sooths the mind and creates a great experience of community and fun.

Our workshops are relaxing, fun experiences in which you can take time out for yourself, maybe make a few new friends and surprise yourself with a new skill while producing something tasty, nutritious and simple that you can recreate at home in your own kitchen.

Some examples of our classes include traditional Irish soda bread made on a griddle and served with local cheese and chutney or foraging for seasonal ingredients to make a meal special. We do get very excited about Autumn and winter which totally gives us an excuse to have cosy afternoon cake, scone or bread baking classes with the fire cracking, baking the sort of cakes which give you a hug.

A bit of Autumn blackberry foraging develops an appetite in the fresh air, before making jam and scones or foraging for sloes to make a delicious Christmas Sloe Gin. In springtime there is nothing more delicious than foraging for wild garlic to create a delicious garlic butter to make delicious new potatoes even more gorgeous. When Summer finally arrives we love elderflower foraging to create delicious cordials to add to deserts or drinks.

Children's classes run all year round, focusing on healthy eating, basic baking and cooking classes such as pizza, bread making, cake or cupcake decorating or cookie making. I have shared our afternoon tea making class. In this experience which is perfect for a group of up to 20, the group create their own afternoon tea from my recipes of scones, breads, soup, donuts and mini desserts under my team's supervision. Following the baking and cooking the creations are served up in a sumptuous afternoon tea on a beautifully dressed table. Hopefully you might find a class or experience you might be interested in doing at Bakehouse. We can't wait to meet you and "Bake new memories".
Facilities
Catering
Children & Infants
Baby changing facilities
Suitable for Children