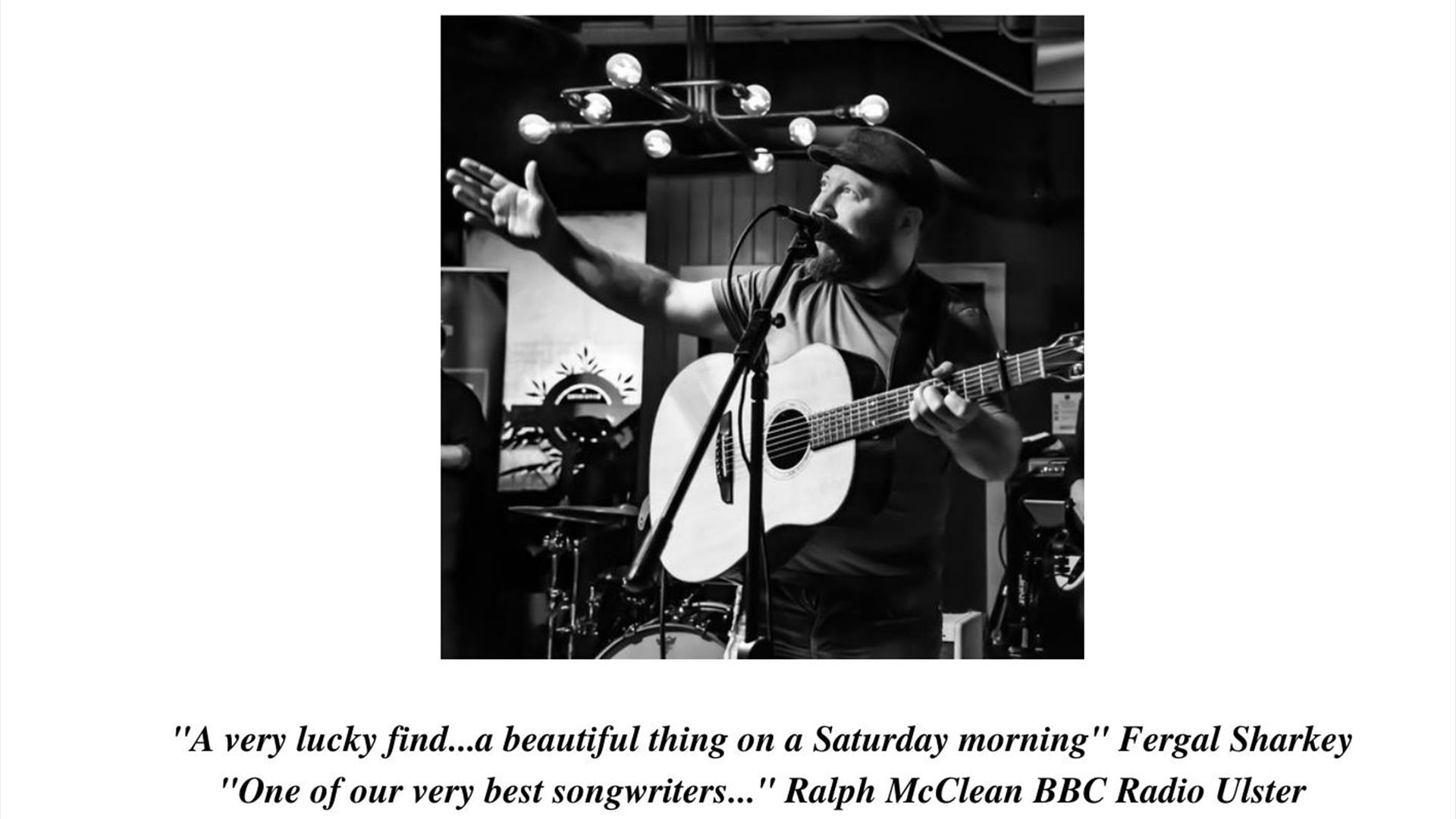 About
Matt McGinn is a singer, songwriter, multi-instrumentalist and producer from Hilltown in Co. Down, Northern Ireland. He studied music at Queens University in Belfast, yet cites his early days as his real musical education trawling through his parents record collection – from Johnny Cash and Willie Nelson to Beatles and Beethoven. He learned complex harmonies in the school choir and later delved into the sounds Hendrix and Horslips. Then along came John Martyn, Nick Drake Bob Dylan, Planxty, Robert Johnson, Paul Brady & Andy Irvine. He drew inspiration from them all.
Matt began writing his own songs - a personal, intimate representation of where he is in the moment – and began playing live, opening for the likes of Chris Smither, John Hammond Jnr, Peter Green and Lucy Kaplansky.
Matt recorded his debut album, 'Livin' in 2012, but it was his third recording, 'Lessons of War' in 2020 and its lead track 'Bubblegum' ft. Ciara O'Neill (written with Mick Flannery) that put him firmly on the map. It enjoyed significant acclaim and he was named one to watch' by Hotpress Magazine.
In 2020 Aoife Scott, daughter of Frances Black, duet with him on his track, 'Time Well Spent' which became one of the biggest folk songs on Irish radio. Since then, Matt has had 4 singles top The BBC Radio Ulster and RTÉ Radio 1 radio airplay charts and released his fifth album, 'Time Well Spent' (2022)
To celebrate Northern Ireland Screen's digital archives, Matt composed, arranged and performed a 'Tribute to Willie Campbell', a man who busked the streets of Belfast for 40 years until he died in 1969. The piece has been screened at film festivals as far as New York and Berlin and has been nominated for a FOCAL International award.
Matt McGinn is currently nominated for a Hotpress award for Best Irish Songwriter and releases his sixth album, 'Behind every Door' in 2023.
This evening is an opportunity to hear Matt in all his glory in the intimate surroundings of the Old Church Centre, Cushendun. BYOB and supper provided.