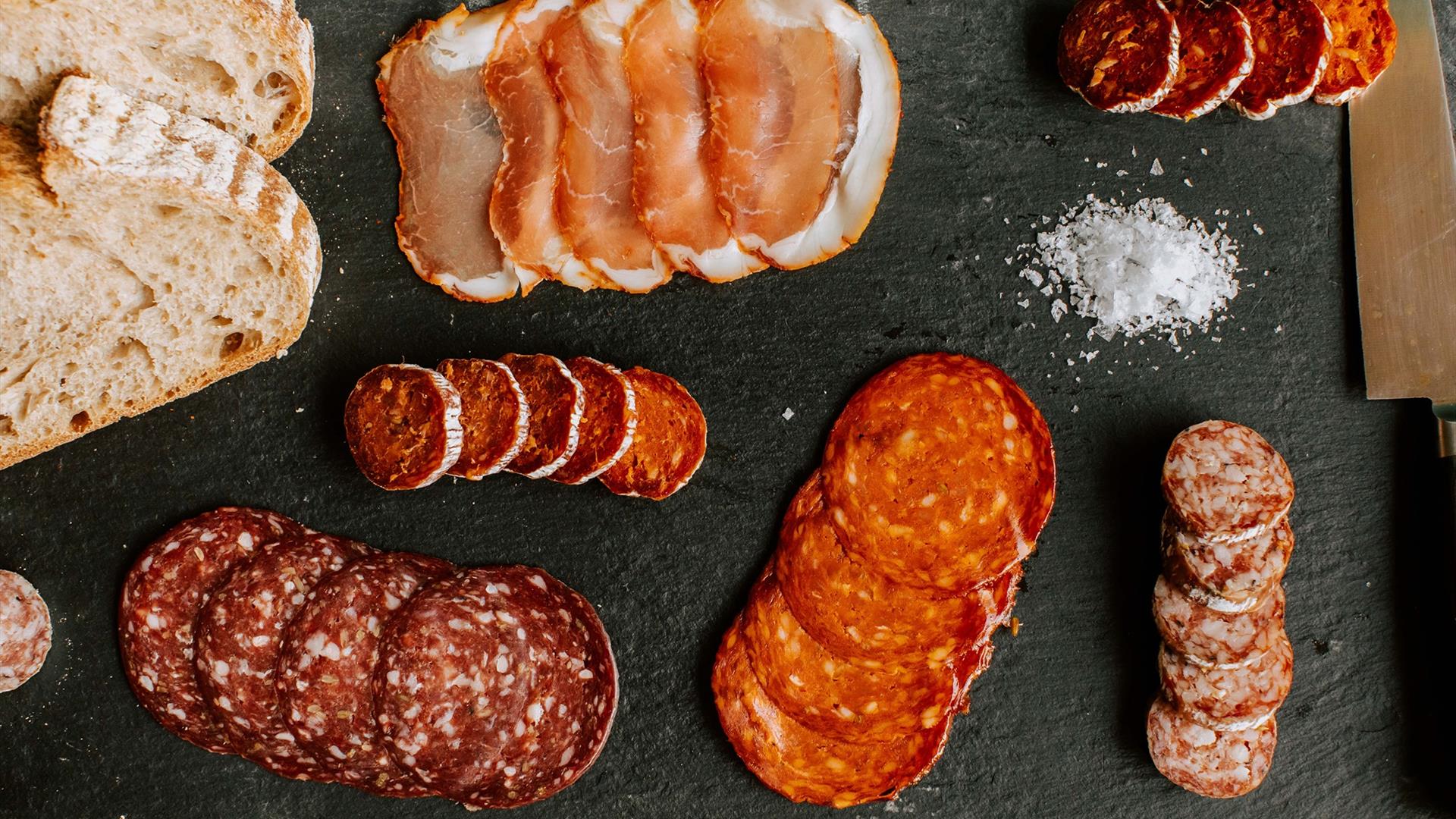 About
Have you ever wanted to make delicious cured meats at home? Well now you can. Learn the art of meat curing and charcuterie from multi award winning charcutier and founder of Corndale Farm, Alastair Crown
Spend the day at Corndale HQ and learn how to safely make products like Bacon, Salami, Chorizo, Coppa and Pancetta all from your own home.
You will be greeted at the production facility with fresh coffee and a bacon sandwich to set you up for the day before starting on the fundamentals of charcuterie and meat curing. You will look at the different varieties of charcuterie, different meats, different animals and the science behind producing such products.
Then its time to get hands on with some basic butchery - breaking down a pig, the primal cuts and what to do with each.
You will be shown how to make bacon, salami and whole muscle products such as coppa / pancetta or lomo.
You will then be treated to an array of Corndale's handmade award winning charcuterie.