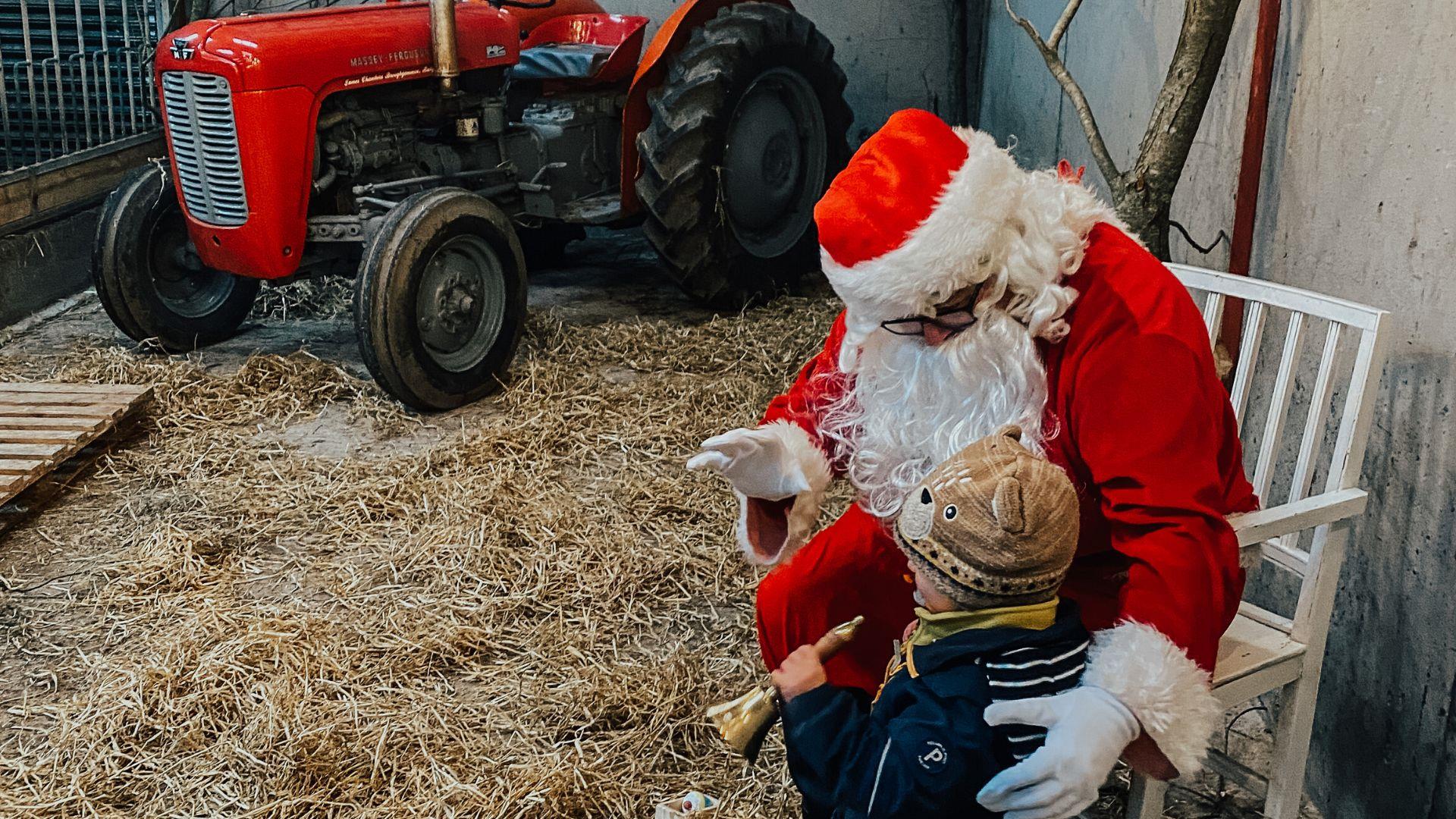 About
Santa will be making a stop at his favourite environmentally-friendly farm on the Causeway Coast this Christmas! Swapping his sleigh for his little red vintage tractor and his reindeer for two friendly festive donkeys, he cant wait to meet you!

Along with meeting Santa, getting your pictures by the tractor and petting the donkeys and baby goats, there's also a trio of fabulous eco crafts for children: Make your own reindeer food to take home, create cute Christmas cards and craft some biodegradable Christmas decorations for your tree.

For those of you togged out in woolies and wellies, head out on a farm walk and see if you can find all the items on our Elf Scavenger hunt while enjoying the fresh air and our beautiful award-winning regenerative farm. See if you can also spot our sheep, chickens, beehives and cows!
Finish up with a trip to our charming farm cafe (as featured on BBC CountryFile) where there are many mouthwatering treats to purchase, from delicious Neary Nogs hot chocolates topped with marshmallows, to mince-pies, gingerbread men and the best brownies around (or lunch if you fancy!). All of the bakes and food at Broughgammon Farm are made with Irish ingredients and cooked on-site.
One booking slots cover one car and its occupants. Toilet facilities onsite (including changing facilities and disabled toilet). T Fresh produce is available to purchase in the farm shop.