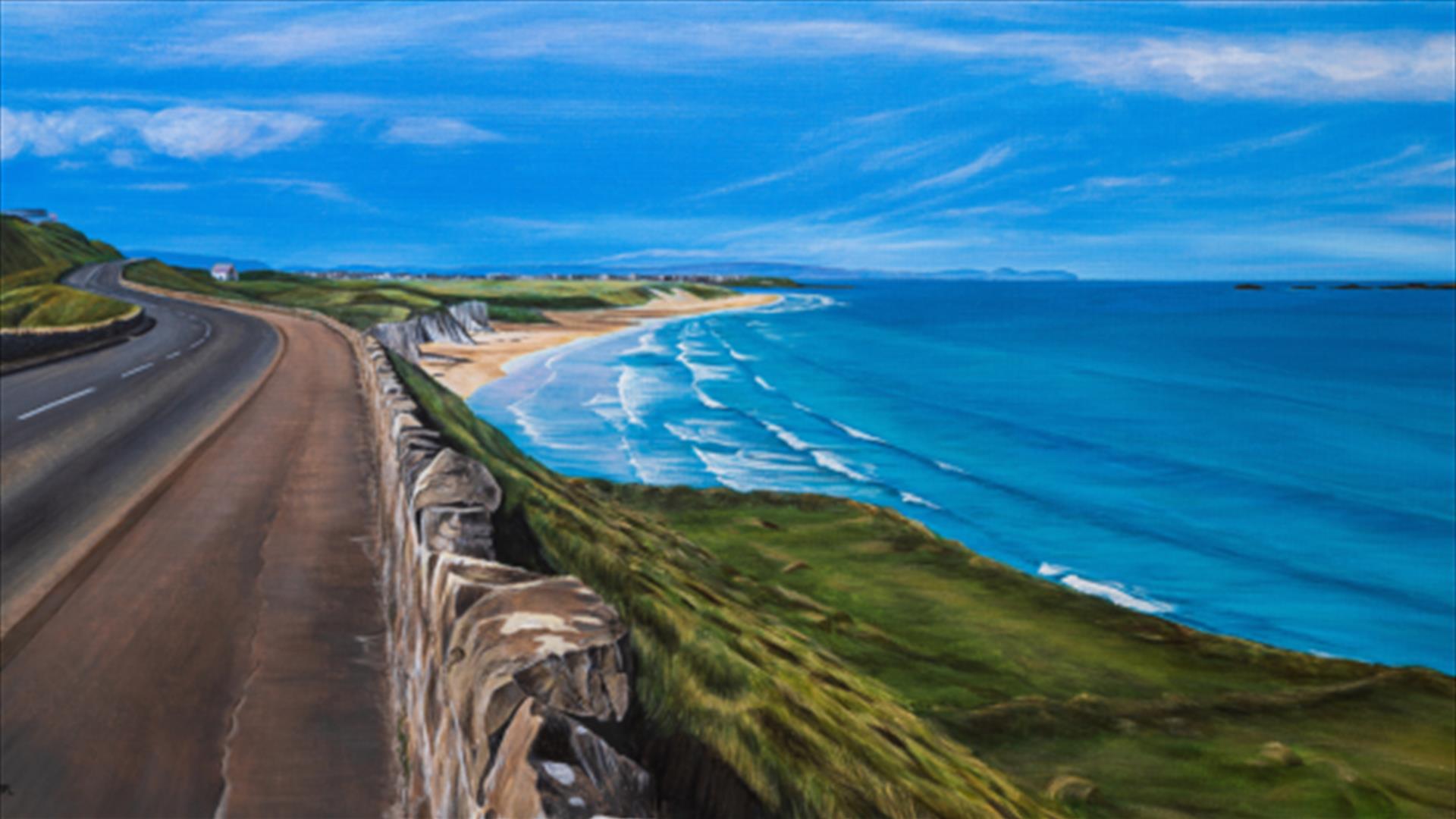 About
Elizabeth Johnston
Thirty Nine
10 June – 8 July

Exhibition launch: Saturday 10 June, 12noon – 1pm, everyone welcome, free admission.
'Thirty nine' presents the work of Coleraine artist Elizabeth Johnston, who is inspired by the rugged North Antrim coastline, in particular, a stretch of thirty nine miles between Ballycastle and Benone.
Along this famous route Elizabeth uses acrylic paint to sensitively depict the places she loves to visit, while also capturing the ever-changing light and colours of the land and sea, and the atmospheres they create.
'Thirty nine' is a collection of iconic and nostalgic scenes showcasing the natural beauty of our Northern Ireland coastline. Elizabeth hopes the exhibition will inspire an appreciation of our environment, or be a reminder of a moment in time, or a personal treasured memory.
Elizabeth is an art graduate from the University of Ulster in Belfast and has taught art and design at a local secondary school for over 30 years. After deciding to take early retirement to focus on creating her own art, this exhibition, her first, launches the next chapter in her artistic career.