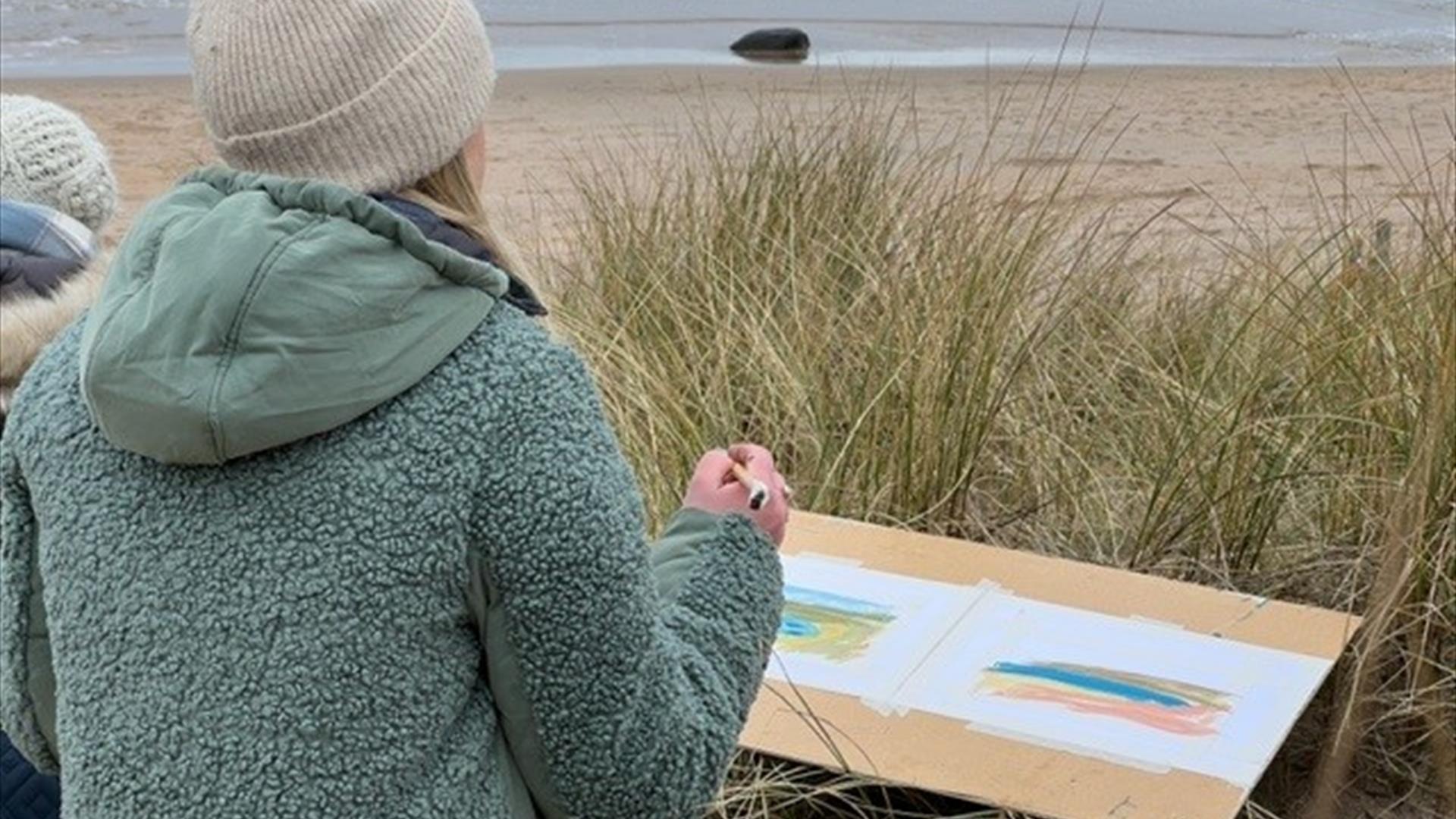 About
As summer approaches, it's great to get outside and develop a sketchbook and painting practice. This outdoor session at Portrush's beautiful East Strand beach offers some great viewpoints and will give you a chance to take inspiration directly from our coastline. Led by Heather Byrne, you will learn techniques to use when painting in acrylic and mixed media and have some fun! You will be encouraged to draw in an intuitive way exploring colour with energetic mark making.
Please bring a good portable drawing and painting kit, including: a small sketchbook A4/A5/A3 size, acrylic paint, brushes, portable water pot, and a selection of drawing tools you like to use such as oil pastels/soft pastels, drawing pencils, felt tip pens, charcoal etc. Drawing boards and trays will be provided. Hairspray and kitchen roll is useful if you are using soft pastels or charcoal.

Please wear a shirt or an apron, that you won't mind getting marked with paint.
PLEASE NOTE THIS WORKSHOP WILL TAKE PLACE AT EAST STRAND PORTRUSH BUT IS ORGANISED BY FLOWERFIELD ARTS CENTRE.