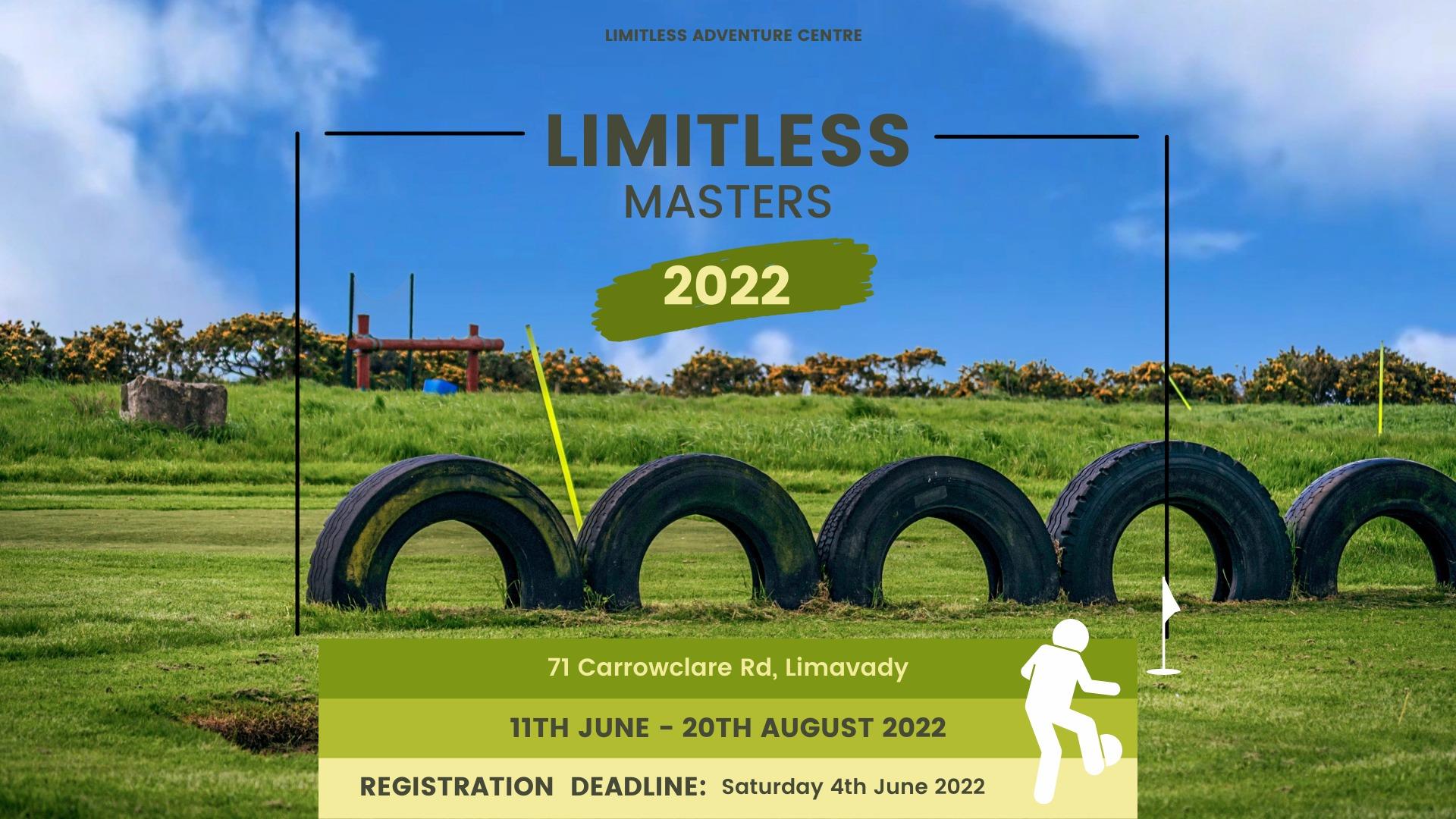 About
The Limitless Masters is the Premier Football Golf Tournament of the Season.
There are huge cashes prizes up for grabs in this Summer's Football Golf Tournament.
Grab your friends, colleagues or family members and put a team together.
Teams must consist of 4 "starting players" although teams are allowed unlimited substitutions between game days.
Game weeks take place on a fortnightly basis over a 12-week period.
Teams will play 2 rounds every game week with a break for food between rounds, each player gets free food (burger/hot dogs).
Various Skill Leagues -We have various league tables with the overall tournament based on different skill levels, from social/casual through to intermediate and premier/pro, teams will be given the opportunity to choose which league they wish to compete in.
Spot prizes available throughout the tournament.
Secure your team's spot with a £60 deposit by 4th June 2022.
Full balance must be paid by 11th June 2022.