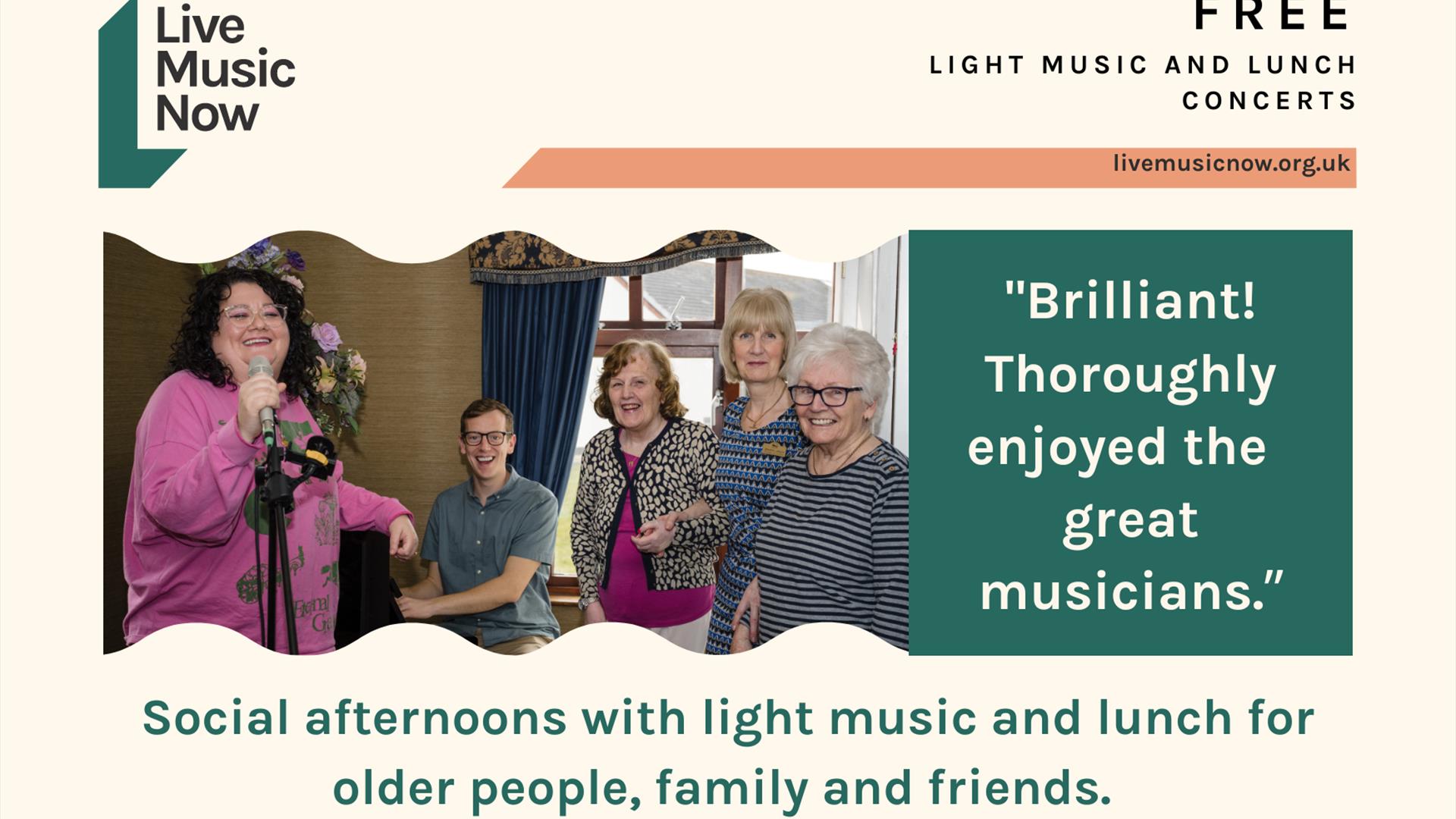 About
LIVE MUSIC NOW PRESENTS LIGHT MUSIC AND LUNCH CONCERTS
Tuesday 19 December, 1-3pm
Free but booking is essential.
Live Music Now are looking forward to bringing their 'Light Music and Lunch' concert series to you this autumn and winter. This is a great opportunity for older people and their friends to come together and share an enjoyable afternoon in the company of Live Music Now musicians.
This event is seated cabaret style.