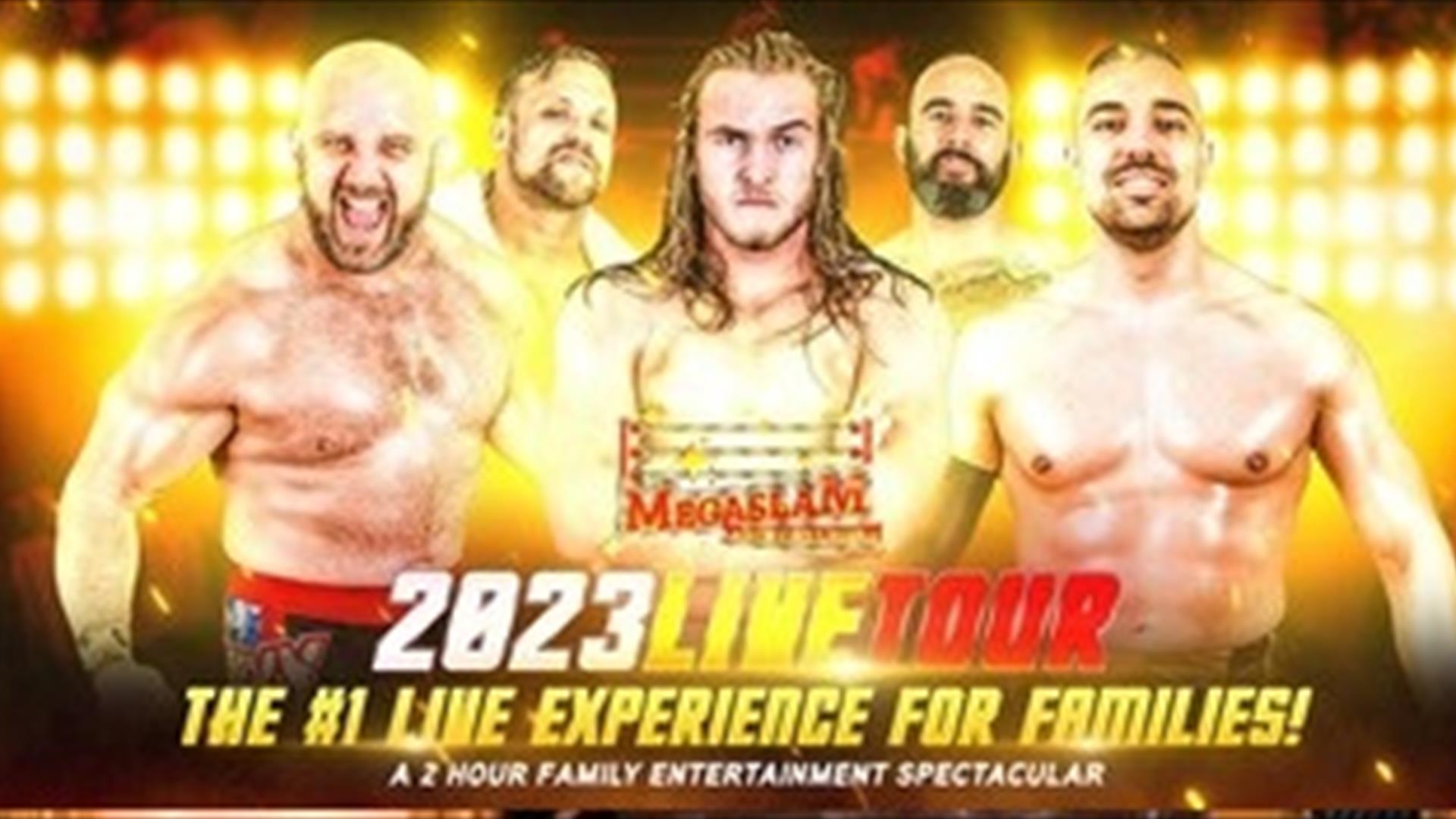 About
Taking place in locations around the United Kingdom, Isle Of Man & Ireland, the 2023 Live Tour will feature your favourite Megaslam stars and some brand new ones in this 2 hour family entertainment spectacular!
Megaslam, established in 2009 is The #1 Live Experience for Families, presenting hundreds of events each year, our live show provides families with a fully interactive and action-packed experience!
THE ULTIMATE BATTLE - WHO WILL WIN?!
Team Megaslam take on Team Nasty in a series of high-energy spectacular matches, designed to get the little ones out of their seats and cheering on their favourites!
THE KIDS WILL LOVE THIS!
In 2023 - Get ready to enter the world of Megaslam, take your seat and join thousands of fans each year as you witness The #1 Live Experience for Families!