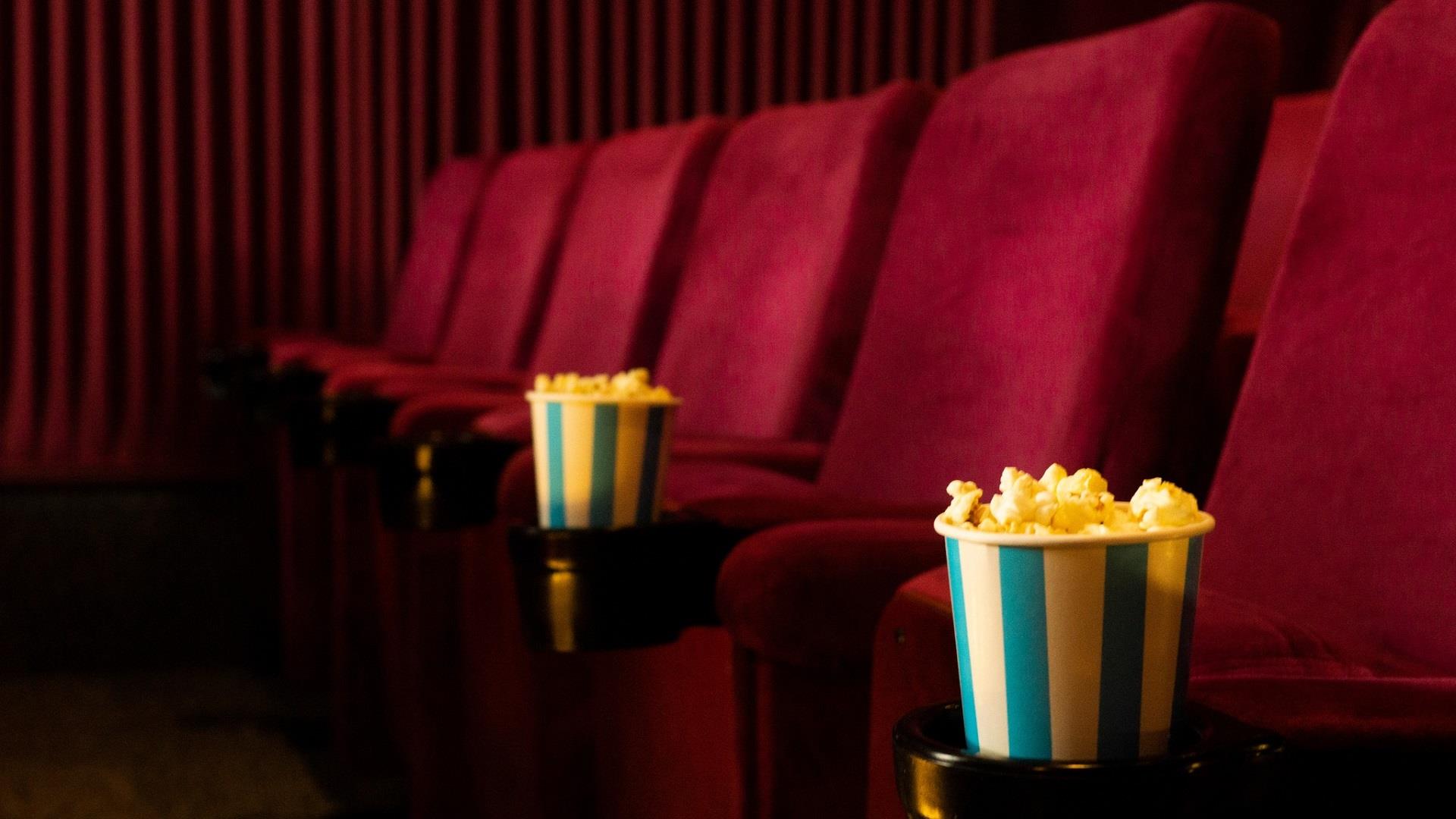 About
Cold winter nights are the perfect excuse to enjoy the magic of one of The Bushmills Inn Movie Nights. Enjoy a great evening out with a 2 course meal followed by a movie and popcorn in their boutique cinema at £32.50 per person. Dinner is served at 6pm and the movie begins at 8pm.
Upcoming cinema listings:

5th Jan – Elvis
From Oscar-nominated visionary filmmaker Baz Luhrmann comes Warner Bros. Pictures' drama Elvis, starring Austin Butler and Oscar winner Tom Hanks. The film explores the life and music of Elvis Presley (Butler), seen through the prism of his complicated relationship with his enigmatic manager, Colonel Tom Parker (Hanks). The story delves into the complex dynamic between Presley and Parker spanning over 20 years, from Presley's rise to fame to his unprecedented stardom, against the backdrop of the evolving cultural landscape and loss of innocence in America. Central to that journey is one of the most significant and influential people in Elvis's life, Priscilla Presley (Olivia DeJonge).
12th Jan – Maverick
After more than 30 years of service as one of the Navy's top aviators, Pete "Maverick" Mitchell is where he belongs, pushing the envelope as a courageous test pilot and dodging the advancement in rank that would ground him. Training a detachment of graduates for a special assignment, Maverick must confront the ghosts of his past and his deepest fears, culminating in a mission that demands the ultimate sacrifice from those who choose to fly it.

19th Jan - Downton Abbey – A New Era
Downton Abbey The much anticipated cinematic return of Downton Abbey follows the Crawleys and their staff as they welcome a movie crew and their glamorous stars to Downton for the filming of a new silent movie, while other members of the family go on a grand adventure to a villa in the south of France to uncover a mystery about the Dowager Countess and her past. With a screenplay by Julian Fellowes and starring the original cast alongside exciting new additions, Downton Abbey: A New Era is packed full of exuberant moments, excitement and humour, tears of joy and sadness and new beginnings for all your favourite characters.

26th Jan - It Snows in Benidorm
Timothy Spall plays Peter, a Bank worker who lives a very grey life in Manchester. After an unexpected early retirement, he decides to visit his brother in sunny Benidorm only to discover that he's disappeared. As Peter searches for clues, his encounters with an eclectic cast of characters only lead to further confusion. In looking for his brother, can he rediscover himself? Timothy Spall excels as a downtrodden man struggling to impose sense on the events around him.

2nd Feb - Where the Crawdads Sing
From the best-selling novel comes a captivating mystery. Where the Crawdads Sing tells the story of Kya, an abandoned girl who raised herself to adulthood in the dangerous marshlands of North Carolina. For years, rumours of the "Marsh Girl" haunted Barkley Cove, isolating the sharp and resilient Kya from her community. Drawn to two young men from town, Kya opens herself to a new and startling world; but when one of them is found dead, she is immediately cast by the community as the main suspect. As the case unfolds, the verdict as to what actually happened becomes increasingly unclear, threatening to reveal the many secrets that lay within the marsh.

9th Feb - Fishermen's Friend 2: One And All
The sequel to the 2019 hit UK comedy charts the next instalment of the Fisherman's Friends amazing and uplifting true story. Following the unexpected success of their debut album "No Hopers, Jokers and Rogues" we rejoin the world's oldest 'buoy band' a year later struggling to navigate the pressures, pitfalls, and temptations of their newfound fame. FISHERMAN'S FRIENDS: ONE AND ALL follows the celebrated shanty singers through the highs and lows as lifelong friendships are put to the test and they battle the dreaded 'curse of the second album'.
16th Feb - Ticket to Paradise
Academy Award® winners George Clooney and Julia Roberts reunite on the big screen as exes who find themselves on a shared mission, travelling to Bali to stop their lovestruck daughter from making the same mistake they think they made 25 years ago.

23rd Feb - The Forgiven
A starry thriller written and directed by John Michael McDonagh. Speeding through the Moroccan desert to attend an old friend's lavish weekend party, wealthy Londoners David and Jo Henninger (Ralph Fiennes and Jessica Chastain) are involved in a tragic accident with a local teenage boy. Arriving late at the grand villa with the debauched party raging, the couple attempts to cover up the incident with the collusion of the local police. But when the boy's father arrives seeking justice, the stage is set for a tension-filled culture clash in which David and Jo must come to terms with their fateful act and its shattering consequences.