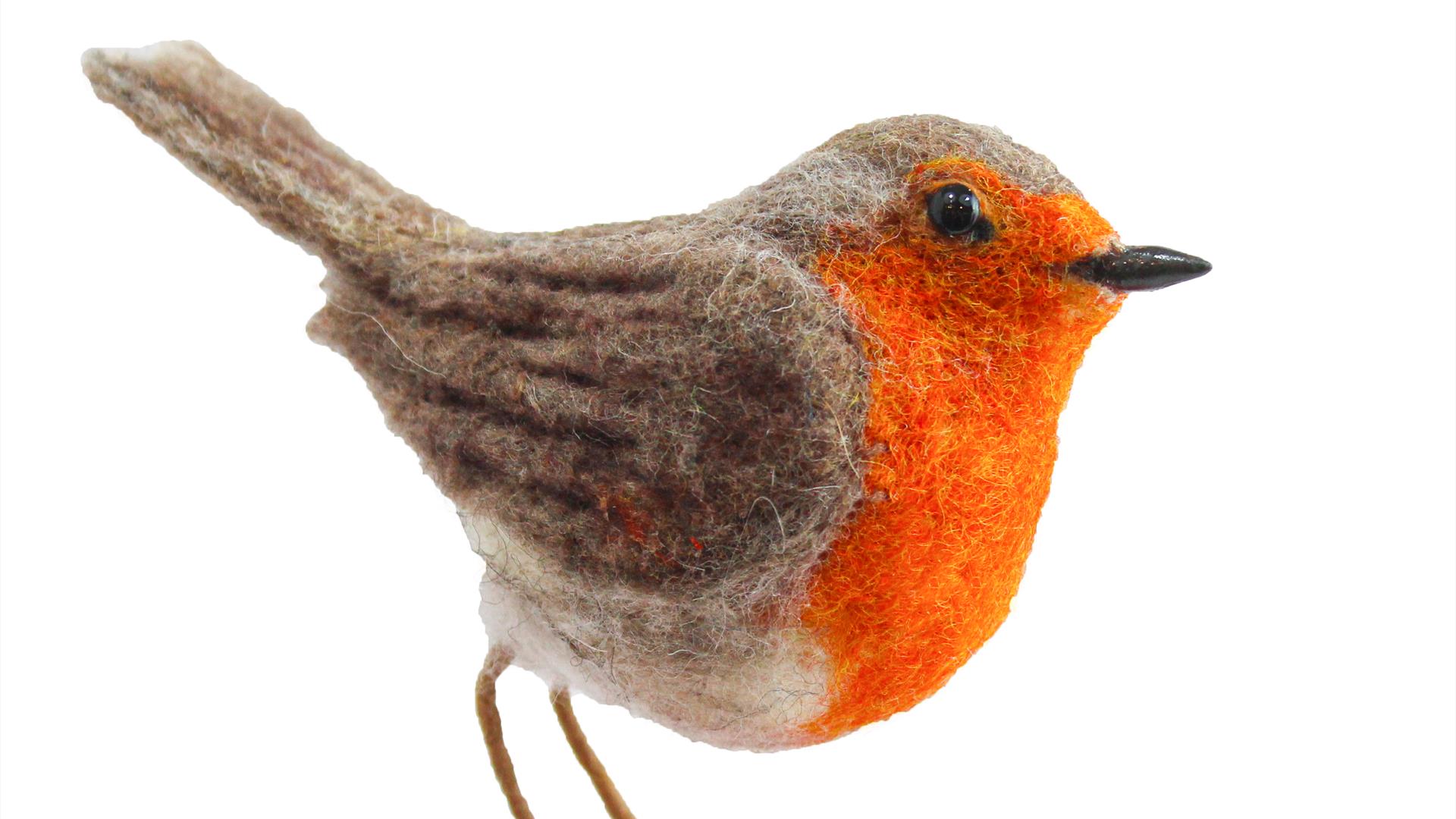 About
Learn the art of 3D needle felting. Create your own heirloom robin decoration in this 4 hour workshop led by Bad Bird Craft artist, Claire McDowell. You will learn how to use needles to sculpt carded merino wool to make a lifesized realistic robin, and can hand decorate a wooden letter R to display it on. All materials including wool, needles, felting pads, letters and paints are supplied.
All materials and tools for felting your robin will be supplied. Refreshments will also be available throughout the workshop.
Important Info
Stone Row Artisans is located on the 1st floor of the old Laura Ashley Building. Unfortunately there is no lift facility in the building.