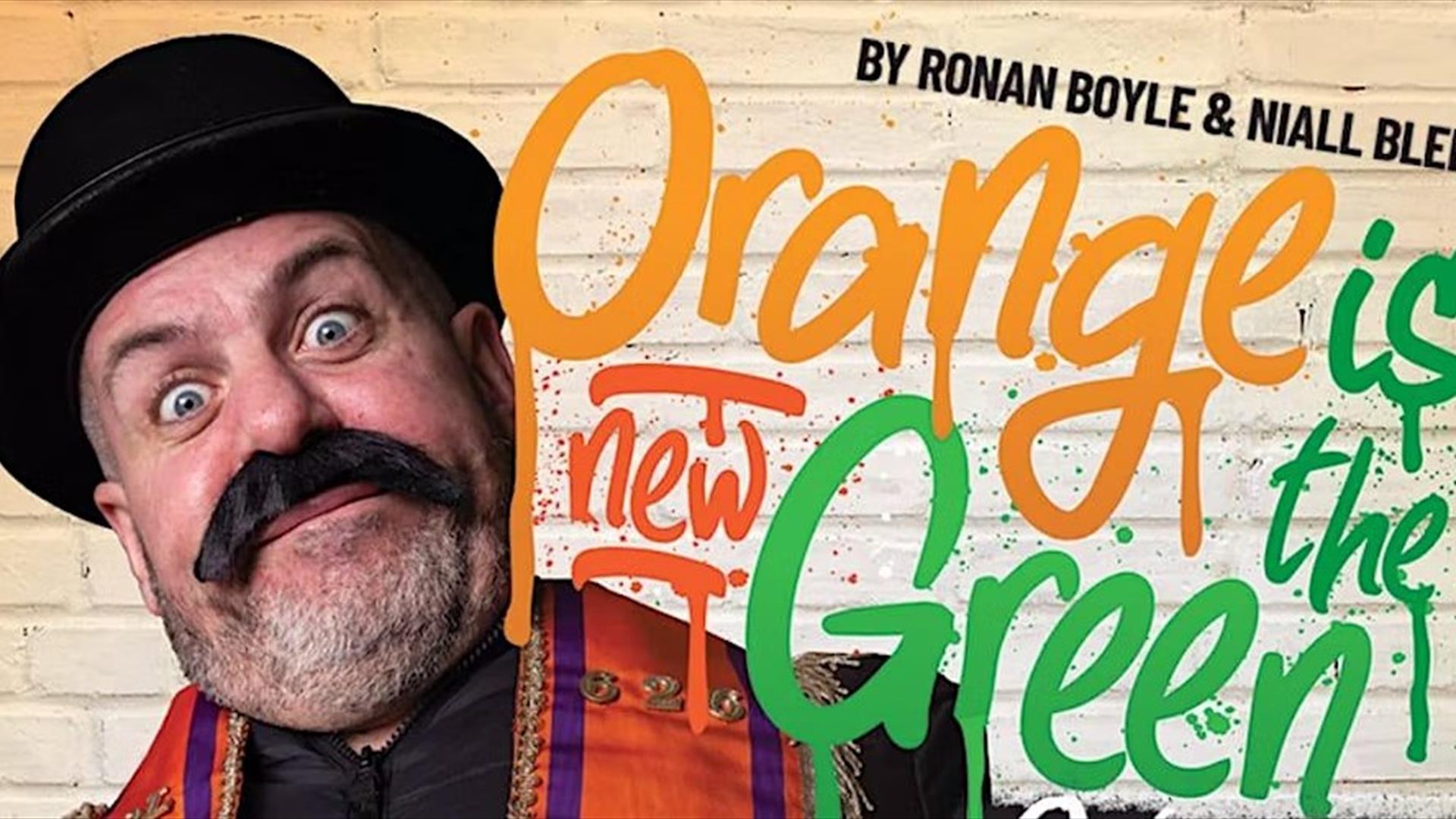 About
Starring Ronan Boyle (Strabanter & The Boiler Room Comedy Club), Orange is the New Green catches up with Liam just as he is wrestling with his new identity, shining a comic spotlight on the challenges he faces and the reaction from his fellow Strabanimals.
Boasting a cocktail of characters including the Parish Priest, the Orange Lodge Grand Master, the Nosey Neighbour, the local IRA unit and many more it's chock full of references to 1980's culture and the stigmas and stereotypes of a small border town.
Orange Is The New Green is a rare beast – simultaneously presenting a feast of laughter whilst opening up serious discussion…Are we really that different from each other?