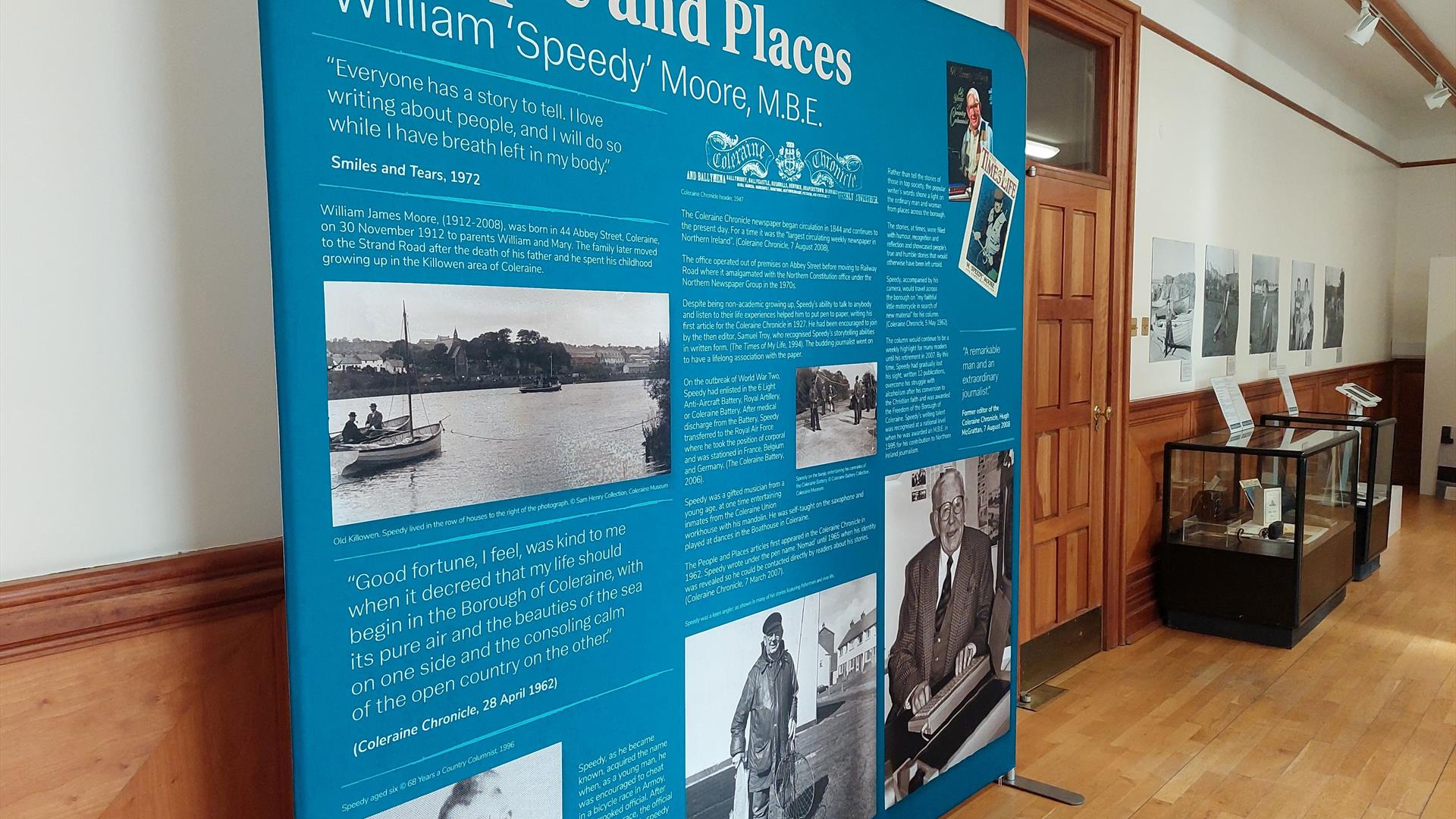 About
The exhibition, developed by Causeway Coast and Glens Museum Service, looks back at the popular newspaper column written by the well-known journalist William 'Speedy' Moore, first published in the Coleraine Chronicle in 1962 until 2007.
Visitors will have the opportunity to view objects from Coleraine Museum's collection, including a ledger from Gribbon's Linen Mill dated from 1914-1959, where Speedy's mother was employed. Also on display is the trowel used to lay the foundation stone of The Honourable the Irish Society School in 1867, where Speedy attended school.
The stories in the People and Places column are an important part of the Borough's social history. This exhibition focuses on the people from the Coleraine area between 1962-1968, including street cleansers, teenage dance goers, and singing shop workers.
Free Admission.