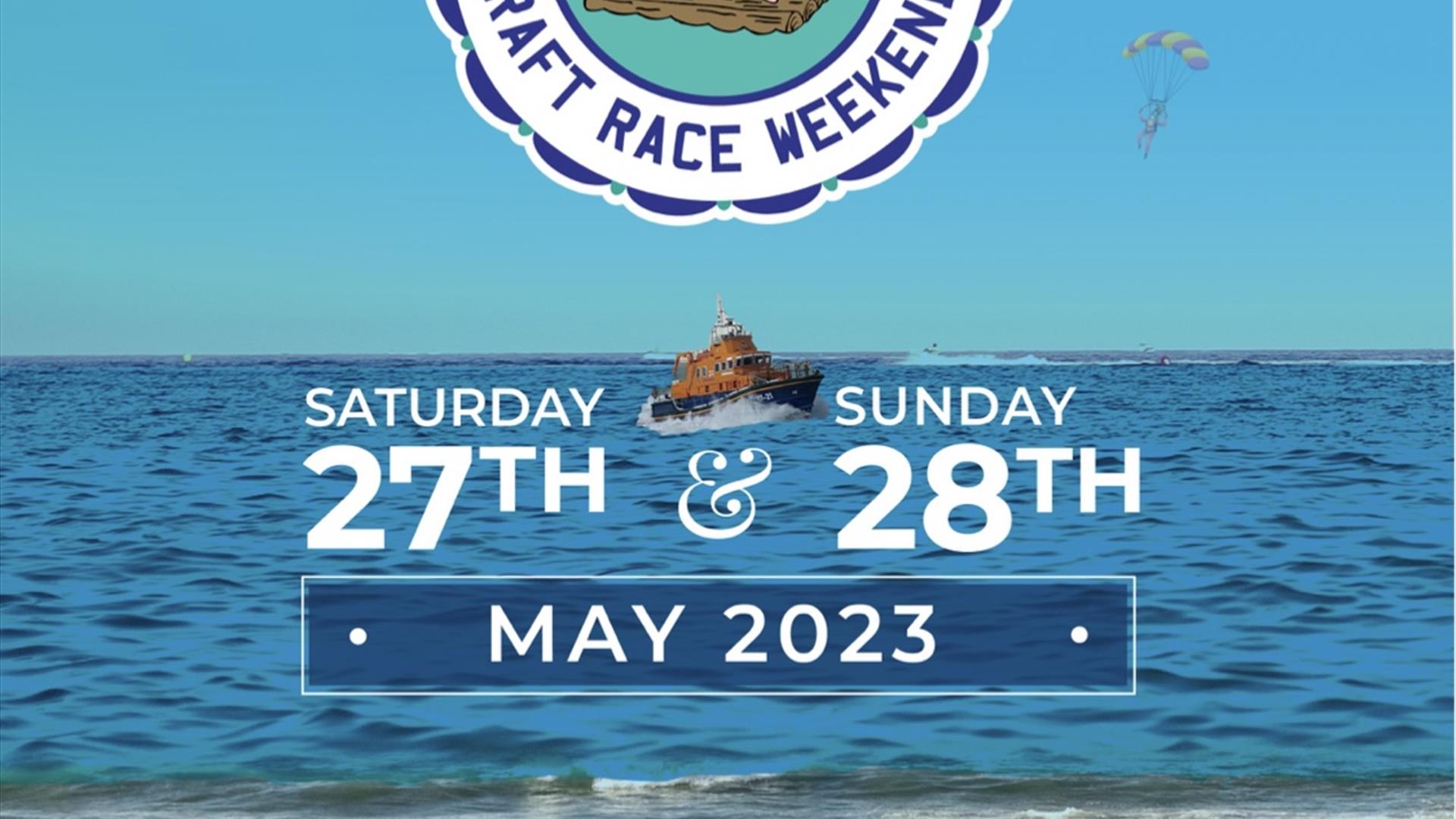 About
This year brings you the 40th Portrush Raft Race! Started back in 1982, this long tradition event was created to have some fun on the beach. Come along and help celebrate the largest raft race in the UK and Ireland reaching this special year.
As with the first raft race, the main theme for this years is the most unusual raft. They want the spectacular to the sublime. In 1982 they had the Quinquireme of Nineveh, complete with galley
Along with lots of rafts, the event also welcomes back the Waiters race and the pantomime horse race. As well as tours of a historical lifeboat and the Portrush Lifeboat, there is also the big dip, the junior raft race and the world famous welly wang.