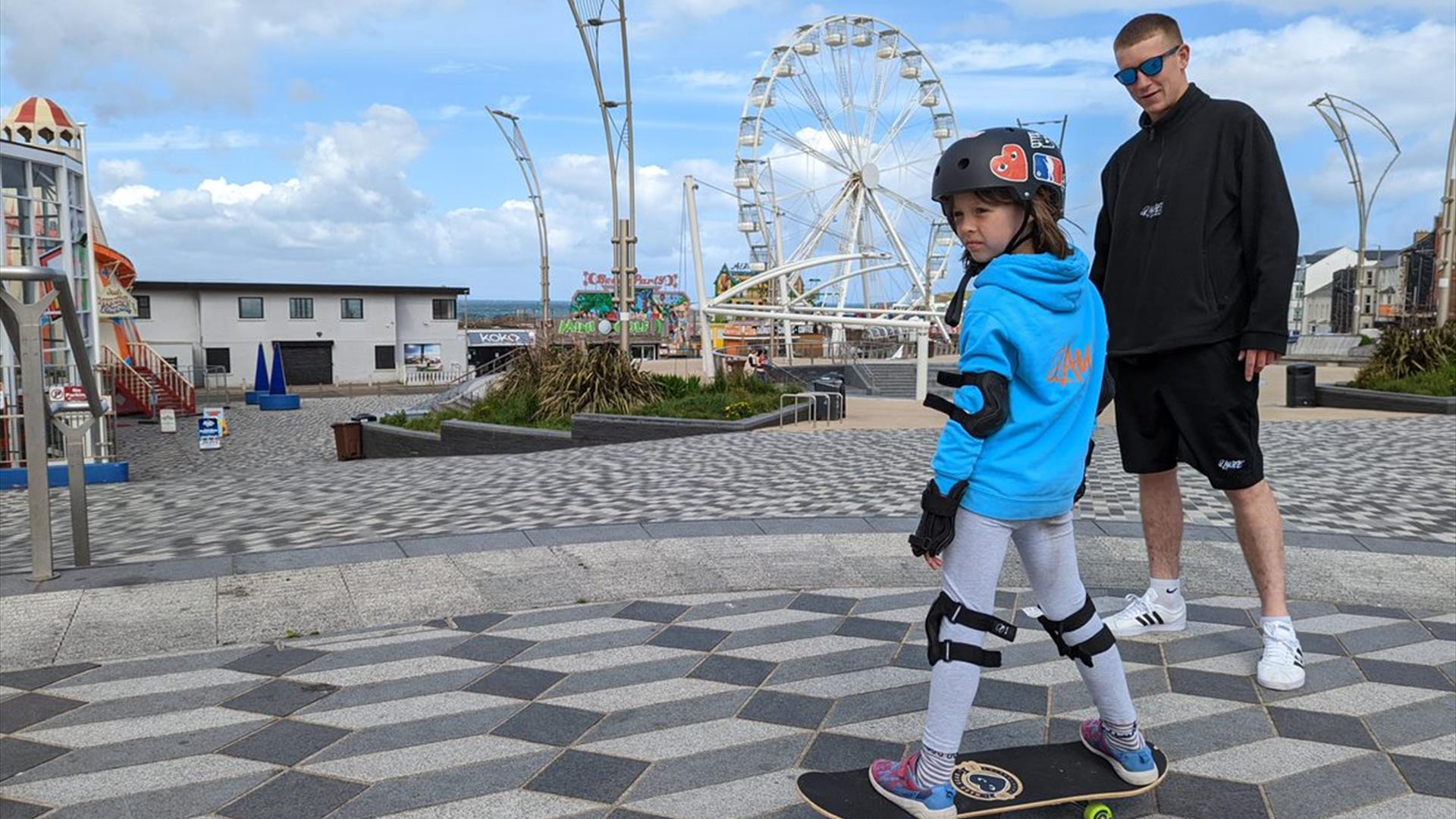 About
Learn the brand-new Olympic sport of skateboarding. Portrush and the North Coast has a rich heritage of skateboarding spanning back over 30 years. This summer Rawee is bringing the first ever skateboard school to the area.
They have partnered with St Patrick's Primary School on Causeway Street to use their facilities. They have a brand-new set of ramps for a custom street course.
Participants will learn from fully qualified Skateboard GB instructors who will be able to take them from zero to hero during the week-long camps.
Maybe you could be the next UK Olympic hopeful?
Skateboarding is a fun and exciting sport which has excellent health benefits, both physical and mental. Not only will young skaters learn how to skateboard but they will also find a new found confidence, resilience and sense of team by taking part in the courses.
Rawee run both Beginner and Intermediate week-long courses. During the good days they will hold these outdoors and on those wet summer days (let's hope there are none of those) they will move the courses inside so the skating doesn't have to stop.
Friday is the end of week Fun Day with loads of games and weekly prize giving.