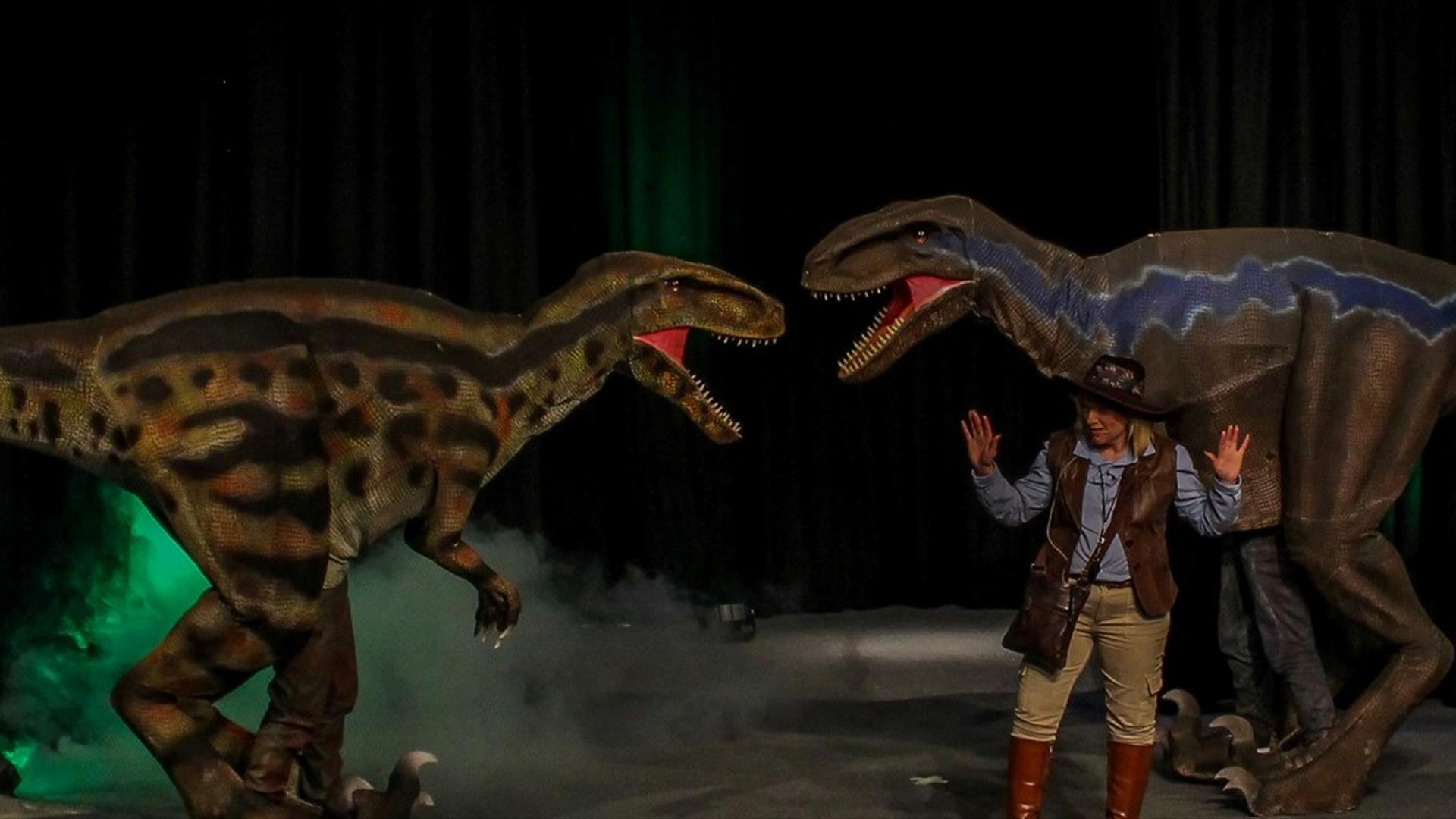 About
Learn about six different baby dinosaur species, including what food they eat, with some lucky audience members even getting the opportunity to feed the baby dinosaurs!
Of course, these young dinosaurs won't stay small forever, so you will meet our full size Velociraptors, Vinny & Blue, who have some interactive games and activities to share.
The show will reach its thrilling conclusion with the awe-inspiring appearance of the King of all Dinosaurs, Tyson the T-Rex.
Age recommendation – 3-13 years old