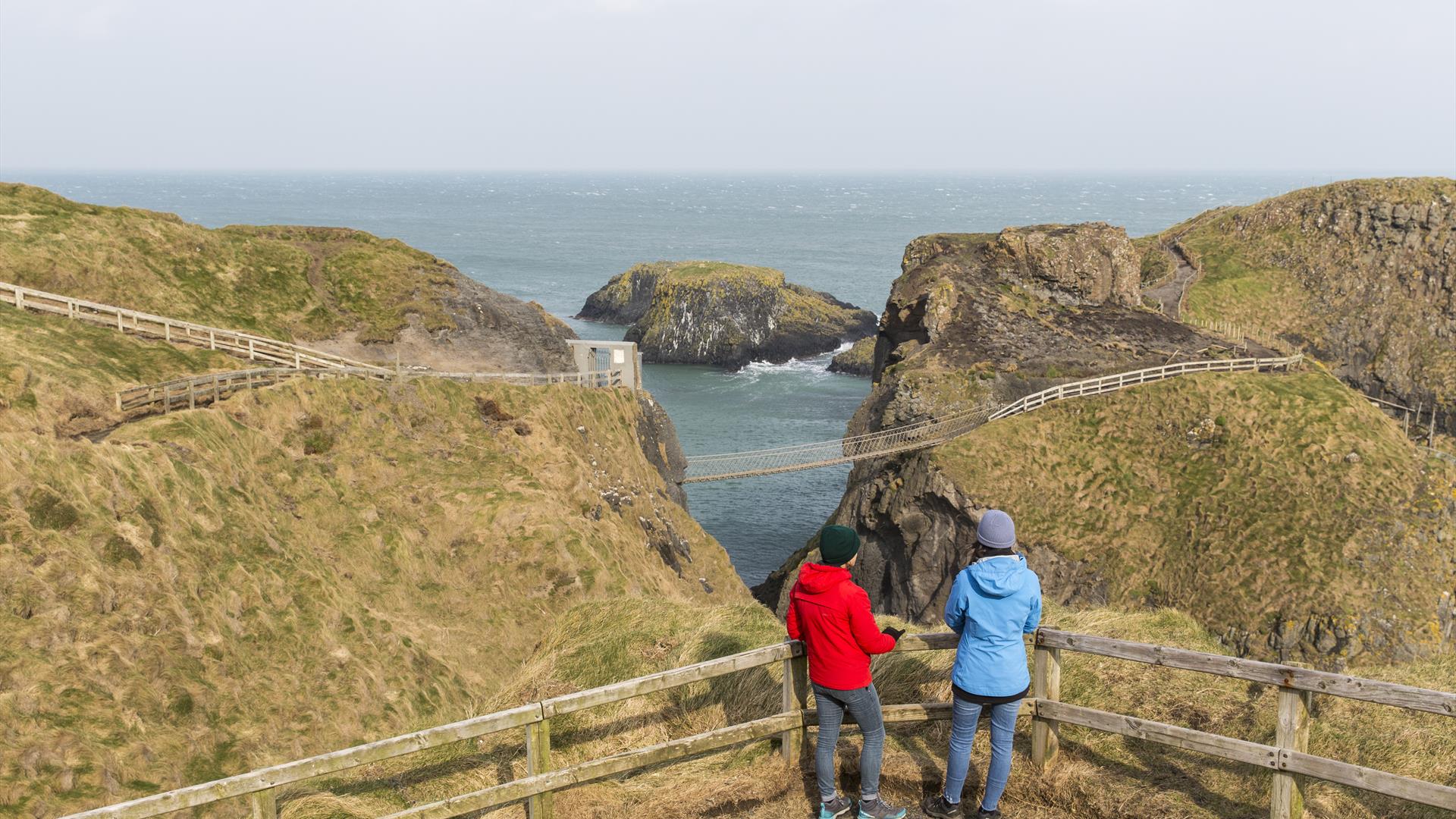 About
Winter is coming, the evenings are getting shorter and the sea is getting rough...
Join our Programming & Partnerships Officer, Keith, for an entertaining walk and talk at Carrick-a-Rede, and hear some traditional and lesser-known stories associated with the North Coast of Ireland.
To name a few -
The Sad Saga of the Children of Lir and their wicked stepmother;
Massacres a plenty on Rathlin Island;
The Cable Car on Larrybane Head;
Half-Hanged McNaughton, the likable rogue!
A wartime catapult at Benbane;
Now you see it, now you don't! The Disappearing Island of Tiree.
Tours will be running at 11:00am and 1:00pm. Meet your tour guide Keith beside the Ticket Hut at the white stones area.
National Trust Members and Local Pass Holders gain free access. Online booking is strongly recommended.
Ticket price includes reserved onsite parking, walks and talks illustrating the history of the site, access to all facilities, including restrooms and the café, and rope bridge crossing.
Please wear comfortable clothing suitable to the weather on the day and sturdy walking shoes/footwear.
The guided walk will follow the 1km coastal path to the rope bridge, and includes steep steps and uneven ground before crossing the rope bridge to the island.
Dogs on leads are welcome, however, aren't permitted to cross the bridge.
Discover the rich history and mythology of this special place, whilst taking in the breath-taking views from the coastal path, and cross the 20-metre chasm to the island of Carrick-a-Rede.