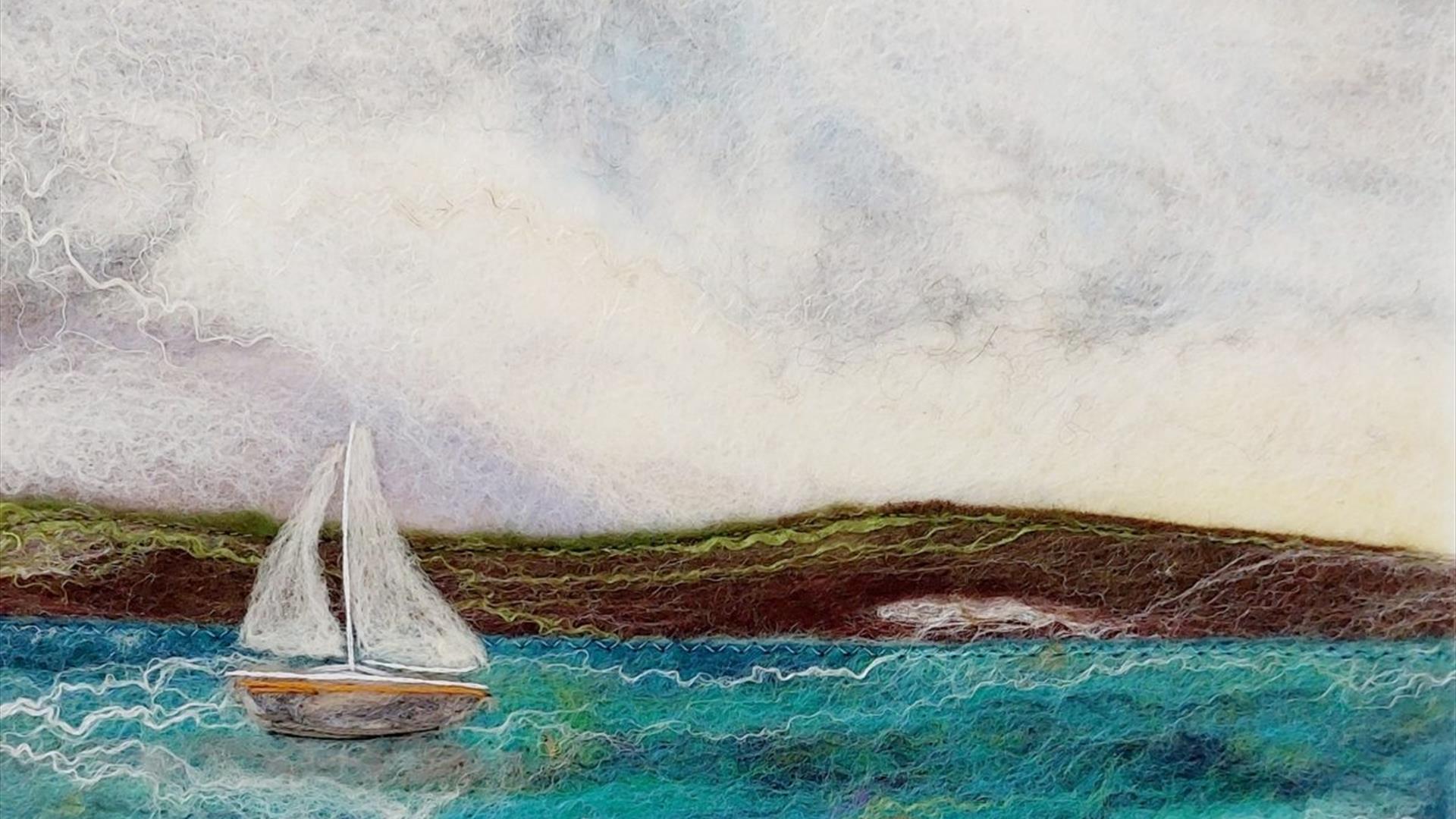 About
This wet-felting workshop, led by Louisa Kelly, is suitable for complete beginners, or improvers. Participants will have creative fun learning the process of wet felting and creating their own wet felted picture.
During the workshop you will learn how to:
- wet-felt
- blend wool
- make your own felted picture.
Louisa Kelly is a full-time textile artist working from the Boathouse Gallery, Bushmills. Louisa creates hand-felted landscapes inspired by the vibrant colours and rich textures of our local landscapes and landmarks.
This project is presented as part of the Causeway Craft Trail Showcase and August Craft Month