Who doesn't love a spa day from time to time? These soothing experiences across the Causeway Coast and Glens are guaranteed to help you disconnect from stress and technology, and to reconnect with yourself.
Everything about these spas, from the lighting to the treatments, has been designed to make you calm and relaxed. That's before you absorb the stunning scenery of the Causeway Coastal Route that surrounds them!
Sea Haven Therapy
Natural seaweed baths and salt therapies are the perfect way to unwind. With stunning views across the sea to Fairhead and Rathlin Island at Sea Haven Therapy in Ballycastle, you're guaranteed a relaxing and serene experience

Roe Park Resort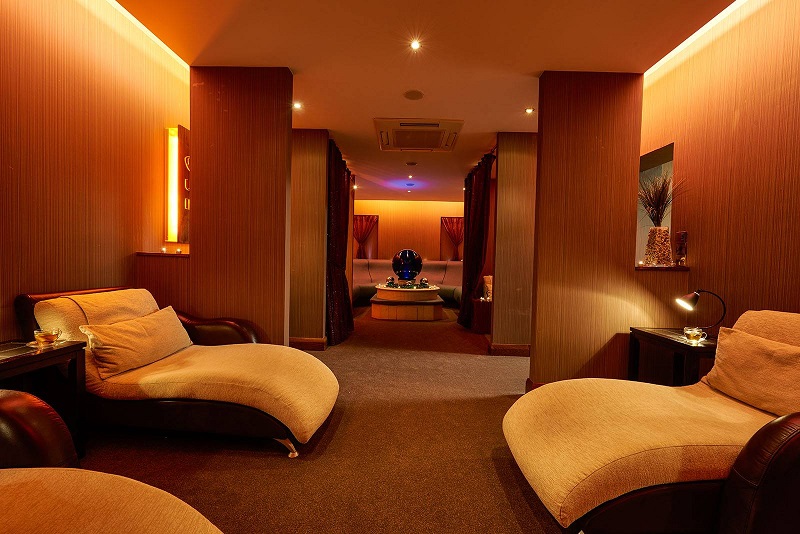 An award-winning experience of serenity in a sensory haven awaits you at The Spa at Roe Park Resort, Limavady. Holistic relaxation and mindfulness are certain to rejuvenate you, with soothing massages, facials and more on the menu.

Adelphi Portrush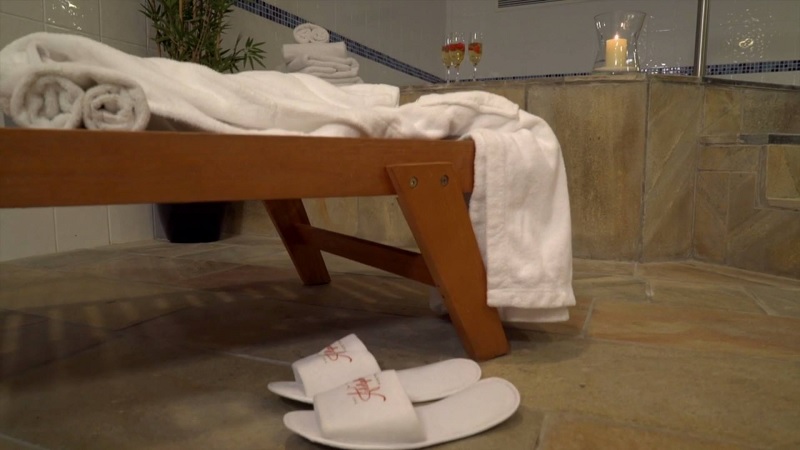 Relax and be pampered by the professionally qualified therapists at Adelphi Portrush. A haven in which to relax and revive, facilities include a spa, sauna and steam room. Make it an overnight if you're feeling especially generous towards yourself.

The Salthouse Hotel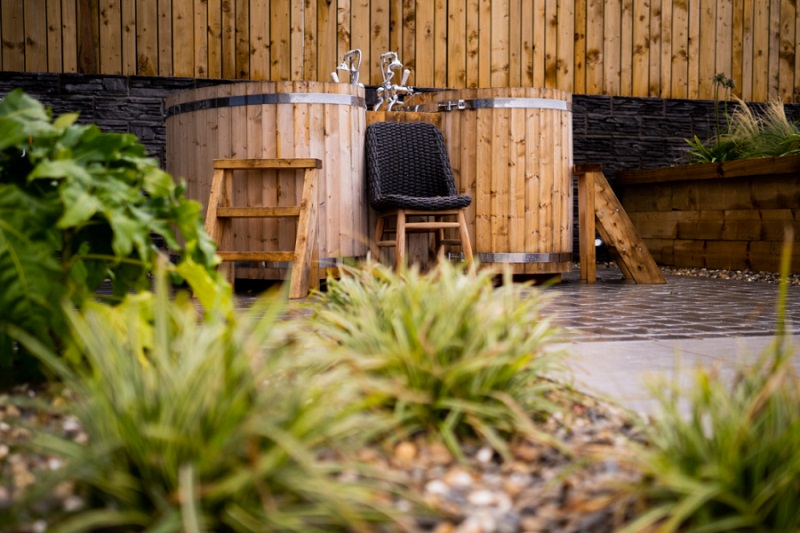 Discover your coastal calm with a rejuvenating overnight spa break, a relaxing one-off treatment during your stay, or leave it all behind with a day spa experience at this stunning hotel in Ballycastle. You can always grab a delicious cocktail at their bar after your spa, too!

Perfections Wellness Spa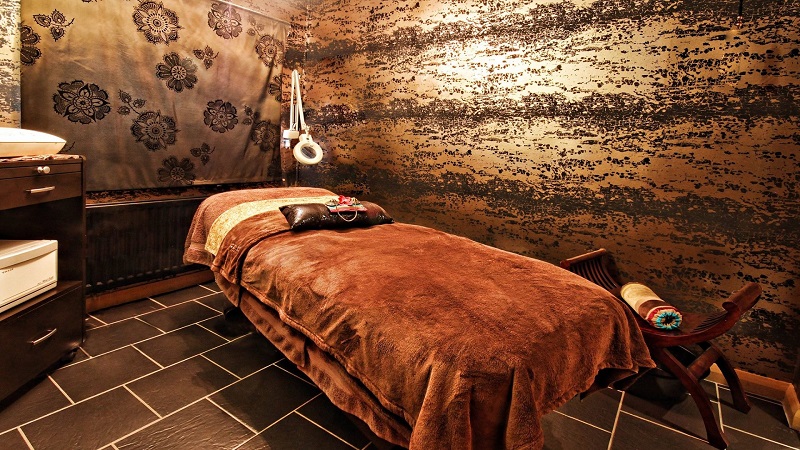 Located right in the heart of Coleraine town, Perfections Wellness Spa offers tailored skincare, body and beauty treatments to those seeking a relaxed timeout, away from the daily stresses of life. This urban retreat is located close to plenty of cafes and shops, perfect for a day out of pampering, retail therapy, and enjoying some great coffee afterwards.

Rosnashane House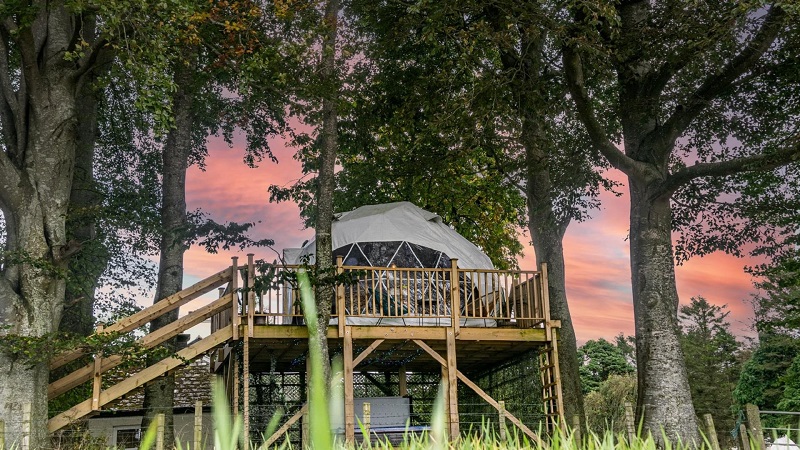 Outside the town of Ballymoney, you'll find the quiet and luxurious grounds of Rosnashane House, which offers self-catering, glamping and day-spa experiences. Planning a romantic get away? Glamp in your very own tree house, and enjoy a much needed timeout in the hot tub. Getting the gang together? Rent out the main house which accommodates larger groups, and avail of the many incredible spa treatments on the menu!

Bushtown Hotel & Spa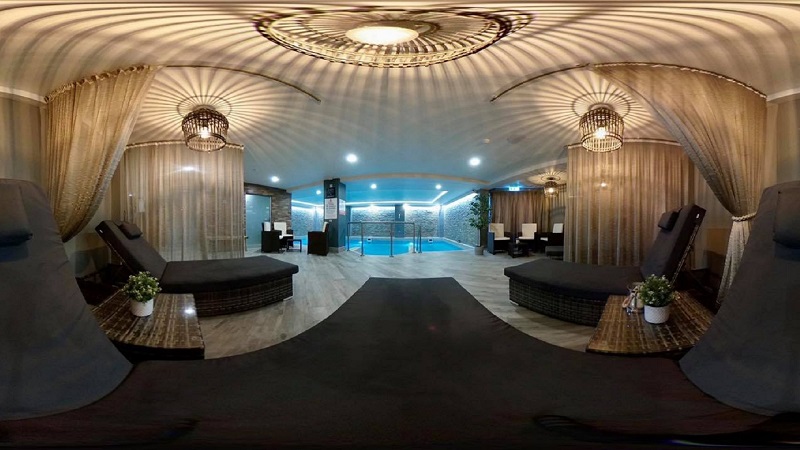 Following an impressive rennovation in recent years, the Bushtown Hotel - based just outside of Coleraine - is home to a serene and tranquil spa offering a range of soothing treatments. Take advantage of the incredible thermal spa when you stay as a hotel guest, or stop by for a day of pampering as day guests followed by lunch in their restaurant, Cushy's Grill.

Hotbox Sea Sauna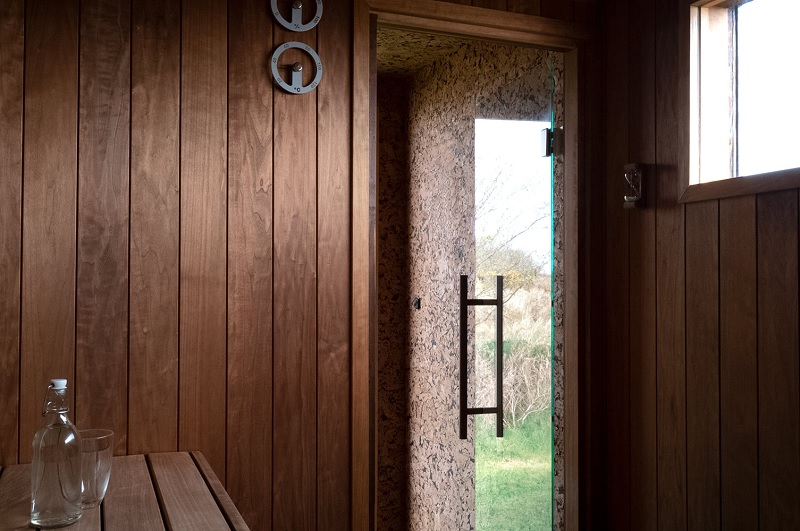 If you're a busy bee who can't find time in the near future to indulge in a full day spa experience, you can always head to Benone for a dip in the sea followed by a soothing blast in an authentic Finnish sauna. Hotbox is the first of it's kind for Northern Ireland and can predominantly be found on Benone Beach, where you can book up to 90 minutes for groups of six.

Which of these experiences would you like to try the most? Join the conversation on our social media channels to let us know!