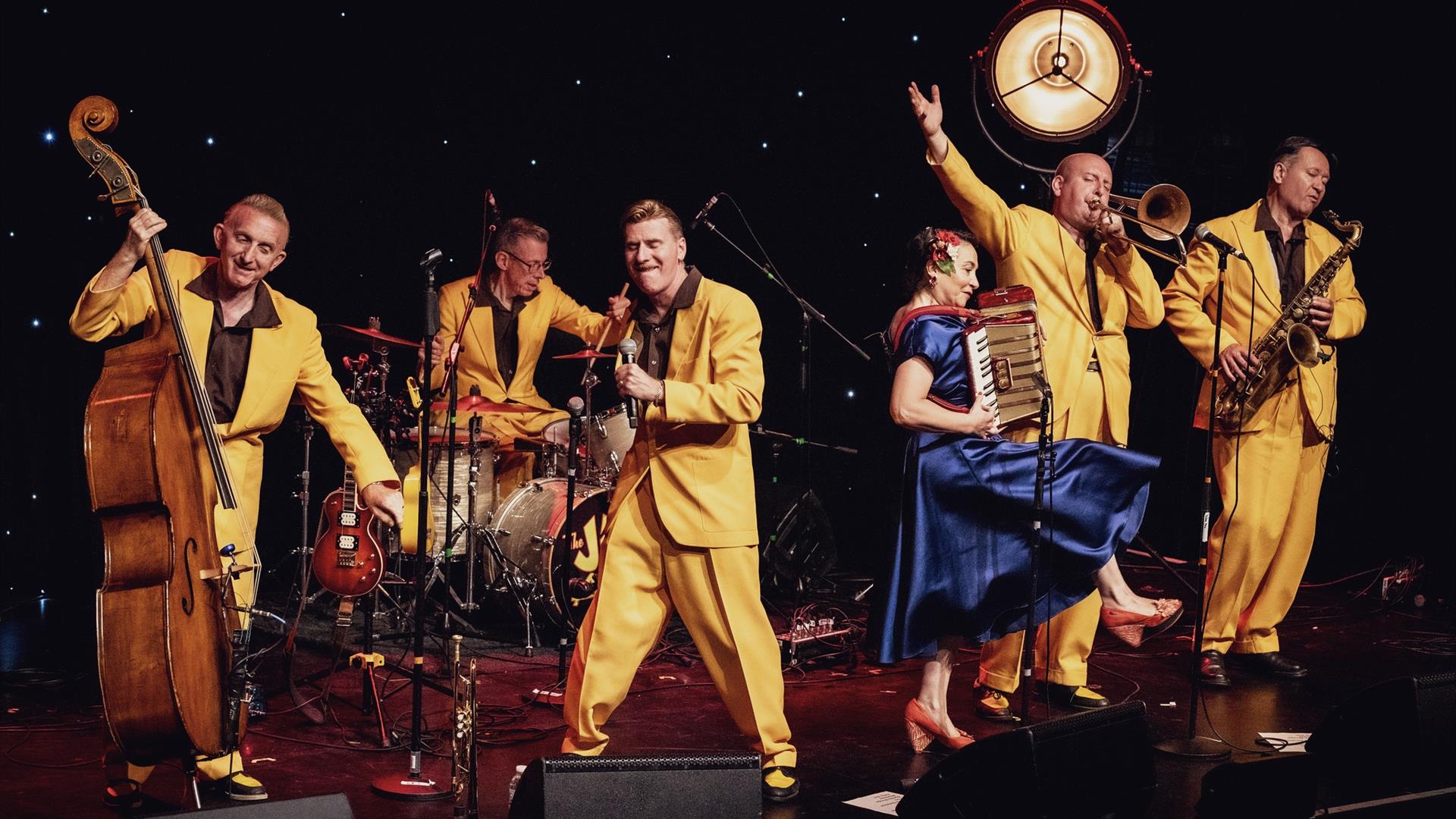 About
Together for over 25 years, The Jive Aces have been keeping the show on the road for three decades and become renowned worldwide for their high-energy live show having toured in over 40 countries.
The band aim to spread smiles and cheer with their swinging music and classic vintage style from crooning smooth ballads to blasting honking rhythm & blues. Having plated for Her Majesty the Queen, selling out the Royal Albert Hall, becoming the first band to reach the finals of Britain's Got Talen or just entertaining at one of their 250 live shows a year, they continuously showcase why they are the UK's No.1 Jive & Swing band!
With their trademark yellow suits and a repertoire that stretches from the timeless tunes of the swing era to the glitz of the Rat Pack with a dash of classic rock n roll, they perform songs in their unique upbeat style by such great artists as Louis Prima, Bobby Darin, Louis Armstrong, Sammy Davis Jr. and Ella Fitzgerald as well as a selection of superb original tunes.