Veganuary might be over, but if you've opted to continue on with vegan lifestyle there's plenty of vegan treats and dishes to be enjoyed along the Causeway Coastal Route. We've put together just a small selection of suggestions of what's available in our restaurants, cafes and hotels, as recommended by locals and recent visitors to the area:
1. Infinity Portrush – Vegan share* box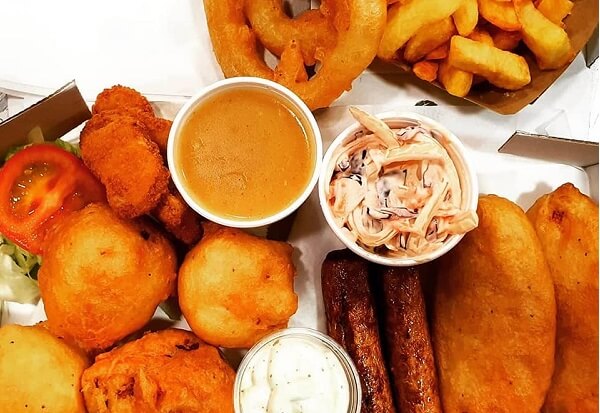 The ultimate cheat day meal! Infinity in Portrush have put together this epic vegan share box, containing 2 vegan chicken-style fillets, 2 vegan sausages, 4 nuggets, 4 cauliflower wings, 2 onion rings, and chips! *Sharing is completely optional (you won't want to!)
2. The Porthole at the Bayview Hotel – Vegan Chive Gnocchi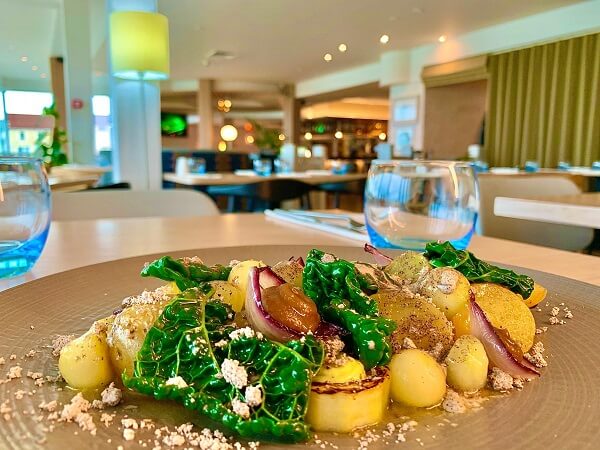 How is it pronounced? No one seems to know. But don't let that put you off ordering this delicious and heart vegan meal the next time you find yourself in the quaint village of Portballintrae. If you're too embarrassed to say the word 'gnocchi' aloud, they also do an incredible confir potato dish which is also vegan!
3. Bob & Berts – Vegan Breakfast Burrito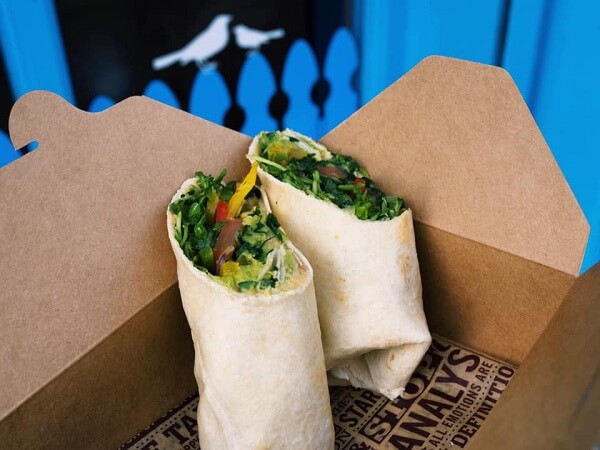 Ahh, breakfast: the most important meal of the day. If you've got a day of adventuring ahead of you in the Causeway Coast & Glens, it's incredibly important that you are well-fuelled and ready for the day ahead. Luckily, Bob & Berts have you covered with this incredible Breakfast Burrito, which is served in their chain of cafés dotted throughout the region!
4. Pear Tree – Vegan Brownie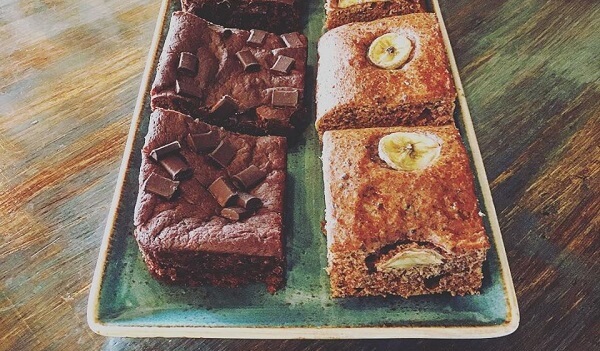 This is the first of many chocolatey treats featured on this blog post, so if you like what you see here (from The Pear Tree in Coleraine), then read on. (Those with a sweet tooth will not be disappointed).
5. Morelli's – Vegan Ice Cream
A long established institution on the Causeway Coast, the Morelli family have been serving up their delicious frozen treats since 1911. They've now introduced vegan, dairy-free ice cream, so now every one can enjoy their famous ice-cream, regardless of their dietary requirements and preferences!
6. Warkes Deli – Roasted Red Pepper Stew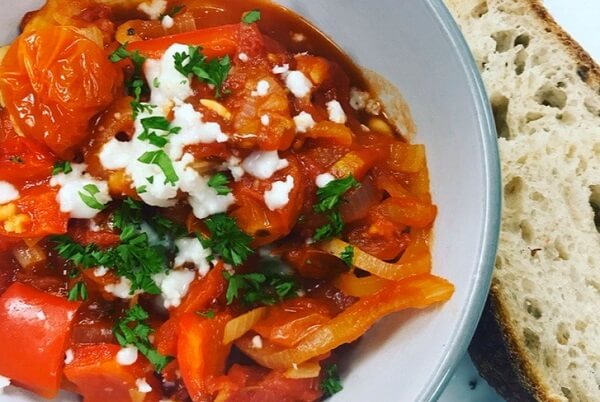 This roasted red pepper, cherry tomato and butter bean stew from Warke's Deli in Portstewart is the perfect way to warm yourself up after a walk along the stunning coastal Promenade!
7. Indigo Portrush – Vegan Chocolate Cake (and a oat milk flat white)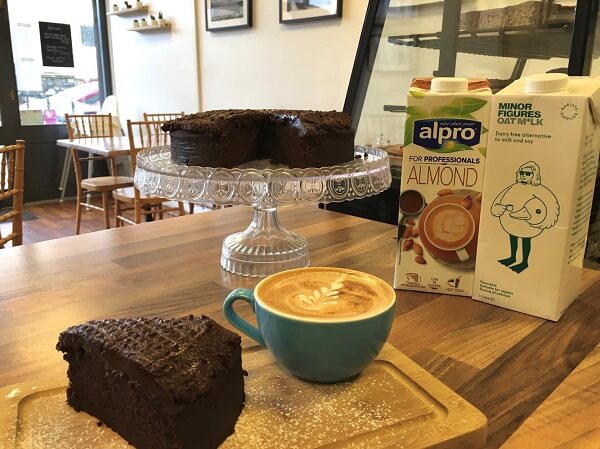 Well isn't this just the perfect pairing? This luxurious chocolate cake from Indigo in Portrush is created using 100% animal-free produce. We'd highly recommend treating yourself to a tasty flat white (made with oat milk, of course) while you're there.
8. Inn on the Coast – Vegan Burger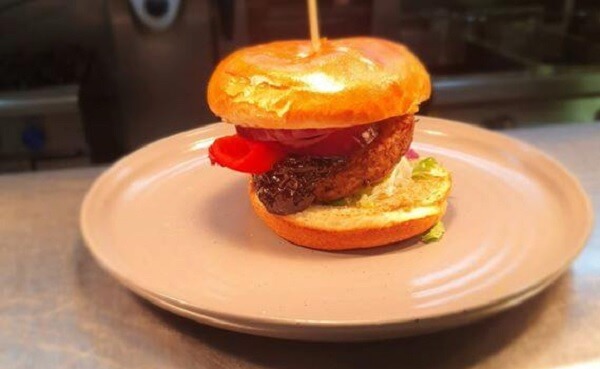 The most difficult part of going vegetarian or vegan has to be the thought of giving up burgers (or is that just us?). Never fear - Inn on the Coast are now serving vegan-friendly burgers as part of their veggie offerings.
9. Simply Scrumptious Bakery – Vegan Sausage Roll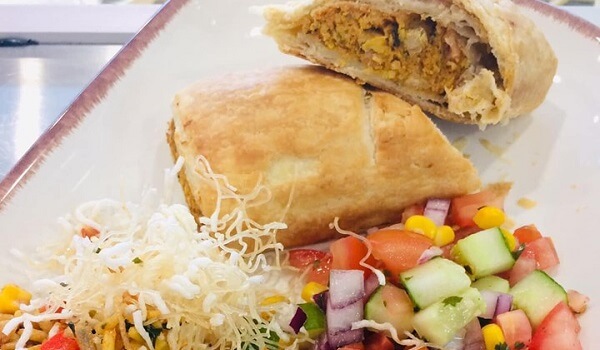 No trip to the island of Ireland would be complete without at least ONE sausage roll breakfast. Thankfully, Simply Scrumptious Bakery in Ballymoney won't have you feeling left out if you're vegan. I suppose the only dilemma you'll face now is whether to eat yours with red sauce or brown!
10. Whoosh – Jack fruit curry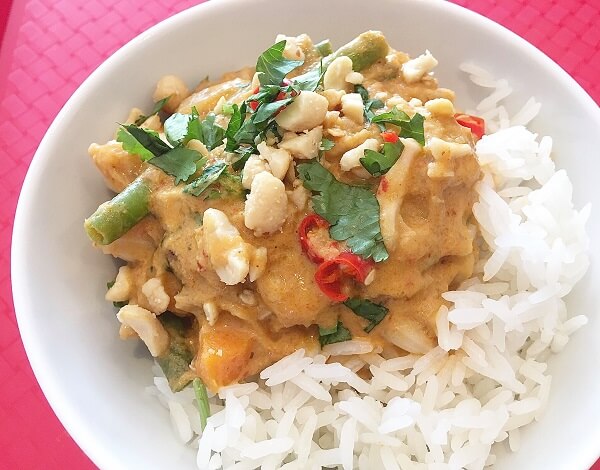 Jack fruit is an incredibly popular vegan meat substitute as it's texture, consistency and flavouring is similar to that of chicken and pork. If you're new to the vegan lifestyle, or just fancy the odd meat-free meal, this Jack Fruit curry from popular Vietnamese restaurant, Whoosh (Coleraine), is the perfect way to dip your toe in the water!
11. Central Bar – Vegan pasta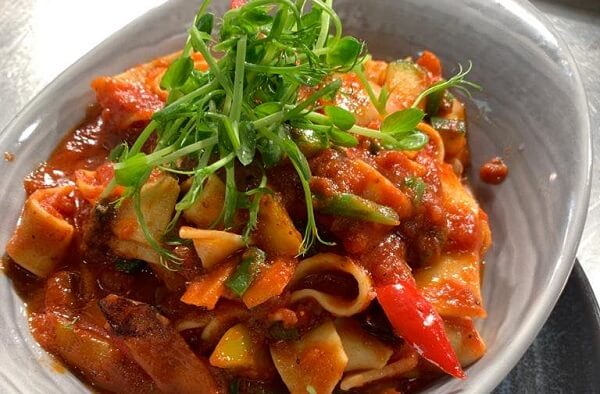 A bowl of the good stuff is always guaranteed to be well received by vegans and non-vegans alike. How good does this pasta dish from the Central Bar in Ballycastle look?
12. Babushka - Seasonal Vegan Porridge (changes weekly!)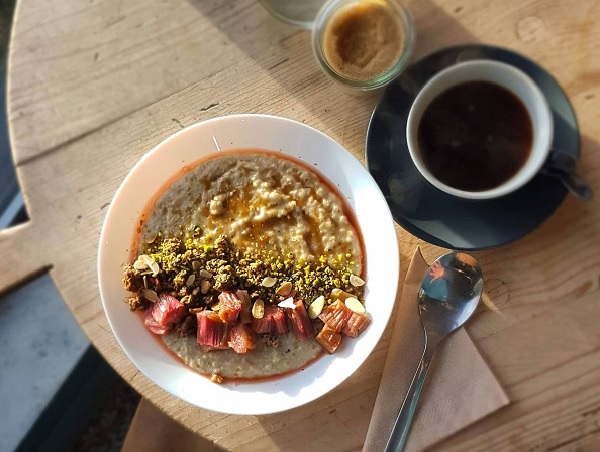 Another fantastic breakfast option - the seasonal porridge at Babushka Kitchen Café in Portrush promises a beautiful blend of flavours and the combination of flavours changes weekly. This should keep you going well in to the afternoon!
13. Infuse Artisan Tea – Vegan Chocolate Torte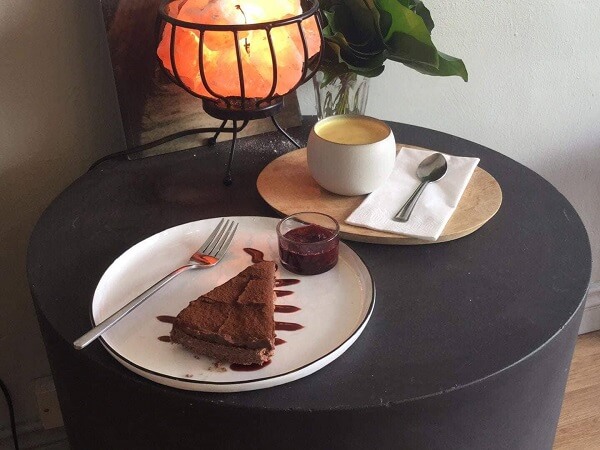 This decadent vegan chocolate torte is a perfect dessert option, or great with an afternoon tea or coffee. It's pictured here with a comforting vegan Golden Milk!
14. Portrush Atlantic – Wellington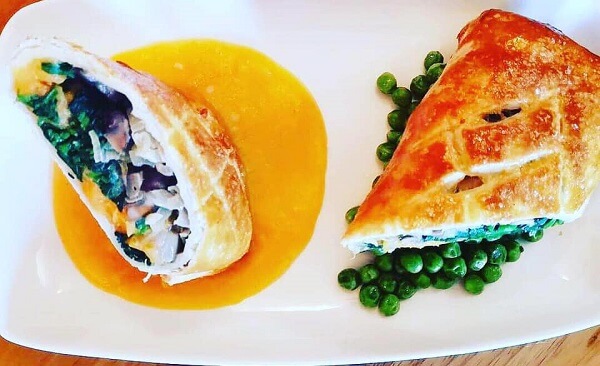 Wellington with spinach, chestnut mushrooms, shallots, and butternut squash mash, encased in a delicious vegan pastry.
15. Yoko – Vermicelli Noodles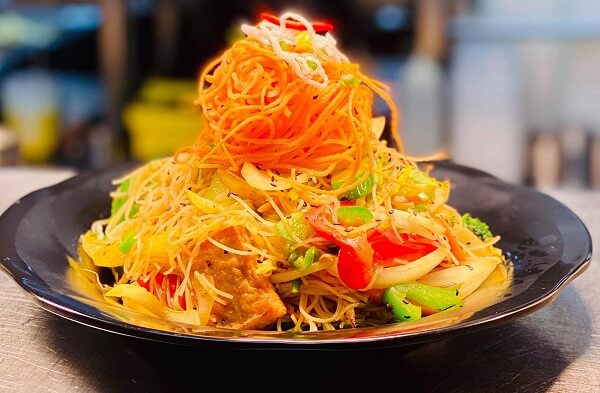 Using Malaysian spices, spring onions and sesame seeds, this beautiful authentic Asian dish at Yoko is perfect for those who love their spices! It's fairly healthy too, so it's guilt-free in more ways than one!
16. 3hree Kings – Falafel salad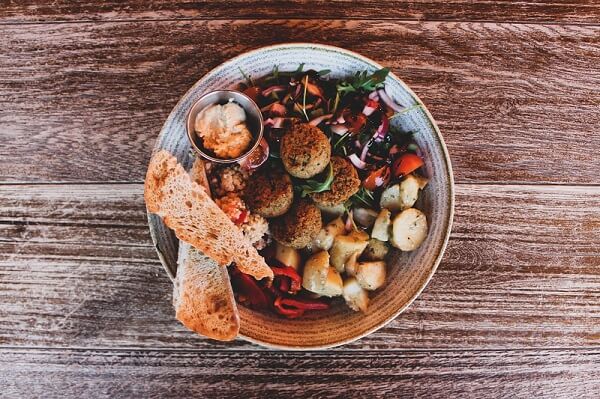 Falafel Salad made up of mixed salad, couscous, baby potatoes, roasted red peppers, balsamic dressing and hummus, served with tasty sourdough bread.
17. Thyme & Co. - Salad Plate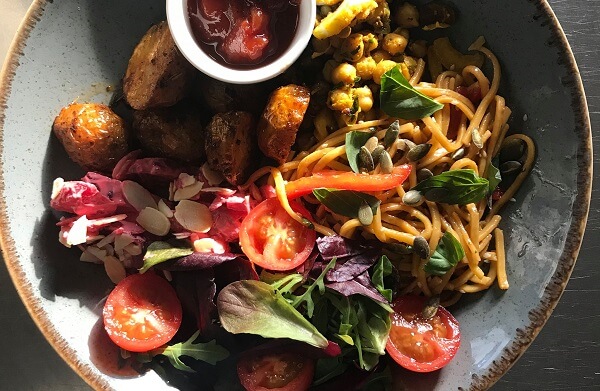 We don't know too many people who like to eat salad whilst on holidays, but they do exist! This colourful salad plate from Thyme & Co. is the perfect option for those seeking a low-fat and low-carbohydrate meal, but which still provides an incredible explosion of taste.
18. The Bushmills Inn - Vegan Katsu Curry
With crusted courgette, roast aubergine and red pepper, coconut and lime rice, pickled shallot, radish, and a garnishing of watercress, The Bushmills Inn have crafted their special vegan Katsu curry to perfection. Just because you're vegan doesn't mean you should miss out on flavour!
This is only just a small sample of the many great vegan options you can find in the Causeway Coast & Glens area. Got your own suggestions? Let us know what they are via our social channels:
---