Whether you're dipping your toe in for the first time, or you're a longstanding member of the vegan community, there's plenty of incredible vegan treats to be sampled in towns and villages across the Causeway Coast and Glens.
We reached out to our followers and local businesses to get the very best recommendations on everything vegan in the area – from restaurant dishes to take out, traybakes, desserts and local produce – these vegan goodies get the stamp of approval from those following the lifestyle.
3hree Kings, Portstewart – Vegan Sausage Roll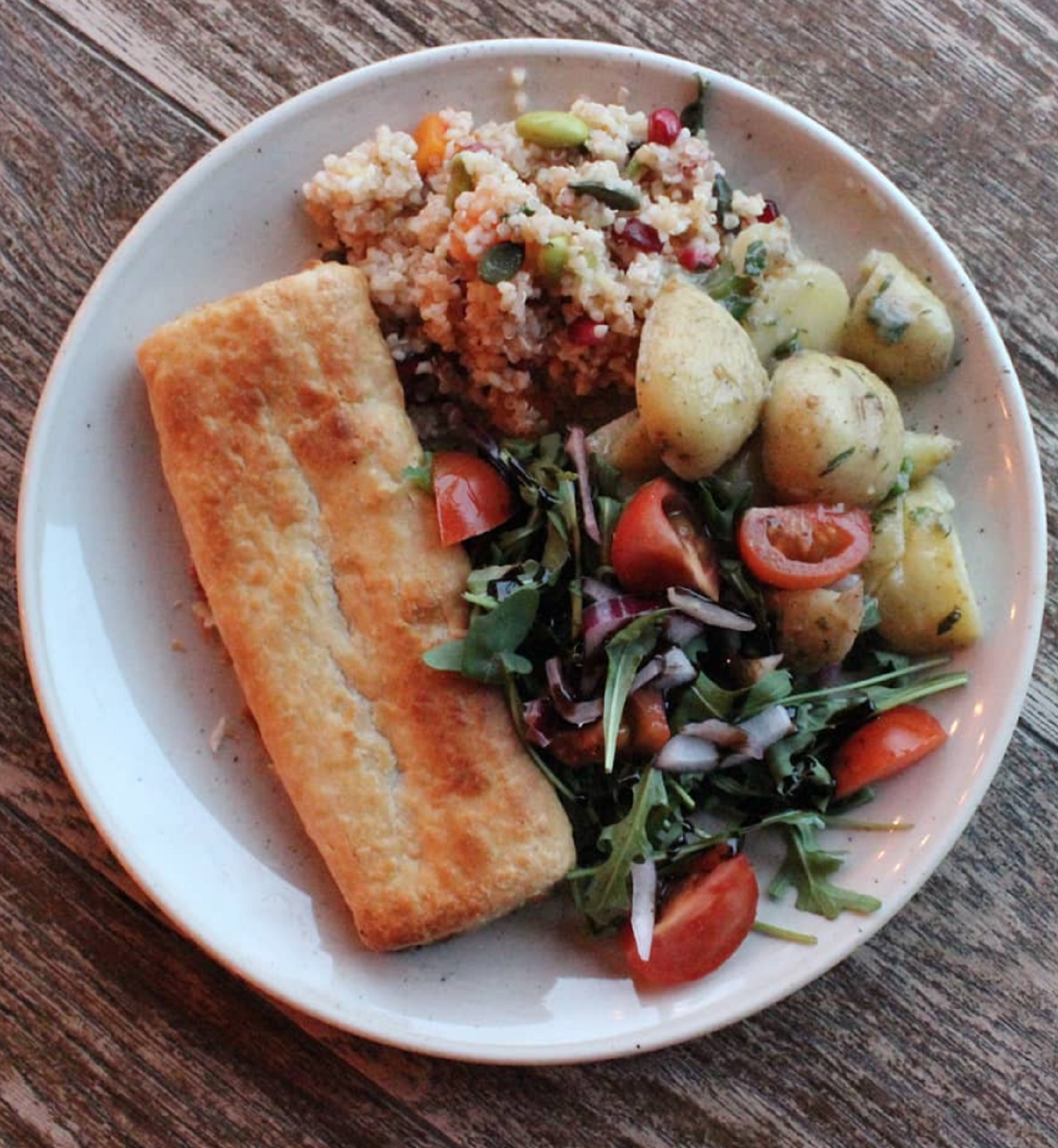 For those who love a good breakfast (or lunch, or dinner) staple, here's a stunning vegan sausage roll which comes served with side salad of the day
The French Rooms, Bushmills – Vegan Cheese Board or Platter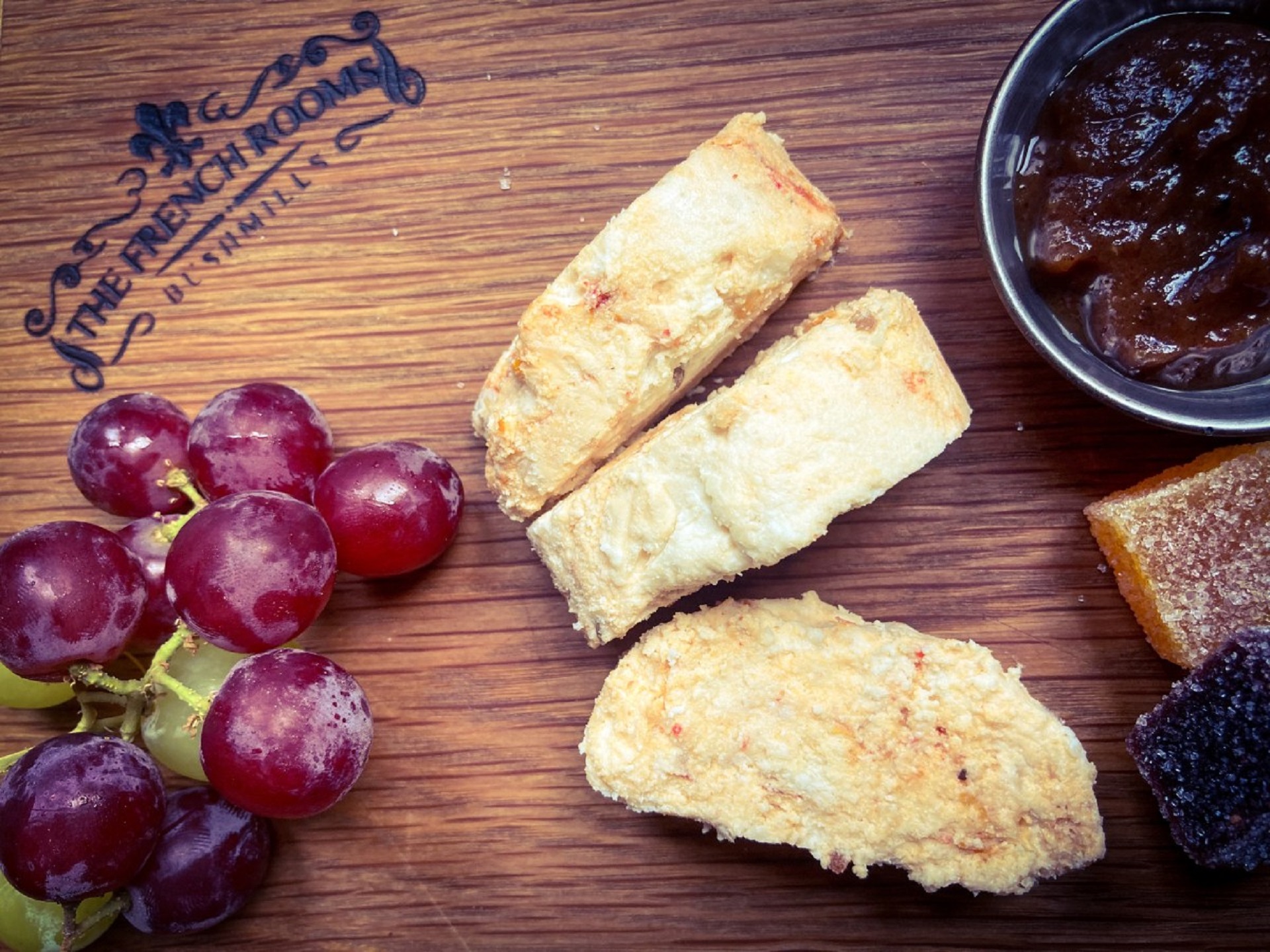 Just because you're vegan, doesn't mean you should have to miss out on the absolute joy that is a cheese board. Perfect for light snacking, vegan cheese boards or platters are available from this charming little eatery nestled in the village of Bushmills.
The Tides, Portrush – Wild Mushroom, Spinach & Herb Gnocchi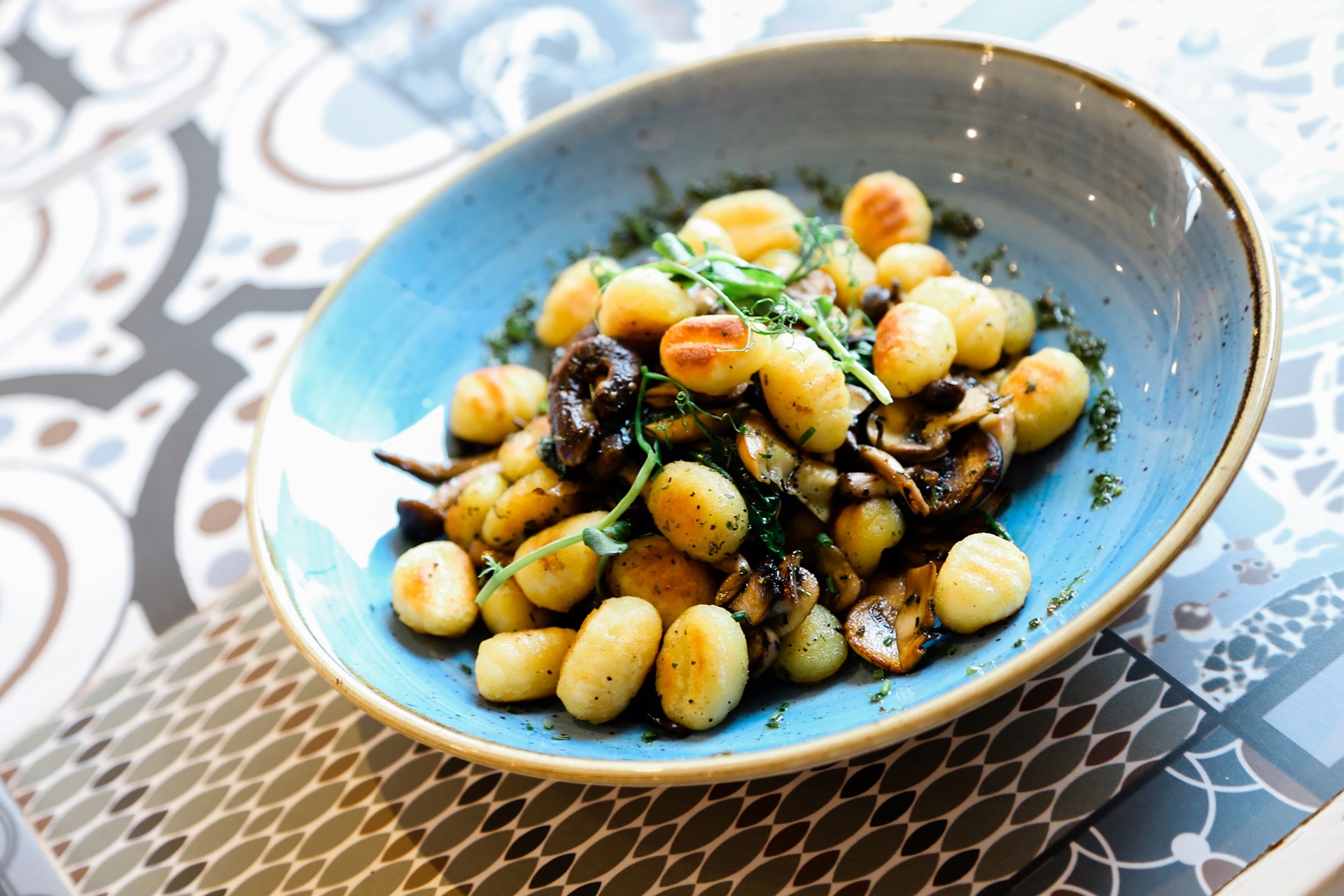 This mixture of wild mushrooms, spinach, pine nuts and gnocchi is a luxurious blend of flavour and a perfect filling option for when hunger reaches its peak. (Helpful tip: It's pronounced like "naw-kee". You're welcome.)
Infinity, Portrush – Vegan Share Box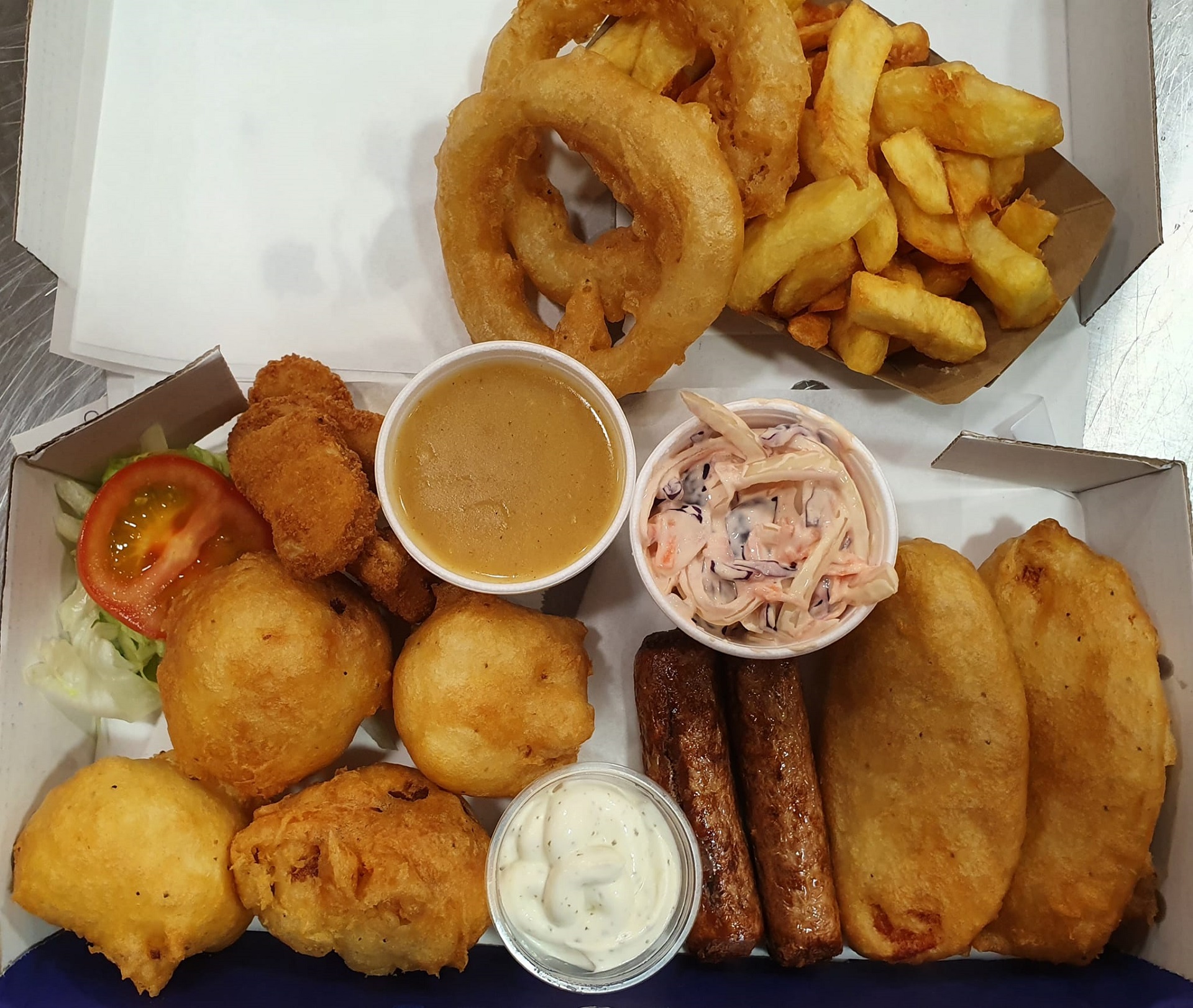 This one's a big hit with vegans all over the Causeway Coast! Family chippy nights will never leave you feeling left out as you make your way through this mouthwatering selection of fried vegan treats – vegan sausages, onions rings, nuggets and more are included in the box, and, even though it's labelled for sharing, we absolutely would not judge anyway for attempting the feast on their own.
Urban, Portrush – Roasted Curried Cauliflower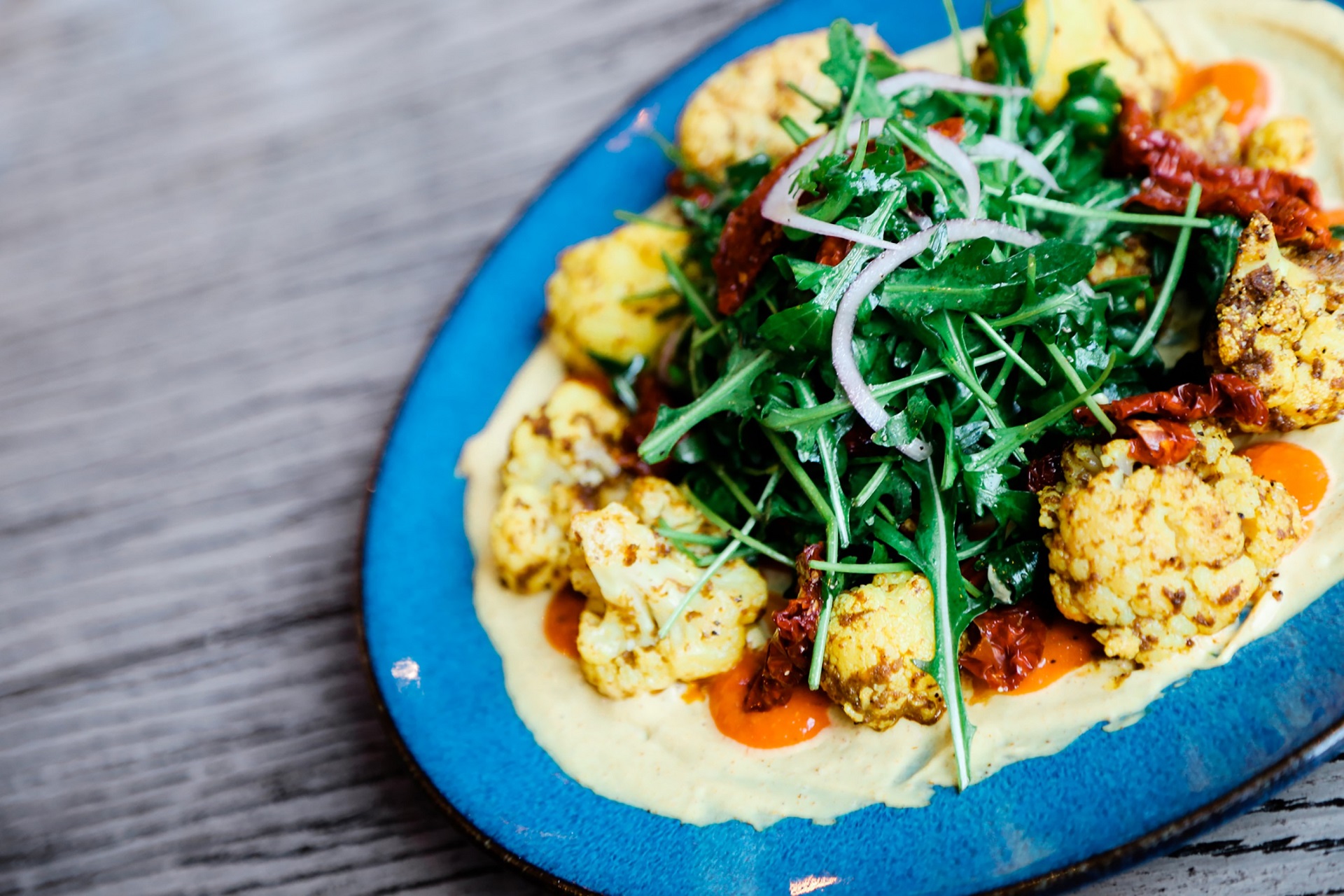 These curried cauliflower florets are served with a generous helping of vegan curry aioli, red pepper pimento, and rocket salad. Tasty and pretty healthy too!
Indigo Café, Portrush – Vegan Cookies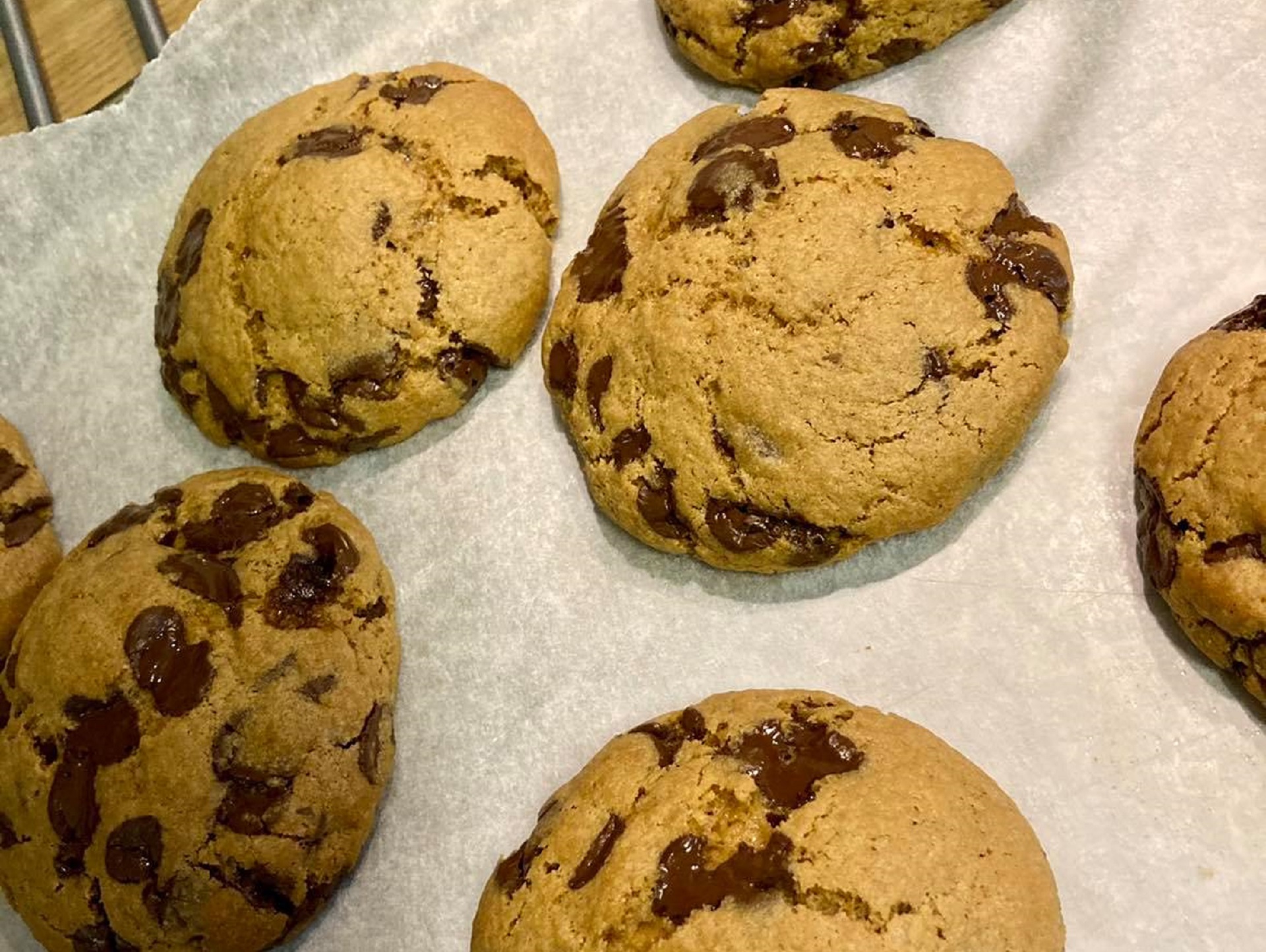 Ooey-gooey and oh so satisfying, these cookies are 100% vegan and courtesy of a top coffee spot in the seaside town of Portrush. Vegan or non-vegan, we're sure you deserve a little treat with your next coffee!
Infuse Artisan Tea – Vegan Chocolate Torte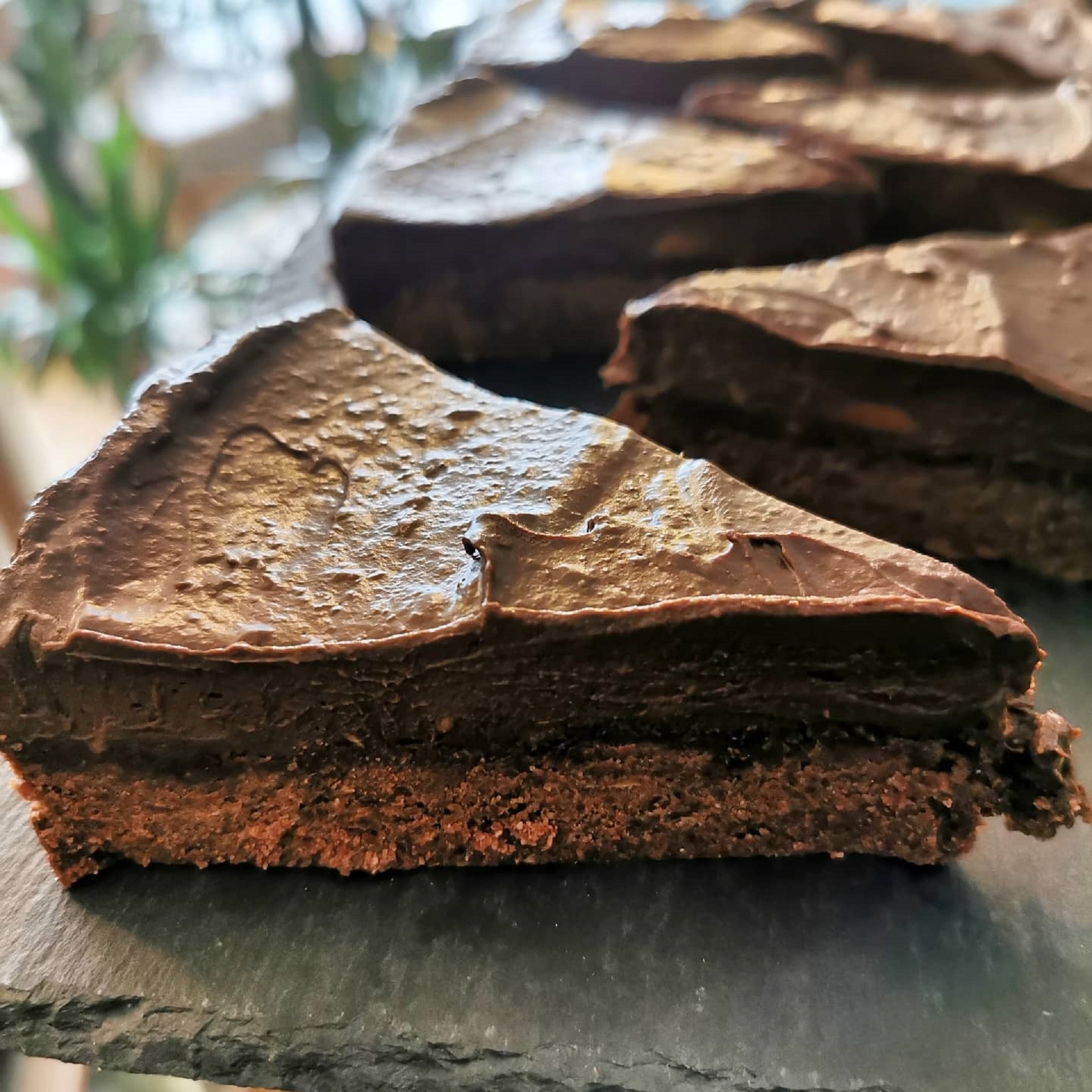 A lot of the world's most decadent desserts are usually made with lashings of milk and plenty of eggs, but not this one! This vegan chocolate torte from the tea experts at Infuse Artisan Tea is sweet, chocolatey, and guilt-free if you're following a vegan lifestyle.
Islander Kelp – Kelp Salsa Verde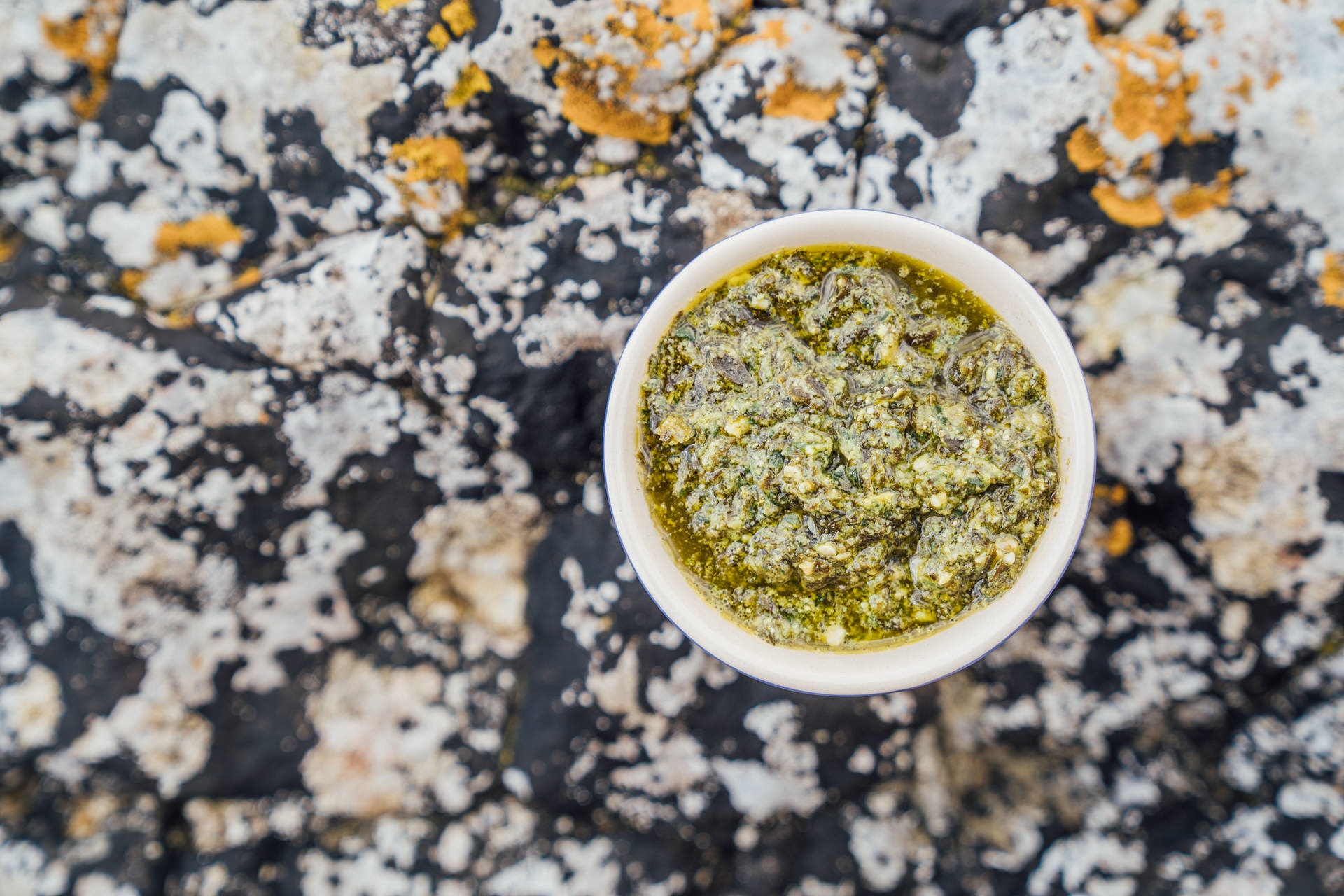 Not only are we home to many great restaurants and cafes that work hard to cater to vegan diets, we're also home to many great makers of vegan-friendly produce. Islander Kelp's produce is created using fresh Atlantic seaweed. This beautiful salsa verde adds kick and flavour to a variety of meals. Available to purchase from Naturally North Coast and Glens online Artisan Market. www.artisanmarket.online
Morellis (various locations) – Vegan Ice-Cream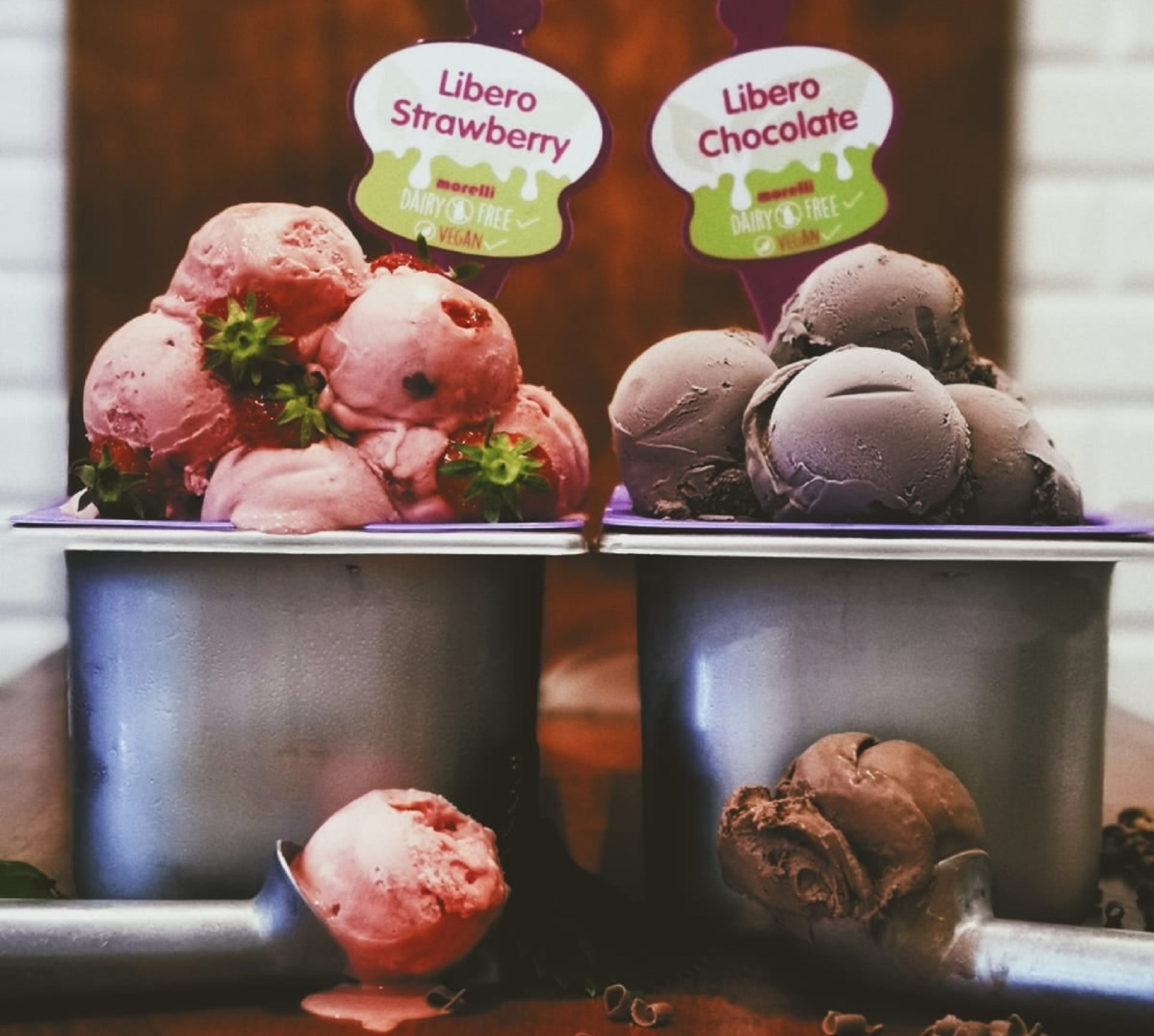 Usually, sorbet is the popular alternative to ice-cream and that's fine, but sometimes it just doesn't hit the spot the way real ice-cream does. Thankfully, the team at Morelli's have created this delicious dairy free ice-cream, so it's suitable for vegans too! The Libero range can be found in Morelli's outlets throughout the country.
The Newbridge, Coleraine – Vegan Shish Kebab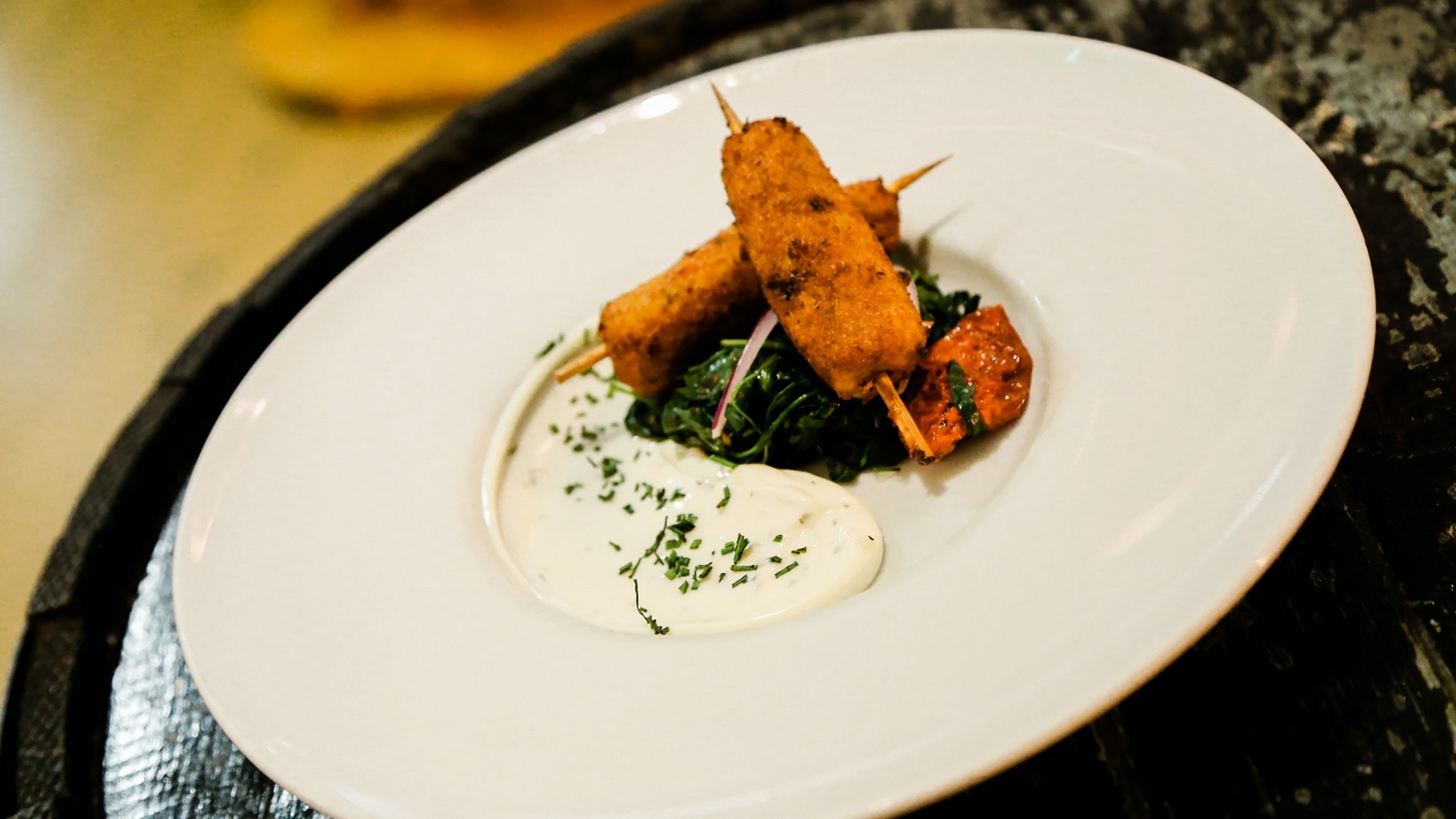 Packed full of flavour, these kebabs from The Newbridge feature spicy skewered potato served with lime & mint vegan mayo. A great option if you fancy a subtle kick of spiciness!
Distillers – Pickle Sauce
Another great produce item that pairs exceptionally well with (vegan!) cheeses, on sandwiches, and on vegan burgers, is the Pickle Sauce from Distillers, created by Gary Stewart – the chef behind Bushmill's renowned Tartine at Distiller's Arms restaurant. Available to purchase from Naturally North Coast and Glens online Artisan Market.
Ursa Minor Bakehouse, Ballycastle – Sourdough Bread
Anyone who's followed the vegan lifestyle for a while will tell you one of the best staples to keep in your home is a loaf of sourdough bread. It's what the team behind Ursa Minor Bakehouse are best known for – this three-ingredient loaf is a lovely alternative to white bread which normally contains more preservatives – not to mention dairy products, which aren't suitable for vegan diets. We recommend slicing this up, toasting it and spreading some mashed avocado with lime and chilli on top. Perfection!
Village Kitchen, Castlerock – Sticky Korean Tofu Loaded Fries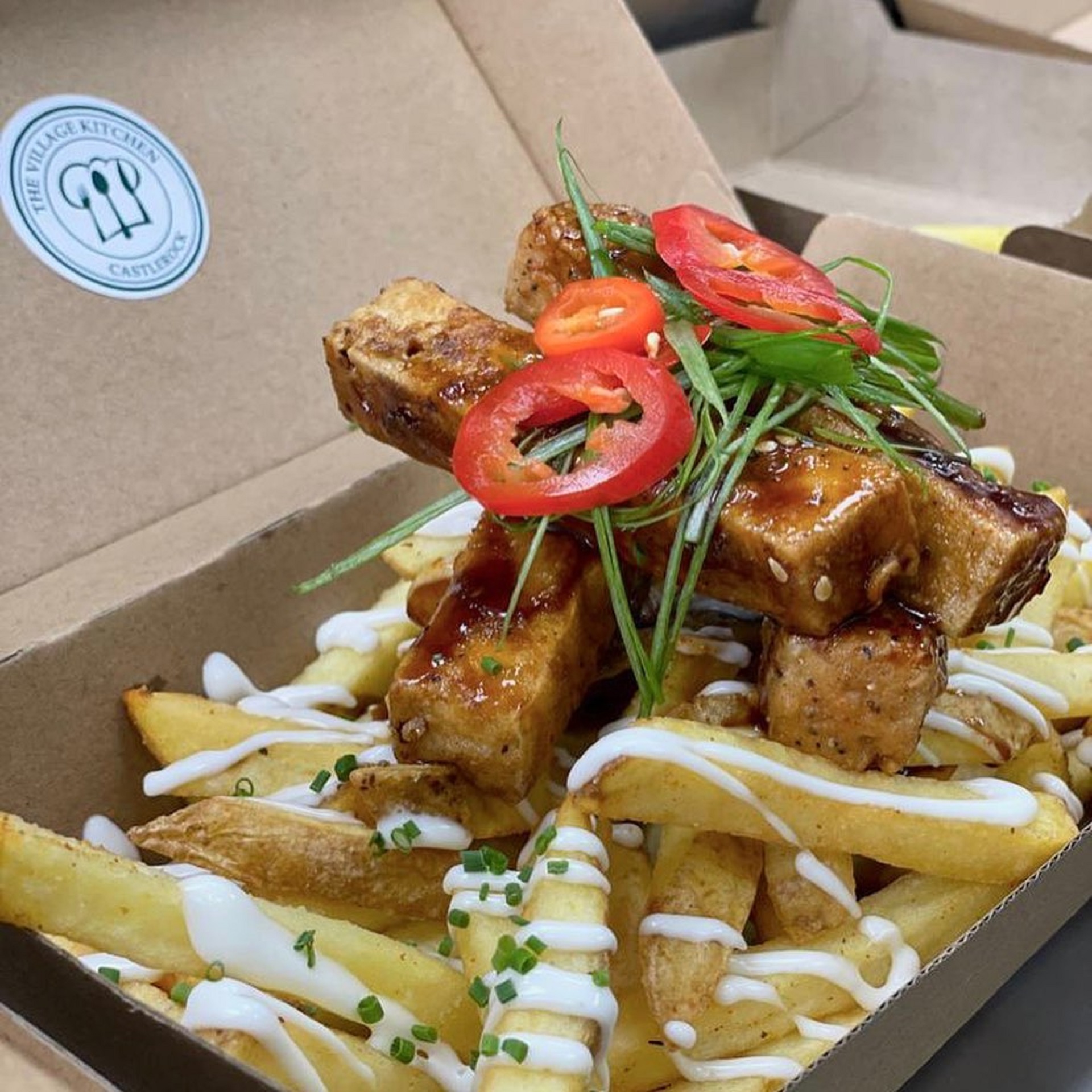 Sometimes you just need a generous helping of fries, and what better way to enjoy them with this spicy and sweet sticky Korean tofu on top? The Village Kitchen in Castlerock has become synonymous with the Causeway Coast's budding street-food scene, serving up a range of Asian-inspired dishes.
Panky-Doos, Portrush – Vegan Pancakes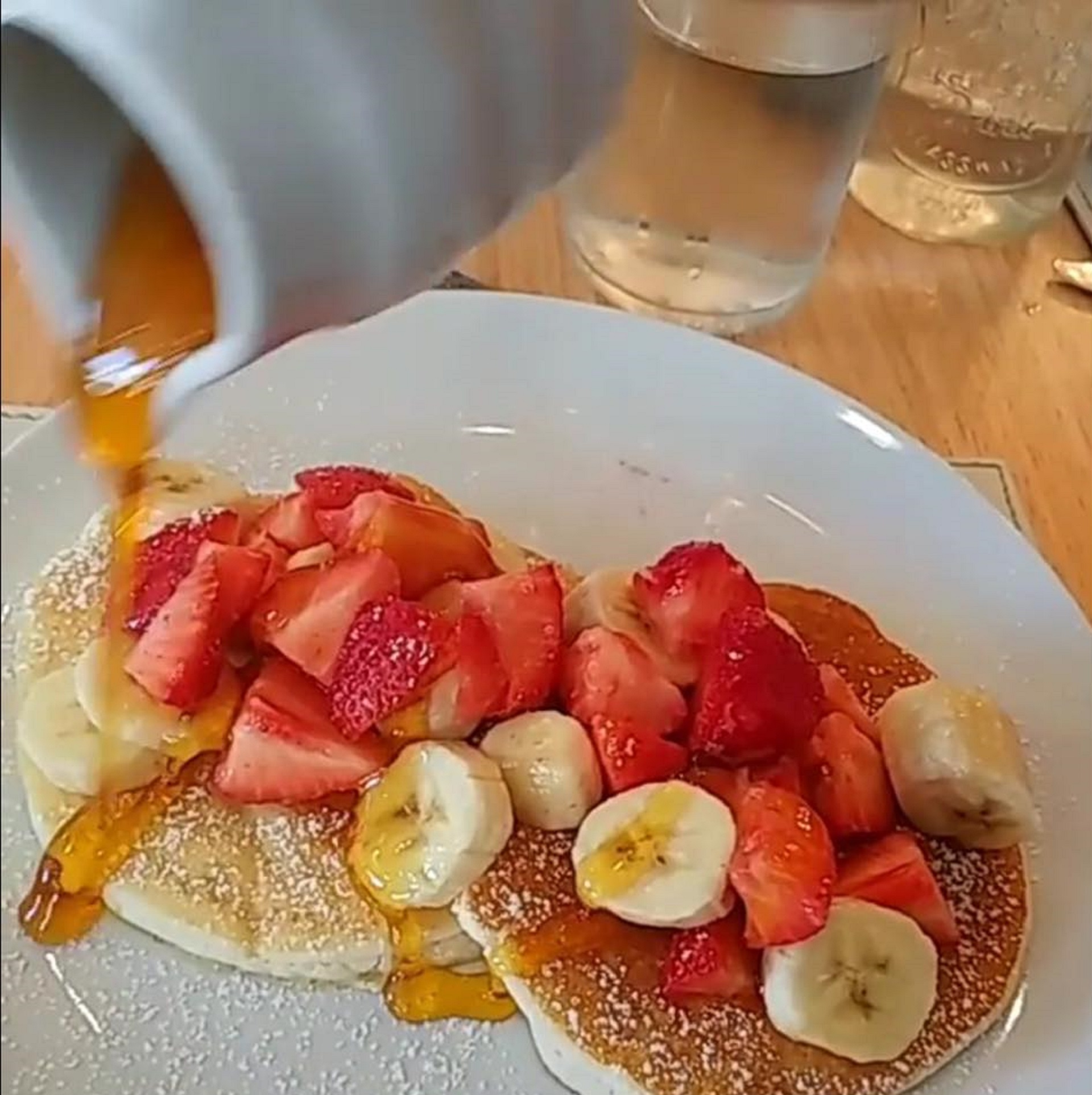 A café devoted to the art of pancake making will always grab our attention, and Panky-Doos of Portrush does just that. These vegan pancakes are topped with fresh fruit and drizzled with maple syrup. Now we're hungry!
Warke's Deli, Portstewart – Hummus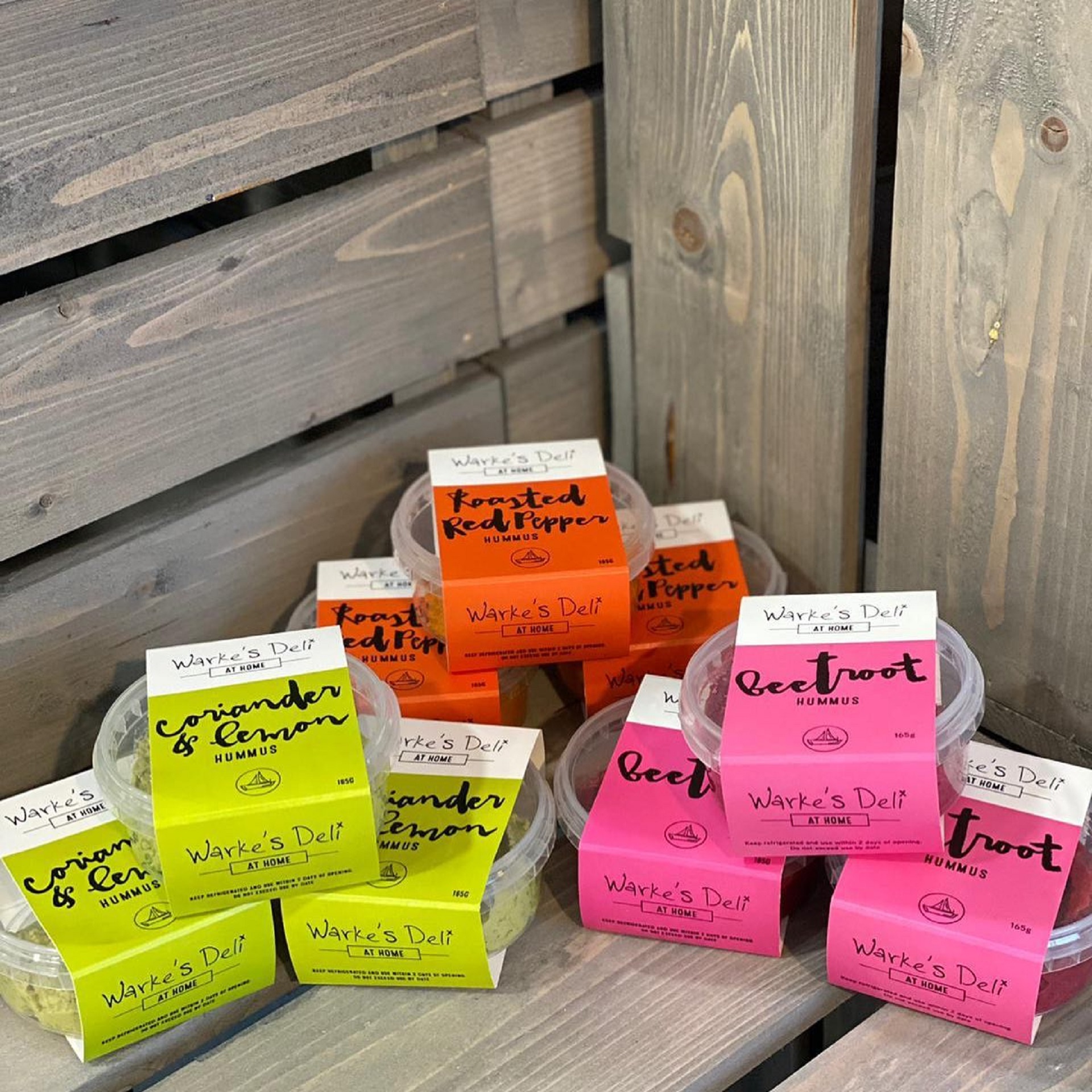 Hummus fanatics, rejoice! Warke's Deli have created their own range of hummus pots, available to purchase from their deli shop in Portstewart. Choose from unique flavours like Coriander & Lemon or Roasted Red Pepper and dig in with your favourite crisps (or dare we even suggest it – a spoon?)
Bob & Berts (various locations) – Falafel Salad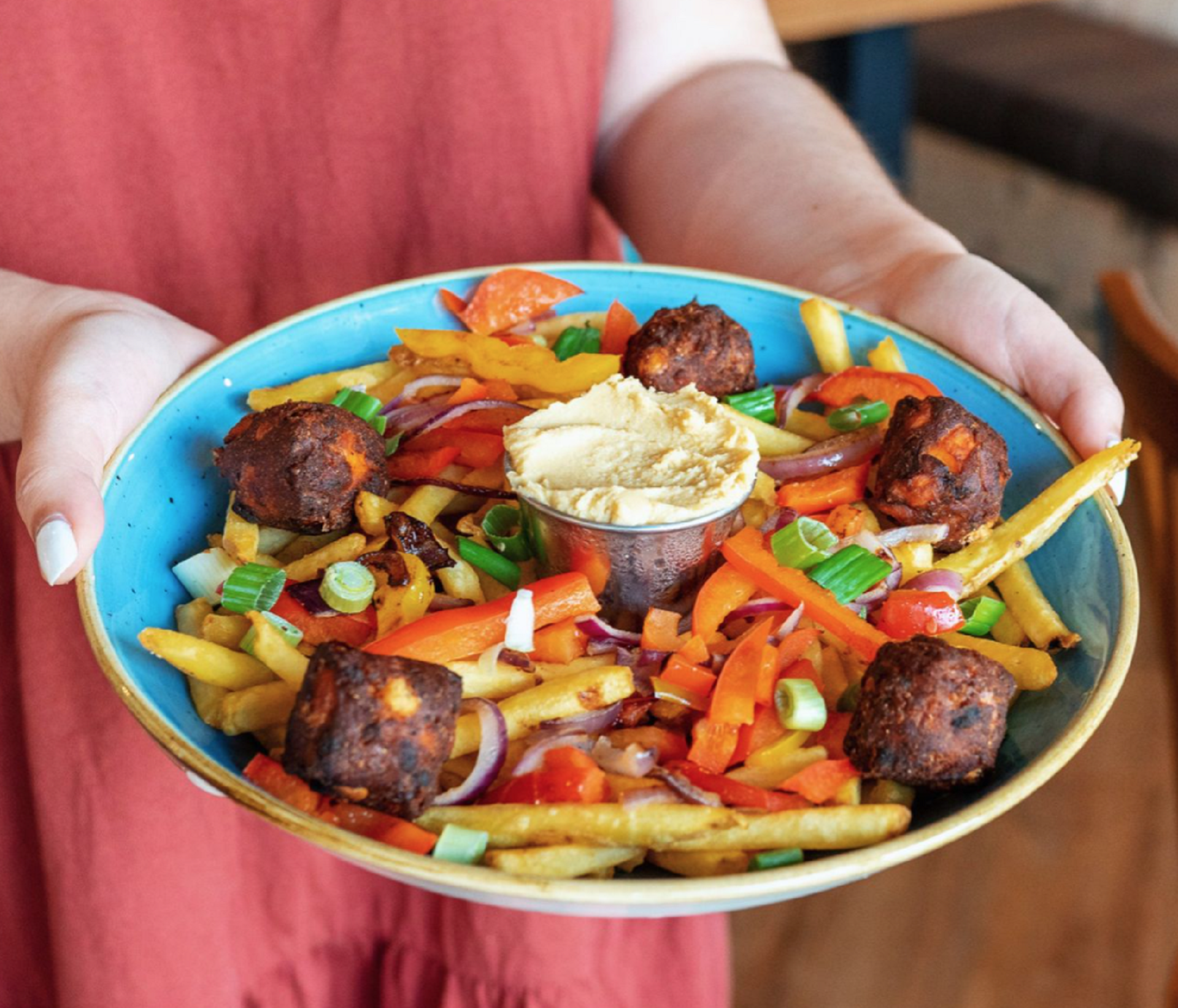 We couldn't tell you all about the great vegan options available in the Causeway Coast and Glens without telling you about at least one salad – after all, that's usually what non-vegans associate the lifestyle with. However, after reading through the recommendations above, we think you'll agree that the options when it comes to vegan alternatives are endless! If you do fancy a salad however, this colourful falafel salad from Bob & Berts is sure to hit the spot!
We hope you're feeling inspired by our vegan goodies if you're following a vegan lifestyle. We'd love to hear about positive experiences you've had as a vegan in our restaurants and cafés throughout the Causeway Coast and Glens, so be sure to let us know about them on our social channels!