Whether you're a natural born water baby with a passion for adventure, or you'd simply just like to dip your toes in, there's a water activity or experience to suit all interests in the Causeway Coast and Glens of Northern Ireland.
There is an abundance of incredible water-based activities and experiences to enjoy during your stay in our seaside towns and villages. We're proud to be home to expert surf-instructors, knowledgeable skippers and adventurous divers, all of which are waiting to welcome you to our shores for fun days out on the water.
Sea safaris and boat tours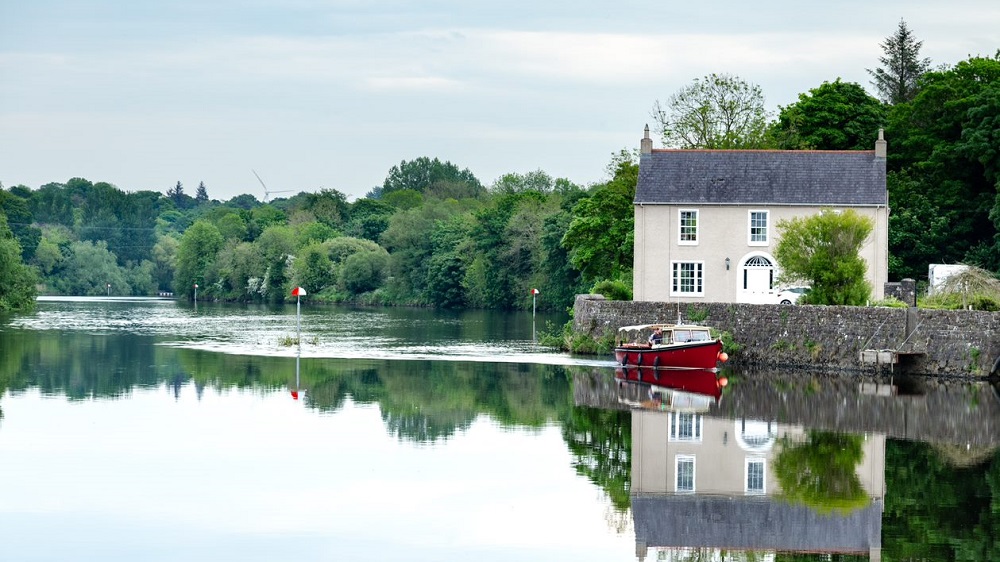 You don't have to be able to swim in order to enjoy the beauty of our waters. Explore the gentle stillness of the River Bann while learning about our local wildlife and enjoying some tea, coffee and baked goods with White River Charters – perfect on a sunny afternoon! If you prefer oceans to rivers, there are plenty of boat tour operators who can't wait to show off the beauty of our coastline from the sea. If you're lucky, you might even spot some dolphins along the way.
View all sea safaris and boat tours here
Fishing experiences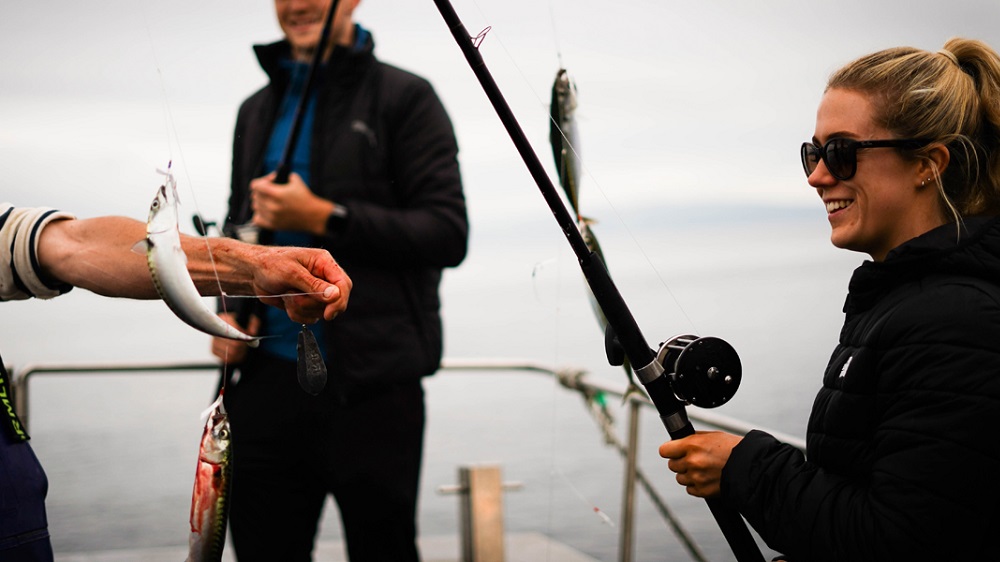 For some, nothing beats a relaxing day by the river waiting for a catch. Find a perfect spot to immerse yourself in at any of our designated fishing spots, and let a lazy afternoon roll by. If you prefer sea fish, contact one of our many skippers who can arrange day trips at sea. Try an experience like Causeway Coast Foodie Tour's 'Catch and Sea', where you'll head out at dawn to catch your breakfast before returning back to shore to learn how to expertly prepare and cook your catch.
View all fishing experiences here
Kayaking and Canoeing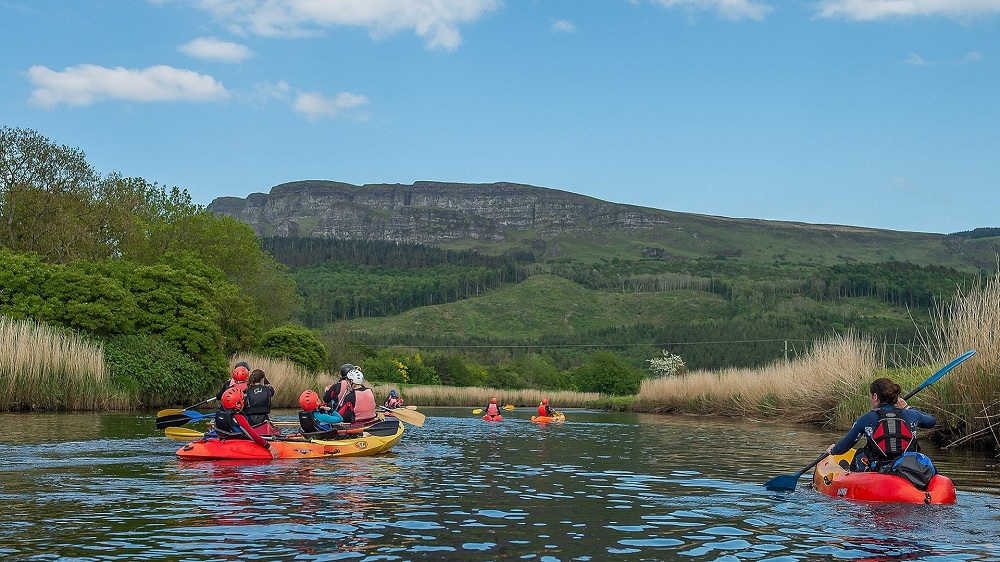 Striking the balance between relaxation and adventure, kayaking is a brilliant way to take in the beauty of our natural environment. You'll find plenty of kayaking instructors dotted around our coastlines and by our riversides. Binevenagh Adventures even offer the opportunity to sample some of our award-winning local producers after a relaxing afternoon of exploration on the River Roe in their 'Kayak, Relax and Snack' experience – perfection!
View all kayaking and canoeing instructors here
Surfing and Stand Up Paddleboarding (SUP)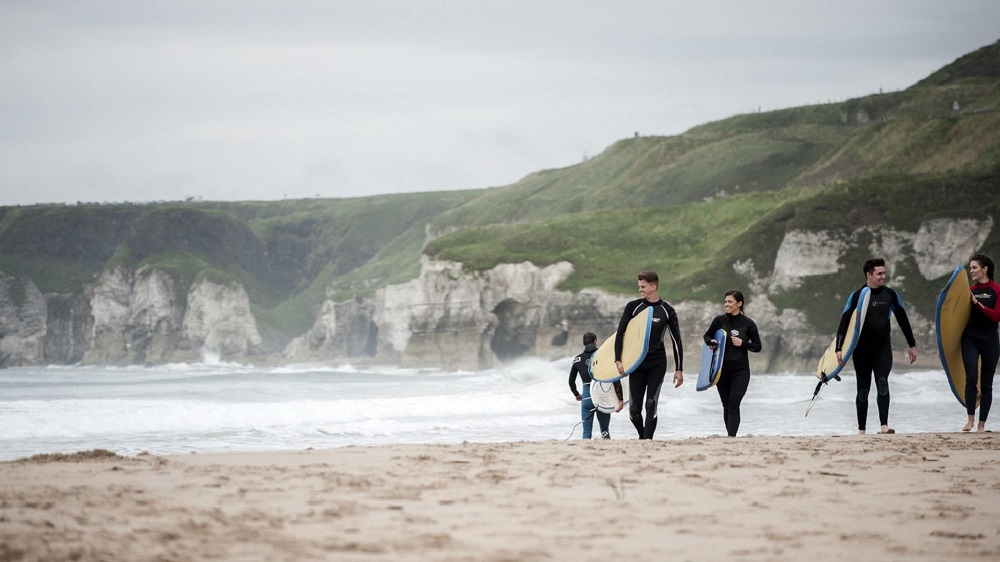 We all like to think we're pretty steady on our feet, but surfing and SUPing will soon prove you wrong. If you're a pro, you'll find surf shops and rental providers ready to kit you out in the best surfwear. If you're a beginner, there are plenty of instructors around to show you the ropes. A surf or SUP lesson on the Causeway Coast will be the ultimate test of your sea legs, not to mention those core muscles!
View all surf and SUP experiences here
Scuba diving and freediving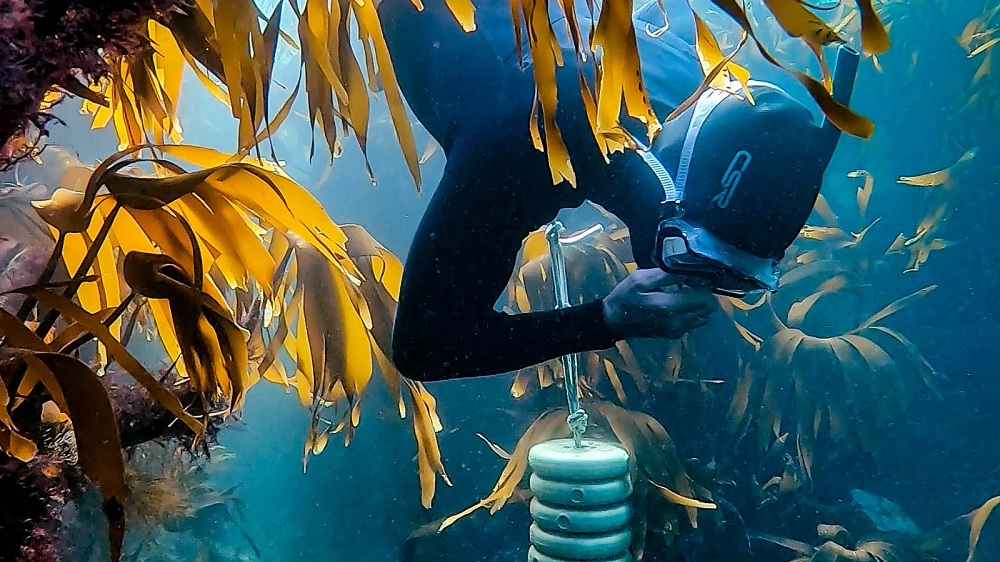 So now you've mastered gliding across the waves by surfboard, but how about exploring what lies beneath the surface? Aquaholics brand new snorkelling adventure at Dunluce and Whiterocks gives you the chance to explore amazing hidden caves created during the Ice Age, unique rock formations and secret entrances and exits. Similarly, Freedive Northern Ireland offer experiences in which you can dive using just your breath – a unique skill that allows you to explore our wild shores while experiencing inner calm.
View all scuba and diving instructors here
Coasteering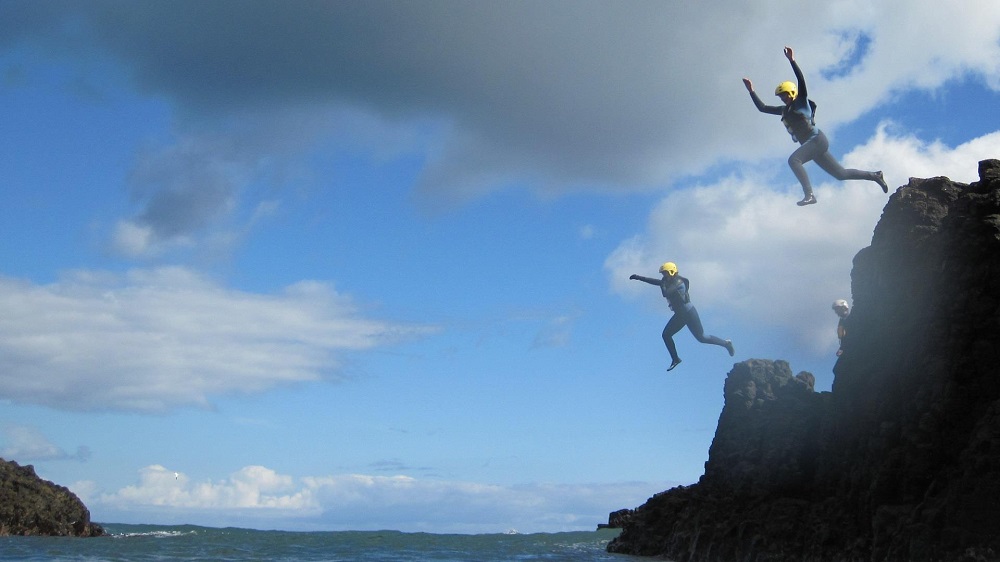 This one's for the truly brave. If you're not yet familiar with Coasteering, this activity provides the chance to swim in the wild ocean and jump in to the water from coastal cliffs, all under the safe guidance of an expert instructor. Will you dare to take the plunge?
View coasteering instructors here
Which of these experiences would you most like to try? Let us know on social media!
Explore even more of the fantastic water activities and experiences in the Causeway Coast and Glens