St. Patrick's Day is a beloved holiday celebrated all around the world to commemorate the patron saint of Ireland. The festivities usually include parades, live music, plenty of dancing and, of course, lots of green!
If you're looking for a unique and memorable way to celebrate St. Patrick's Day this year, look no further than the Causeway Coast and Glens in Northern Ireland. This picturesque region is home to a variety of exciting events that celebrate Irish culture and history.
Ceili, Craic and Forest Hack with Crindle Stables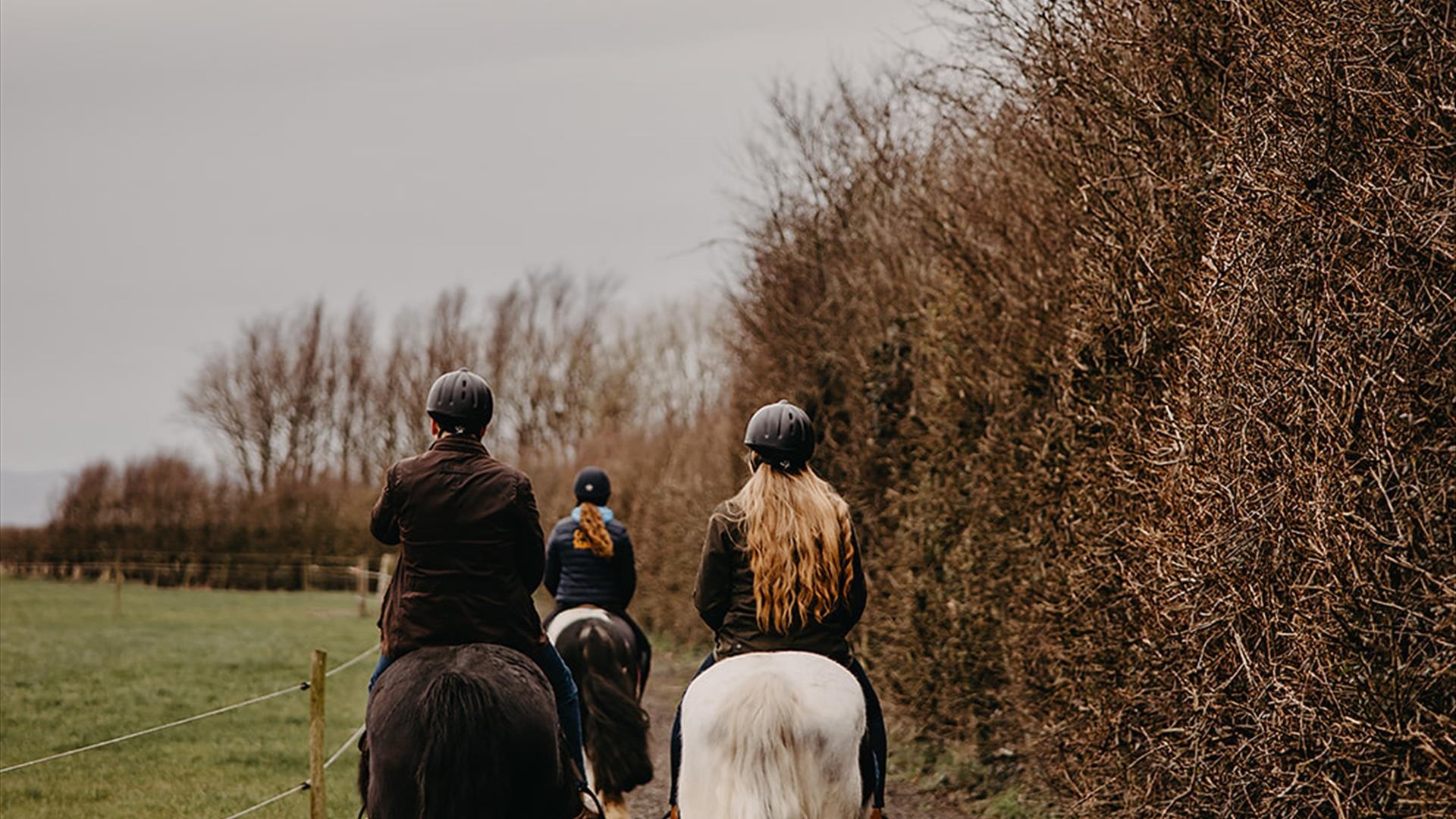 Upon arrival at Crindle Stables, guests will be warmly welcomed with a cup of tea and scones as they prepare to embark on the Ceili, Craic & Forest Hack. Participants of all riding levels are welcome to mount an Irish cob and take a leisurely ride through the scenic forest trail. Along the way, they can immerse themselves in the beauty of the Emerald Isle and learn about the surrounding countryside's history and hidden tales.
After the ride, guests will gather at the Ponderosa Bar and Restaurant for a supper of locally sourced dishes like Irish stew and shepherd's pie. As traditional Irish music plays, skilled musicians and expert Irish dancers will take the stage, performing a mix of jigs, reels, and other dances. The event promises to be a festive and entertaining celebration for all ages, with plenty of opportunities to join in on the fun.

Spirit of the Bann Tour with Causeway Coast Foodie Tours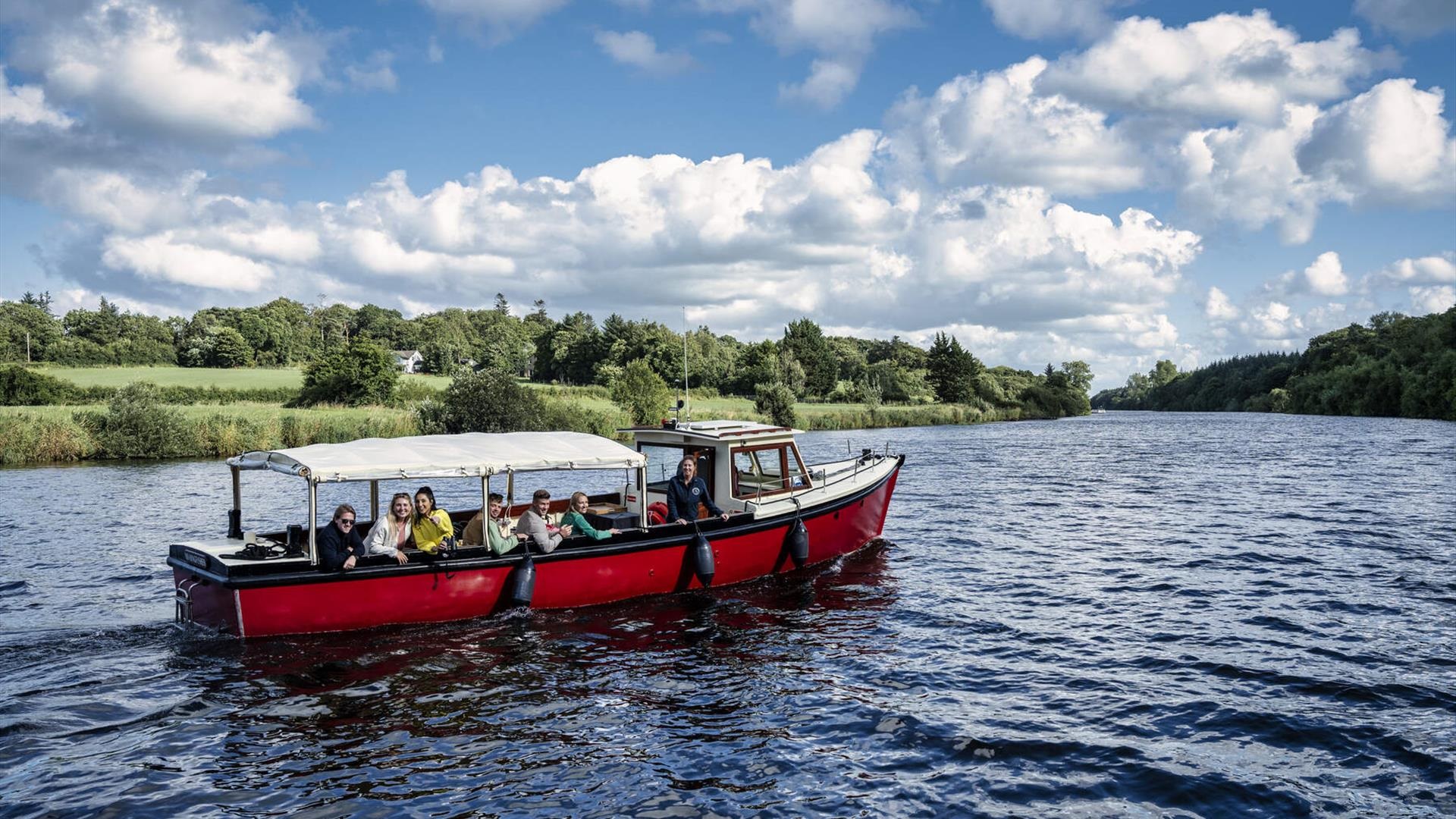 Causeway Coast Foodie Tours will host a special whiskey tasting experience, "The Spirit of the Bann," on St Patrick's Day 2023. The tour provides an opportunity to enjoy the blend of natural and man-made wonders of the Causeway Coast while slowly savoring distinctive colors and flavors of whiskey. The tour takes place on the vintage vessel, 'MV Kingfisher,' of newly established local operators, White River Charters.
The two-hour boat journey on the River Bann provides an immersive experience to enjoy nature and absorb the sights and sounds of the changing seasons. Whiskey connoisseur, Tim, will introduce a selection of whiskies produced by Bushmills Distillery, the oldest licensed whiskey distillery in the world, and a special whiskey directly associated with the local area. The whiskey tasting will be accompanied by award-winning local produce including charcuterie, cheeses, dipping oils, and homemade chutneys. The price includes four whiskey tastings, local produce tastings, a two-hour boat journey on the vintage vessel, tour commentary by professional WorldHost Food Ambassador and local maritime experienced guides, and personal meet and greet hosting throughout the tour.

Duck Dive Portstewart
Dive into St. Patrick's Day fun and support a great cause by joining The Duck Dive Portstewart, an annual charity event that has become a beloved tradition in the area. On this day, participants dress up in their craziest costumes and make a splash by jumping into the water to raise money for the Community Rescue Service.
Sponsorship forms are now available from Sheila's Sweet Shop or Villa in Portstewart. If you're feeling spontaneous, you can also register on the day at The Crescent in Portstewart. Don't miss out on the chance to show off your finest fancy dress and make a difference in the community. Get ready to dive in and make a big splash!

St Patrick's Day SUP Experience with Active Adventures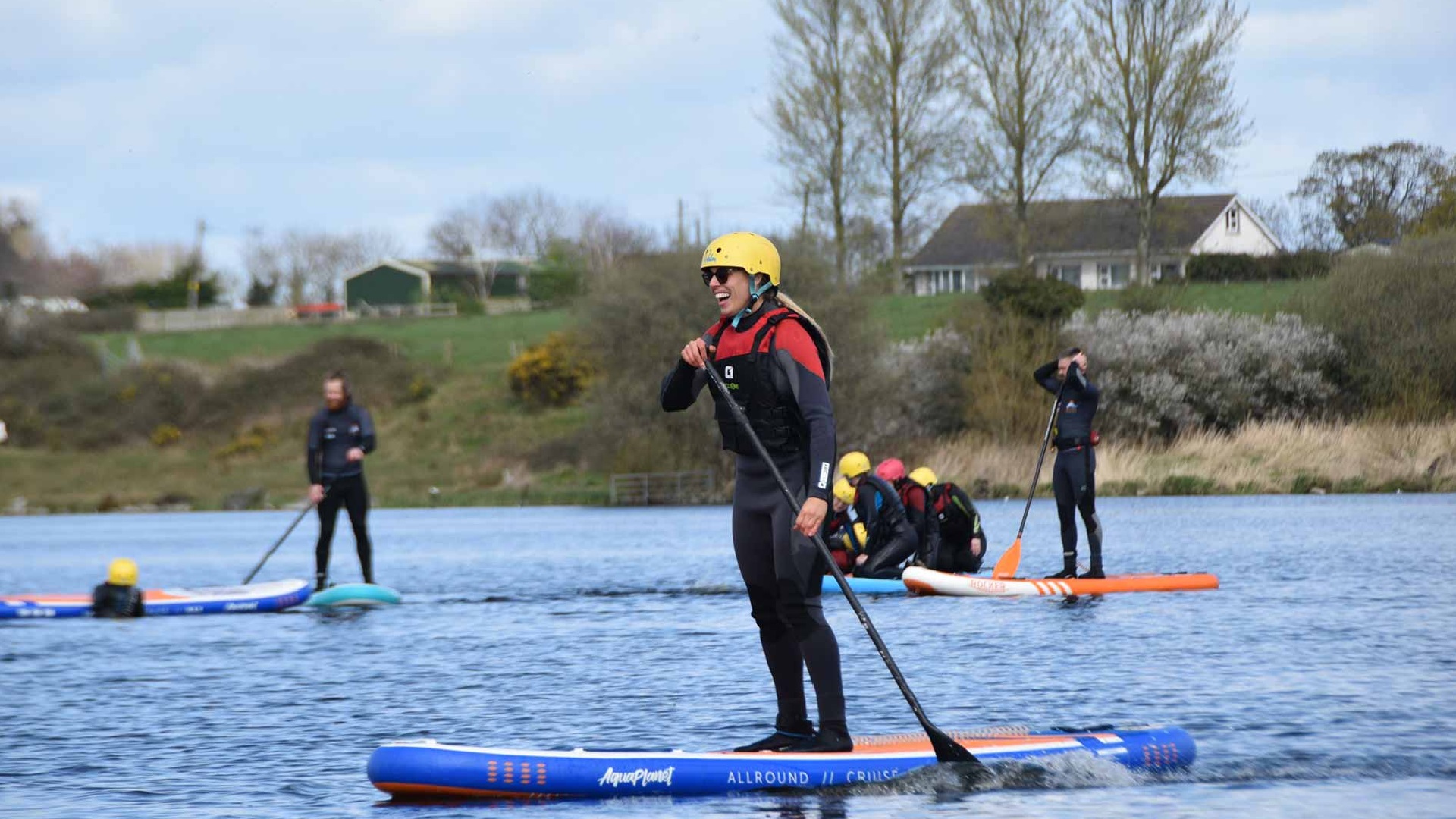 This Paddy's Day, put on your favourite green attire and join Active Adventures for an immersive SUP Experience in Ballintoy! Stand up paddleboarding or 'SUP'ing is a great way to explore the ocean and surrounding areas with a completely different perspective to swimming or kayaking. Take in the scenery and have a relaxing float in calm waters, or test your skill amongst the waves and stunning geology on the most versatile, rewarding and addictive craft around. All equipment & attire included, beginners welcome. Please note this event is for ages 12 plus.

Join in on local celebrations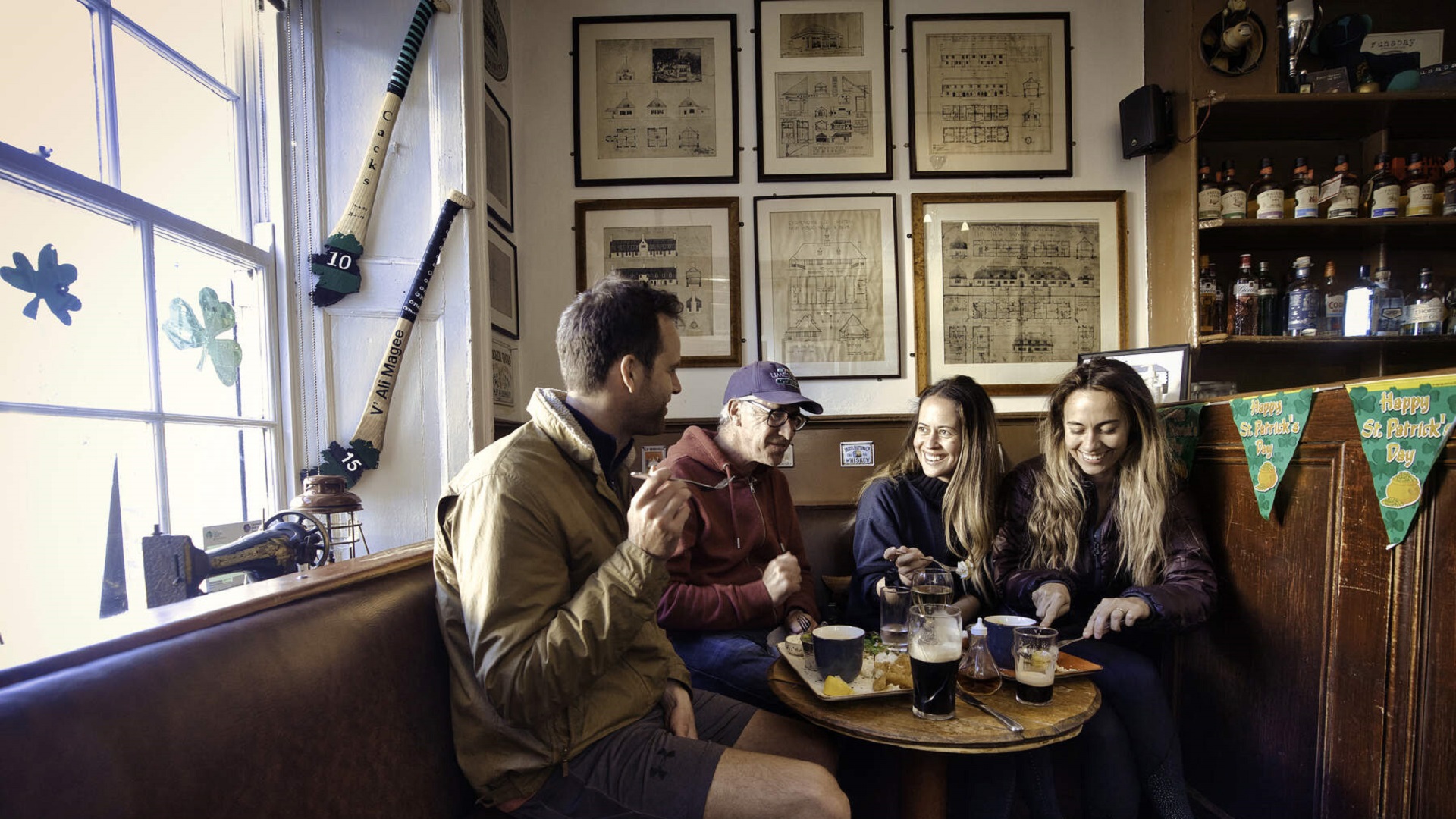 If you're planning to celebrate St Patrick's Day in Northern Ireland this year, you'll find a host of traditional Irish bars that offer an authentic experience like no other across the Causeway Coast and Glens. From live music and dancing to delicious food and drinks, these bars have it all! Whether you're a seasoned traveller or a first-time visitor, celebrating St. Patrick's Day in the Causeway Coast and Glens will be an unforgettable experience that you'll cherish for years to come. So, raise your pint of Guinness and join in the festivities in one of the most beautiful parts of Ireland.

Explore our green spaces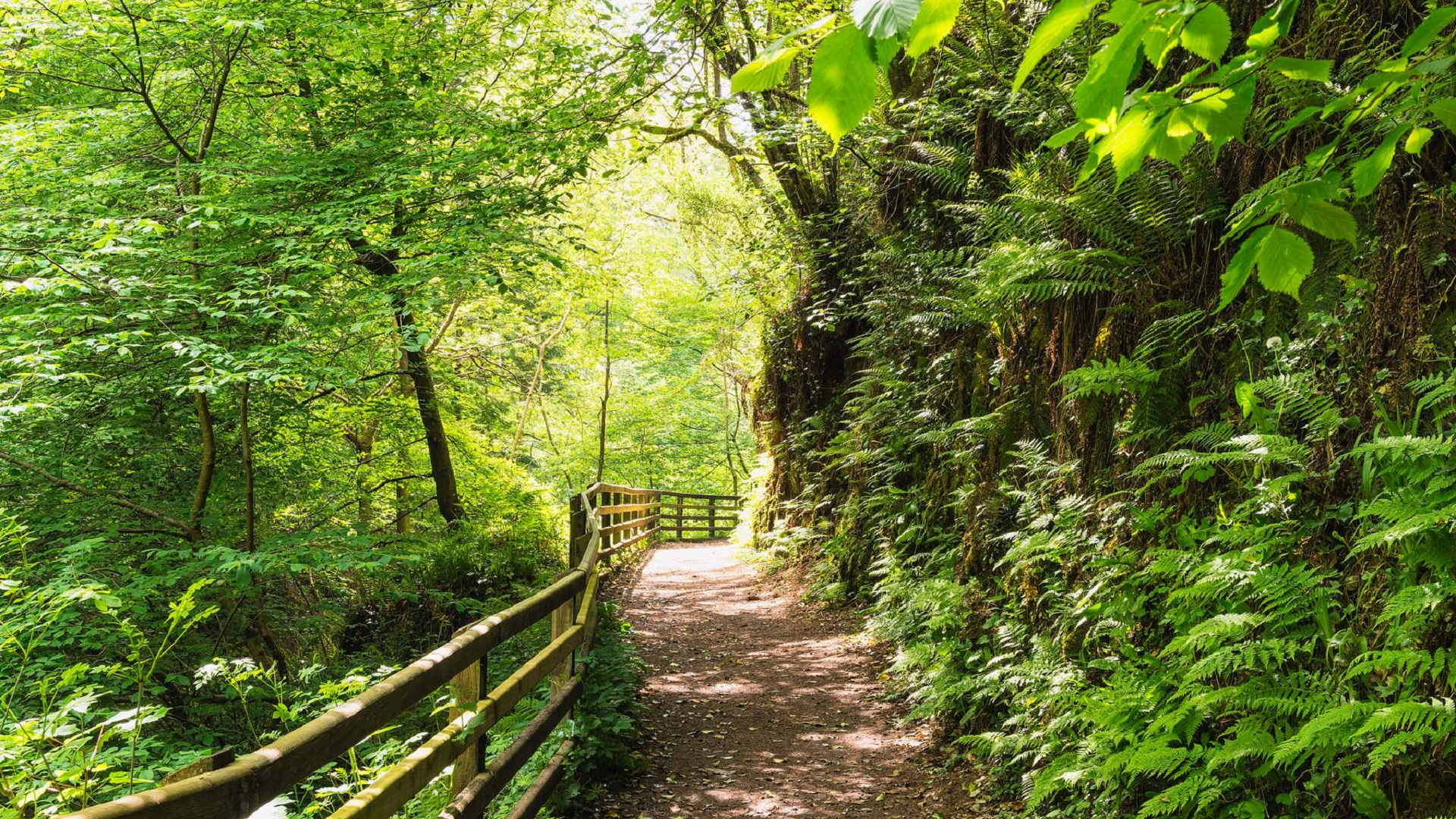 Double the dose of green in your life by exploring our incredible natural beauty spots in the Causeway Coast and Glens. With its lush forests, stunning gardens, and scenic walking trails, there is no shortage of breath-taking scenery to discover. For those looking for a peaceful retreat, there are many country parks and nature reserves where you can relax and take in the tranquillity of the surroundings. Or, if you're looking for something a little more adventurous, there are plenty of hiking trails that will take you through rugged landscapes and offer stunning views of the coast.

Find St. Patrick's Well in Portstewart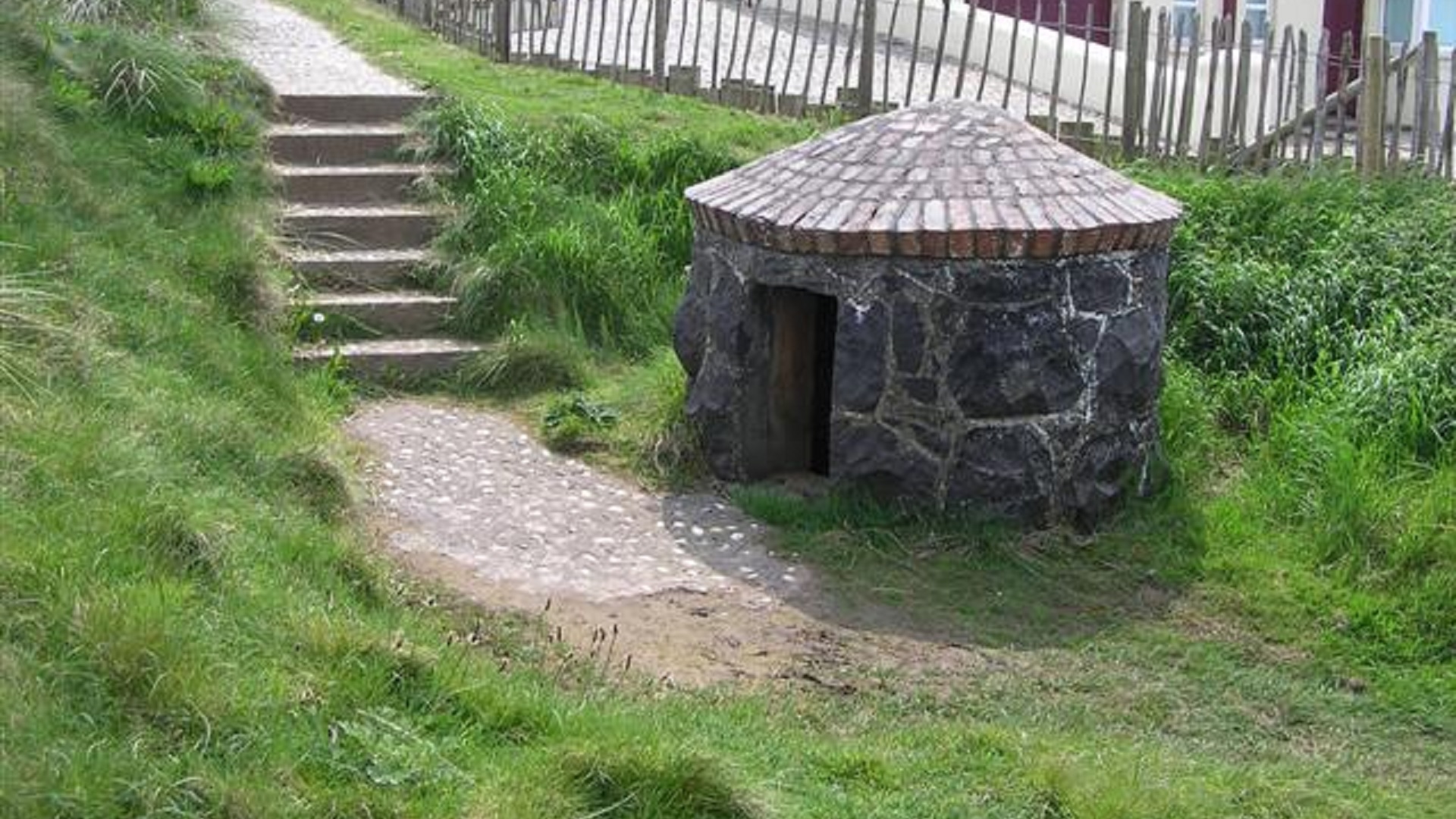 Tubberpatrick (or St. Patrick's Well) is a historic site located in the coastal town of Portstewart in Northern Ireland. According local legend, St. Patrick himself visited the well and blessed it, imbuing it with healing powers. The well is located on a scenic cliff walk that offers stunning views of the coastline, making it a popular spot for hikers and nature enthusiasts.
This stunning region is steeped in Irish history and culture, providing the perfect backdrop for an unforgettable St. Patrick's Day experience. So, why not join in the celebrations and immerse yourself in the rich traditions and customs of the Emerald Isle? Whether you're a local or a visitor, the St. Patrick's Day events in the Causeway Coast and Glens are sure to leave you with lasting memories of this special day. So, put on your green attire and get ready to embrace the festive spirit!