Spring has arrived and it's the perfect time to explore the stunning Causeway Coast and Glens region of Northern Ireland. There are plenty of exciting events taking place throughout the region this April, making it an ideal time to plan a trip and experience all the region has to offer.
From bustling markets and exciting outdoor activities, to plenty of Easter family fun and the annual Ballymoney Spring Fair, you'll find an event that offers a perfect day out during your travels.
Here's what's on this April:
Easter events and activities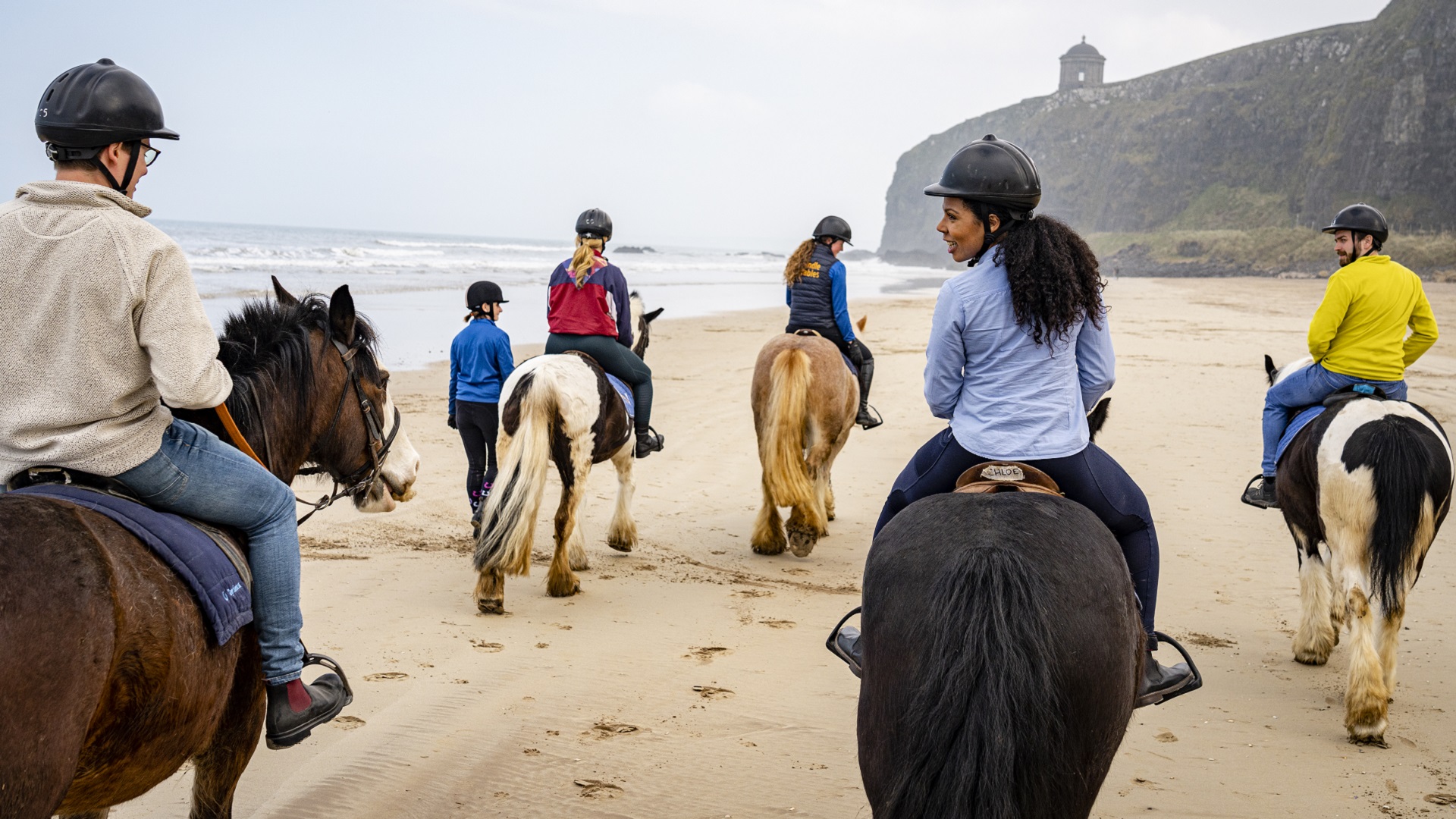 Easter at Crindle Stables, Limavady - 6th-15th April
Crindle Stables is offering a range of Easter events, where you'll get to spend time with a cute new equestrian friend. Their Easter line-up includes a 2.5-hour Beach Ride suitable for all levels on April 11th, a Countryside Trek with stunning views of Binevenagh Mountain on April 8th, 12th, and 15th, a Day at the Stables for pony care and riding skills on April 6th and 13th, and an Adventure Ride with horseback games and a mini pony/horse ride on April 7th and 14th. Don't miss out on these fun-filled activities for the whole family!

Easter at Broughgammon - 7th-9th April
There's plenty of Easter festivities happening at Broughgammon Farm, an award-winning sustainable farm, recently featured on BBC's Countryfile and B&B by the Sea. Take part in an Easter Egg Scavenger Hunt and explore the farm, including the orchard, polytunnels, and beehives. Don't forget to keep an eye out for the Easter Bunny! The converted barn will host eco-friendly crafts suitable for all ages, while the farm's barn is the perfect place to meet the baby chicks, goats, and calves. End the day with mouth-watering treats from the farm cafe, featuring locally sourced ingredients and on-site baking. One booking slot includes one car and all occupants, and fresh produce is available for purchase in the farm shop.

Easter holidays at Carrowmena - 8th-16th April
With the striking Binevenagh Mountain as a stunning backdrop, Carrowmena Activity Centre offers an exciting day of outdoor adventures that are sure to leave lasting memories. This Easter, participants can enjoy a morning session of activities that includes scaling a 20ft climbing wall, zooming through the air on a zip line, and testing their aim with archery. These thrilling experiences are perfect for individuals of all ages, making it a great activity for families and groups. Join Carrowmena Activity Centre and get ready for a day filled with action, adventure, and adrenaline!

Ballymoney Spring Fair - 21st – 22nd April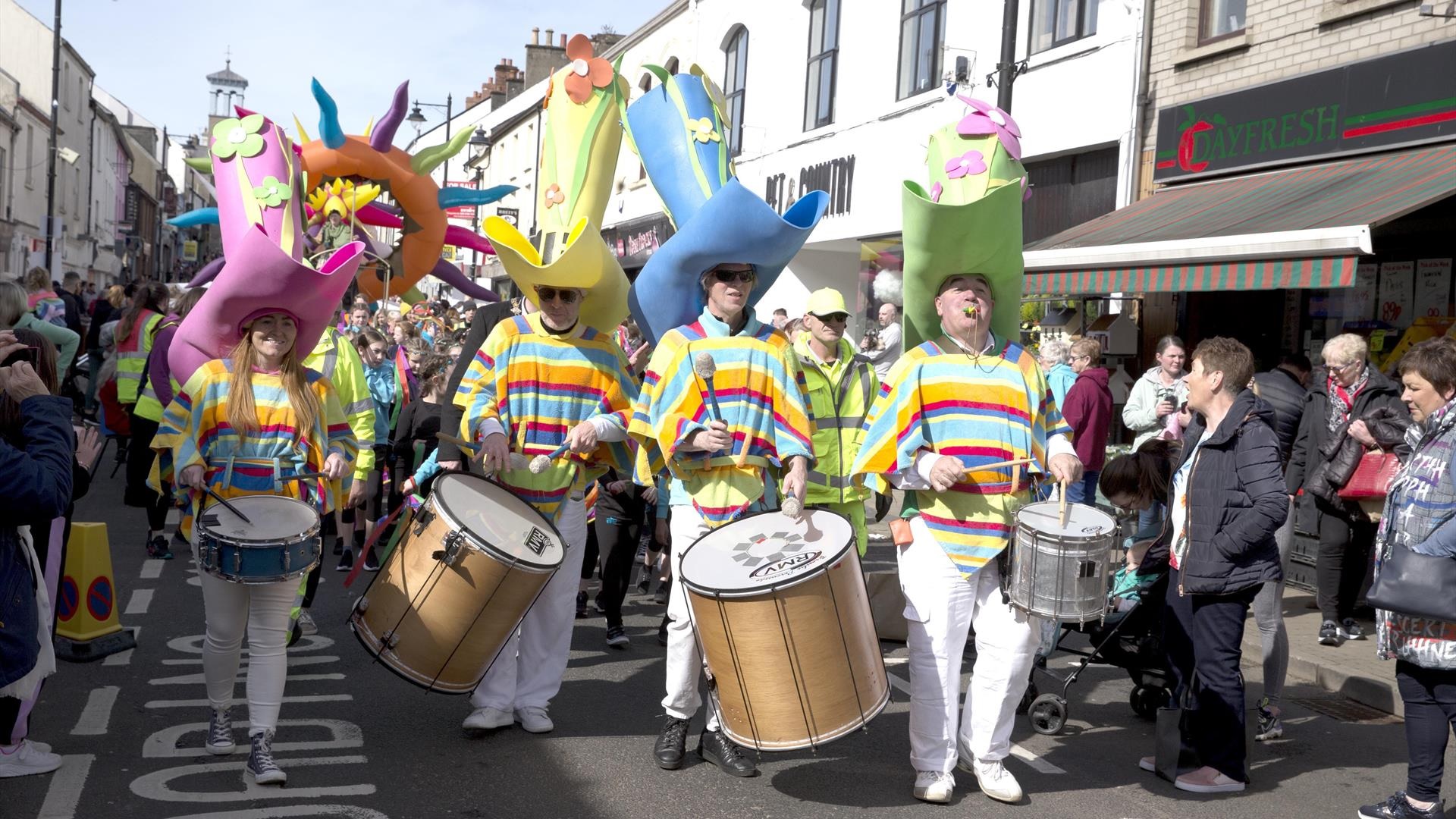 Get ready for the return of the Ballymoney Spring Fair, taking place on the 21st and 22nd of April. This exciting event promises to offer free family-friendly fun and vibrant carnival colors in the heart of the town. Accompanied by plenty of live music, there will be an abundance of games and activities for all ages, a petting farm, vintage cars, and a chance to browse and shop the local produce and handcrafted items at the Naturally North Coast and Glens Artisan Market.

Markets
Causeway Speciality Market - 8th & 22nd April
The Causeway Speciality Market is a lively and diverse outdoor market that takes place monthly in the heart of Coleraine's town centre. With handmade jewellery, textile crafts, ceramics, pottery, photography, candles, and soaps, the market offers a fantastic selection of quality crafts. Additionally, the market features an array of food stalls with award-winning artisan products, including meats, fish, smoked salmon, oils, relishes, cheese, jams, chutneys, teas, coffees, artisan breads, sweet treats and local vegetables, all created by the stallholders themselves. It's an ideal place to shop locally and support small businesses while enjoying the town's lively atmosphere.

Ballycastle Seafront Artisan Market - 10th April
The Ballycastle Seafront Artisan Market, operated by Naturally North Coast and Glens, showcases everything we love about our local food, culture, and traditions. Meet Northern Ireland's producers and creative small businesses while browsing high-quality handcrafted and artistic items, as well as plenty of tasty local produce Stallholders are local artisans and producers who are passionate about their craft. The market is a perfect stop on a day out along the Causeway Coast, with proximity to Ballycastle Beach and local shops and restaurants. Admission is free, and dogs on a lead are welcome.

Roe Valley Speciality Market - 15th April
There's even more fresh local produce, unique handcrafted items, and fine art to be found at the Roe Valley Speciality Market in Limavady's Drumceatt Square, located beside the Roe Valley Arts and Cultural Centre. This small but friendly outdoor market offers a range of specialty foods, arts, and crafts. Meet the passionate artisans and browse their locally produced goods at your leisure.

Foodie experiences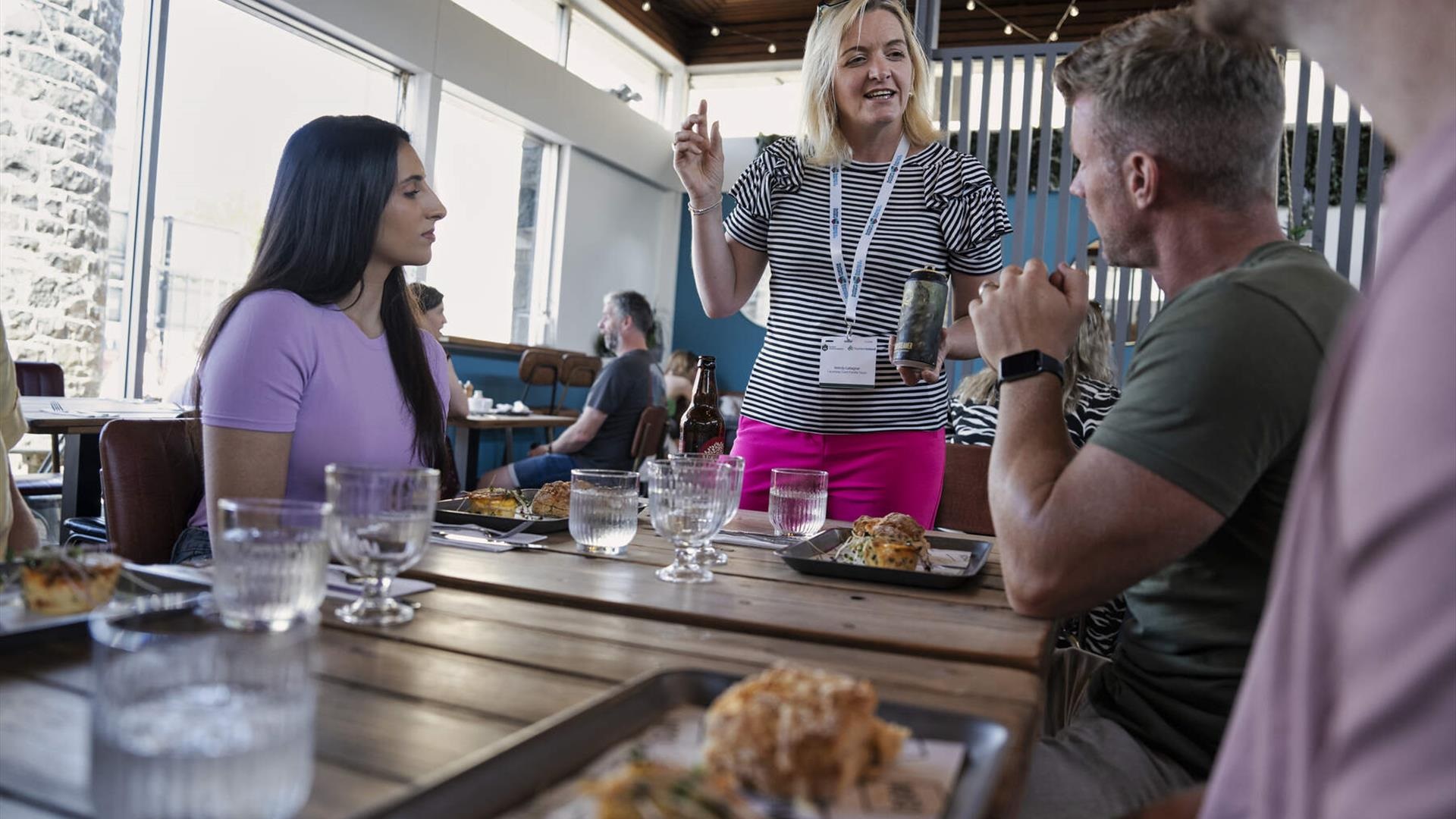 Coast and Country – 8th April
Indulge in the exceptional food culture of the Causeway Coast with a six-hour tour with Causeway Coast Foodie Tours that will take you on a culinary journey through the heritage and culture of the region. Wendy, your guide, will invite you to relax and savor the unique flavors that make the area famous. You'll travel by a luxurious small coach to five planned stops, where you'll sample locally sourced artisan foods that have won many international awards.

The Spirit of the Bann – 12th April
Causeway Coast Foodie Tours' 'Spirit of the Bann' whiskey tasting experience is a unique opportunity to enjoy a selection of whiskies, while cruising down the River Bann on the vintage vessel 'MV Kingfisher' with White River Charters. The whiskies are accompanied by award-winning local produce, and your expert guides will provide tasting notes for each selection. It's a perfect way to celebrate the food and drink heritage of the Causeway Coast.

Rathlin Forage – various dates throughout April
Discover the ancient art of foraging and learn about the natural produce that grows along the rocky shoreline of Rathlin Island with Nine Glens Adventures' 'Rathlin Forage' experience. Led by guide Ksenia, who has been collecting and cooking with the island's natural produce for 17 years, this 1.5-hour foraging walk will teach you how to identify different types of edible seaweeds found in Rathlin's shoreline and rockpools. You'll identify the creatures that dwell within the rockpools, learn about conservation efforts in the area, and the importance of leaving no trace. Plus, Ksenia will share the nutritional value and benefits of cooking with seaweed.

Farm to Fork Supper Club – 29th April
Indulge in a culinary experience like no other at the Farm to Fork Supper Club hosted by Broughgammon Farm in Ballycastle. On a beautiful April evening, guests can relish in the taste of artisan produce from the farm and enjoy a warm and welcoming atmosphere with like-minded food enthusiasts. Guests are encouraged to bring their own beverages to complement the meal and enhance the conviviality of the evening.

Creative sessions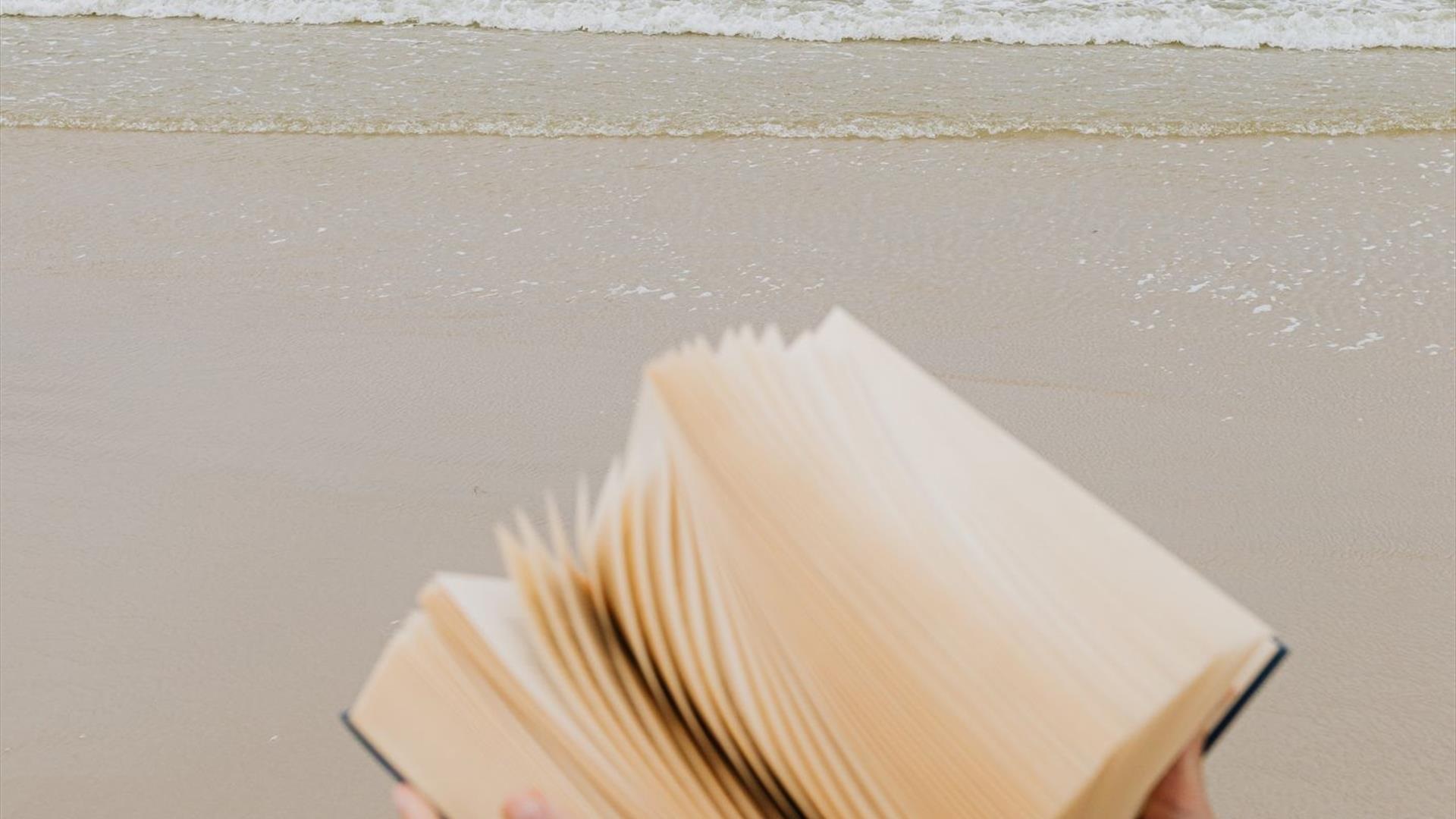 ArtBeat Initiative presents: Downhill Forest Walk: The Sap is Rising – 21st April
Join Deborah Mullan of Tree and Tide for a mindful walk and sketch session in beautiful Downhill Forest, where you'll welcome the new growth of spring. Deborah, a trained Physiotherapist and Accredited Psychotherapist, understands how our bodies and minds need help and guidance at times to feel relief, at ease and more in control. This gentle exploration of the forest will connect you to nature and to your inner self, perfect for those in need of some time out to feel soothed and restored. You don't need any artistic talent to participate in the casual sketching as part of the experience, just a willingness to give it a go. Who knows? You might discover a skill for sketching that you didn't know you had!

Cottage Core at Hezlett house – 22nd April
Explore 17th-century rural life and learn to develop your own cottage garden with Hezlett House's 3-hour workshop. Join Una Quinn on a tour of the gardens and learn gardening tips unique to the Northern Ireland climate. Plus, you'll get to make and take home a sweet pea climber to watch bloom over the summer. A tour of Hezlett House is also included in the ticket price.

Finding Ourselves - Creative Writing and the Sea - Benone Strand – 29th April
For centuries, the ocean has captivated and stimulated writers, inspiring them to express themselves through their writing. Local poet and playwright Anne McMaster invites you to join her for a series of nature-based creative writing sessions that will focus on the beauty, mystery, and inspiration of the sea, with the first session in April taking place at the stunning Benone Beach. You'll have the opportunity to engage in free-writing exercises, ocean-based prompts, and valuable discussions with fellow writers.

Live music highlights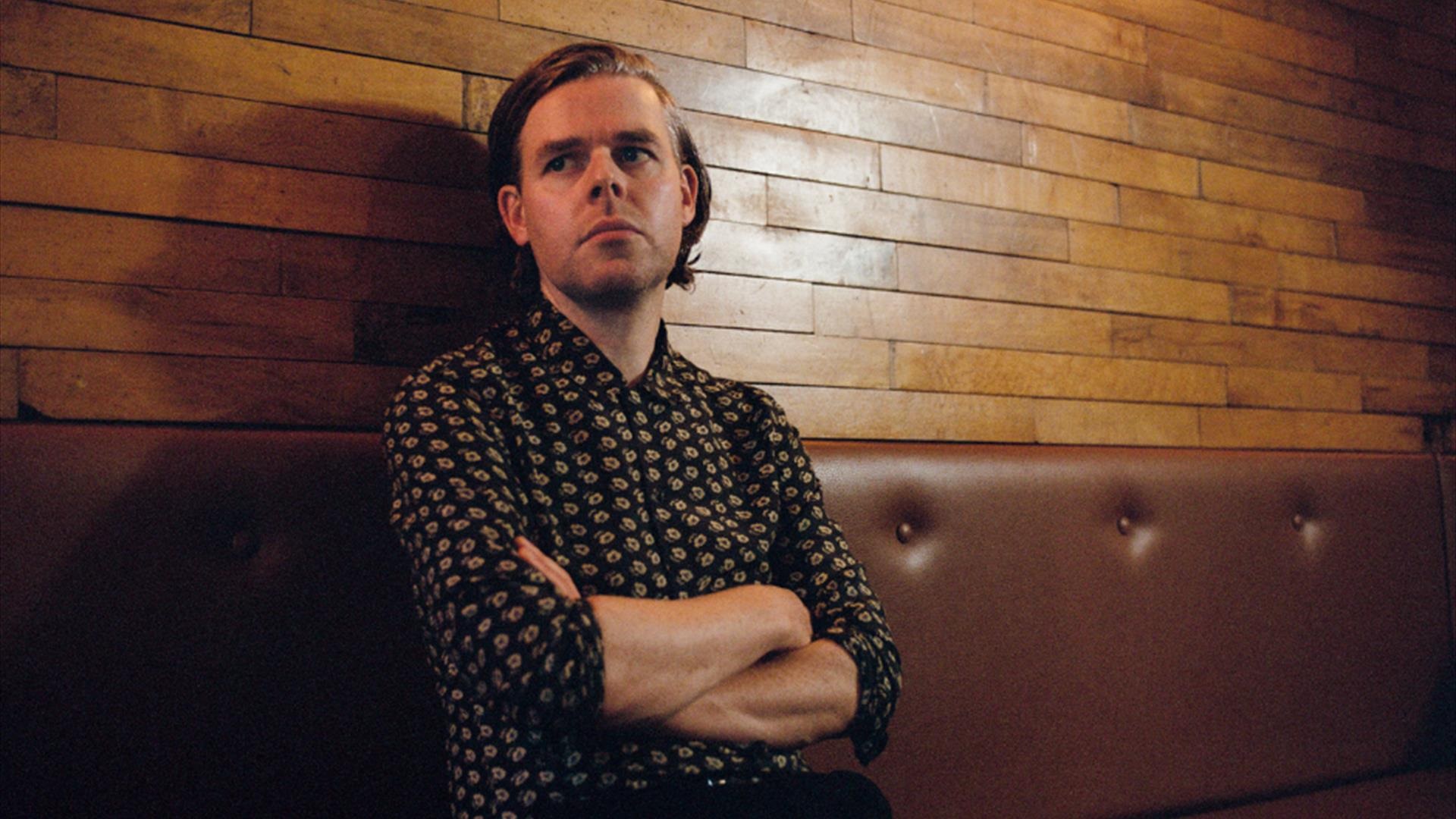 Réalta – 28th April
Réalta, an award-winning band based in Belfast, delivers a full-bodied pipe and whistle extravaganza that will take you on a journey of Irish music and song. With duelling uilleann pipes, whistles, bodhrán, guitar, bouzouki, double bass, and vocals, prepare for toe-tapping and foot-stomping, along with haunting airs and ballads. The event will feature the world premiere of a new piece inspired by Limavady, commissioned by Live Music Now, a charity that uses the transformational power of live music in education, health, care, and community settings across Northern Ireland.

Arborist – 29th April
Arborist is back at Flowerfield Arts Centre, ahead of the release of their third album "An Endless Sequence of Dead Zeros", set to release this month. The album was recorded by Mark McCambridge in Spacebomb Studios in Virginia with producer Matthew E White and Spacebomb House Band.

View all upcoming events in the Causeway Coast and Glens >>
What a line-up! Will you be attending any of these incredible events or experiences in the Causeway Coast and Glens this April?