Mother's Day is just around the corner, and it's the perfect time to show the special woman in your life just how much you appreciate her. Whether she's your mum, mother, mummy or 'mammy', or maybe even a grandma, aunt, or any other maternal figure, it's essential to make her feel loved and valued on this special day. One of the best ways to do this is by treating her to a memorable experience, gift, or a short break that she'll cherish forever.
If you're looking for inspiration, the Causeway Coast and Glens is full of perfect ideas to suit all budgets. This beautiful region of Northern Ireland is home to some of the most stunning natural landscapes in the world, making it an ideal destination for a Mother's Day getaway. From scenic drives along the coastline to relaxing spa treatments, there's no shortage of ways to make this Mother's Day one she'll never forget.
Let's explore some of the best things to do, gift ideas, and experiences in the Causeway Coast and Glens, so you can give your mum the special day she deserves:
Book an overnight stay or a short break
Booking a short break or overnight stay in the Causeway Coast and Glens for Mother's Day is an excellent way to spoil your mum and show her how much you care. With so much to see and do in the region, it's the perfect opportunity to escape from the hustle and bustle of everyday life and enjoy some quality time together. You could book a cosy bed and breakfast or a luxurious hotel, and there's plenty of options which offer stunning views of the coastline or our rich countryside, as well as easy access to some of the region's top attractions. Whether you spend your time exploring the Giant's Causeway, enjoying a scenic drive along the coast, or exploring our Areas of Outstanding Natural Beauty, your mum is sure to love the experience and feel valued on her special day.
Where to stay
Causeway Hotel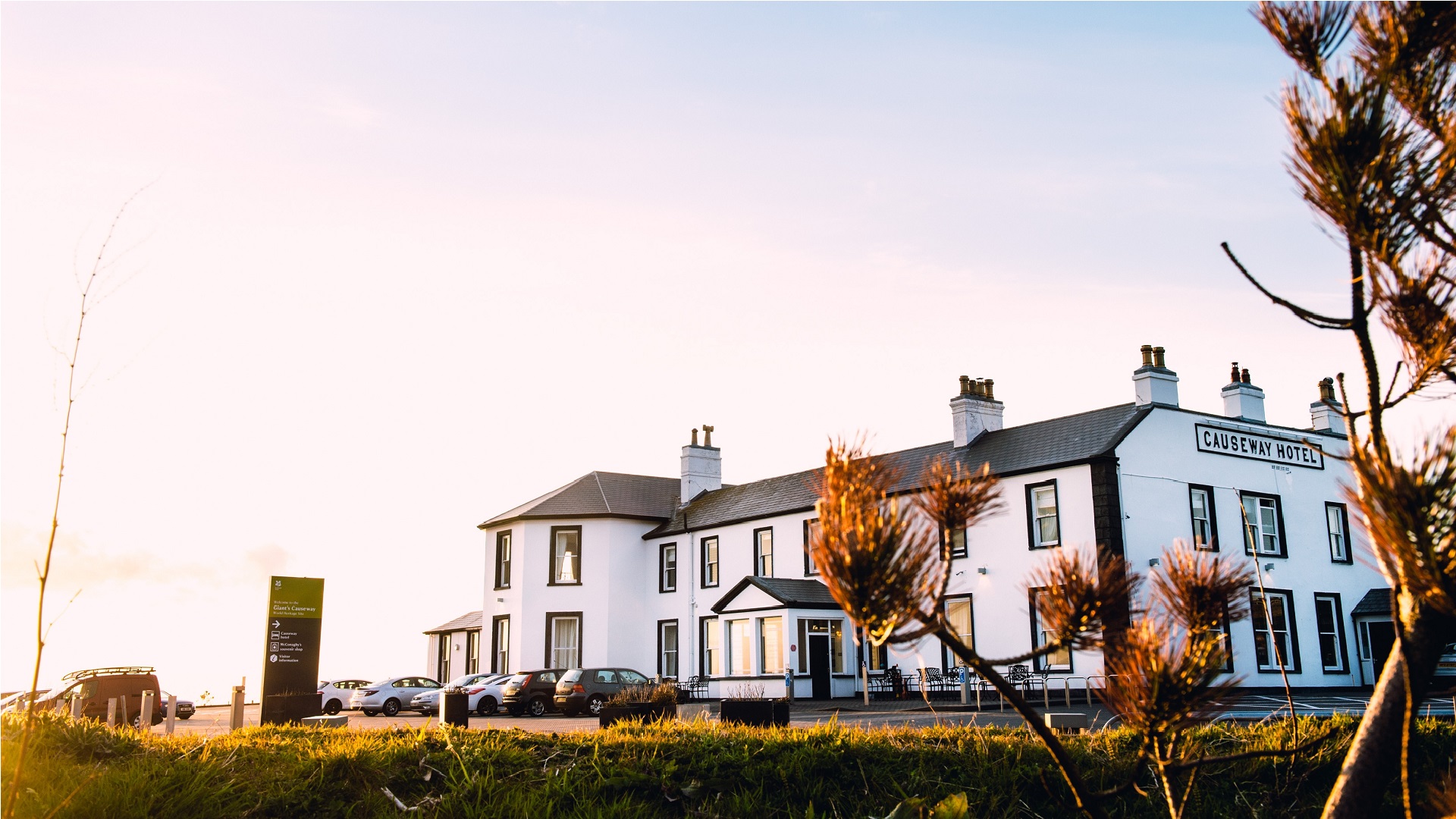 A stone's throw from the famous Giant's Causeway, the Causeway Hotel offers an overnight dinner, bed and breakfast at their home away from home. Guests can take in breathtaking views of the Atlantic Ocean while indulging in the award-winning Mother's Day dinner menu in the opulence of the historic 1836 Ballroom Restaurant annex. After dinner, guests can retire early or late to one of the spacious, vintage-inspired rooms at the Causeway Hotel, which exude character and class from every corner. After a perfect night's sleep, guests can enjoy a classic, sumptuous breakfast in Ballroom 1836 before relaxing for a while in the hotel's quaint lounge and bar area, a favourite haunt for guests from around the world.

The Salthouse Hotel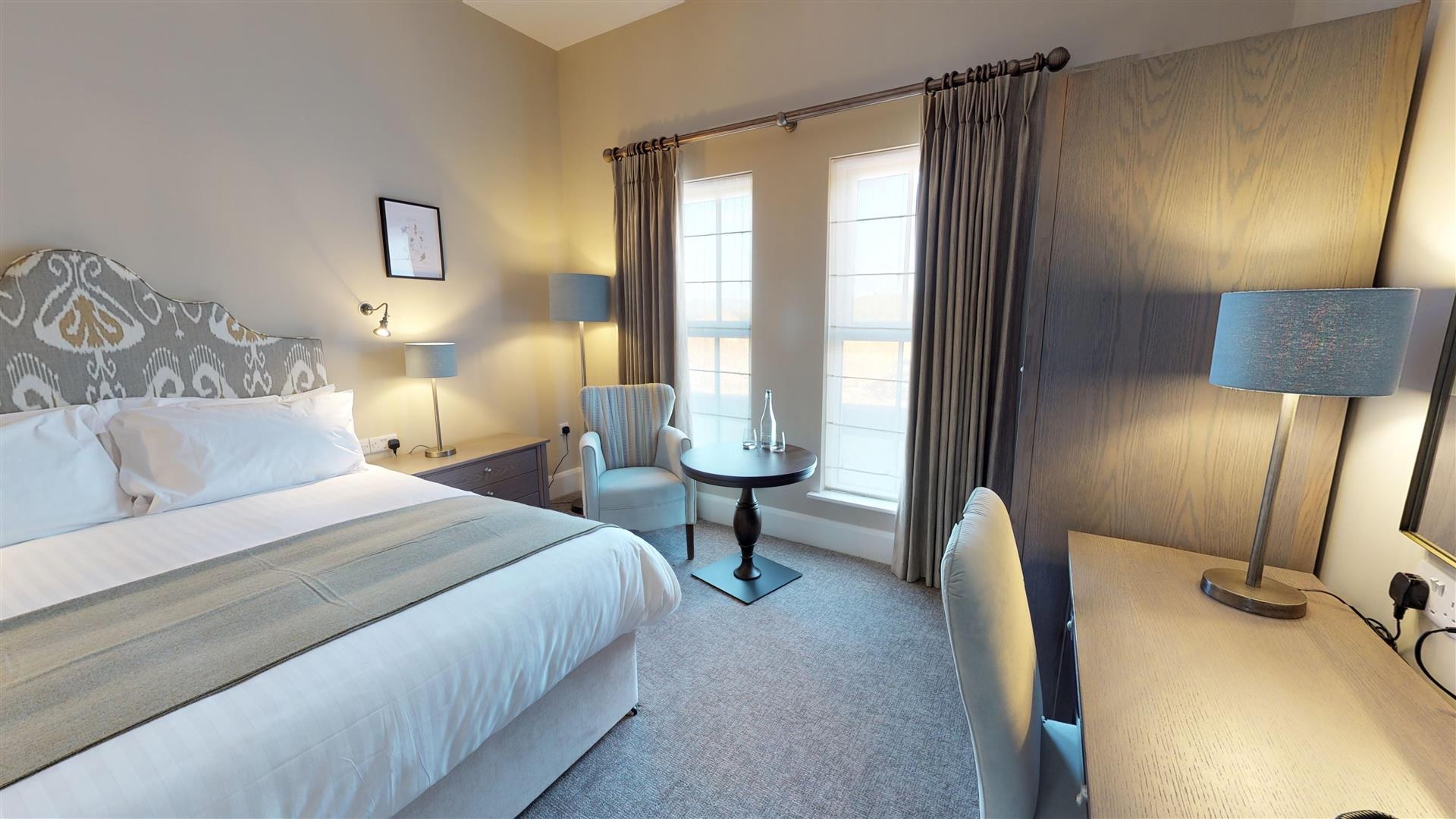 The Salthouse, a luxury eco hotel, offers ocean views, 24 stylishly appointed bedrooms, and a soothing spa. Surrounded by the natural beauty of the county Antrim countryside, the hotel enjoys breathtaking views of the coastline to Fairhead and beyond, overlooking Ballycastle. The rooms feature super comfy beds and walk-in showers, and you'll awake each morning feeling relaxed and rejuvenated. Guests can enjoy locally-sourced cuisine at the The Salthouse Bar and Restaurant, and relax in the sauna, steam room, and outdoor hot tubs at the spa. The Salthouse is a perfect place for a Mother's Day getaway to discover coastal calm and indulge in luxurious surroundings.

GolfLinks Hotel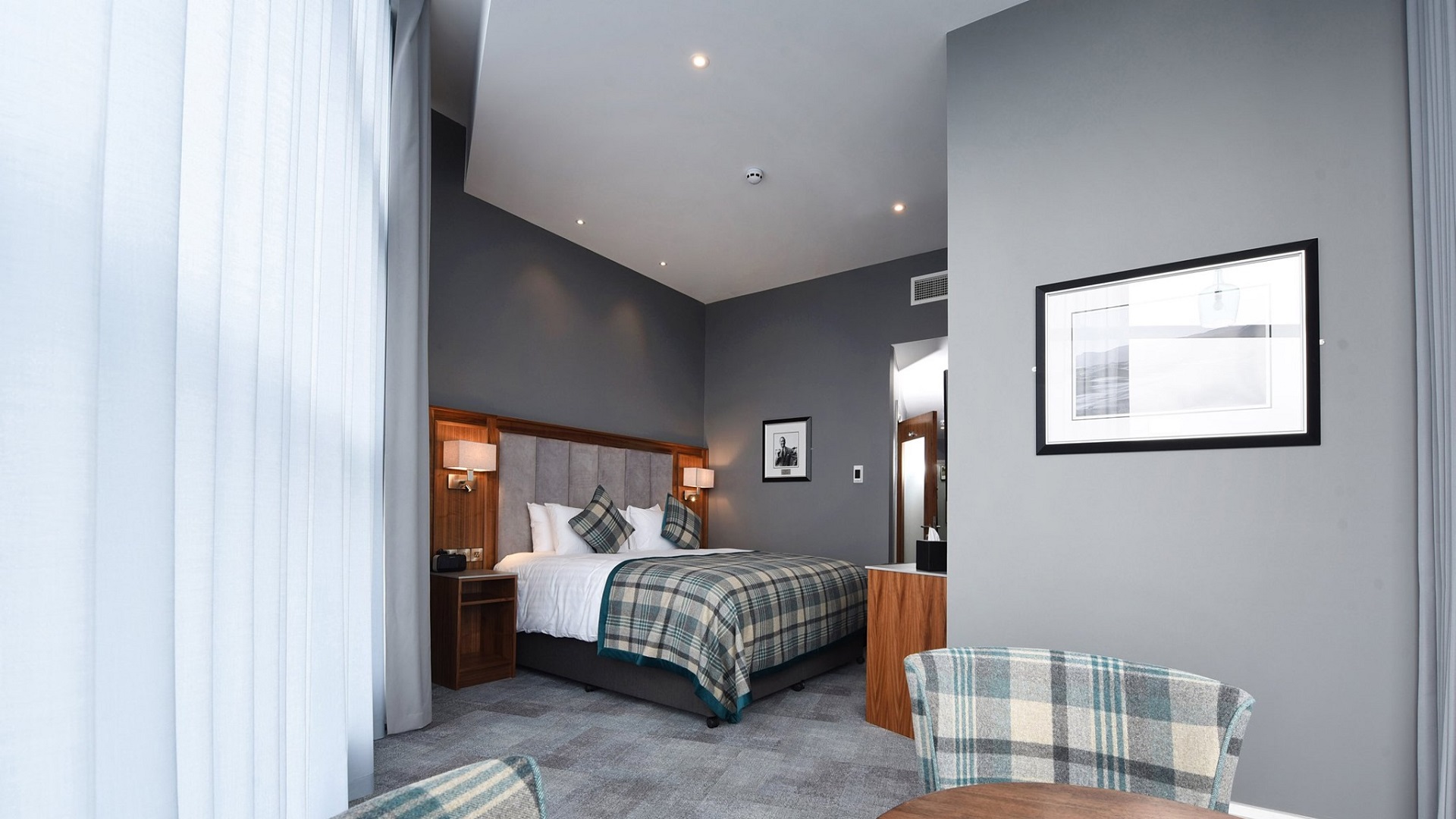 The GolfLinks Hotel offers a range of amenities to make your stay comfortable and enjoyable. With 23 stylishly designed bedrooms, guests can unwind in a relaxing and peaceful environment. The hotel features The White Pheasant Bar & Grill, serving a wide range of cuisines, including authentic wood-fired pizza oven. For a more casual atmosphere, The Deerstalker Bar is a great place to socialize and enjoy a pint. Guests can also enjoy the Kon Tiki Cocktail Bar, offering an extensive selection of drinks and cocktails. They're running a special Mother's Day offer where you can enjoy a two-night stay on Sunday and Monday, cooked breakfast on both mornings, a two-course Mother's Day lunch, and live music from 3pm to 5pm, all for just £220 based on two sharing.

Old Mount Manor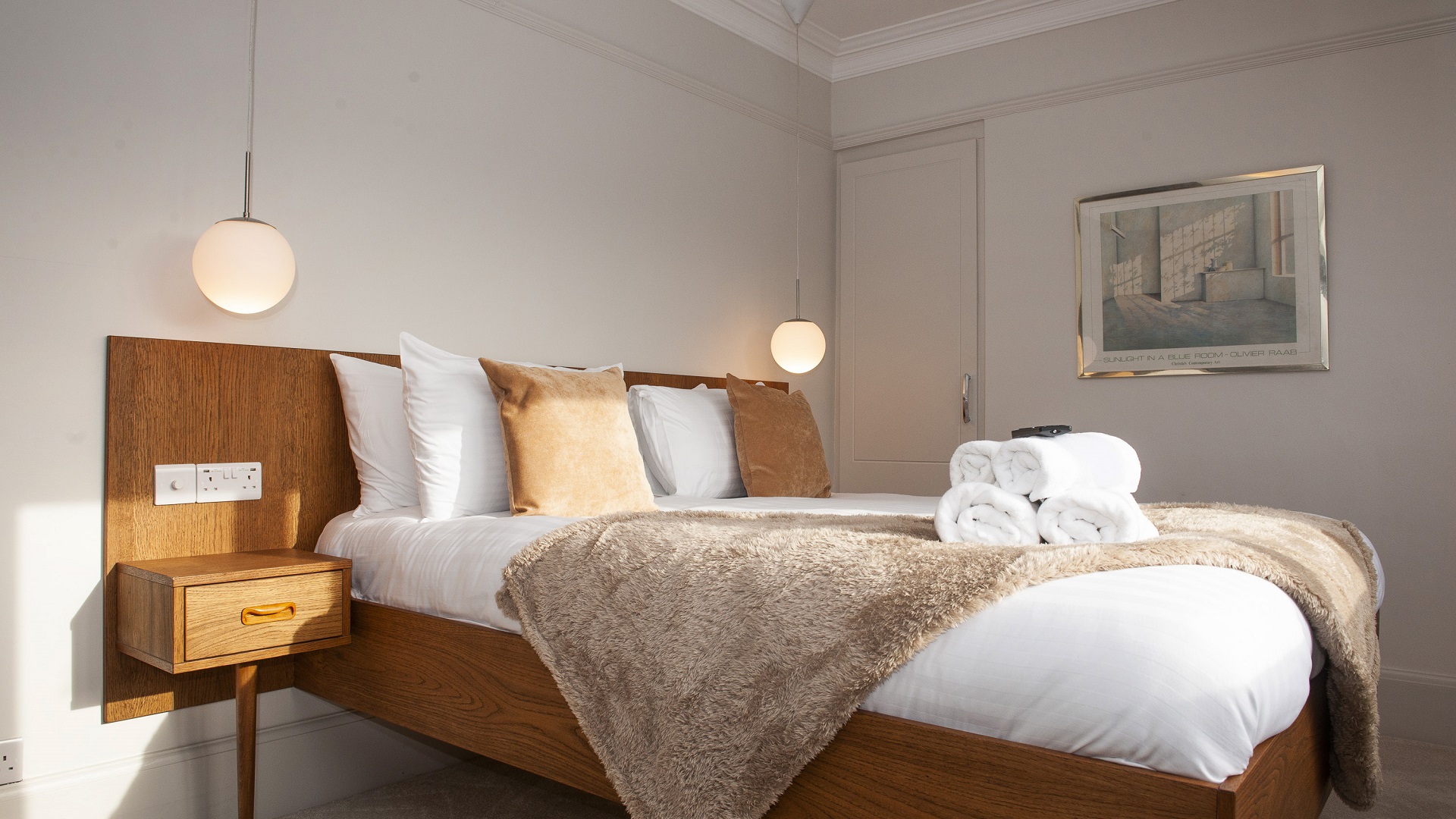 The Old Mount Manor is one of the Causeway Coast's newest places to stay. This luxurious holiday home has been beautifully restored to preserve its Art Deco era charm and offers accommodation for up to 10 people, so it's perfect if you want to have a large family get together for Mother's Day this year. With its own private entrance to Mountsandel Forest and stunning views of the River Bann, this property provides endless opportunities for exploration, both nearby and to other attractions in the Causeway Coast and Glens. Good memories guaranteed!

See all accommodation in the Causeway Coast and Glens here >>
Afternoon Tea
If you're looking to treat your mum this Mother's Day, a sumptuous afternoon tea experience in the stunning Causeway Coast and Glens area might just be the perfect idea you've been searching for. From charming tea rooms to elegant hotels, there are plenty of options to choose from. Sip on a warming cup of tea and indulge in a delicious array of cakes, scones, and sandwiches while enjoying picturesque views of the coastline or countryside. Whether you're looking for a classic afternoon tea or something with a modern twist, there's an option your mum will love.
Where to have afternoon tea
Kilmore Country House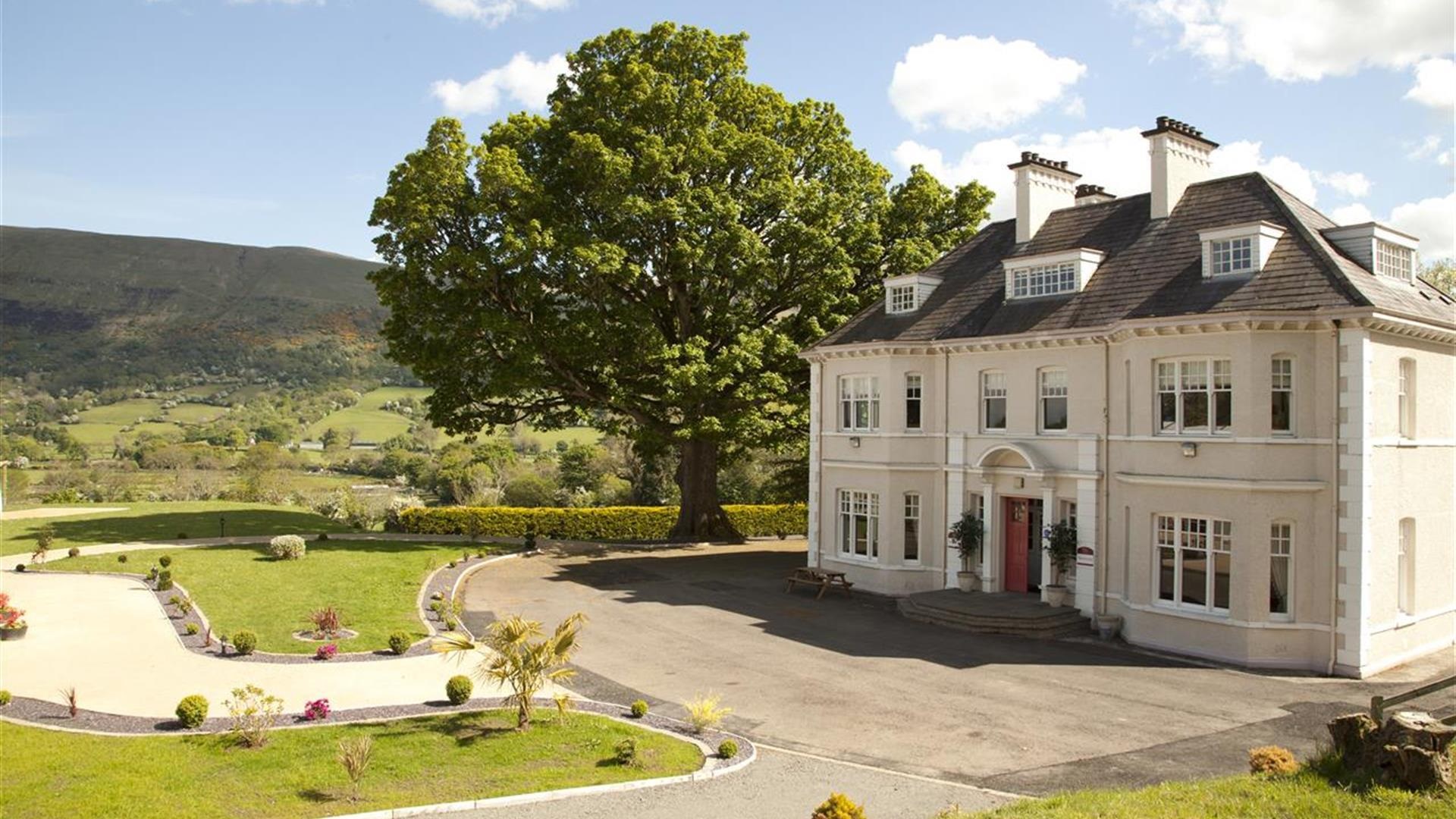 Nestled in the heart of Glenariffe lies Kilmore Country House, an exquisite Georgian Mansion overlooking the breathtaking Glenariffe Glen and Red Bay to the Mull of Kintyre. Treat your mother to a luxurious afternoon tea experience at Kilmore Country House on Saturday 18th March. The classic option starts at £25 per person, while the prosecco and cocktail option is priced at £30 per person. Indulge in delicious sandwiches, freshly baked scones and an array of delectable pastries, all while enjoying the stunning views and elegant surroundings of this historic estate.

The Orangery at Drenagh Gardens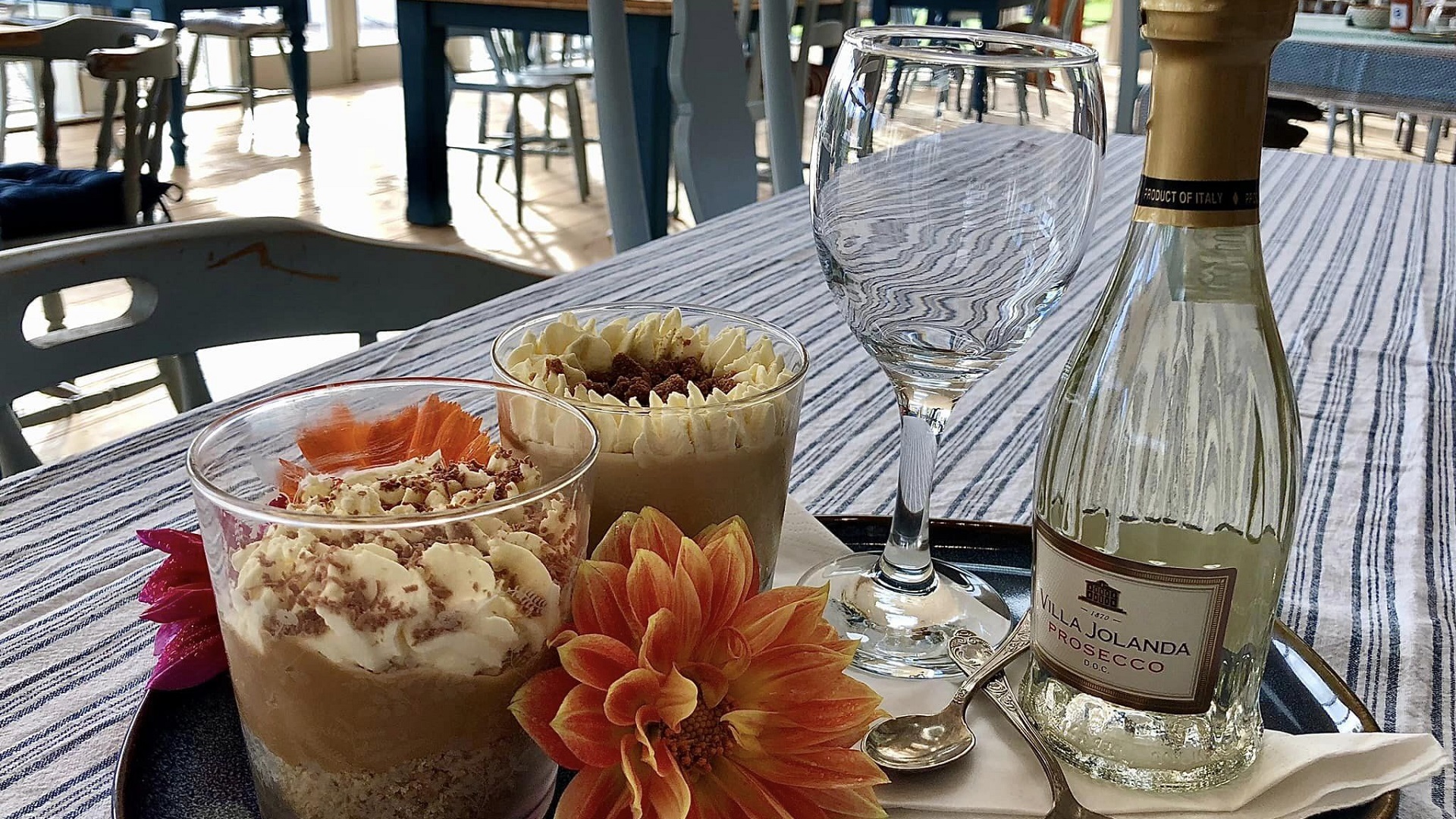 On Sunday 19th March, you can treat your mother to a delightful afternoon tea experience at The Orangery, located within the newly restored historic gardens of Drenagh Gardens in Limavady. Spread across 70 acres of stunning landscape, The Orangery offers a serene setting to indulge in scrumptious homemade scones and sweet treats accompanied by a cup of tea or a glass of Prosecco. Afterward, take a stroll through the walled garden to complete the relaxing experience, while taking in the sights and smells of beautiful flowers grown throughout.

Marine Hotel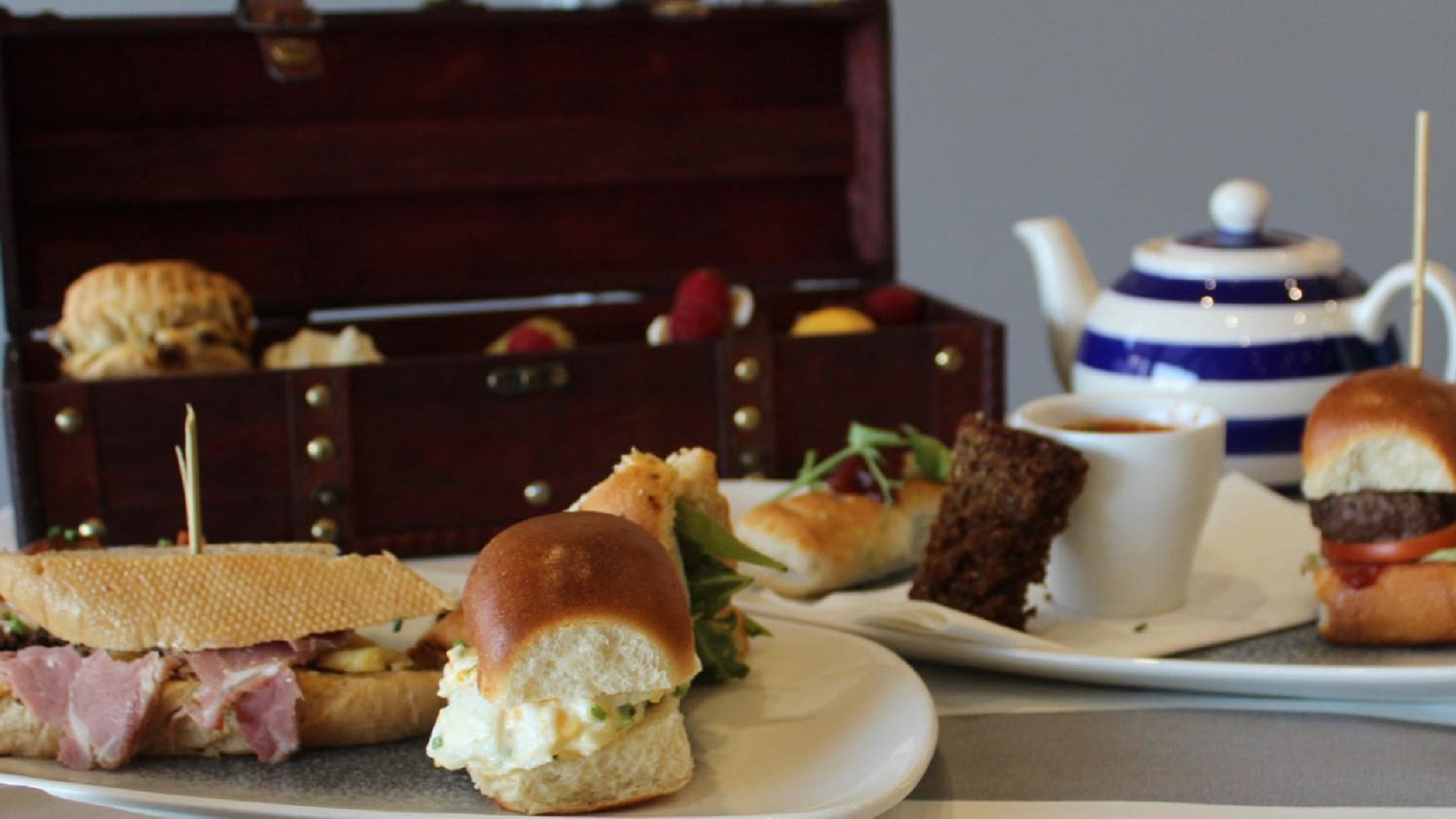 Treat your mum to a delightful Afternoon Tea by the Sea at the Marine Hotel in Ballycastle this Mother's Day. Savour a hot assiette such as a slider or sausage roll, followed by a selection of freshly prepared sandwiches, home-baked scones with jam and cream, and a delectable assortment of mini sweet treats and desserts, complemented by your choice of Twinning's Tea, all while enjoying stunning sea views in the heart of Ballycastle.

Bushmills Inn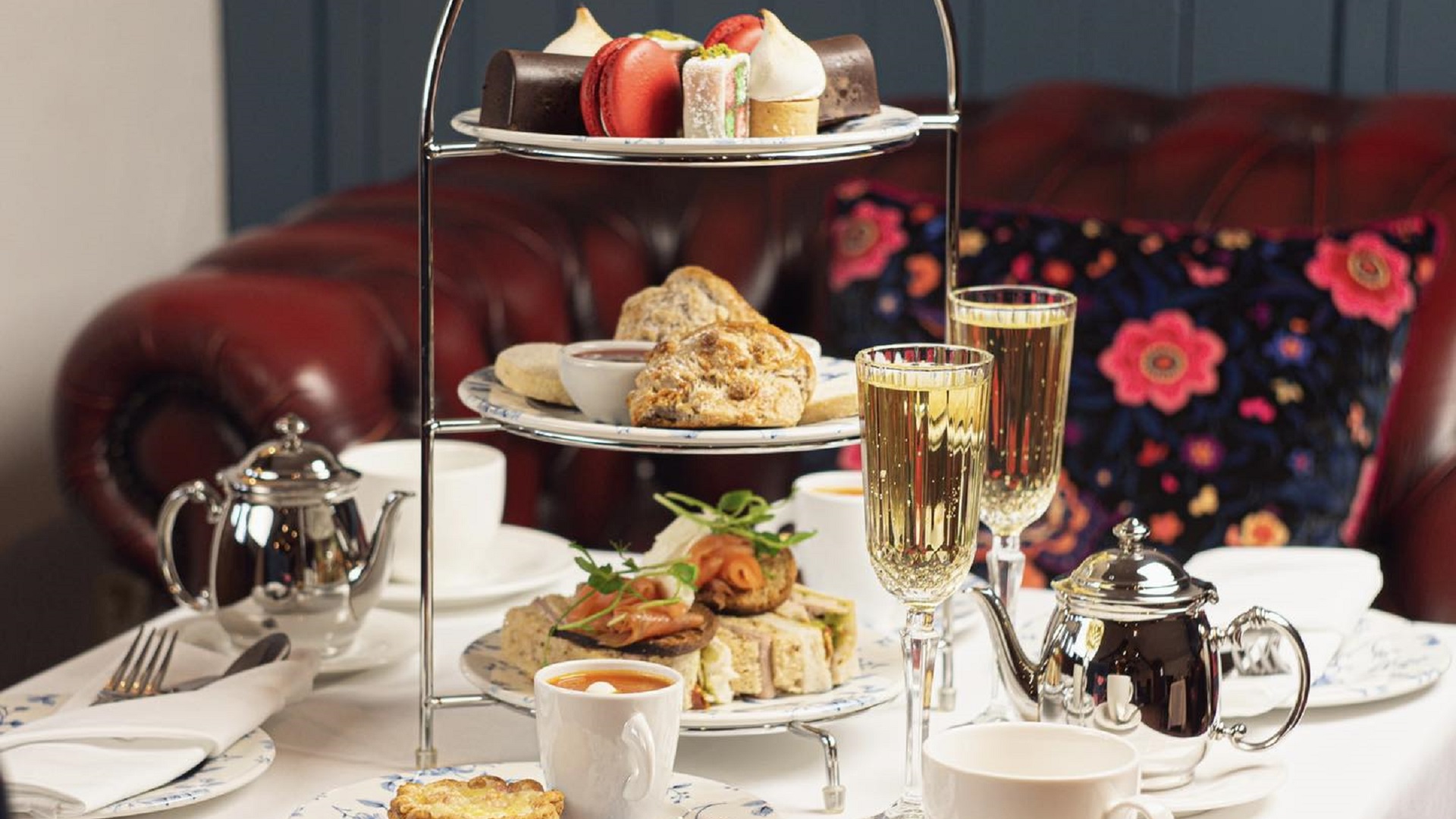 Indulge in a gourmet experience in the lead up to Mother's Day with Afternoon Tea at The Bushmills Inn, available Monday to Saturday from 12 noon to 3pm. This culinary delight is a must-try experience, offering seasonal savouries, delicate sandwiches, buttermilk scones with clotted cream and preserves, and a range of mini desserts, all accompanied by a choice of fine teas. The Bushmills Inn also offers the option to upgrade your afternoon tea with a glass of fizz or a classic cocktail to make it a truly decadent experience. The presentation is as beautiful as it is delicious, making it the perfect way to spend a relaxing afternoon in Bushmills.

Browse all food and drink experiences here >>
Experiences
There are so many things to do in this stunning part of Northern Ireland, and booking a voucher for one of the many available activities and experiences on offer is a great way to show your appreciation. Take a food tour and indulge in delicious local delicacies, explore the beautiful countryside with a walking tour, find inner peace with a meditation day or relax on a scenic boat trip. The possibilities are endless, and the memories you create with your mom will be cherished forever. Give your mom the gift of experience this Mother's Day and create unforgettable memories together.
Experience ideas
WildBay Retreats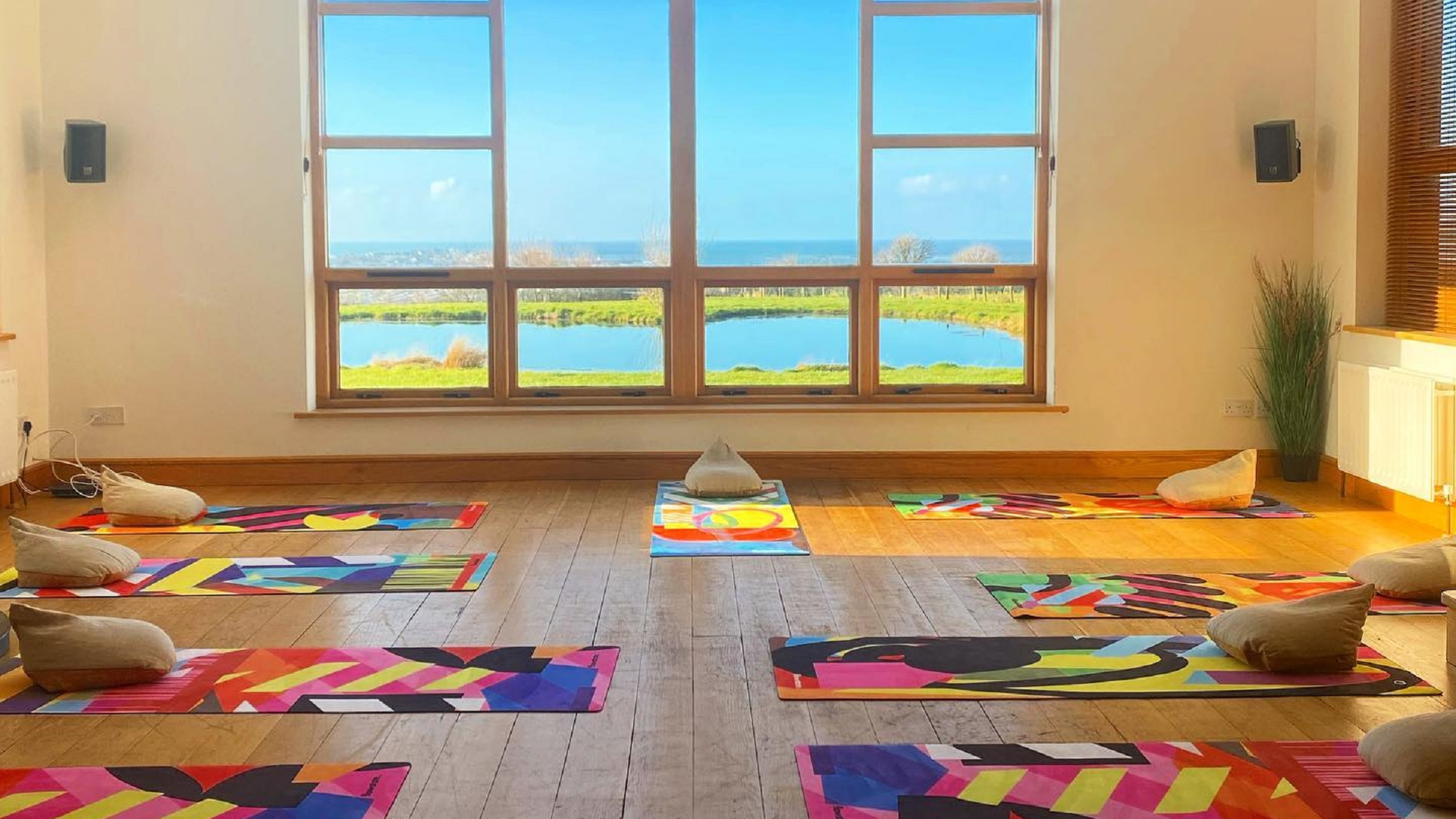 WildBay Retreats invites guests to experience a restorative wellness retreat in the stunning coastline of the Causeway Coast in Northern Ireland. The luxurious Cloughorr Estate provides the perfect backdrop for the three-day retreat, offering ocean views of the North Antrim coastline, cosy wood burning fires, and a rehabilitative dipping lake. The retreat aims to revitalize, relax, and inspire guests, bringing clarity and balance back into their lives. With a focus on wholesome and supportive environments, your expert meditation facilitator, Daniel McKee, offers guests the opportunity to fully reconnect with themselves. For those who cannot attend the retreat, there are still other options available such as days out and other retreats offered throughout the year by WildBay Retreats.

Coast and Country Foodie Tour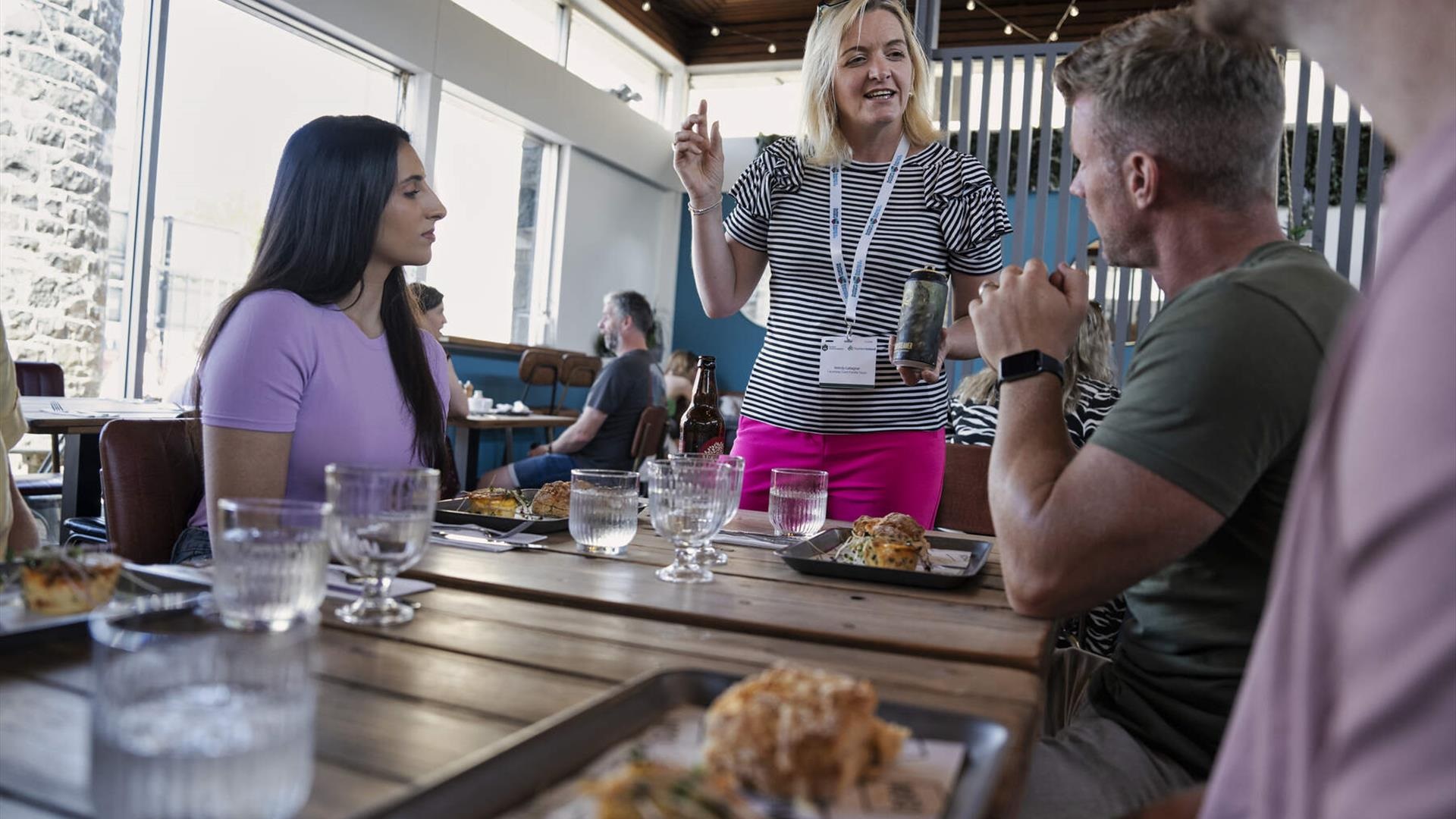 Treat your mother to an unforgettable foodie experience on the stunning Causeway Coast with Causeway Coast Foodie Tours' 'Coast and Country' excursion. This six-hour tour takes you on a journey through the rich culinary culture of the region, with stops at five carefully selected locations where you will taste locally produced artisan foods and beverages. The tour includes visits to an artisan market, a farm, and the world-famous Old Bushmills Whiskey Distillery. At each stop, you will meet the makers and learn about their passion for producing high-quality products. Wendy, your guide, will ensure you have a relaxing and enjoyable experience, with plenty of opportunities to engage, taste, and savour the stunning food and drink of the area. Make sure to book in advance to secure your spot on this must-do foodie adventure.

Mussenden Unwind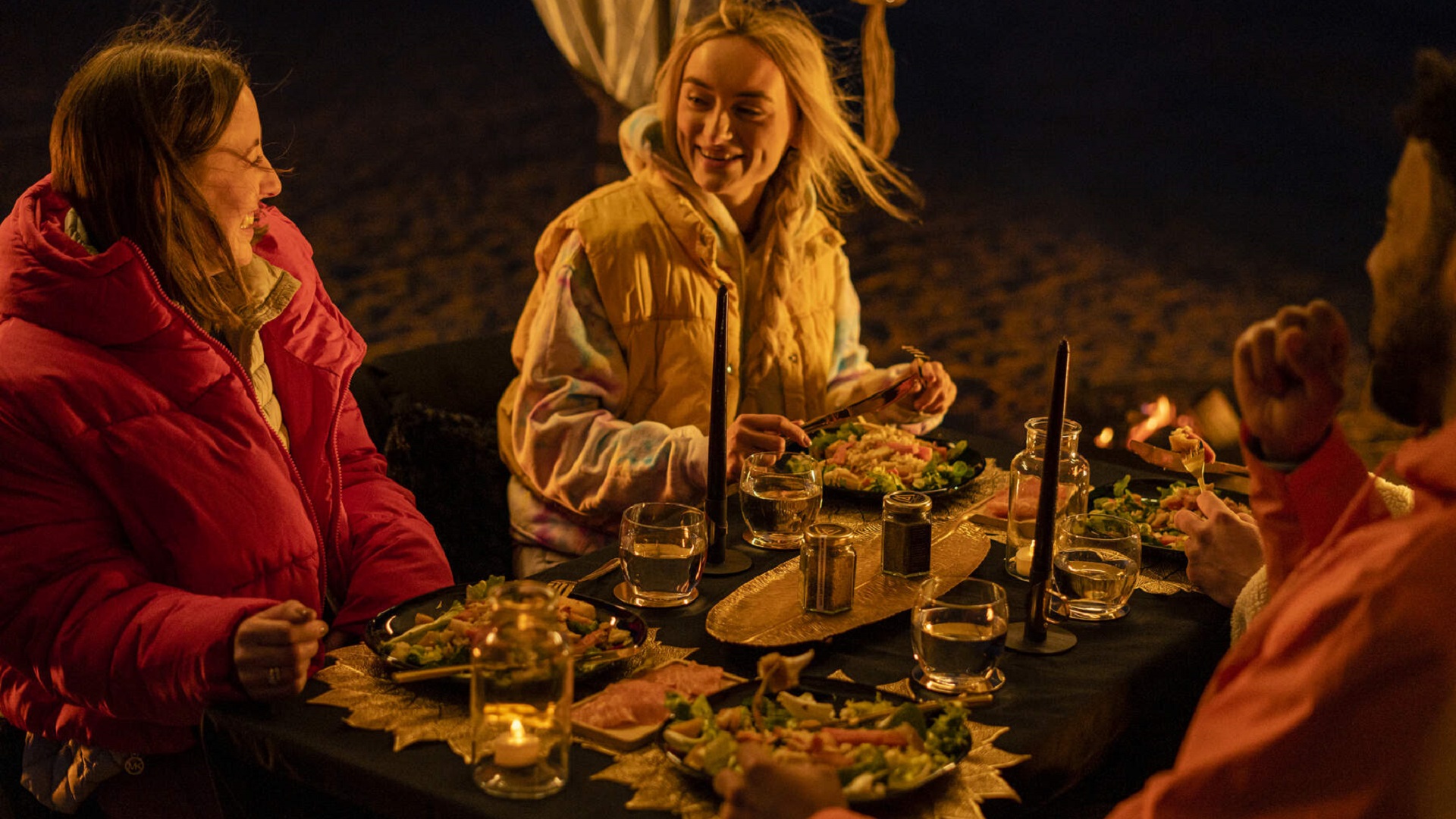 The Mussenden Unwind Experience is a perfect way to relax and reconnect with nature. From the moment you arrive at the stunning Downhill beach, you'll feel a sense of magic in the mountains and spirit in the sea. Your expert local guide, Claire, will take you on a journey through the ancient woodland of Downhill Forest, where you'll be encouraged to soak up the atmosphere and enjoy the company of the trees and birds. Next, it's time to take a dip in the nearby ocean or enjoy a gentle walk along the shoreline. Thoroughly refreshed, you'll get wrapped up in a cosy dry robe before sitting down to a wild cooked meal. The dining area is located right at the foot of the cliffs upon which the famous Mussenden Temple is perched, providing the perfect picturesque setting to unwind and savour delicious local produce. As the experience comes to a close, you'll leave with great memories and newly acquired skills, as well as a gift of the sea's bounty in the form of local sea salt. Treat your mother to a day of relaxation and connection with nature that she'll never forget with the Mussenden Unwind Experience.

Boat trips and tours with Abhainn Cruises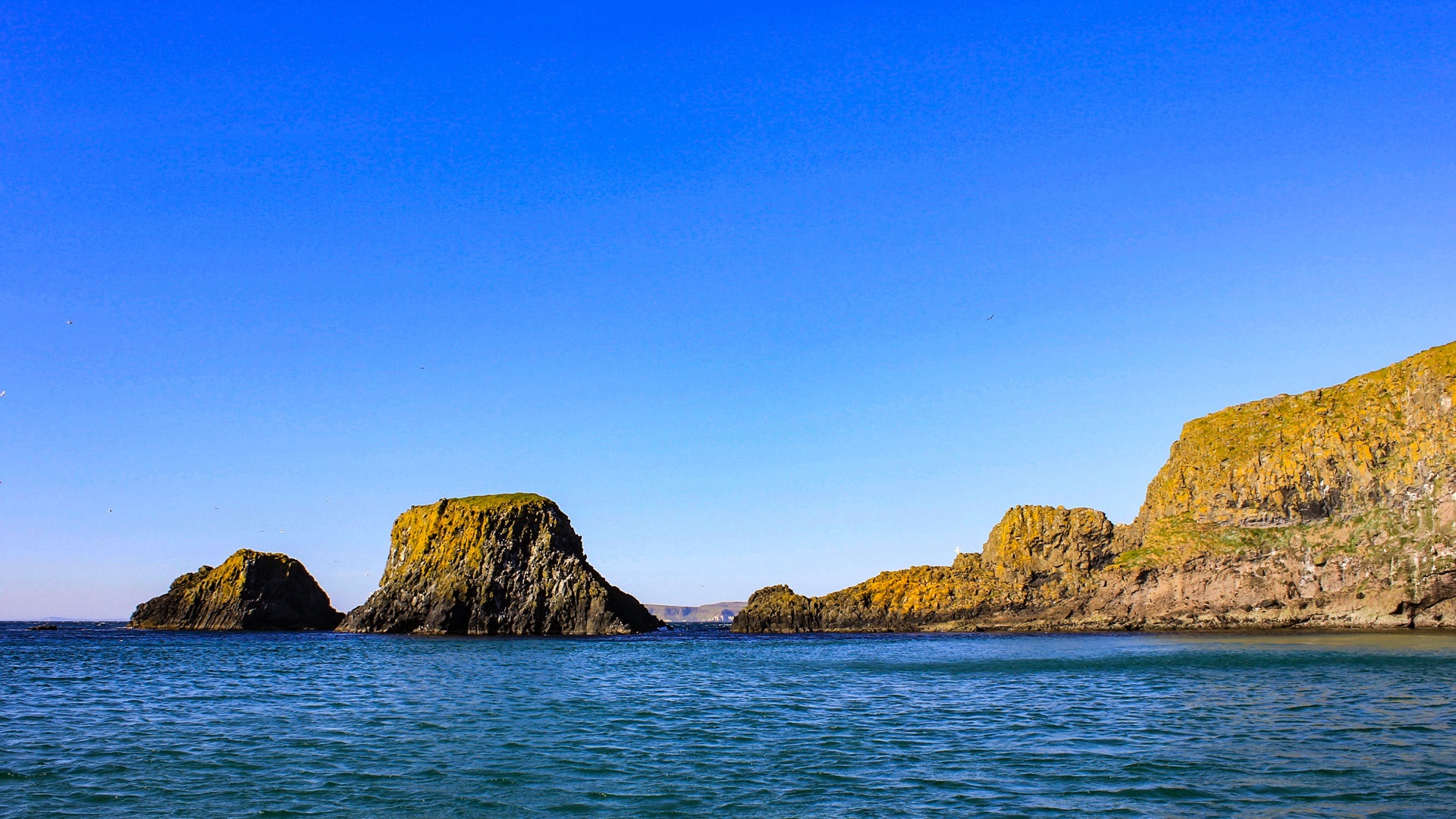 Abhainn Cruises offers an exceptional experience that mothers can enjoy with their families. Customers can purchase a gift voucher for a private charter, or cover the cost of one of their experience days at sea. For those who want to book a specific tour date, Abhainn Cruises can send an email invitation that customers can print at home and include in their Mother's Day card. With a variety of experiences to choose from, such as their incredible Sea Safaris or swimming under the iconic Carrick-a-Rede Rope Bridge, families can enjoy a fantastic day out on the beautiful Causeway Coast together.

Explore activities and attractions here >>
Take a spa day
For those looking to pamper their mothers on Mother's Day, a spa day in the Causeway Coast and Glens region is a fantastic way to show you care. There are many excellent spas and wellness centres throughout the area, each offering a range of treatments designed to relax and rejuvenate. Whether it's a massage, aromatherapy, a luxurious facial or a great package deal, you're sure to find a great spa experience that you and your mum will love. With the stunning scenery of the Causeway Coast and Glens as a backdrop, a spa day here is sure to be an unforgettable memory. Whether it's a day trip or an overnight stay, treat your mother to a day of luxury and relaxation this Mother's Day.
Spas in the Causeway Coast and Glens
Bushtown Hotel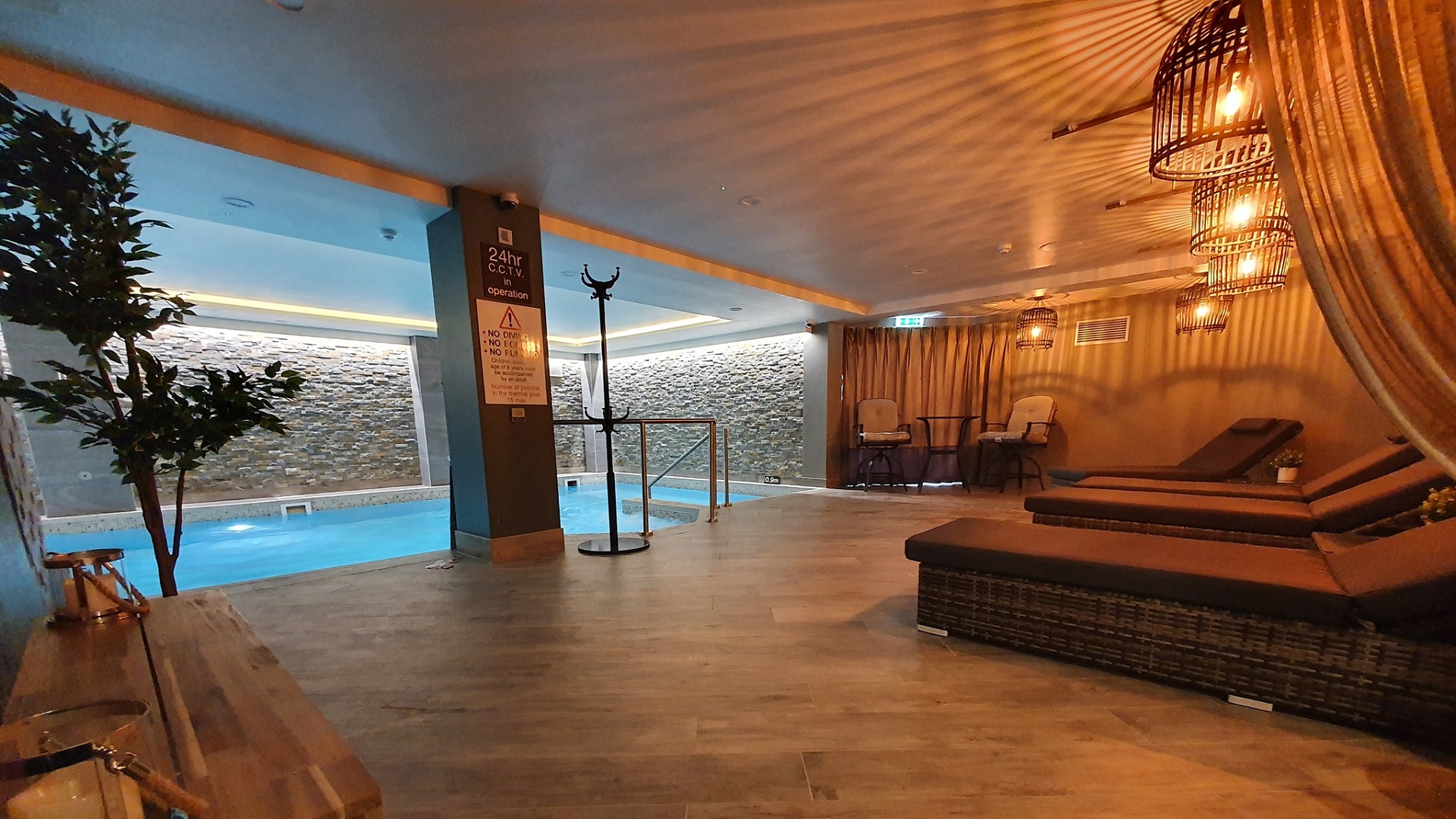 Nestled just outside of Coleraine, the Bushtown Hotel has undergone an impressive renovation in recent years, making it a must-visit destination for those seeking relaxation and rejuvenation. The hotel's serene and tranquil spa is the perfect place to unwind and escape from the stresses of daily life. Whether you're a hotel guest taking advantage of the incredible thermal spa or a day guest enjoying a range of soothing treatments, a visit to this spa promises to leave you feeling pampered and refreshed.

Roe Park Resort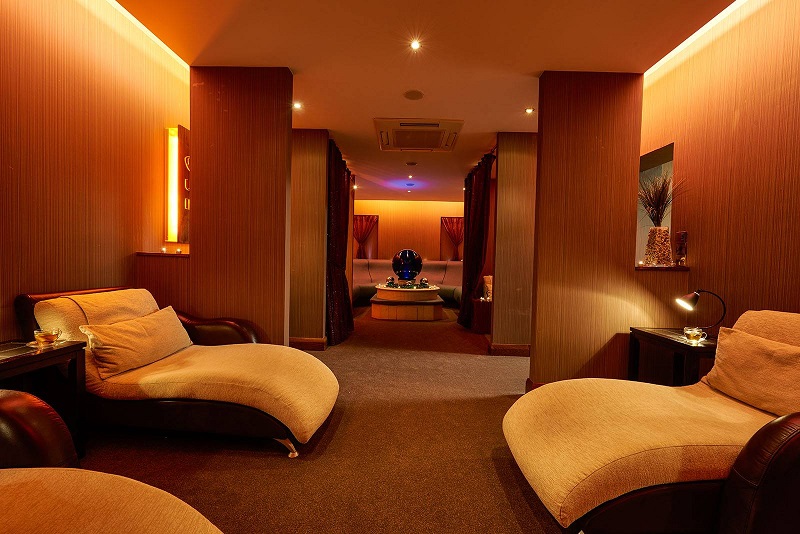 Discover the ultimate wellness retreat at The Spa at Roe Park Resort, situated in the stunning surroundings of Limavady. Located near the scenic Roe Valley Country Park and the River Roe, this tranquil haven provides a world of sensory delight, holistic relaxation, and mindfulness. The highly skilled therapists at The Spa are experts in their field, offering a wide range of therapies that cater to all. From facials to massages, your every need will be taken care of as you nourish your mind, body, and soul.

HotBox Sea Sauna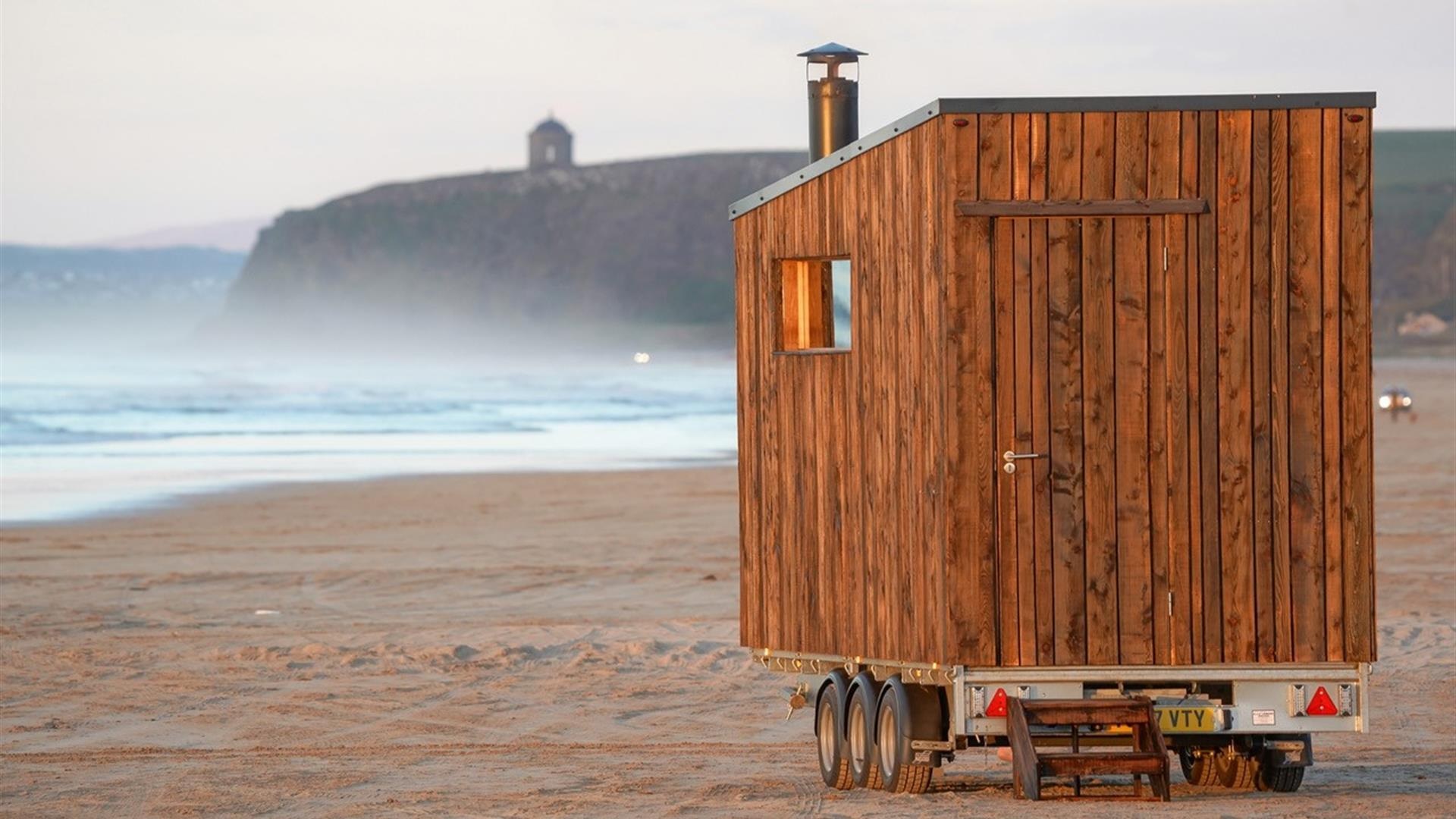 For busy mums who are often unable to schedule a full-day spa experience due to their hectic lifestyle, there is an alternative option for relaxation to be found on Benone Beach. Head to the sandy shores of this stunning stretch of dunes, where you can enjoy a swim in the sea, followed by a therapeutic blast in an authentic Finnish sauna at Hotbox - the first of its kind in Northern Ireland. Groups of six can reserve up to 90 minutes of sauna time.

READ: Relaxing Spa Experiences in the Causeway Coast and Glens >>
Locally made gifts
Mother's Day is the perfect time to show your gratitude for everything that our mothers have done for us. And what better way to do so than with a locally made gift? Buying local not only supports small businesses and the local economy, but it also provides a unique and special touch to your gift. Whether it's a beautiful piece of jewellery, a handmade craft, or some locally sourced gourmet treats, there are plenty of options available to suit every taste and budget. Our Visitor Information Centres in the area stock a wide range of artisan gifts, created locally. Stop by and browse our collection of paintings and prints by local artists, sparkling glass jewellery, Taste Causeway food hampers and more. By choosing a locally made gift, you'll not only be giving your mother something special and meaningful, but you'll also be supporting your community and contributing to a sustainable future.
Location and contact details for Visitor Information Centres >>
Gift vouchers
Mother's Day is the perfect opportunity to show your appreciation and support for local businesses by purchasing gift vouchers for your loved one. By doing so, you're not only treating your mum to a memorable experience, but also supporting the local economy. Many local businesses offer gift vouchers for various experiences, from hotels and B&Bs, to day-out experiences, spas and local boutiques. These vouchers not only provide a unique gift but also help to keep the local economy thriving! If your mum has an upcoming trip to the Causeway Coast and Glens already planned, check out the Causeway Coast and Glens gift card, which is accepted by many businesses borough wide.
The Causeway Coast and Glens area offers a fantastic range of options for celebrating Mother's Day. From luxurious spa treatments to adventurous outdoor activities, there is something for every type of mum. And with a variety of local businesses offering unique and locally made gifts, it's easy to find the perfect present to show your appreciation.
Whether you choose to spend a day exploring the stunning natural landscapes or simply relaxing and enjoying quality time together, the Causeway Coast and Glens is the perfect place to make this Mother's Day one to remember.