Are you planning to make the most of the upcoming May Bank Holiday weekend? Consider visiting the Causeway Coast and Glens - a stunning region of Northern Ireland that offers a range of fun activities and attractions, from keeping the kids entertained with amusements and activity centres, to enjoying delicious local cuisine and breathtaking coastal views.
Explore some of the most exciting things to do in the area over the May Bank Holiday weekend, helping you to plan an unforgettable trip to this beautiful part of the world:
Spend the night on a river boat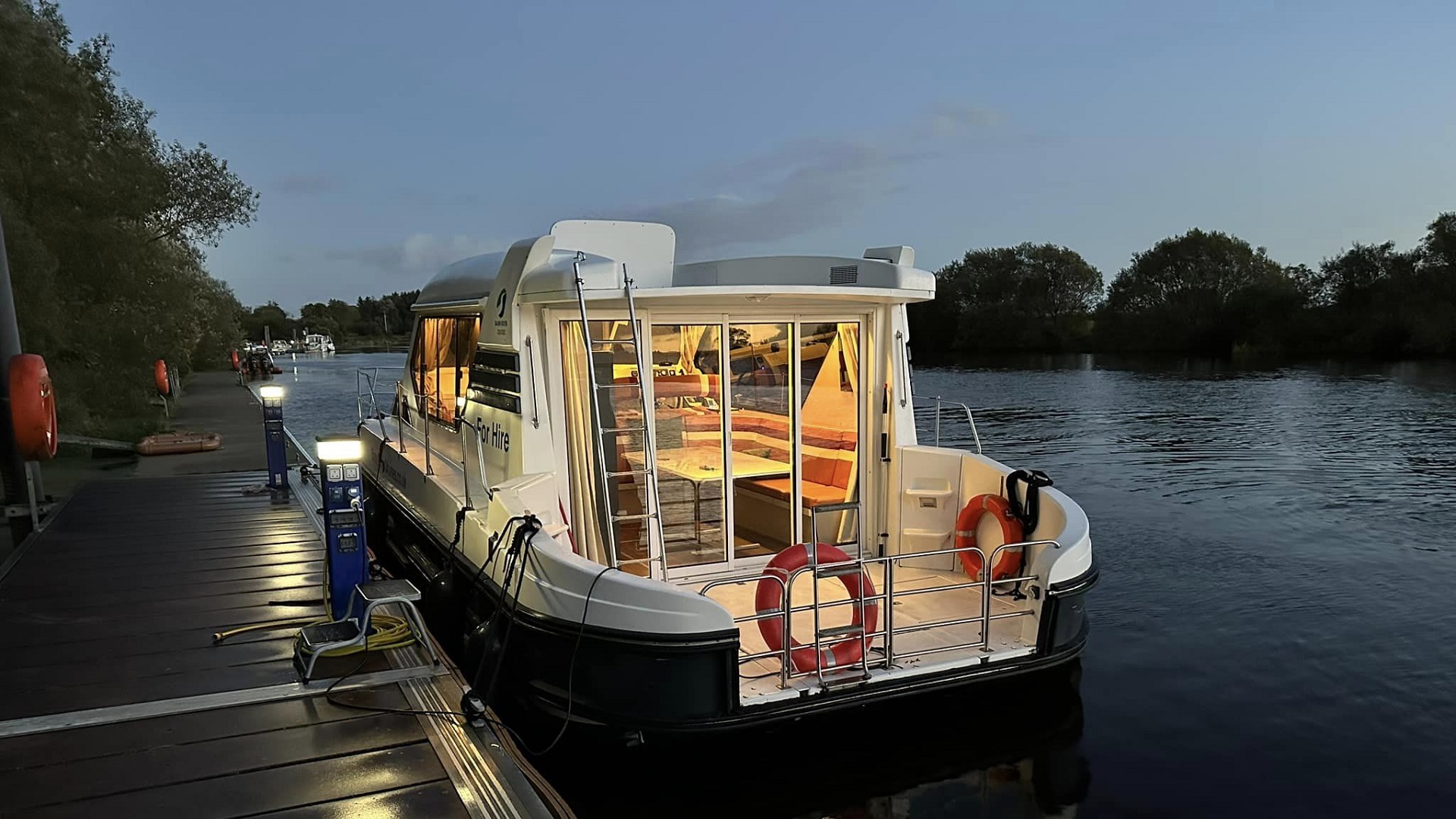 Visitors to the Causeway Coast and Glens region can enjoy a unique experience with self-skippered cruises offered by Bann River Cruises. With three different cruisers available, accommodating anywhere from two to eight people, guests can explore the Lower Bann river at their leisure. The cruises depart from Drumaheglis and provide the opportunity to travel downstream to Coleraine or upstream to Kilrea, Portglenone, and Toome. Full training is provided to ensure a safe and enjoyable experience for all.

Take a tour with a giant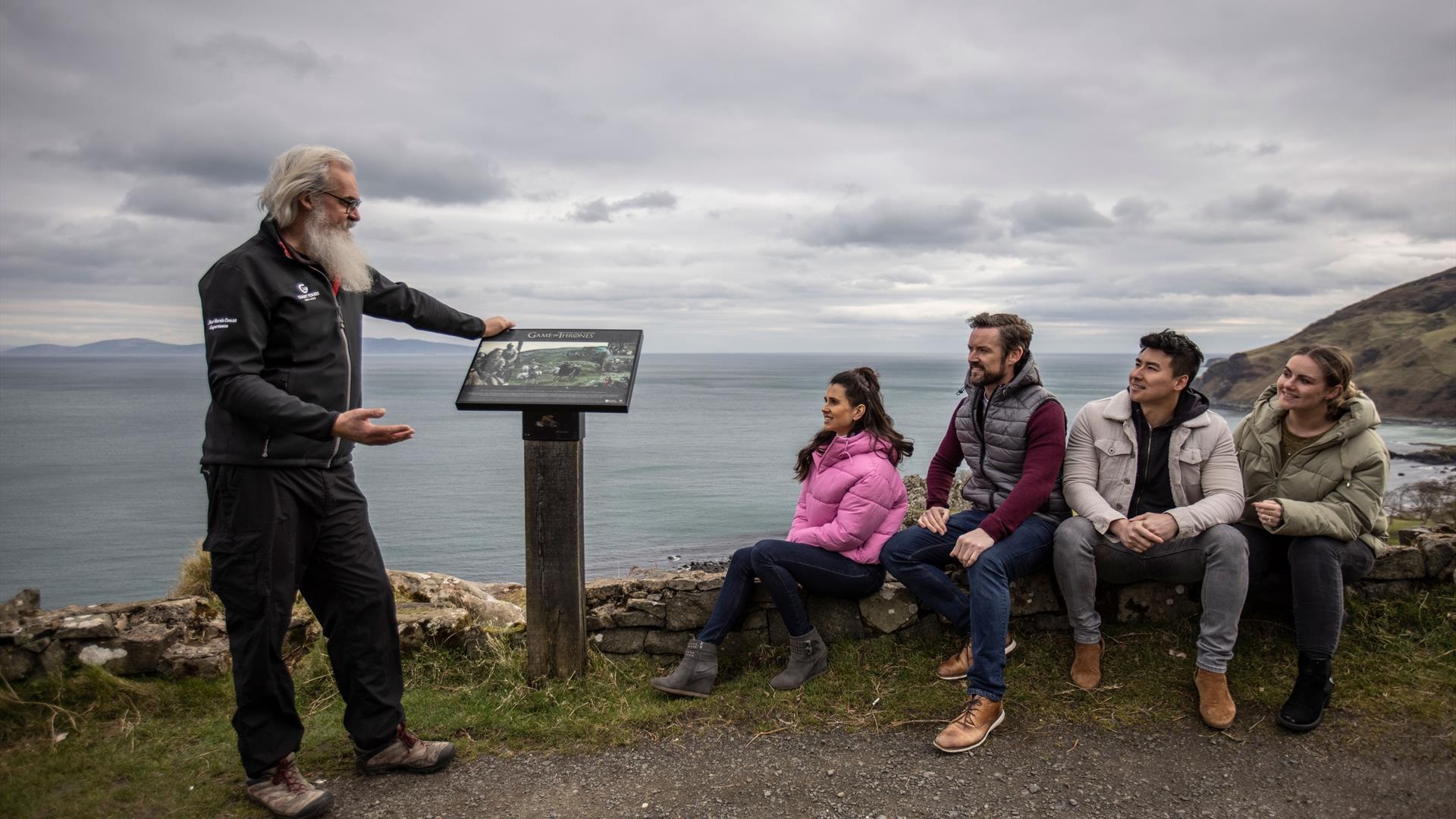 For those looking for an unforgettable tour experience in the Causeway Coast and Glens, Giant Tours Ireland offers a multi-award winning private specialist tour. Guests will be accompanied by Flip, a local guide and driver who also worked as a body double actor for both Hodor and The Mountain on HBO's Game of Thrones series. Flip's unique perspective allows visitors to hear amazing stories from the making of the show while exploring incredible off-the-beaten-track filming locations. Guests will have the opportunity to experience the scenery of the real-world Westeros, taking in stunning landscapes that include majestic mountains and sweeping coastlines.

Carrowmena's Bank Holiday Blowout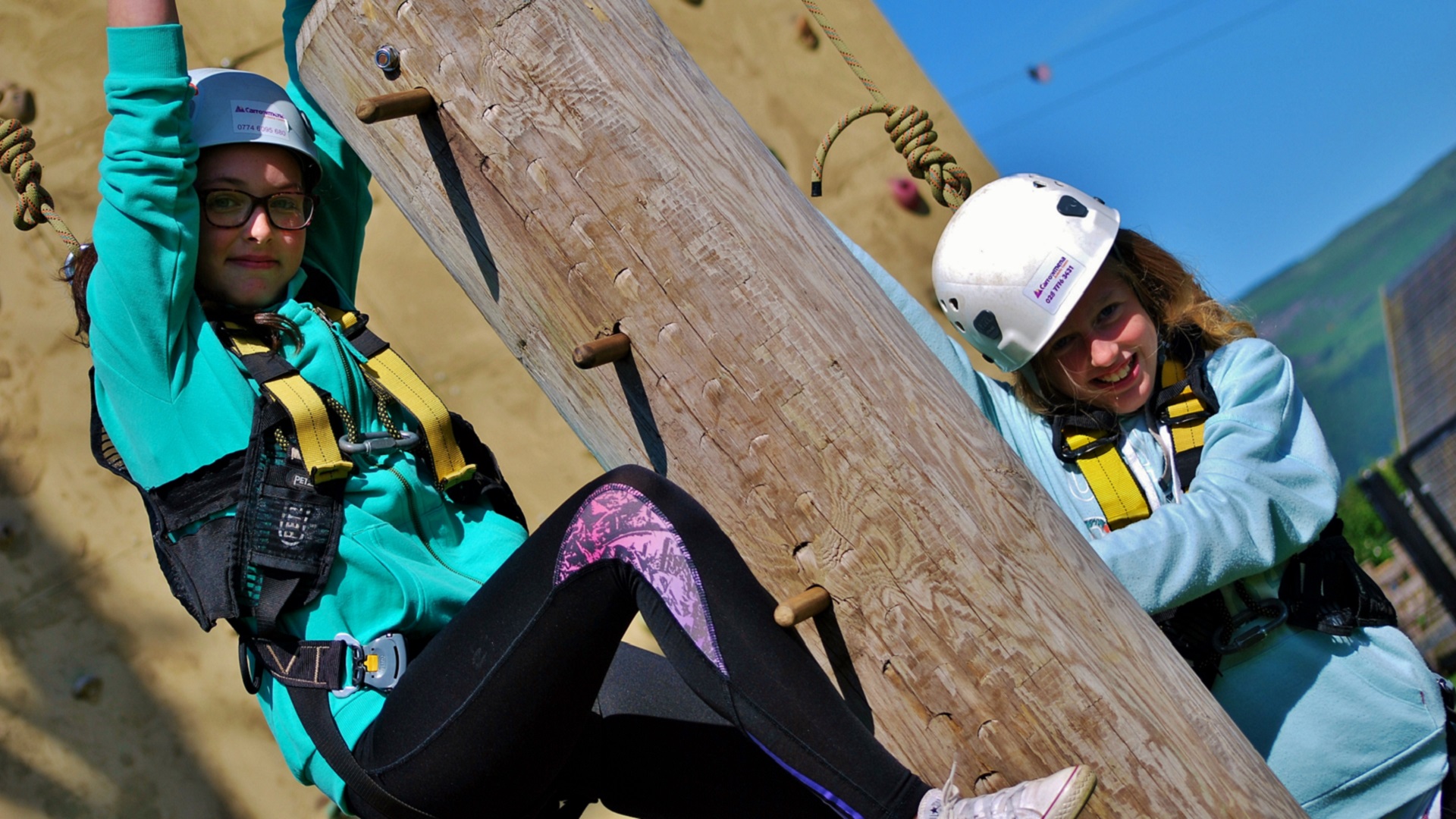 For visitors seeking an action-packed Bank Holiday, a trip to Carrowmena Activity Centre should be on the list. Their Bank Holiday Blowout runs from 29th April – 1st May, offering a range of exciting activities that are perfect for groups of friends or families. Guests can start by scaling the 20ft climbing wall to feel like a real-life Spiderman, before experiencing the thrill of the zip line, and honing their skills with some archery target practice. These adventures are sure to create unforgettable memories for both adults and children alike.

Sample the local food scene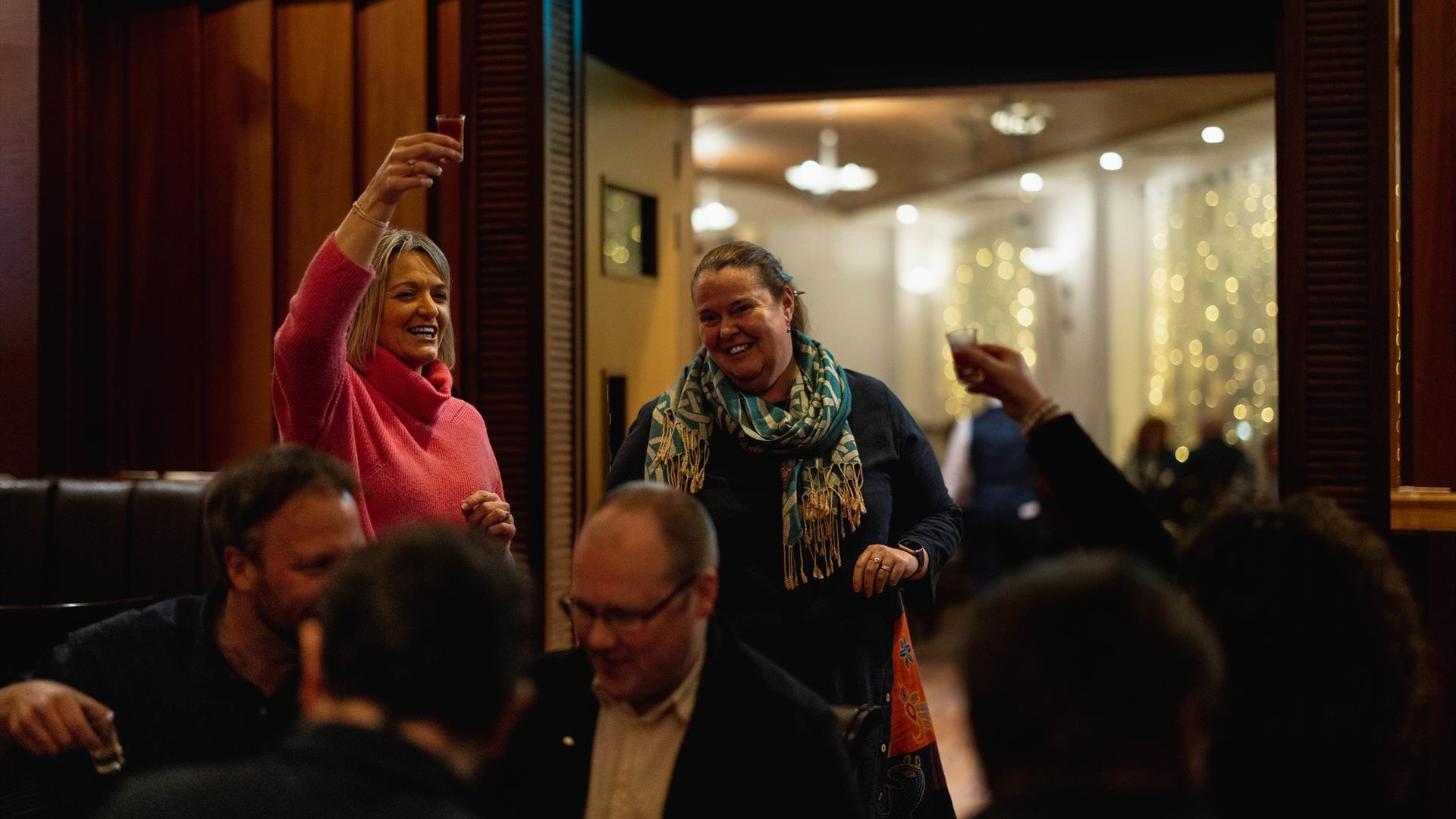 Kick off the Bank Holiday weekend with an unforgettable night out! On 28th April, visitors to the Causeway Coast and Glens can embark on a culinary adventure with the 'Portrush Tasty' tour by Causeway Coast Foodie Tours. This tour offers an evening of feasting on some of the best food and drink that Portrush has to offer. Guests will have the opportunity to go behind the scenes and enjoy a private tasting session at the town's only craft brewery, followed by a delicious main course on Main Street, and a cocktail at an award-winning bar and entertainment venue. Throughout the tour, guests can share stories with other participants, take in stunning coastal views, and get to know the friendly locals.

Indulge in a farm feast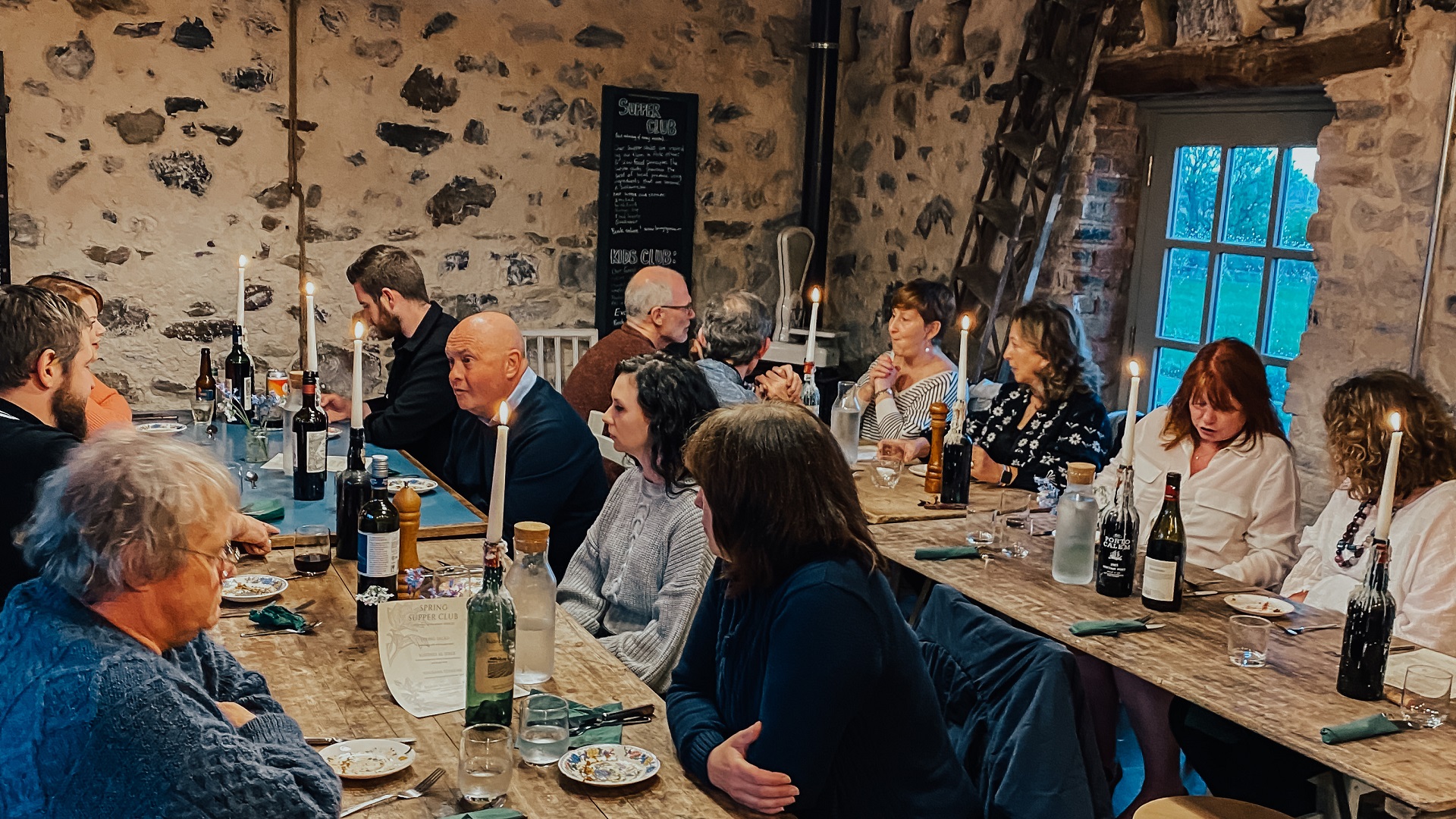 Indulge in a culinary experience like no other at the Farm to Fork Supper Club hosted by Broughgammon Farm in Ballycastle. On a beautiful April evening, guests can relish in the taste of artisan produce from the farm and enjoy a warm and welcoming atmosphere with like-minded food enthusiasts. Guests are encouraged to bring their own beverages to complement the meal and enhance the conviviality of the evening, which takes place on 29th April.

Learn how to forage
Discover the ancient art of foraging and learn about the natural produce that grows along the rocky shoreline of Rathlin Island with Nine Glens Adventures' 'Rathlin Forage' experience. Led by guide Ksenia, who has been collecting and cooking with the island's natural produce for 17 years, this 1.5-hour foraging walk will teach you how to identify different types of edible seaweeds found in Rathlin's shoreline and rockpools. You'll identify the creatures that dwell within the rockpools, learn about conservation efforts in the area, and the importance of leaving no trace. Plus, Ksenia will share the nutritional value and benefits of cooking with seaweed. Takes place 30th April, with additional upcoming dates.

Get your adrenaline rushing at Limitless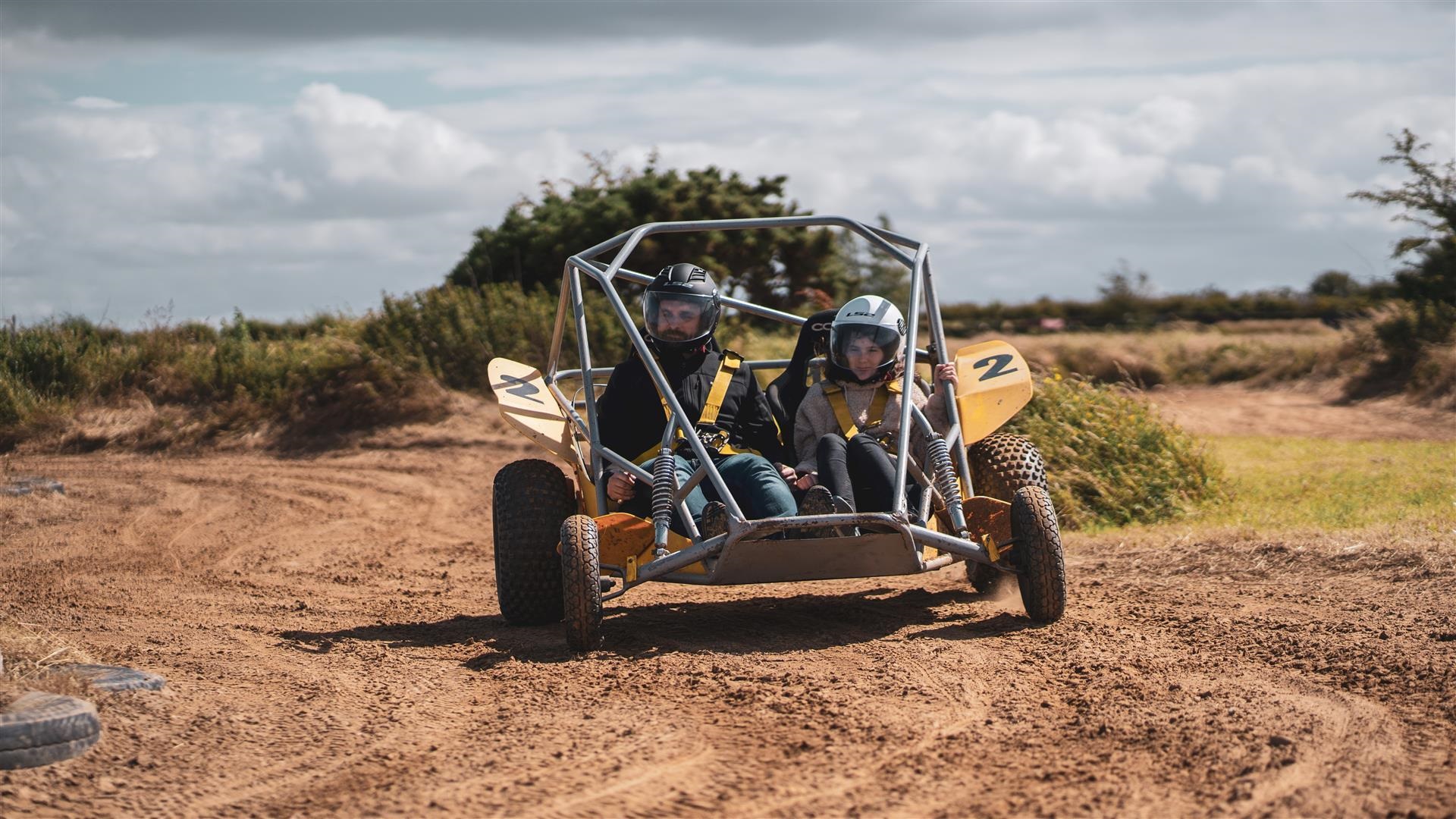 Limitless is home to Northern Ireland's only hovercrafting facility which, if you haven't experienced it yet, is a thrilling way to pass an afternoon! In addition to exhilarating hovercraft rides, Limitless in Limavady also offers an array of exciting activities for the whole family. Try your hand at power-turn buggies, test your aim with archery, engage in a thrilling game of laser tag, or take on the challenge of football golf, all under the guidance of experienced instructors.

Relive childhood memories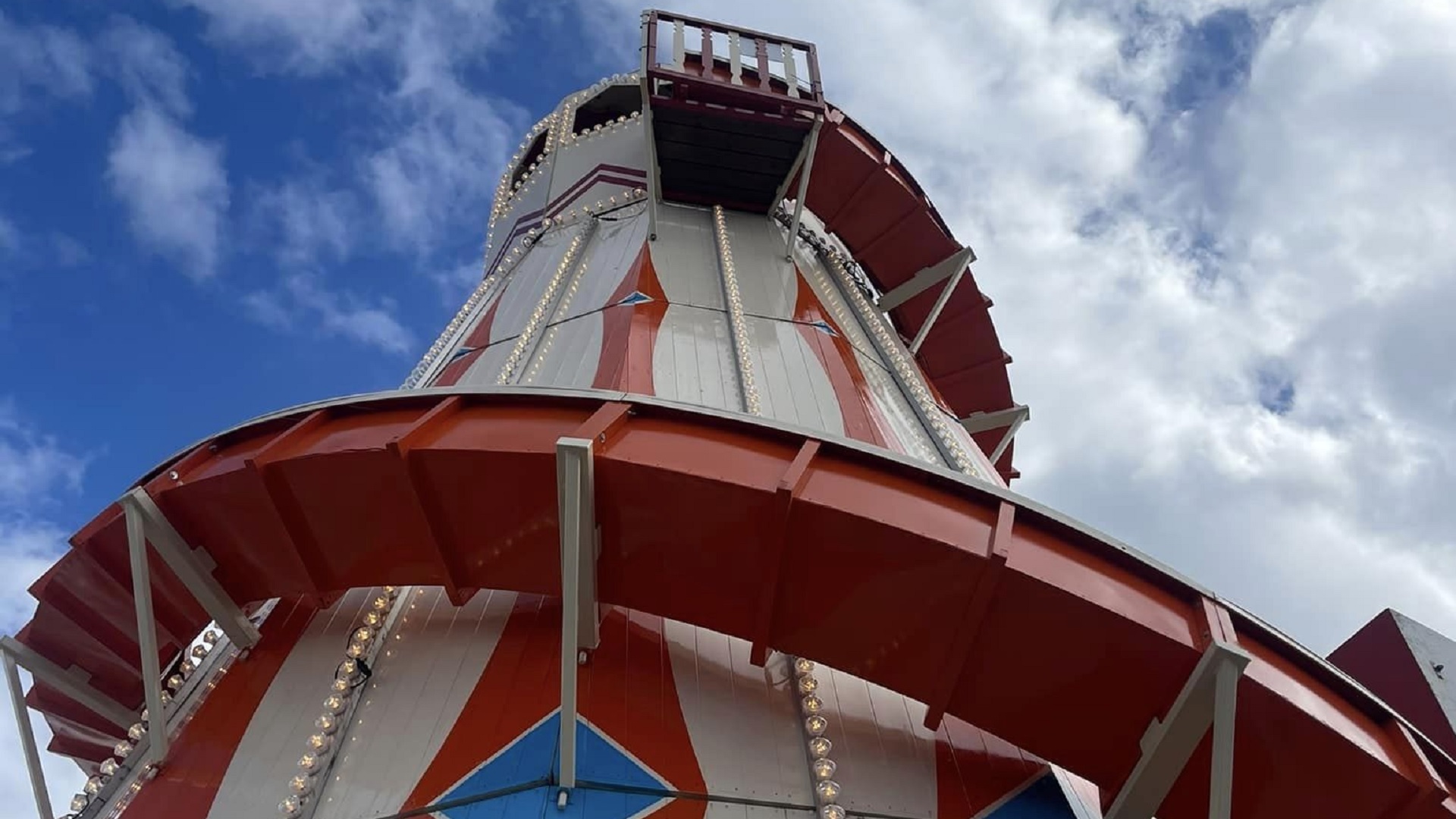 Let nostalgia take over as you spend a day wandering around the amusements at Curry's Fun Park in Portrush. Eat your fill of candyfloss before taking a ride on the Ghost Train, or take a plunge on the brand new Aqua Valley log flume. Stock up on those hard-earned tokens, and be sure to keep a few for a spin on The Cyclone!

Go puffin watching on Rathlin Island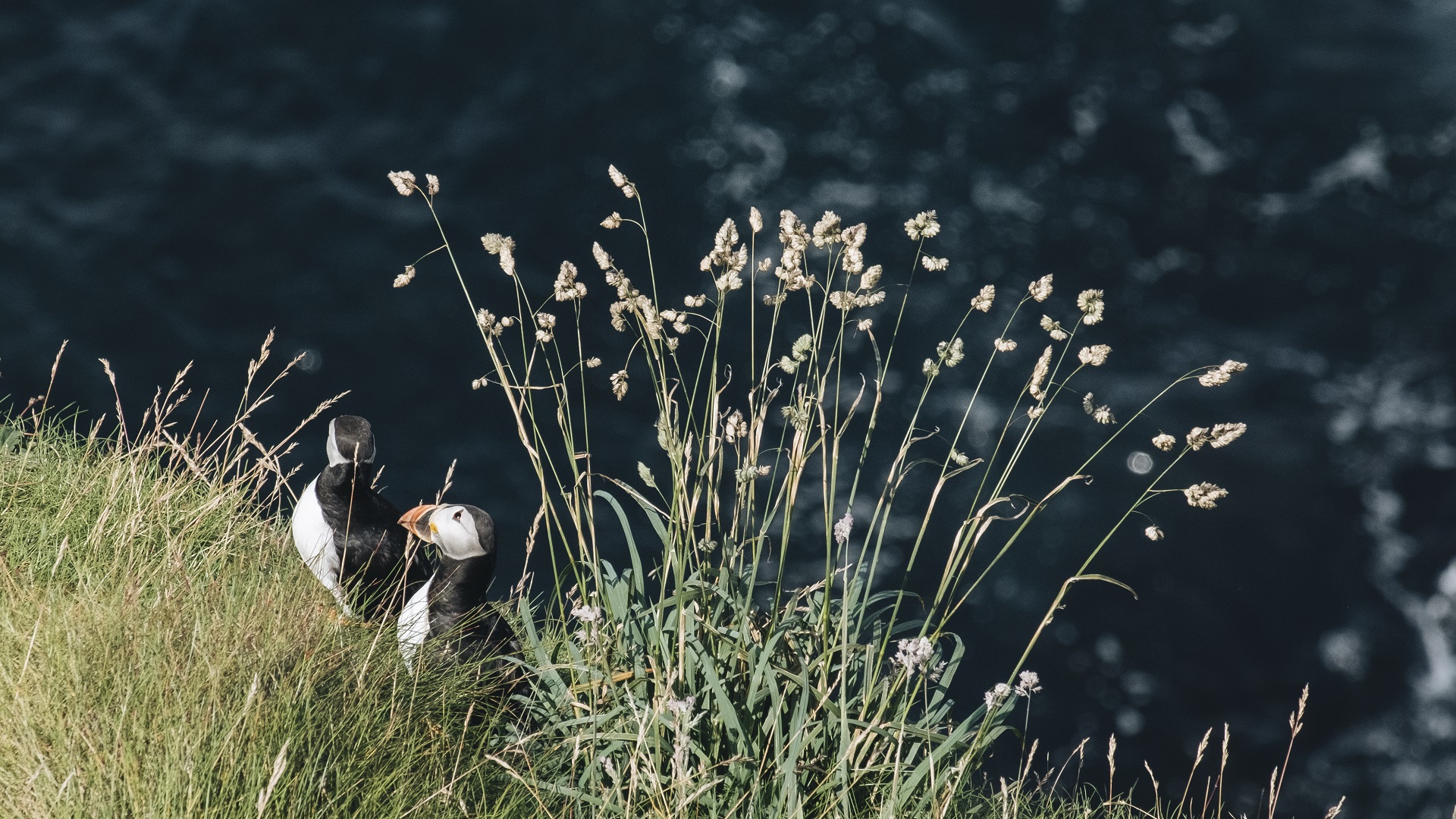 Rathlin Island, located 6 miles away from Ballycastle, is home to a colony of puffins which take residence on the island every year (usually from April-July). Get there by taking the Rathlin Island Ferry from Ballycastle Harbour and be sure to visit the West Light Seabird Centre when you arrive at your destination to learn more about the biodiversity of this unique island.

Spend an afternoon on the beach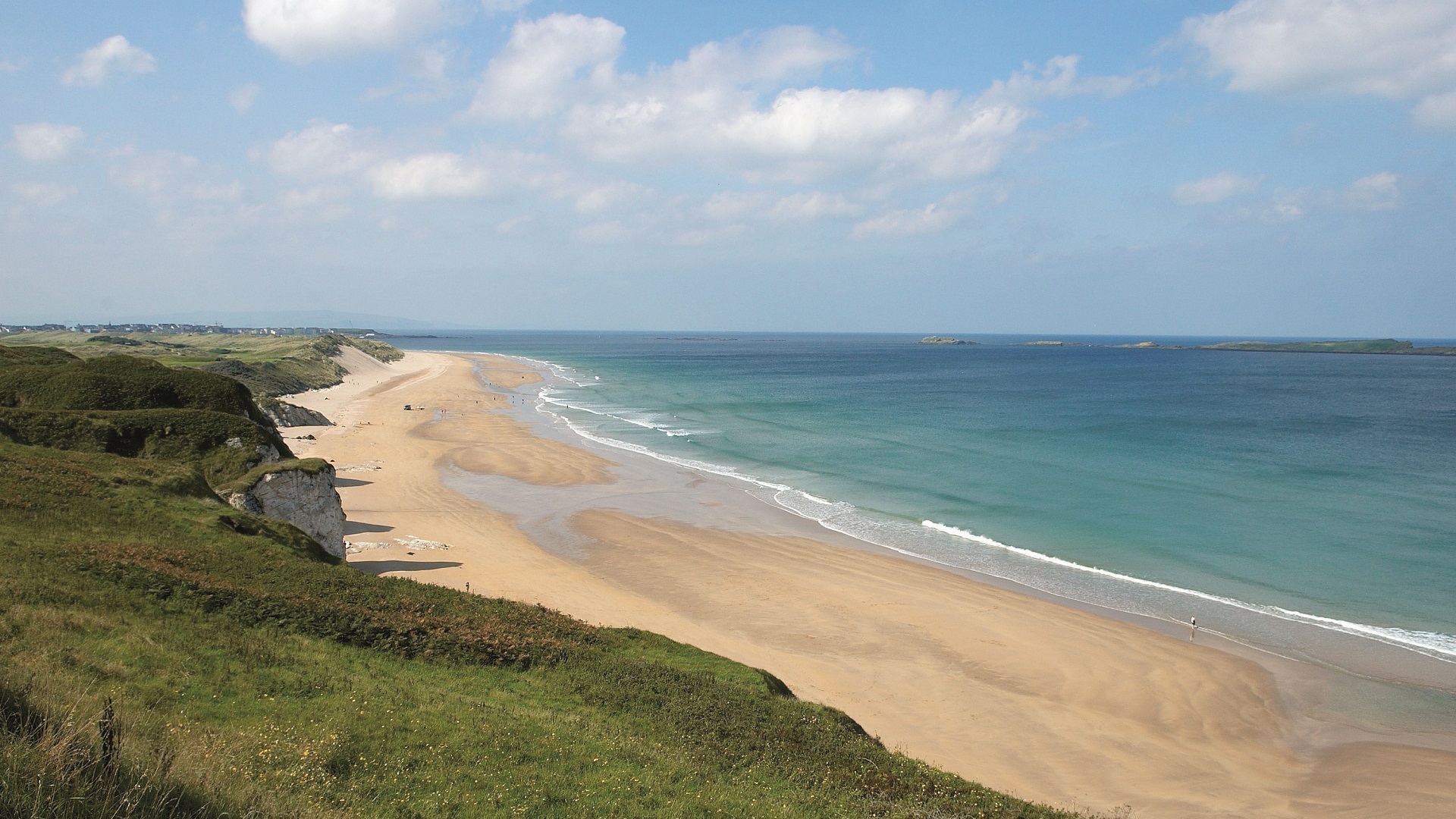 The Causeway Coast is well known for its pristine beaches and it's easy to see why. Take a stroll along the golden sands of Benone, or marvel at the intriguing rock formations on Whiterocks Beach. From Blue Flag winners, to secluded pebble shores, you're guaranteed to make memories you won't forget when you discover the seascapes and sandscapes of the Causeway Coastal Route.

Take in the views on some of the world's most beautiful golf courses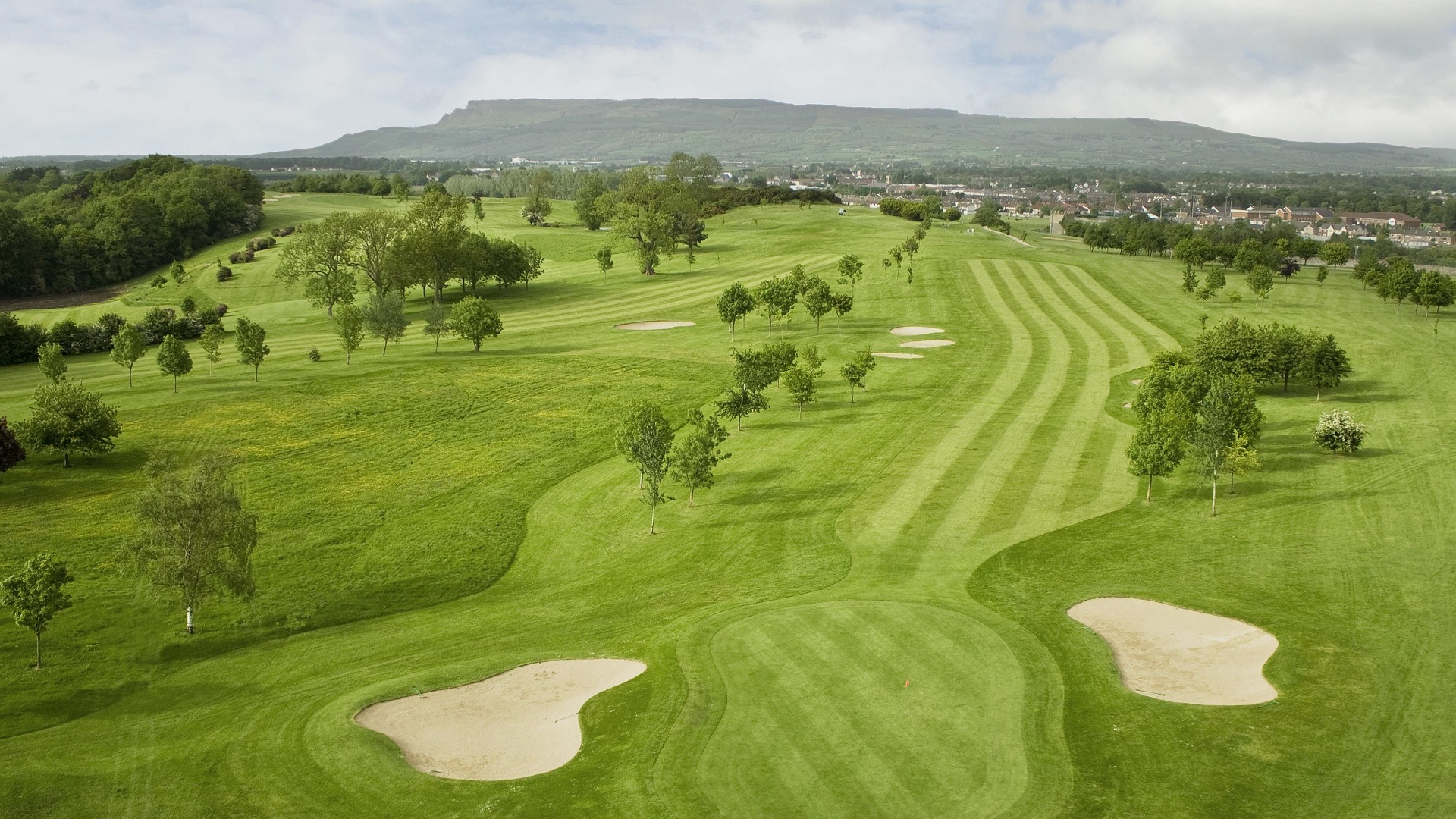 Practice your swing on some of the world's most beautiful golf courses which can be found throughout the Causeway Coast and Glens. Whether you're searching for a peaceful countryside retreat, surrounded by nature and lush green fields, or a stunning coastal location with epic seaside views, there's a golf course for every kind of golfer on the Causeway Coast!

Make a splash at The Lake Kilrea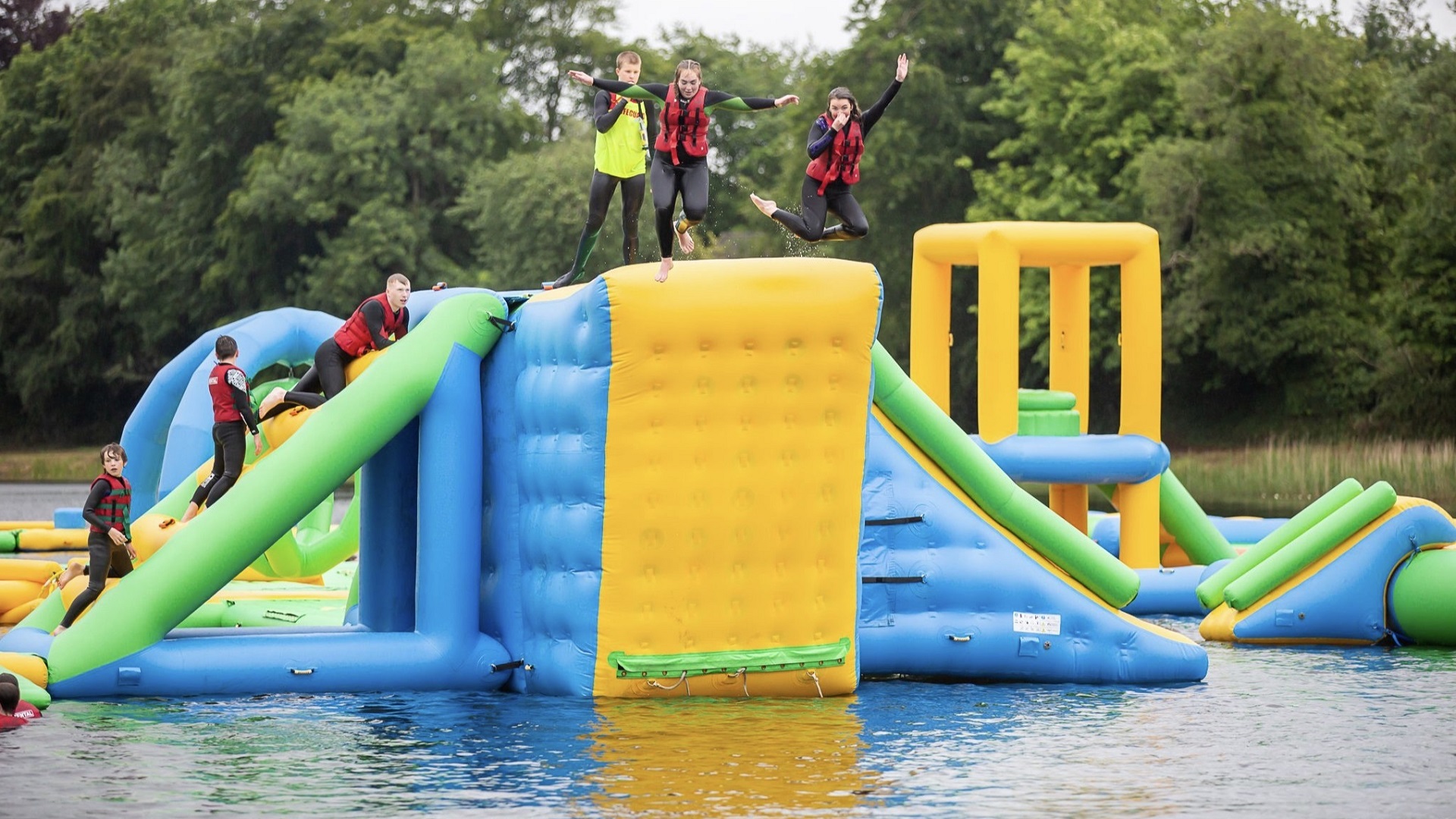 Make a splash this Bank Holiday with a visit to The Lake – an epic waterpark based in the village of Kilrea. An inflatable obstacle course will spark your competitive nature, and the monstrous 40ft floating waterslide - aptly named 'The Beast' - will be the ultimate test of your bravery!

Book an overnight stay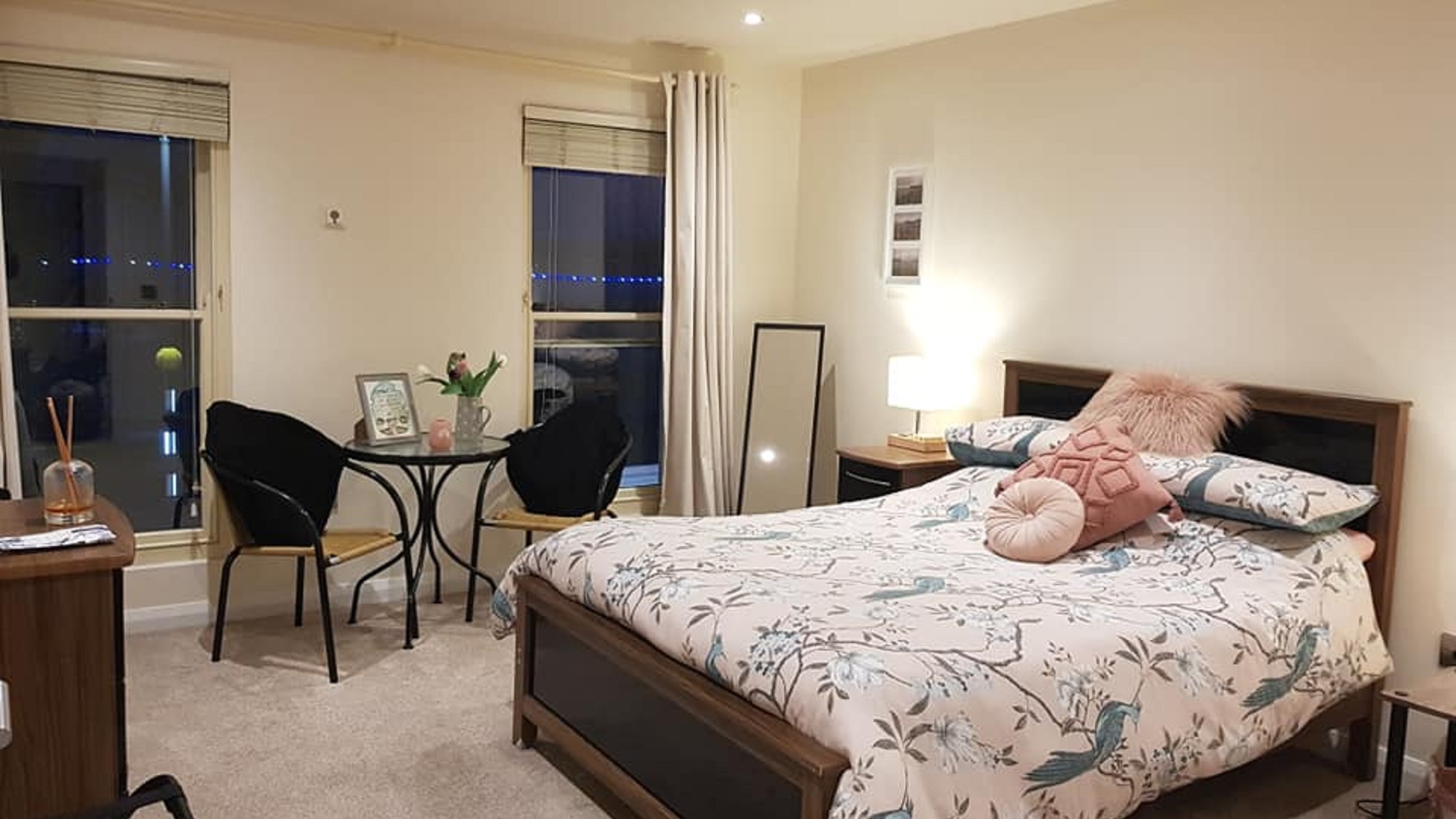 Ballycastle Escape – self-catering apartment
No weekend away would be complete without a touch of comfort and style. Luckily for you, the options in the Causeway Coast and Glens are endless. Choose from luxurious hotels close to iconic attractions, or get back to nature with a stay in a tree-top glamping pad. Whatever you choose, rest assured that you'll be welcomed with open arms and made to feel right at home.


As you can tell by now, a Bank Holiday weekend spent in the Causeway Coast and Glens is one you won't forget in a hurry. With plenty to see, do and explore, a trip to this incredible part of Northern Ireland will leave you feeling inspired and you'll be planning your next visit before you've even returned home!