To celebrate August Craft Month we have a fantastically diverse range of craft workshops and other activities happening at various venues and locations across the Causeway Coast and Glens throughout the month – from jewellery and glass making to ceramics, textiles and mixed media, felting, weaving, and so much more. To find out more about any of August Craft Month activities or to book onto one of the workshops visit our What's On section here.
Potter Adam Frew, in his studio.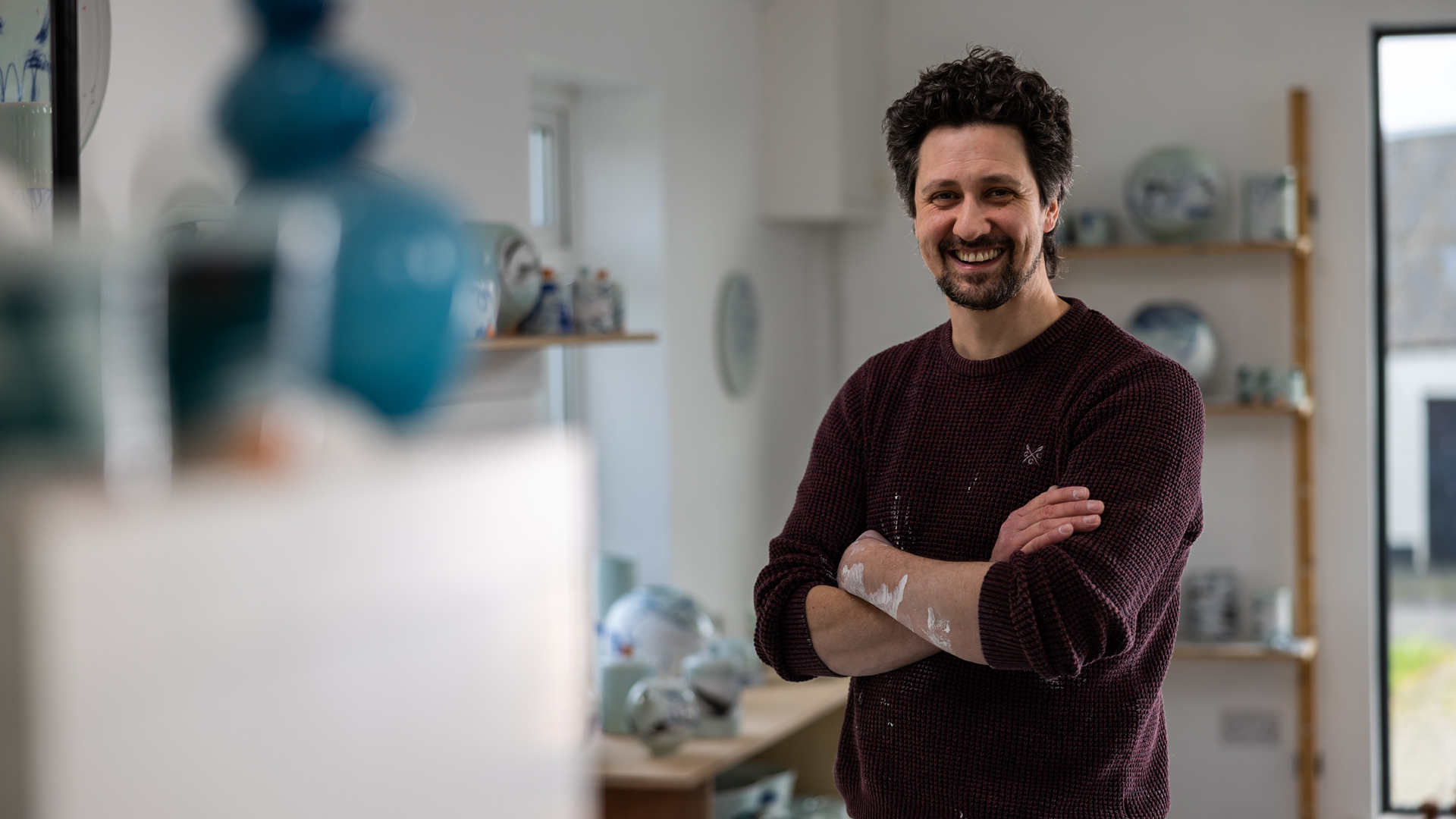 There are also open studios, exhibitions and demonstrations as well as plenty of kids and family friendly activities to enjoy including kaleidoscope, lego animation, doodling, dance and even viking workshops! There really is something for everyone.
Glass artist Andrea Spencer of Benefield Spencer Glass, in her studio space.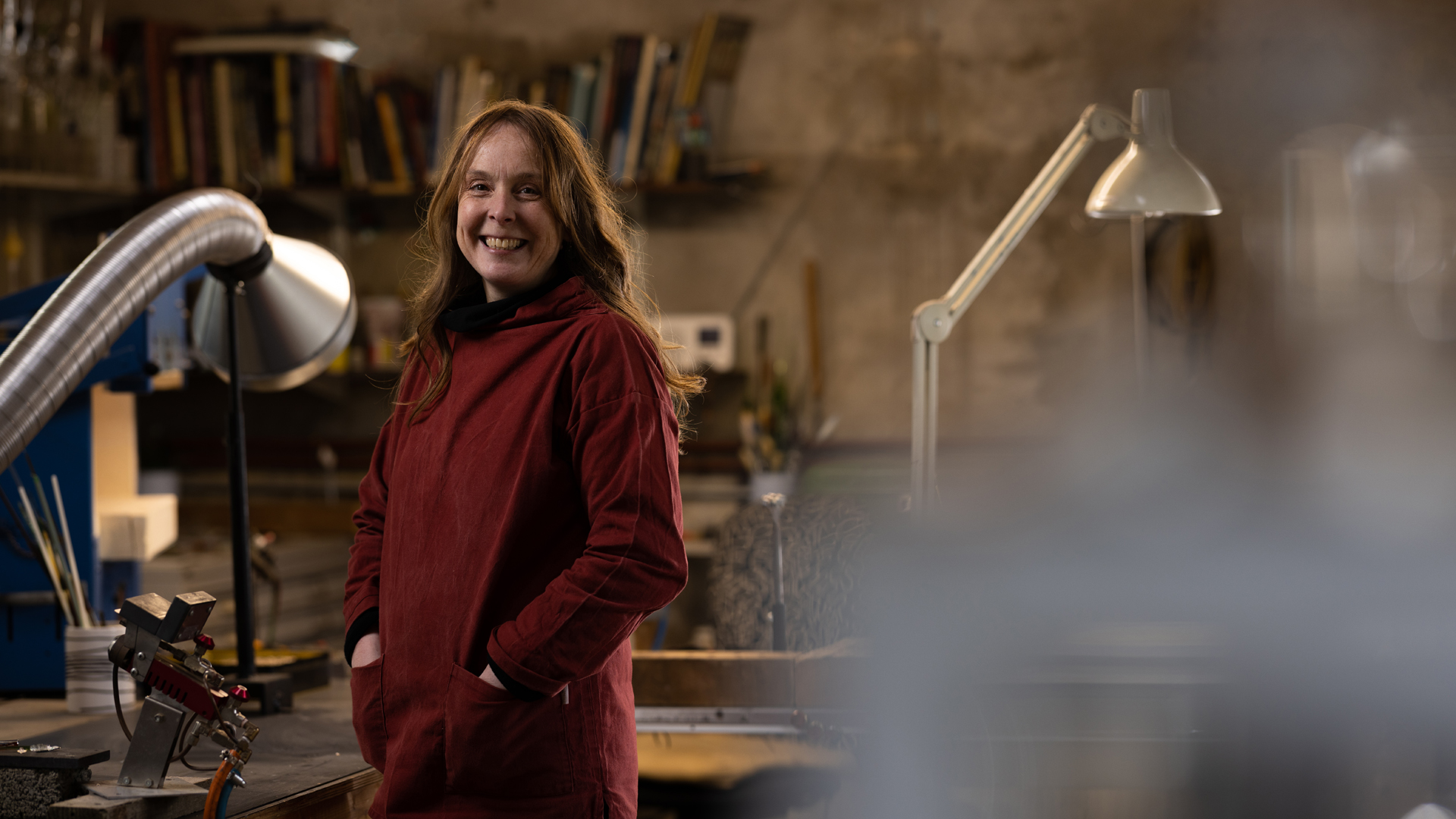 Whether its local makers inviting you in to their studios to see and learn more about how they work, or taking the opportunity to join a workshop and learn a new skill yourself, we have plenty on offer to see and experience throughout August.
The events are running at various venues across the Causeway Coast and Glens, including at the Makers studios and galleries. A number of events are based at Flowerfield Arts Centre, Northern Ireland's first and dedicated arts centre, which is home to world class contemporary art exhibitions, workshops and creative learning programmes. Many of the Makers featured in Craft Month, as well as Flowerfield Arts Centre, are also part of the Causeway Craft Trail. Find out more about the Craft Trail here.
Potter Babs Belshaw, of Blackheath Pottery.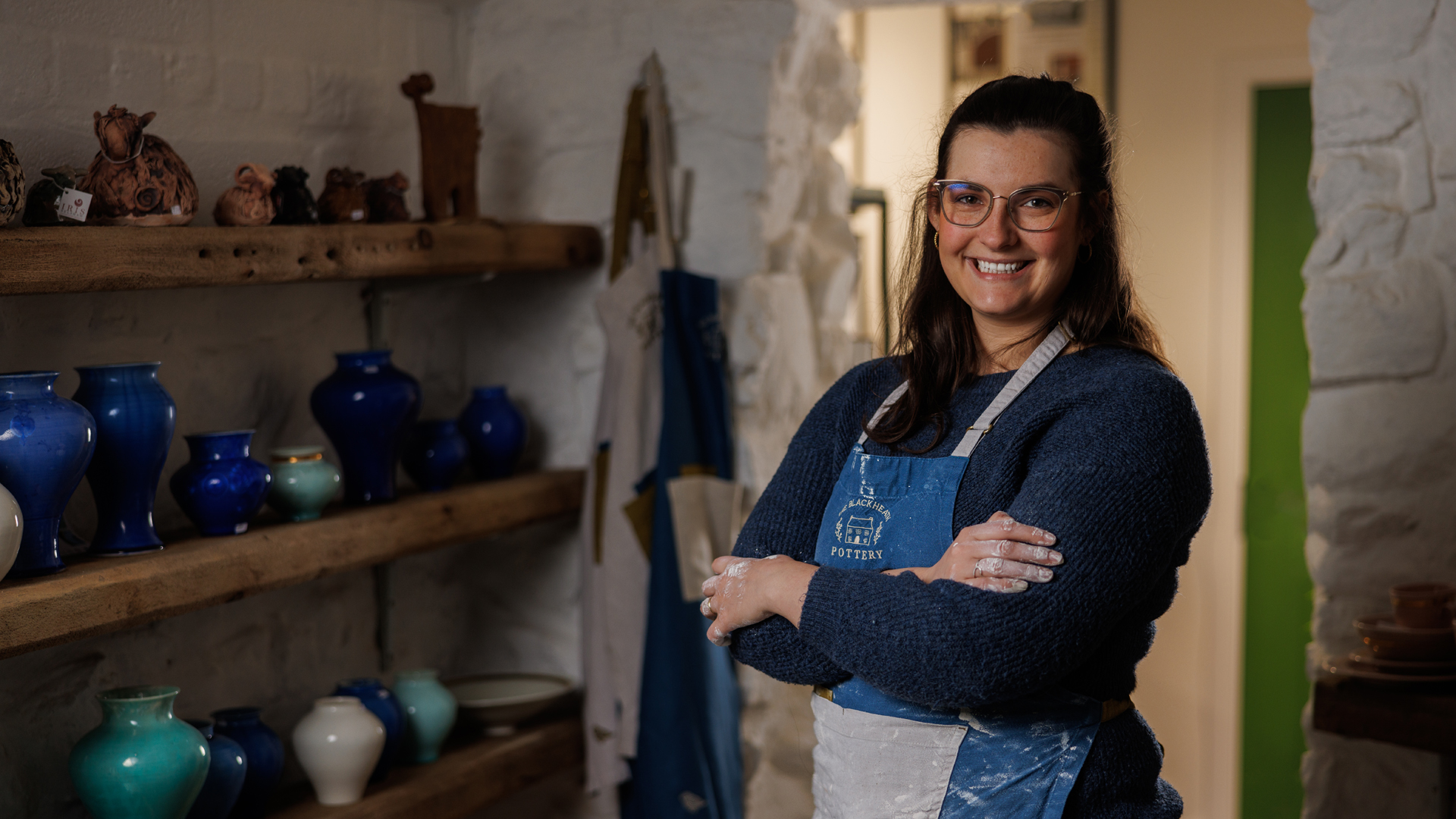 We're very proud of the many traditional and contemporary craft skills and the talented makers we have in the Causeway Coast and Glens area and across Northern Ireland and we're delighted to celebrate them and share with you!
Supported by the Arts Council of Northern Ireland and Craft NI and in partnership with Design & Crafts Council of Ireland and Cork Craft & Design, this month-long celebration is part of an island-wide summer programme.
Discover more about all the fantastic activities offered by these and all the talented Makers taking part in August Craft Month 2023 or go to our What's On section where you'll also find more information on all the workshops and activities taking place throughout August.
Follow our social channels for special features on all the Makers and let us know about the workshops you've booked or exhibitions and galleries you've visited. We'd love to hear from you!