Need inspiration for the perfect place to pop the question? Look no further! The Causeway Coast and Glens area is home to some of the most romantic spots on Earth. Here's just a few of our favourites:
1. Roe Valley Country Park, Limavady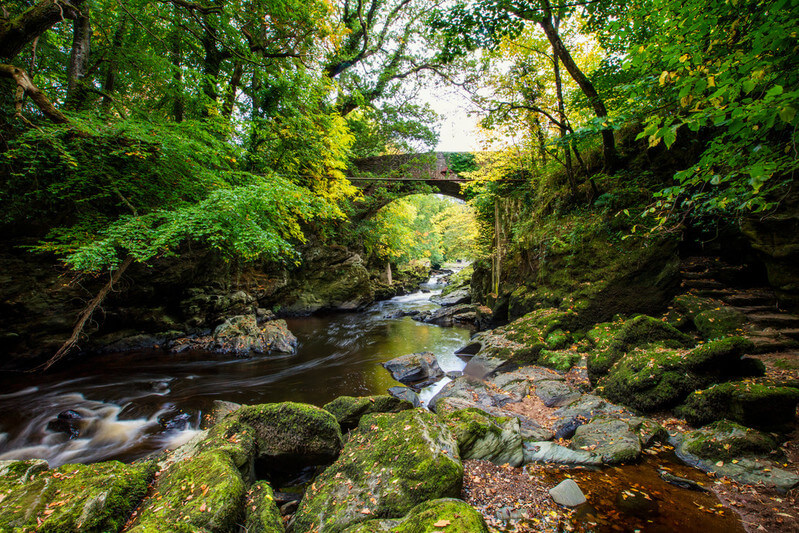 Situated on the outskirts of Limavady, this walking trail is the perfect secluded spot for spending quality time together. Stroll hand in hand along the tranquil River Roe and take in the sights and sounds of nature. Only the birds will be listening in on your private conversation – promise!
2. The Dark Hedges, Stranocum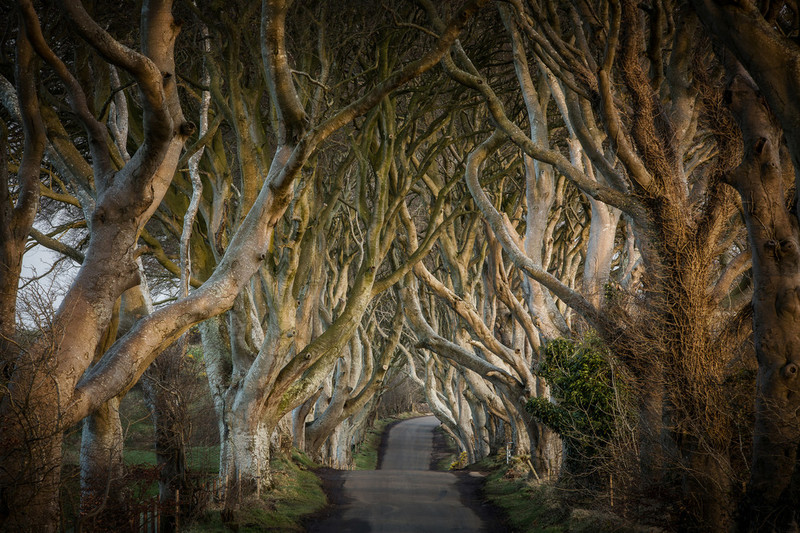 This one's perfect for Game of Thrones fans. Featured as the iconic King's Road in HBO's epic drama series, it would certainly be a memorable proposal. Imagine watching GoT re-runs in 10 years' time and being able to say "that's where we got engaged!"?
3. Benone Strand, Magilligan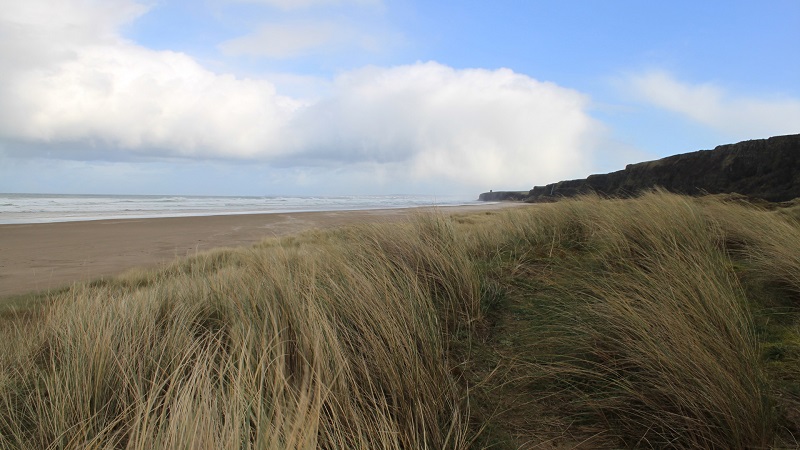 Everyone loves the beach. The Causeway Coastal Route is home to some of the cleanest and most beautiful beaches in the world, and Benone Strand is one of them. The surrounding views out to County Donegal, nearby dramatic cliff tops and the iconic Mussenden Temple, offer the perfect setting for those life-changing moments.
4. Mussenden Temple, Downhill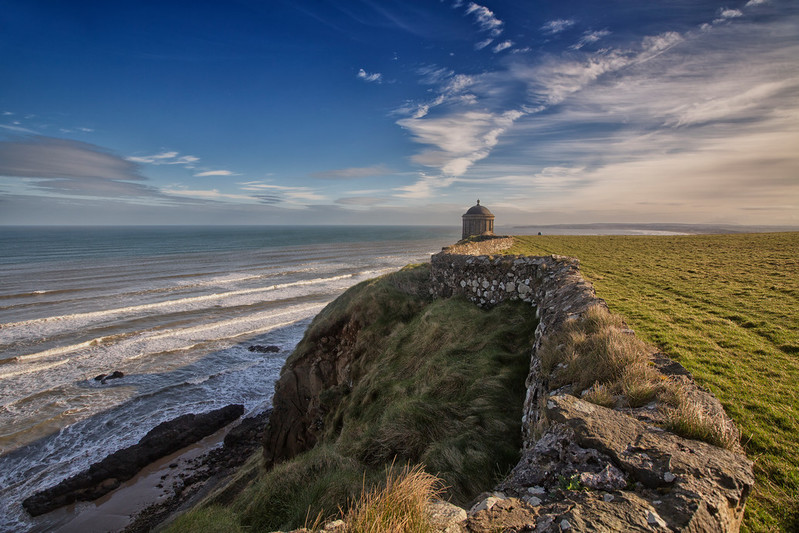 The view of Mussenden Temple from Benone Strand or Downhill Beach is great, but getting up close and personal with this iconic Causeway Coastal Route landmark is truly special. It's so romantic! After all, it was originally built as a dedication to the memory of Bishop Lord Bristol's niece, Frideswide Mussenden, whose beauty he greatly admired (scandalous, we know!)
5. The Giant's Causeway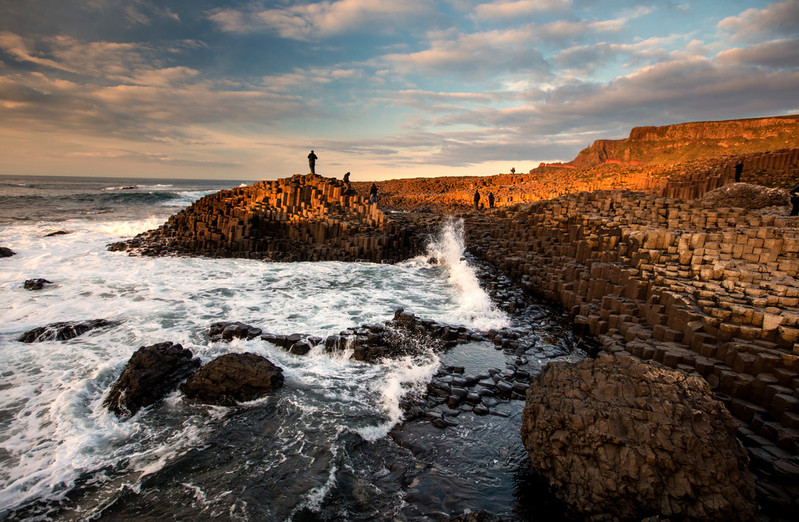 There's a reason why the Giant's Causeway is one of Ireland's most photographed locations – the world-famous basalt columns provide the perfect setting against a stunning seascape. It's home to stories of myths and legends, so why shouldn't it be home to the perfect love-story? (Yours, that is)
6. Ballintoy Harbour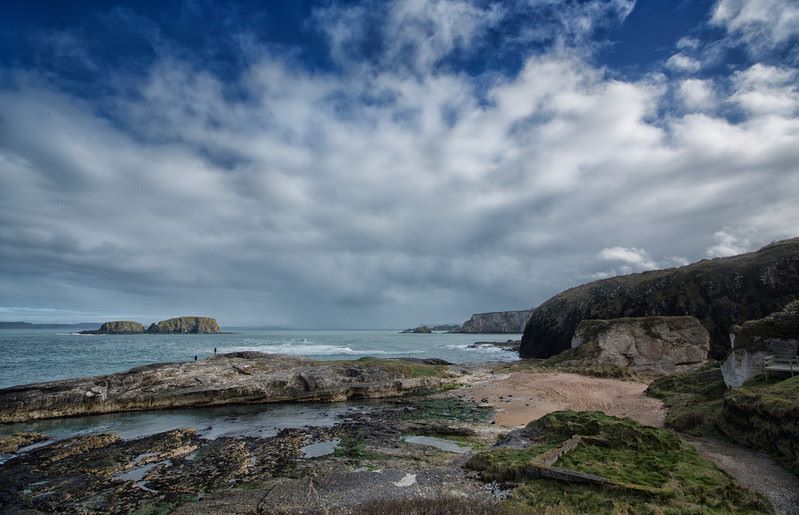 This quaint little harbour outside the village of Ballintoy is so picturesque, but bear in mind it can get extremely busy as everyone's keen to snap a few pictures on their trip along the Causeway Coastal Route. If you're considering popping the question, might we suggest a late evening visit while the sun is going down?
7. Binevenagh Mountain, Limavady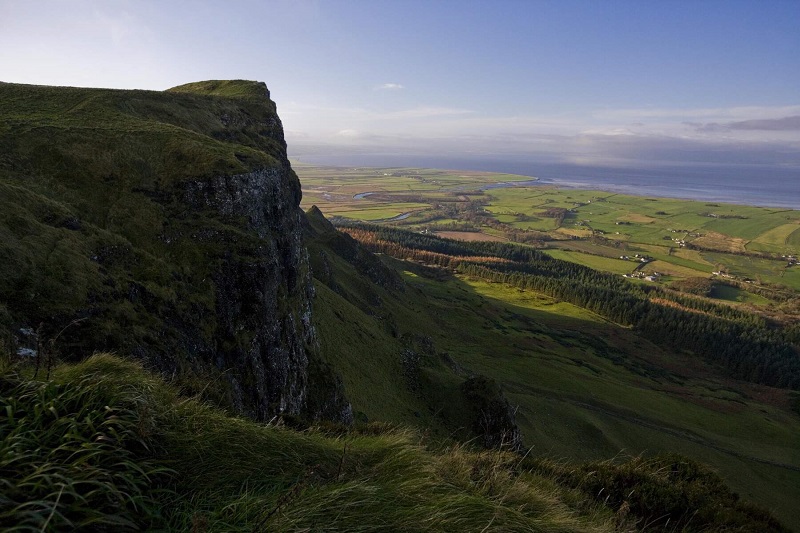 This one is truly breathtaking and is guaranteed to get you a big, fat YES! Who could say no to someone who plans a romantic surprise atop a mountain with some of the most stunning views in the Causeway Coast and Glens area? Top tip: plan a Prosecco picnic with all of their favourite foods.
8. Pan's Rock Bridge, Ballycastle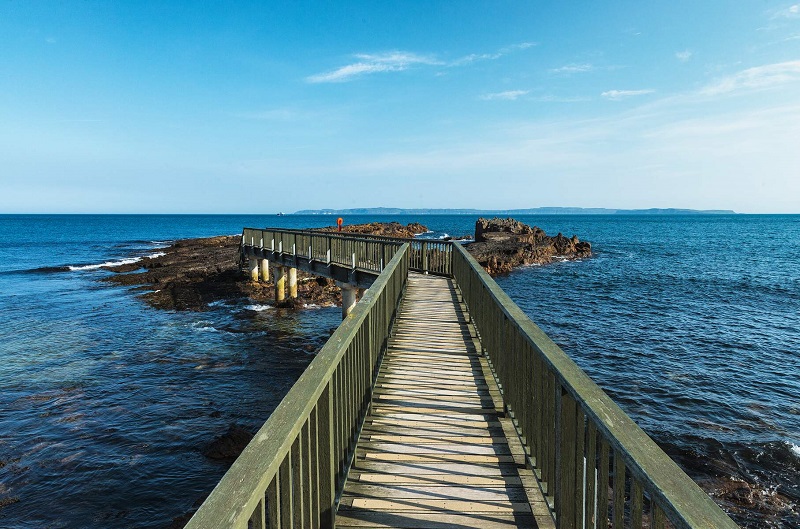 Pans Rock, on the eastern end of Ballycastle Bay offers spectacular views out to Fair Head and surrounding areas. The rock itself, which is the remains of an iron salt pan, is connected to the shore by a wooden bridge which is perfect for romantic strolls while taking in the beautiful surroundings of Ballycastle.
9. Portrush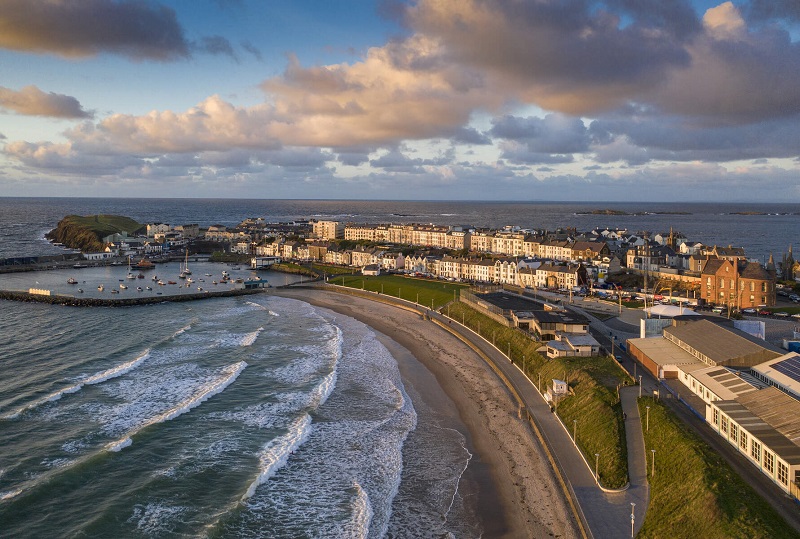 Does your other half have fond childhood memories of summers in beautiful Portrush? After all, it is a popular holiday destination for families from Northern Ireland and further afield. Take a late night walk along West Bay or East Strand, hopefully they'll be able to hear you asking that all important question over the sound of crashing waves
10. Banagher Glen Nature Reserve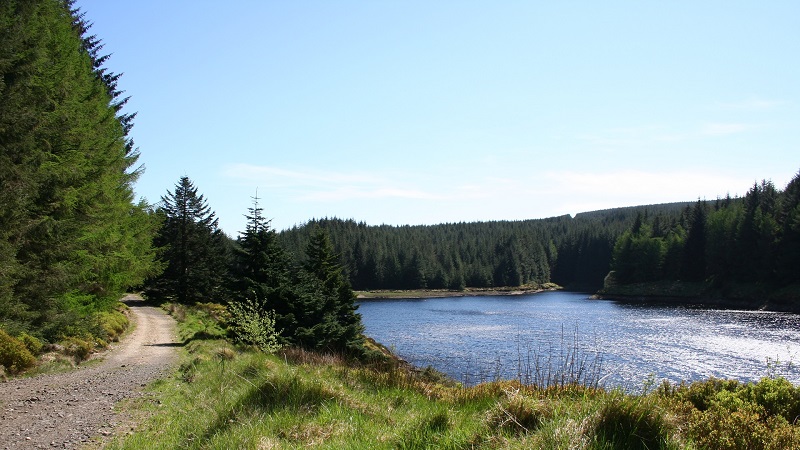 Nestled in the surrounds of Dungiven is the stunning nature reserve of Banagher Glen. Dense oak woodland stretches for miles, and within the reserve you'll find Altnaheglish Resevoir – a truly unique backdrop for the most memorable moments!
---
Will you be proposing to someone special this year? Or have you proposed to someone in the past in the Causeway Coast and Glens? We'd love to hear your stories! Let us know via social media!
Facebook: /visitcausewaycoastandglens
Instagram: @visitcausewaycoastandglens
Twitter: @visitcauseway