One of our favourite things to do in Autumn is to enjoy our fantastic walks, ranging from short walks to more challenging, longer trails, along our beautiful Causeway Coastal Route as well as in our beautiful rural countryside locations. After the busy summer months everywhere is quieter, the Autumn colours brighten the landscapes and our wonderful wildlife including deer, seals, squirrels and many more can be seen getting ready for the winter.
One of our many beautiful locations to enjoy at this time of year is Glenariff Forest Park in the stunning Glens of Antrim, where you'll find a range of trails to suit all abilities including leisurely walks through the forest and alongside the river as well as great views of the waterfalls. If you're lucky you might even see some of the delightful Red Squirrels that live here!
Find out more about visiting Glenariff and all our other wonderful walking routes here.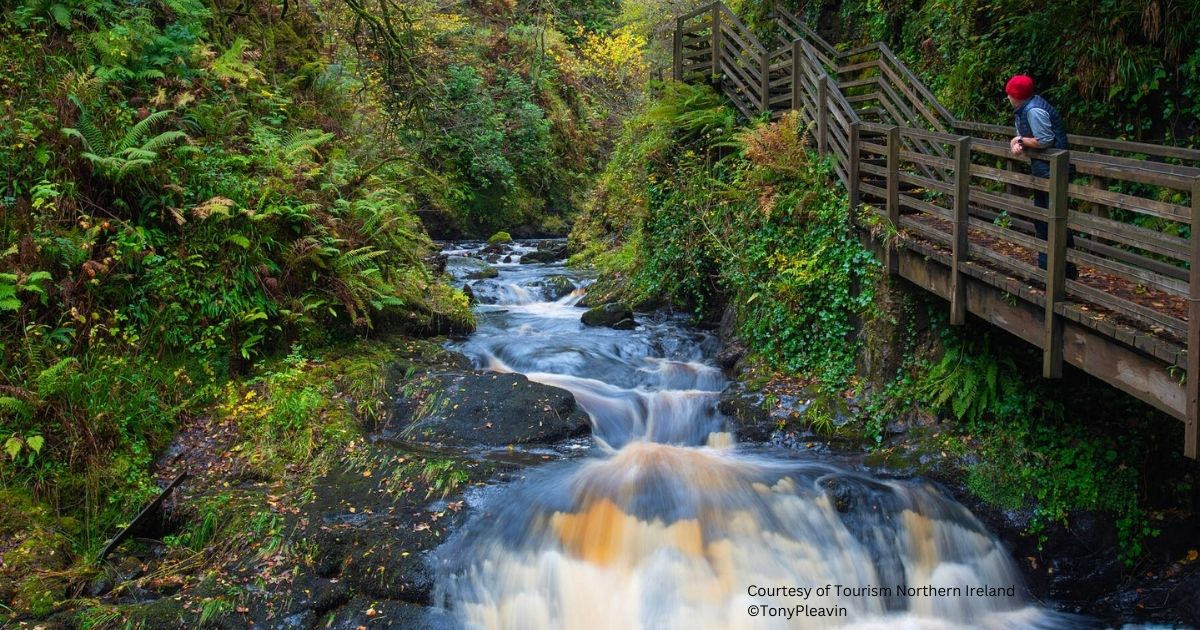 We have stunning beaches to enjoy year round and many water based activities can still be enjoyed in Autumn, including swimming and surfing. If anything, the water is warmer at this time of year, after the summer months! Find out more about our great experiences here.
If you don't fancy getting in the water, instead enjoy a leisurely walk along one of our many wonderful beaches. Call into one of the local cafes, restaurant or bars and try some of the delicious local produce on offer, much of it award winning - a great option after your walk. Find out more here about all our great places to eat and drink.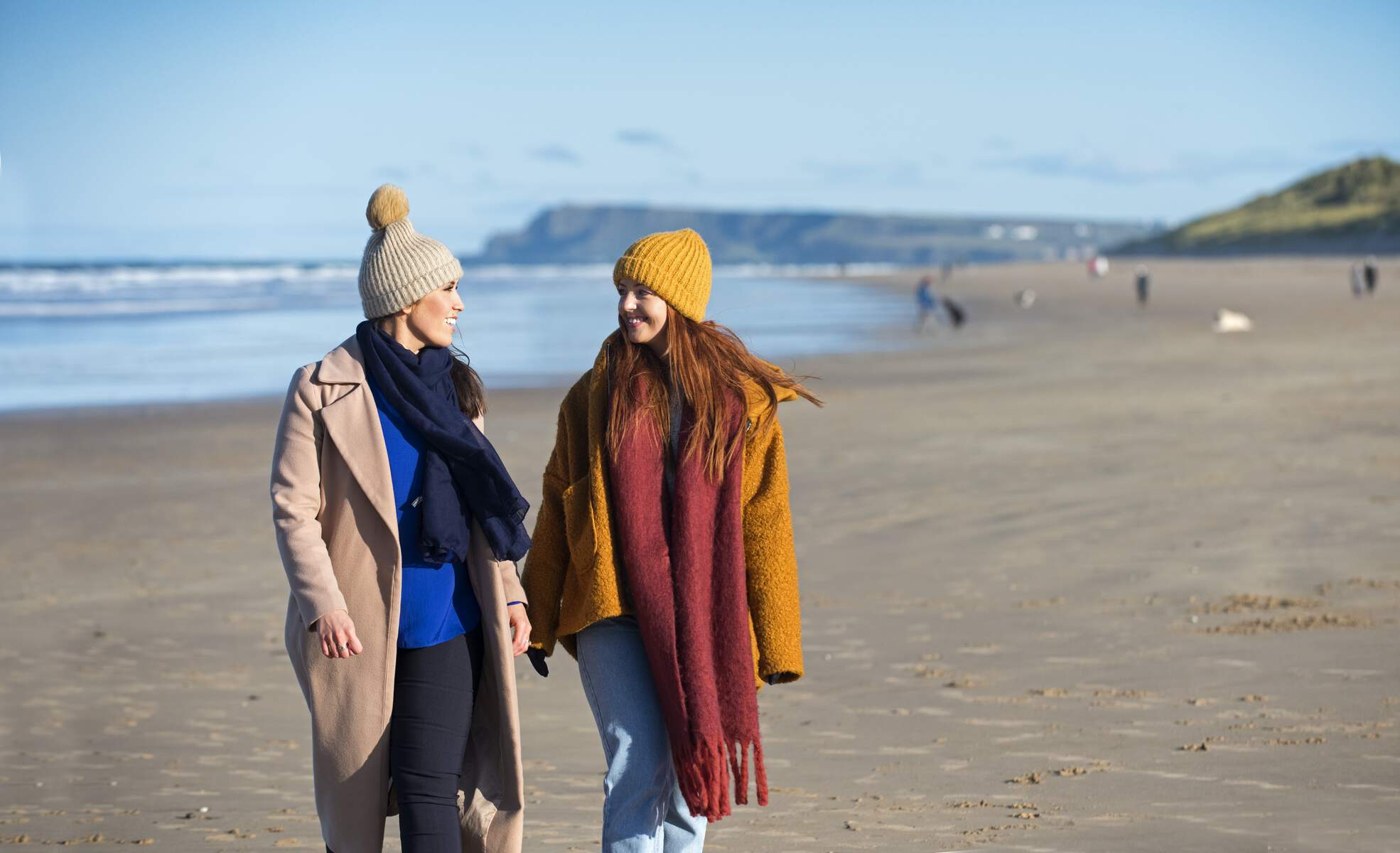 Many of our local tours continue year round. From bespoke, individual tours to group tours, there's always something to enjoy and to learn from our local experts. The Dark Hedges is a favourite location for visitors and locals. This ancient and protected avenue of trees is a fragile and much loved local location and was also one of a number of filming locations for the popular Game of Thrones HBO series. Find out more about all our great tours here.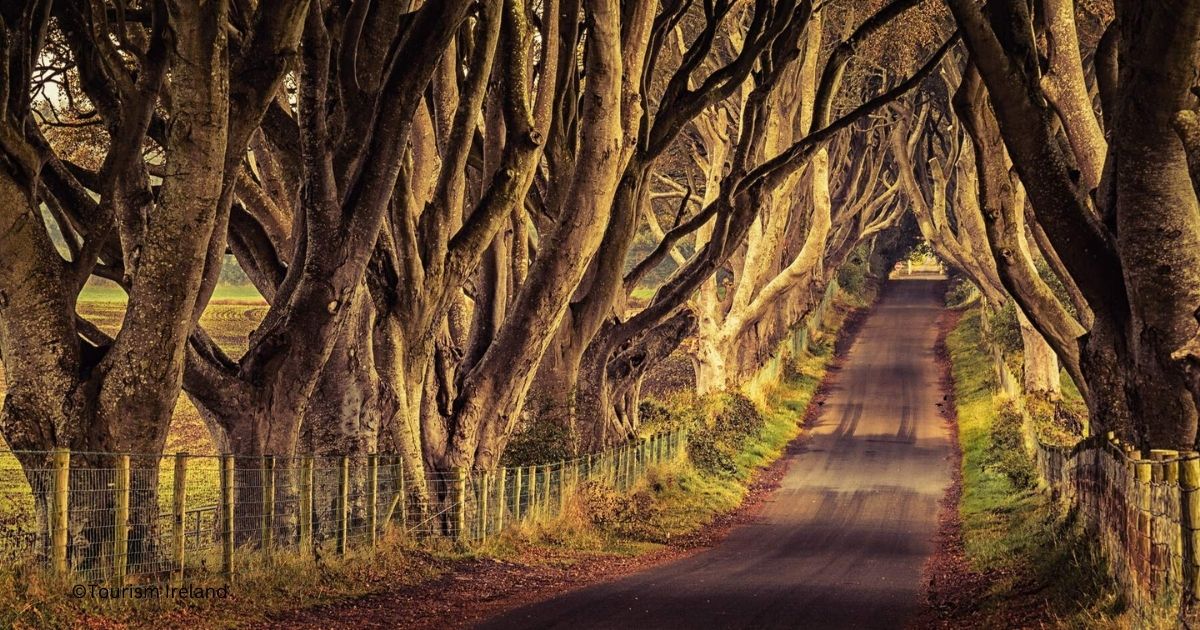 If you fancy somewhere a little more off the beaten track, we've lots of options for that too. One is the beautiful and peaceful location of Murlough Bay. Beautiful to visit and explore on foot and it's also possible to walk to the nearby headland cliffs of Fair Head, with wonderful panoramic views including to the seaside town of Ballycastle and across to Rathlin Island. If the weather is clear you can also see across to Scotland. Find out more about Murlough and Fair Head here.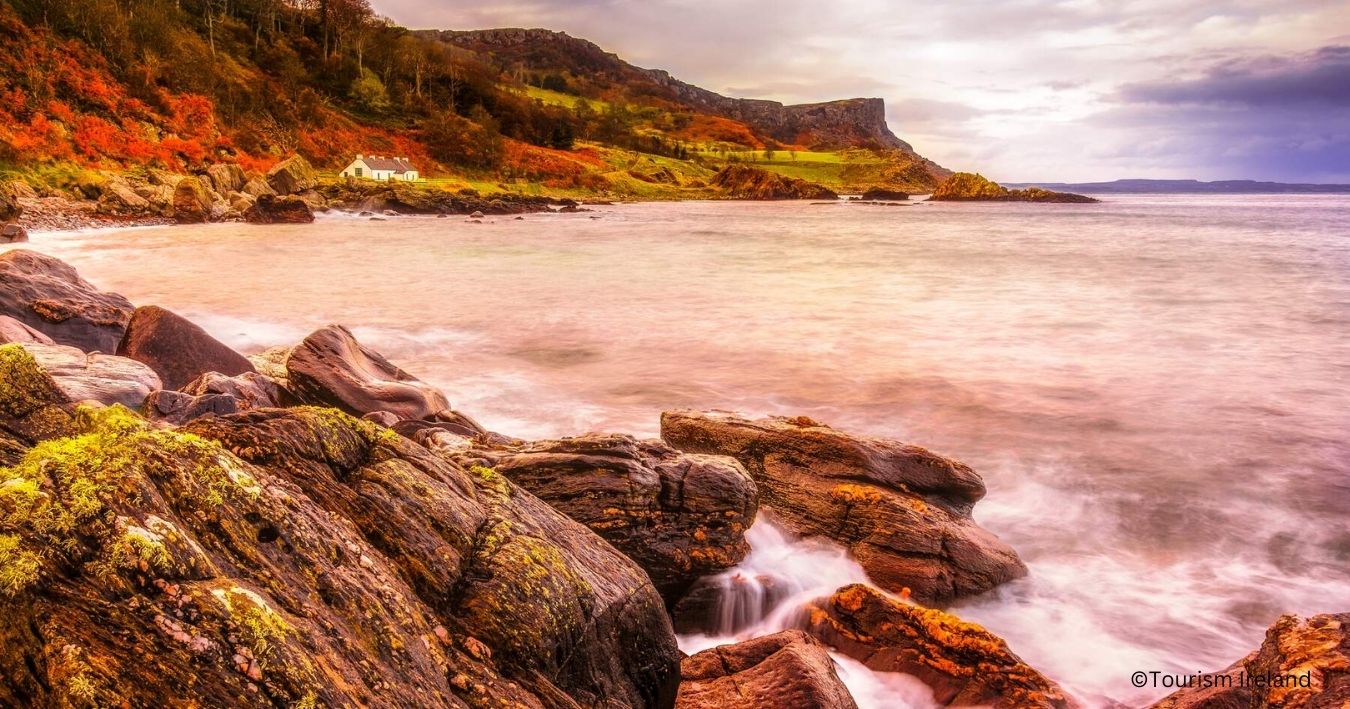 Maybe you just want to relax and cosy up in one of our many high quality accommodation options, from glamping to airbnbs to farmstays as well as boutique and luxury hotels. There's something for all tastes and budgets. Find out more about all our great accommodation options here.
There's nothing better than enjoying delicious food and perhaps a glass of wine or some of our local whiskey or gin, especially if you have a cosy fire to sit next to. You'll be spoilt for choice amongst all the fantastic bars, cafes and restaurants!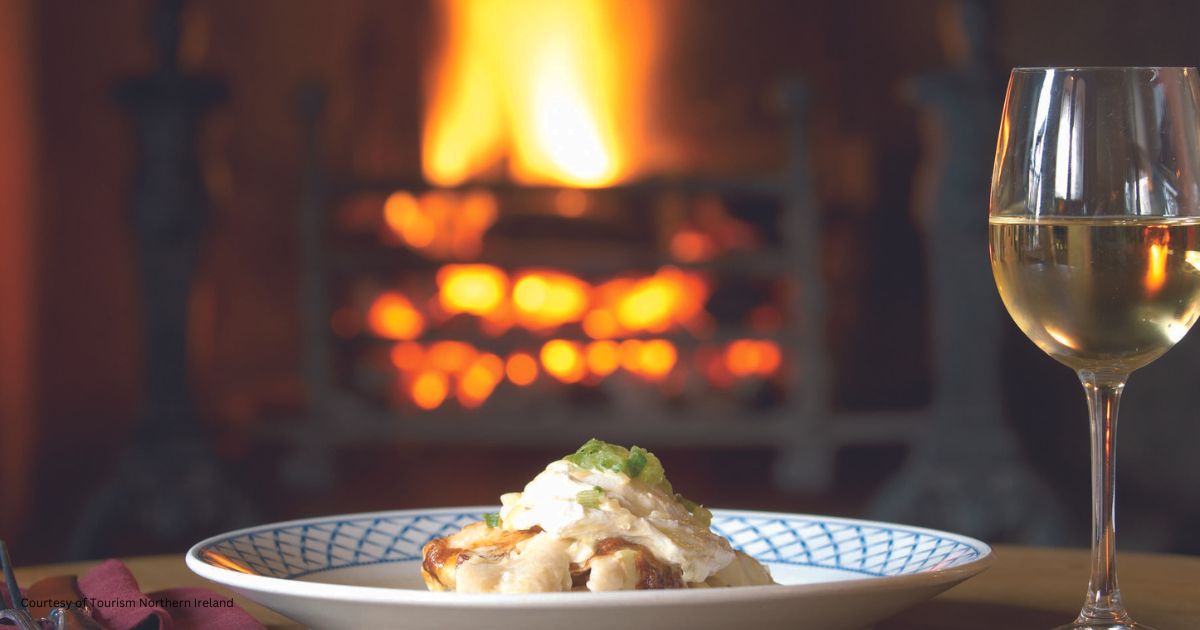 We love a good celebration! At the end of October, enjoy lots of Halloween Happenings including fireworks, pumpkin picking at local farms, music and other events and activities at a number of locations and venues across the Causeway Coast and Glens. Find out more out What's On for Halloween and other specific dates here.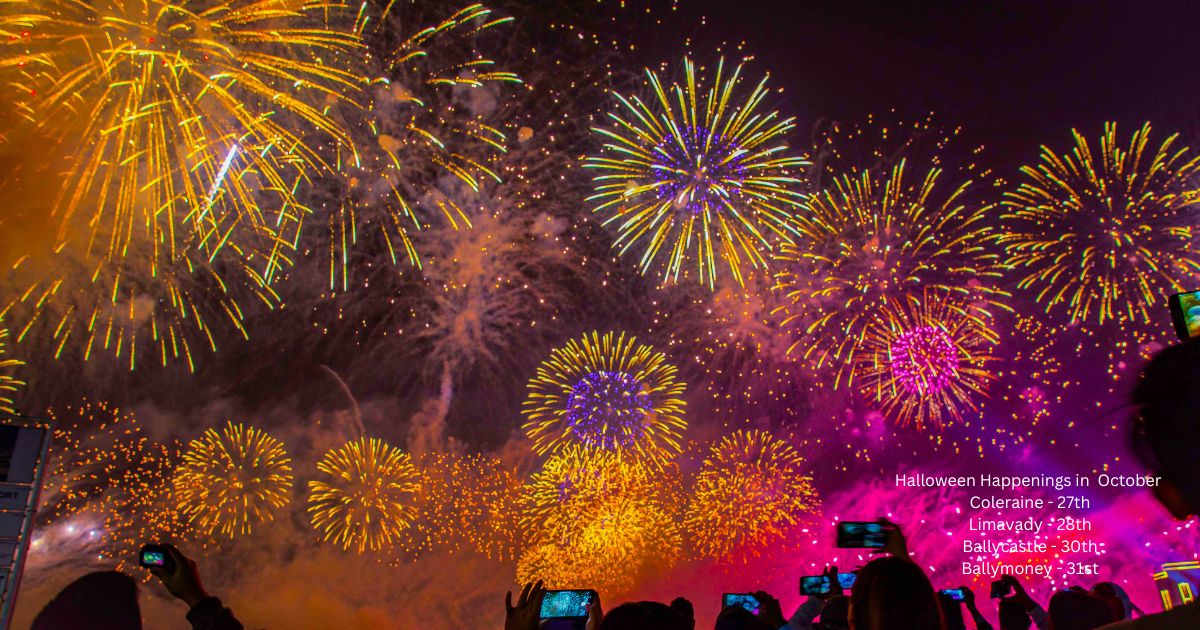 If you're a music lover, make sure to visit in November for the award winning Atlantic Sessions, a fantastic music festival with over 40 performers playing across various venues in Portrush and Portstewart. Many of the gigs and events are free, with some ticketed and advance booking is recommended. Find out all about Atlantic Sessions here.
So, what are you waiting for?
If you're planning an Autumn getaway, the stunning Causeway Coast and Glens is the perfect option - and if you're travelling from Ireland or the UK, it's so easy, it's on your doorstep. You can also find out What's On during your stay, from festivals to fireworks, storytelling to theatre, films and workshops, find out about it all here.
Great offers
If you're travelling this Autumn, we also have a range of great offers to make your stay even better, with more available soon! Find out more here.
Welcome to Autumn!
Welcome to the Causeway Coast and Glens!