Love is in the air! With golden beaches stretching for miles, beautiful woodland to explore at your leisure, and some of Ireland's most historical heritage sites, you'll find yourself absolutely infatuated with the Causeway Coast and Glens when you visit us for a short break.
We're a truly romantic destination, with plenty of great places to enjoy delicious local cuisine, or enjoy a drink by a cosy fireside. You'll find yourself marvelling at our Areas of Outstanding Natural Beauty, or if you prefer to stay indoors, treat yourself to a relaxing spa date. The possibilities are endless!
Treating someone special to a visit to Northern Ireland? Here's some ideas to truly impress them:
Walk hand-in-hand along our beaches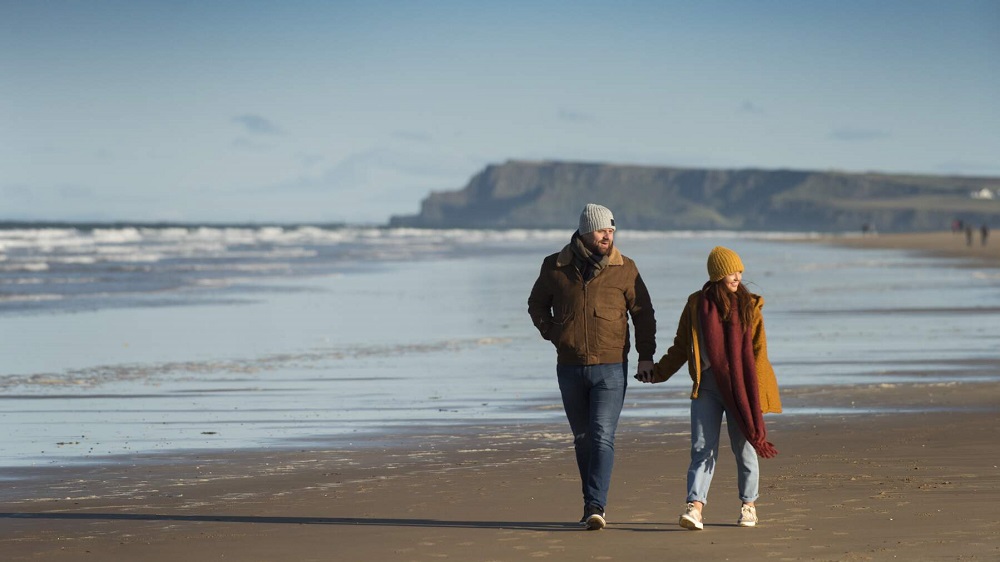 The Causeway Coast and Glens are home to some of the most magnificent beaches on the island or Ireland. We're home to 10 Blue Flag awards for some of our golden dunes; take a walk on miles of uninterrupted beauty while listening to the waves crash and it's easy to see why!
Wander through woodland and forest parks together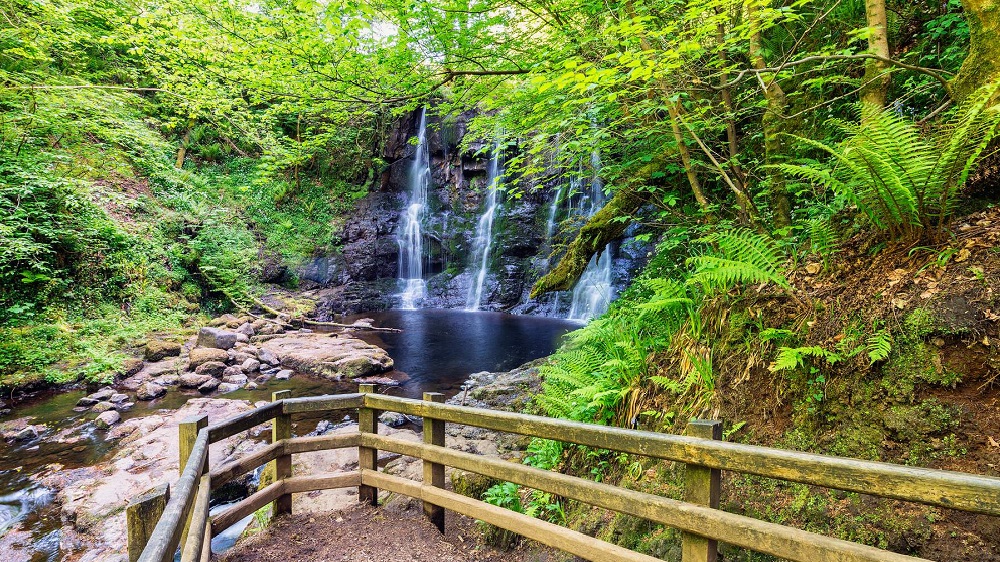 Is there anything more romantic than strolling through a quiet and serene forest? The sights, the sounds, and the smells of nature are the perfect setting for spending some quality time together. In the Causeway Coast and Glens you'll find plenty of country parks, riverside and forest walks to explore together. Not sure which one to visit first? Head to Glenariff for the day and check out the Waterfall Walk for an extra special experience!
Browse our forests and parks here >>
Visit Mussenden Temple and learn of its "love" story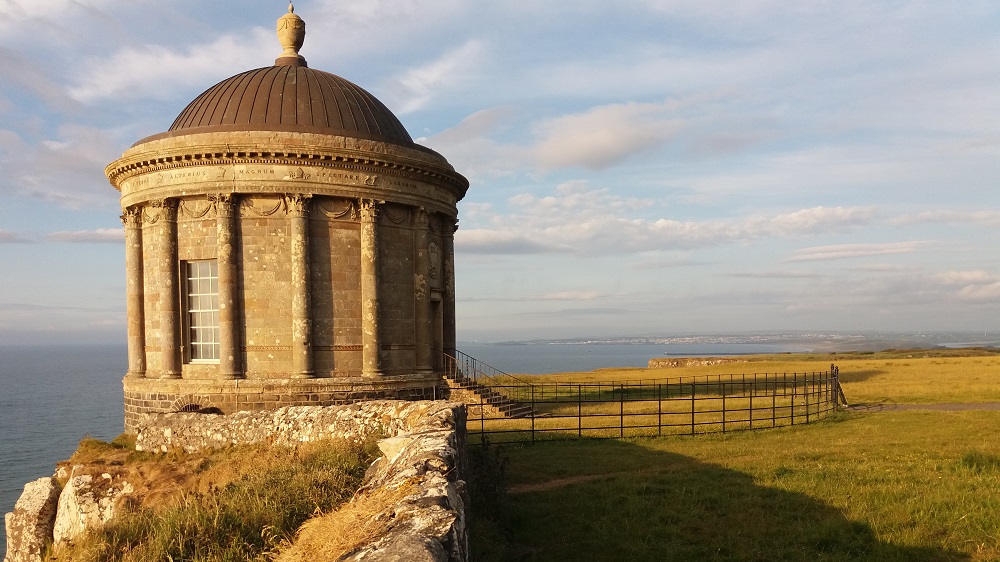 Even if you've yet to visit Northern Ireland, you're bound to already be familiar with the striking façade of Mussenden Temple – one of the country's most iconic attractions. Did you know that this beautiful building has it's very own (controversial!) love story? It's true. The temple was built in 1785 as a summer library and is dedicated to the memory of Hervey's niece Frideswide Mussenden, whom he is supposed to have been infatuated with.
Channel your inner power couple at our ruined castles
Travel back in time to the ruins of Dunluce Castle and live out your wildest fantasy of being the original owners of this 16th Century icon. Back then, it was inhabited by both the feuding McQuillan and MacDonnell clans. The views from the crumbled, empty windows are spectacular as you look to the sea below you. In recent years, the castle has been witness to many a romantic proposal!
Browse more historical attractions here >>
Indulge yourselves on a decadent dinner date…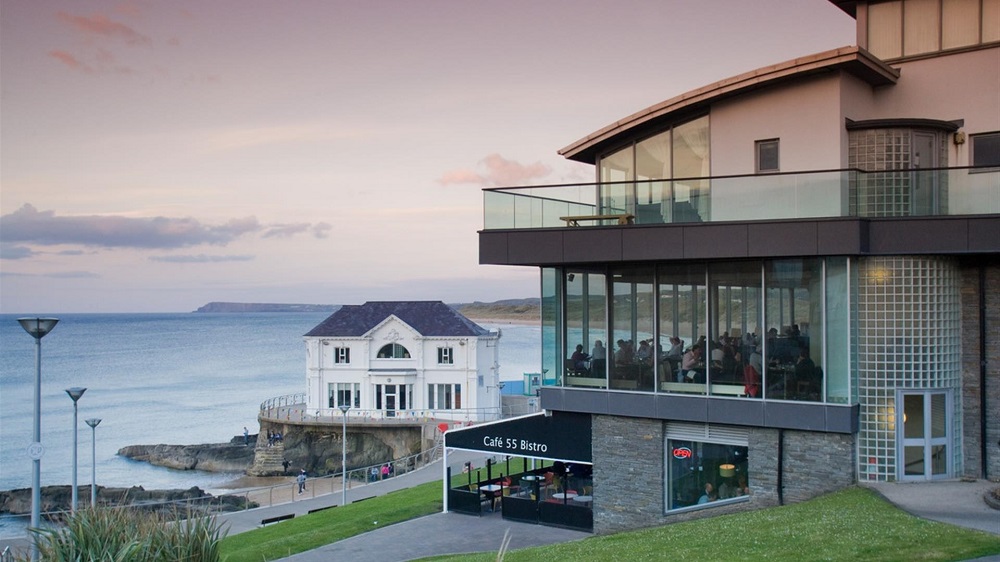 Get dressed up and prepare to chow down; the Causeway Coast and Glens is home to many incredible eateries in the most stunning of surrounds. Take in oceanside views in Portrush's many renowned restaurants, or share an intimate candlelit meal at a quiet country hotel – the choice is yours.
…or keep it cute with fish & chips by the sea
Prefer something a little more casual? Take a walk on one of our beaches, and refuel with fish and chips from the comfort of your car (or at a local picnic spot when the weather is warm). It's one of the many favourite things that locals and visitors alike love to do. Great views, your favourite person, and no interruptions – perfection!
Browse food & drink option here >>
Surprise them with a spa date for two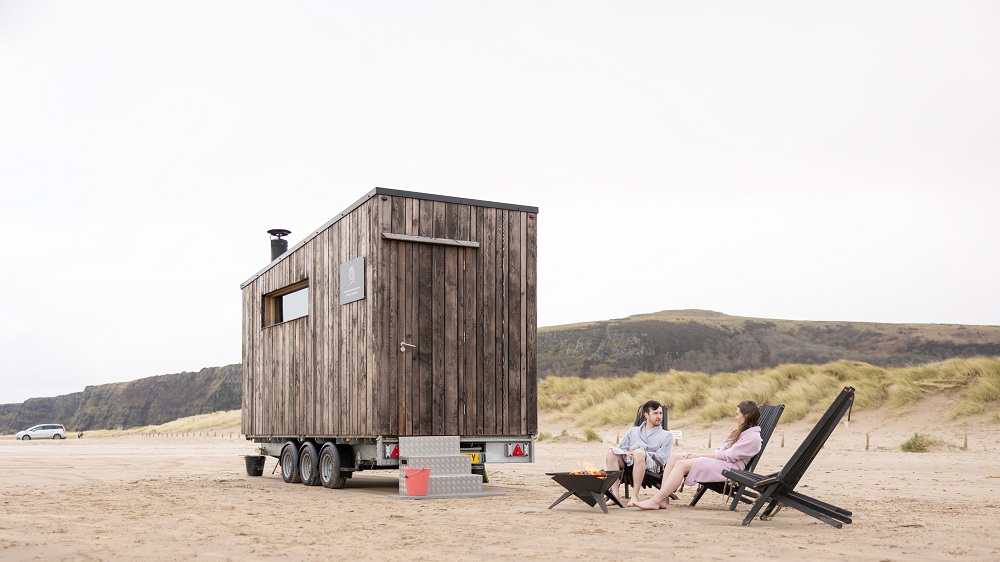 Everyone loves a spa day! Treat yourself and your loved one to a couple's massage, an indulgent facial, or spend a day dipping in and out of the jacuzzi at one of the health suites in the area. There's even an incredible Finnish Sea Sauna experience that can be found on Benone Beach, where you can take a bracing dip in the ocean before returning to the warmth of this one-of-a-kind mobile sauna.
READ: Relax & rejuvenate with these spa experiences in the Causeway Coast & Glens
Have a go at horse-riding on the beach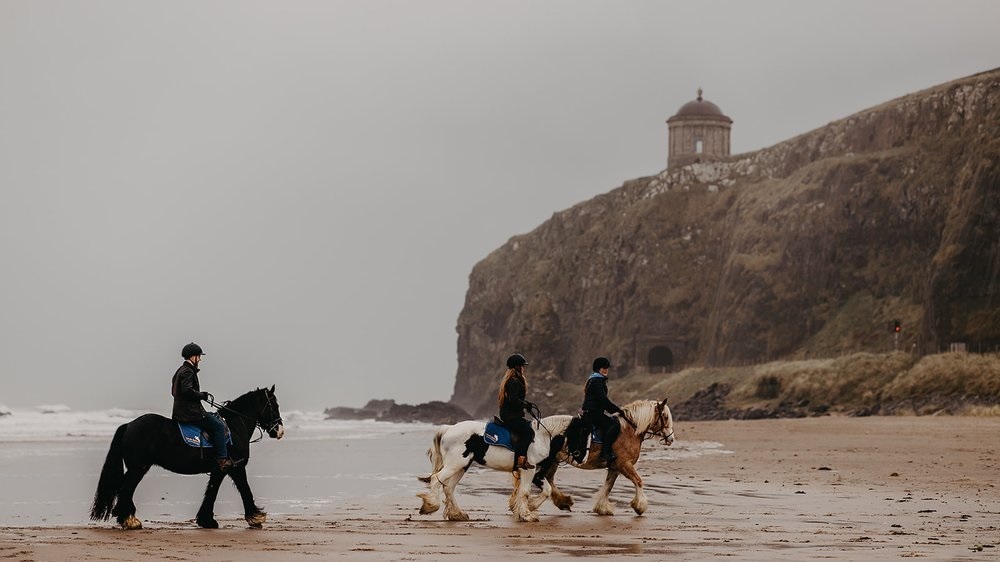 If you and your other half love to be active, a horseback ride on one of our scenic beaches is the perfect way to spend an evening. Crindle Bespoke Experiences offer a great day out for couples which involves a leisurely trek from Benone to Downhill Beach, with a prosecco by campfire to relax with afterwards.
See all equestrian experiences in the Causeway Coast and Glens here >>
Explore the shore on a paddle-boarding experience…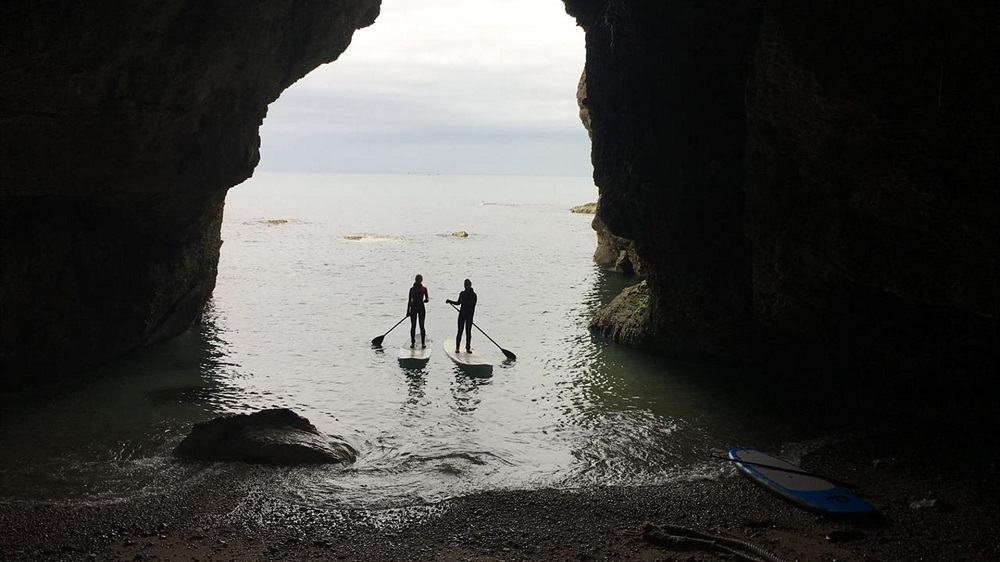 There's something so soothing about paddling on the still waters of our coastal shores, and the sights you'll see while doing so will leave you awe-struck. Explore hidden coastal caves and hideouts together, and maybe even spot a dolphin or two. Magical!
…or relax in comfort & style on a boat cruise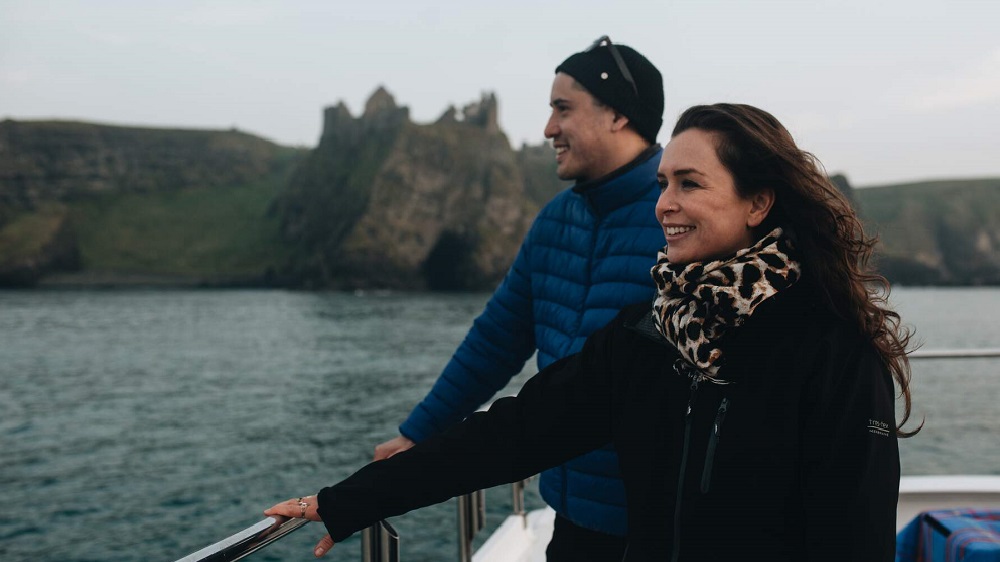 Don't quite have the sea legs for paddle-boarding yet? Luckily for you, you can still go dolphin spotting with our many great cruise operators in the area. If you'd prefer a quiet sale down a meandering countryside river with a glass of wine in hand, that's also an option too!
See watersport activities and cruises here >>
Settle in for the night…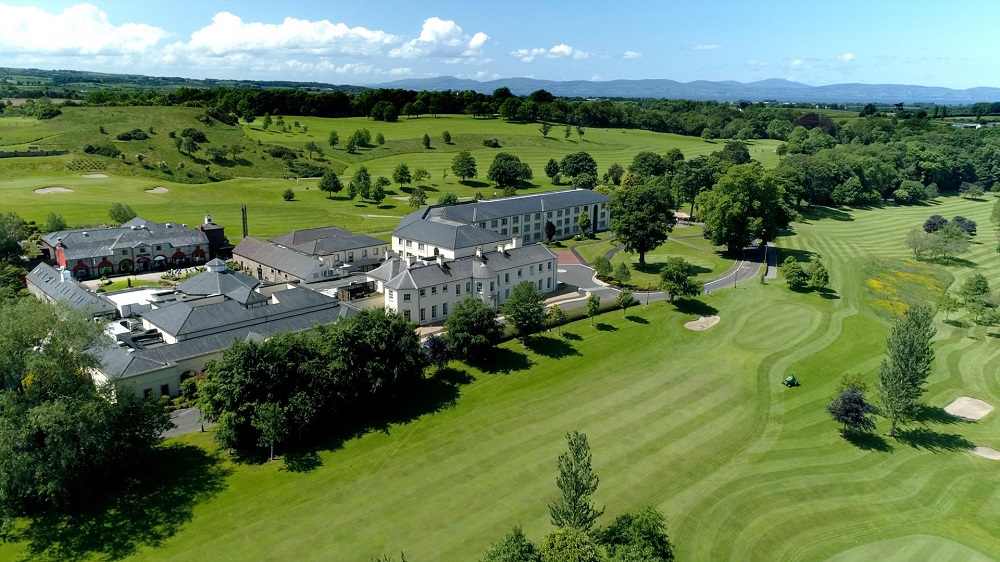 When it comes to choosing your accommodation for your romantic break, the choices are endless. Whether you want cosy up in a quaint country house, or sleep in style at a luxurious hotel, we have an abundance of properties ready to welcome you and show you that world famous Irish hospitality!
… or camp out under the stars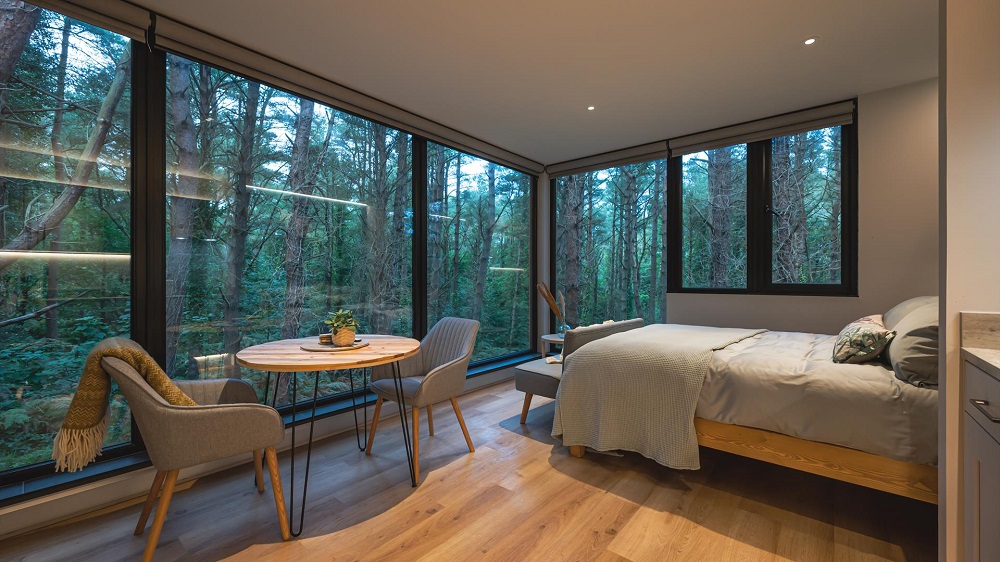 Glamping has taken the Causeway Coast by storm! Ever fancied spending a night sleeping in the trees? Or how about having 24-hour access to your own private hot tub in the middle of the quiet countryside? We can't think of anything more romantic.
View accommodation options here >>
Will you be treating your loved one to a special romantic trip in the Causeway Coast and Glens?