We all deserve a little 'me' time now and again. Whether you achieve that by submersing yourself in the natural environment around you, or if you want to indulge in a relaxing experience with an expert guide, we've got plenty of options in the Causeway Coast and Glens for those seeking some much-needed self-care.
Let these relaxing activities and experiences clear your mind during your next visit:
Spa Experiences
When we think of 'self-care' or relaxation, usually one of the first things that spring to mind is a trip to the spa. In the Causeway Coast and Glens, you'll find incredible day spas, and those that are part of our friendly hotels, guest houses and glamping sites.
Roe Park Resort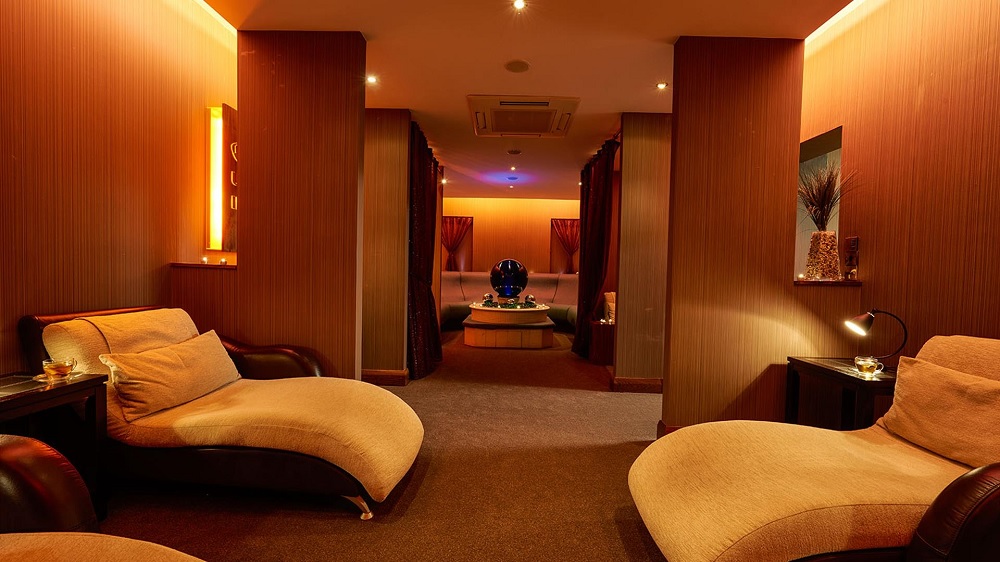 The Spa at Roe Park has a range of relaxing treatments to help you to completely unwind & destress. Whilst at The Spa, all guests have complimentary use of the pool, jacuzzi, sauna and steam room facilities.

Kintala Resort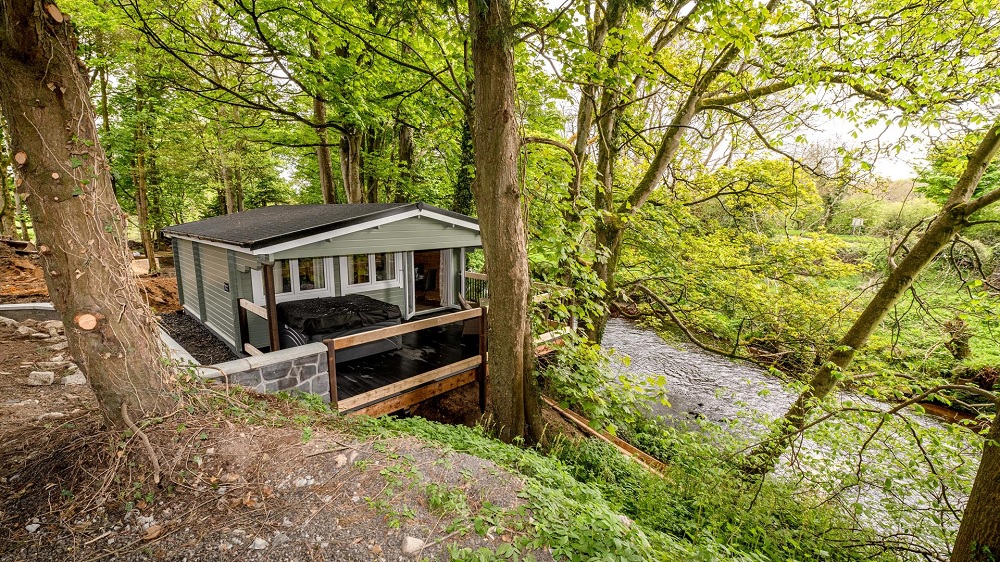 Nestled in the Dungiven countryside, Kintala Resort is one of the latest additions to the Causeway Coast's glamping scene. Not only can you snuggle down in a private lodge with your own hot tub for the night, you can book yourself in for a variety of luxurious treatments at their on site spa.

Hotbox Sea Sauna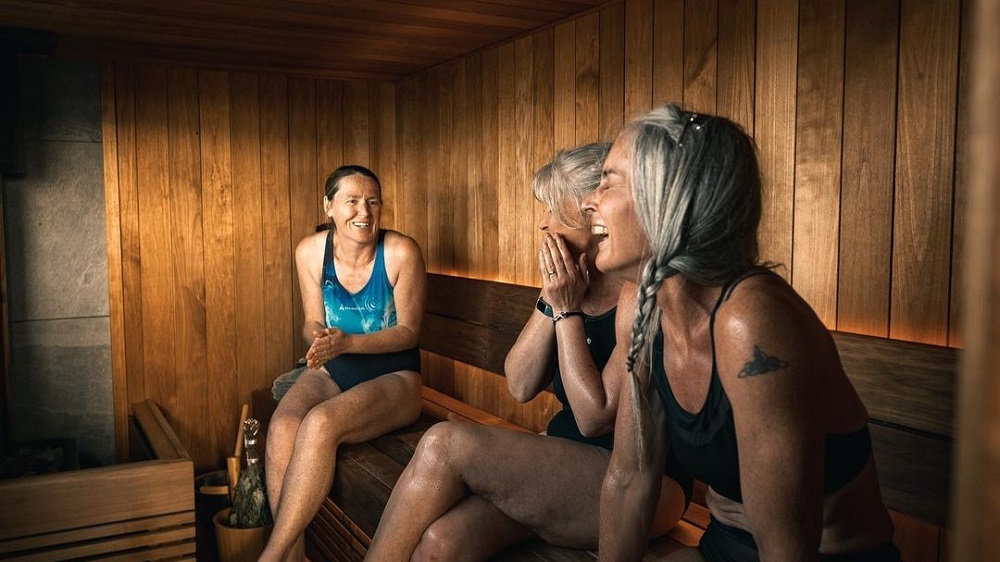 For a truly unique experience, you can even enjoy the use of Northern Ireland's first 'Sea Sauna' on Benone Beach with Hotbox Sea Sauna. Take a dip in the chilling waters of the ocean, before returning to the wood-fired sauna, perfectly situated to allow you to take in the views of Donegal, and towards Mussenden Temple. Sessions are available Thursday-Sunday and can be booked via Hotbox Sea Saunas website.

READ: Relax & rejuvenate with these spa experiences in the Causeway Coast & Glens
Water-based experiences
There's a science as to why people find being on or near water relaxing. "Blue spaces", as they are sometimes referred to, have been proven to reduce the effects of stress and anxiety. Fortunately for you, the Causeway Coast and Glens are surrounded by such spaces, with the Wild Atlantic Ocean on our doorstep, and plenty of meandering rivers which flow through our towns and countryside spaces.
White River Charters River Boat Cruises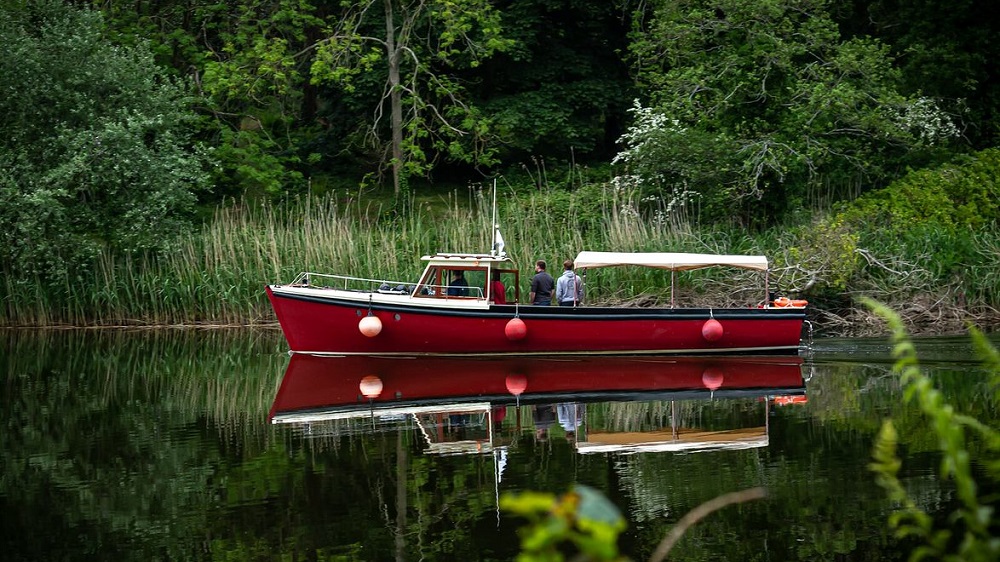 The gentle, rocking motion of a river boat cruise will soothe your worries and stresses of the day. White River Charters' 'Best of the Bann' experience starts at The Cutts, Coleraine, where MV Kingfisher will take you on a slow and gentle cruise of the tranquil River Bann upstream past Loughan Island to Camus, then onwards to Drumaheglis. You will stop along the way for tea, coffee, and freshly baked refreshments and enjoy some quiet time close to nature. A blissful experience!

Stand-Up Paddle Boarding with Rathlin Adventures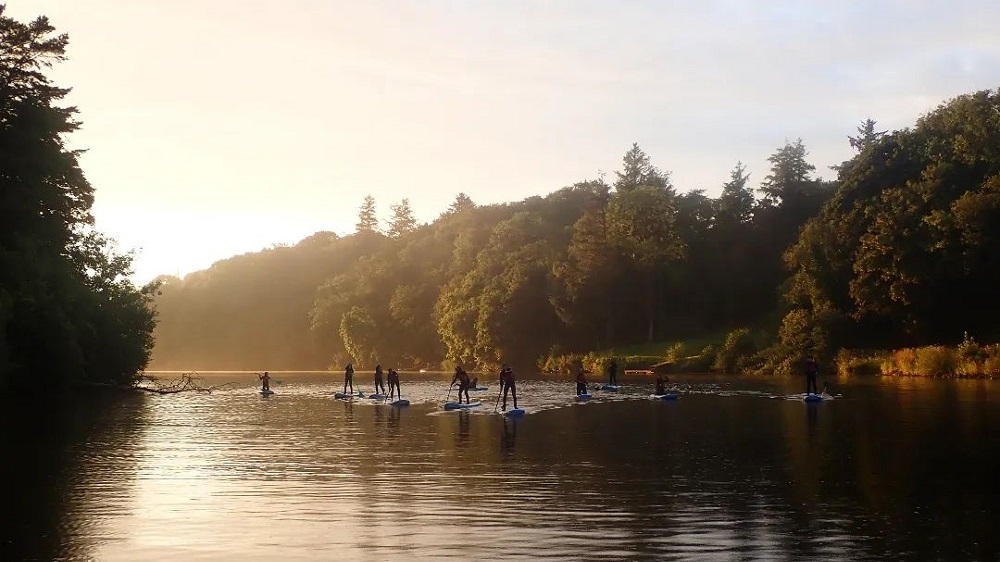 If you think being adventurous and being relaxed can't be achieved simultaneously, you've never been stand-up paddle boarding! Rathlin Adventures is an outdoor activity provider specialising in rock climbing and abseiling, coasteering and stand-up paddleboarding. Their activities can be enjoyed across a variety of locations in the area and sessions are tailored to individual group bookings. A day out with Rathlin Adventures is a fantastic way to create long lasting memories. All abilities are welcome!

Spend a day on the water with Abhainn Cruises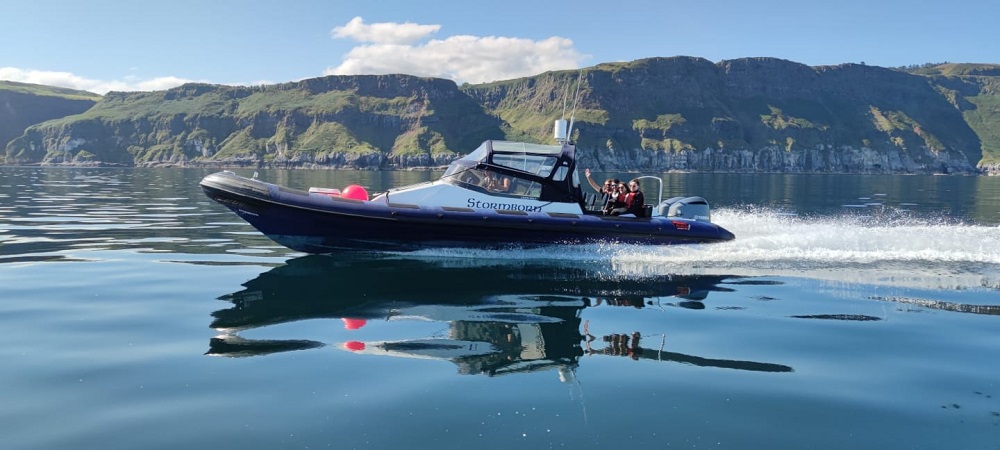 Abhainn Cruises Private Charter Boat Tours provide a chance to get outdoors, onto the water and away from your everyday routine. The primal appeal of the water creates a relaxing sense of freedom and stimulates our sense of touch, smell, hearing and even taste. As a private charter you'll experience this only with your friends and family, under the care of your Skipper. The swift but steady RIB will provide excitement and you will end your experience feeling invigorated and revitalised.


READ: Try these water activities during your next visit to the Causeway Coast and Glens
Animal Therapy
There's a reason why our furry friends bring us so much joy and comfort. Spending time with animals has been proven to boost our moods, and even lower blood pressure. Here in the Causeway Coast and Glens, we've got plenty of horse-riding instructors and experiences, and even a few petting farms too.
North Coast Alpacas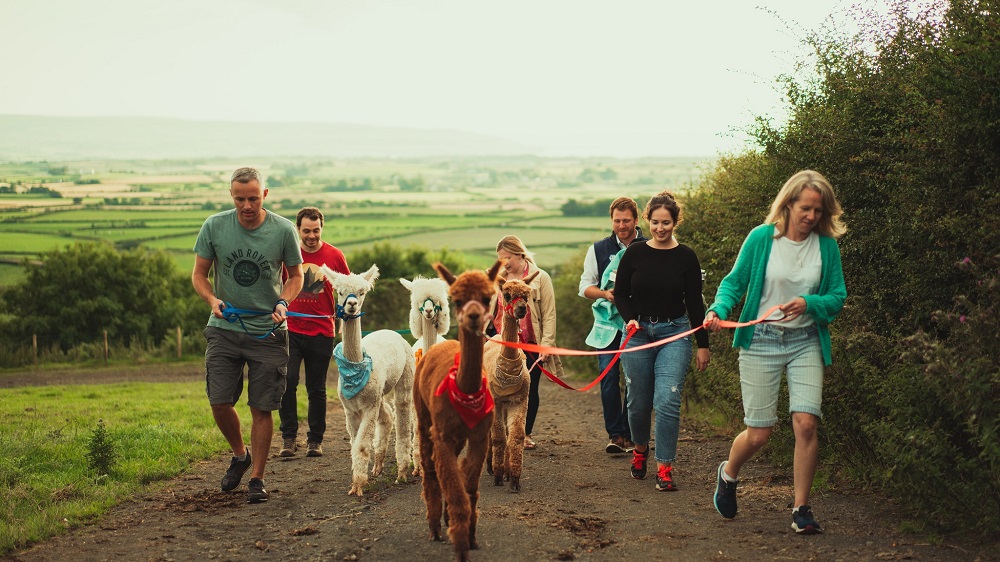 Enjoy some of the very best scenery the Causeway Coast has to offer with your very own alpaca buddy. Book in for a relaxing trek or, if you're feeling a little more adventurous, try their Dusk Walk to the summit of their farm. Here you can experience panoramic views and if you're lucky, a beautiful sunset. You can also try feeding and cuddling these beautiful animals as part of their 'Alpaca Picnic' experience!

Crindle Stables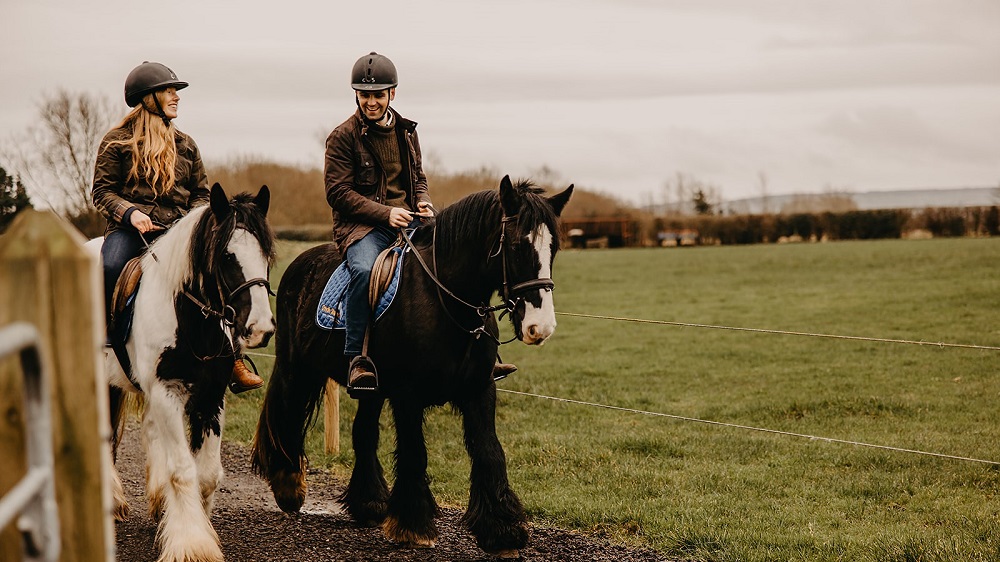 This professional equestrian centre offers two stunning trek options that ensure a relaxing and rejuvenating horse-back experience. Both their morning countryside trek and evening sunset trail ride focus on immersing yourself in the great outdoors, while enjoying a leisurely ride on one of their friendly and affectionate mounts. Focusing on the therapeutic benefits that equine experiences can bring, you will feel your worries melt away as you take in the sights and sounds of Binevenagh Mountain and the coast on the horizon.

Rosepark Farm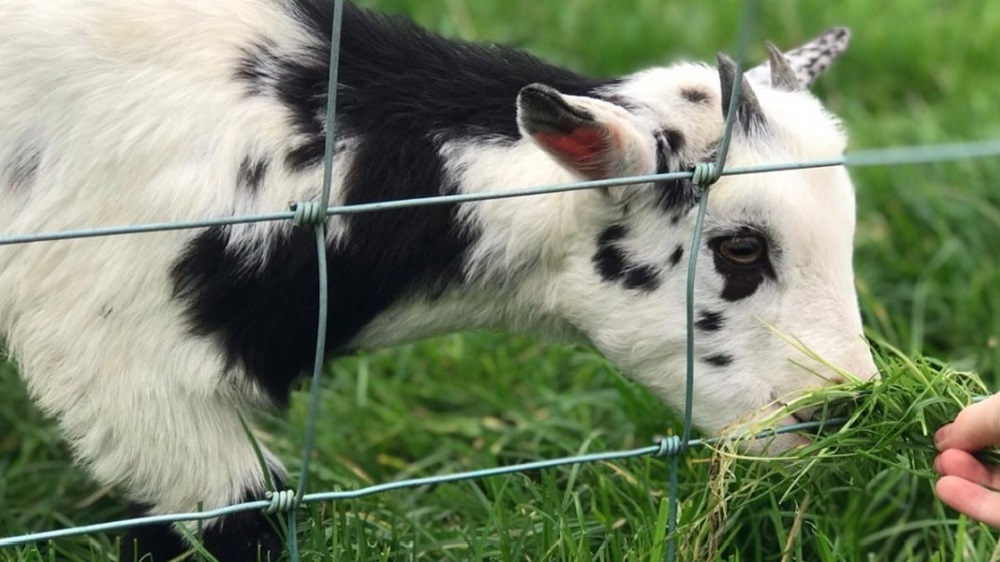 Just outside the town of Ballymoney, you'll find a 70-acre farm where you can get up close and personal with some cute and cuddly creatures (and even some scaley ones, too). After spending time with your new friends, you can take a dip in the Blue Lagoon, a pristine inland beach and the first of it's kind in Northern Ireland.

Spending time in Nature
Much like the benefits we mentioned about spending time near water, immersing yourself in our wild green spaces can have a positive impact on our physical and mental health. For one, a long walk is a great way to exercise and release your endorphins. Taking in some fresh air helps us to regulate our bodies oxygen levels too. Don't forget to take care of our natural environment when exploring too, always dispose of your rubbish appropriately and Leave No Trace.
Forest bathing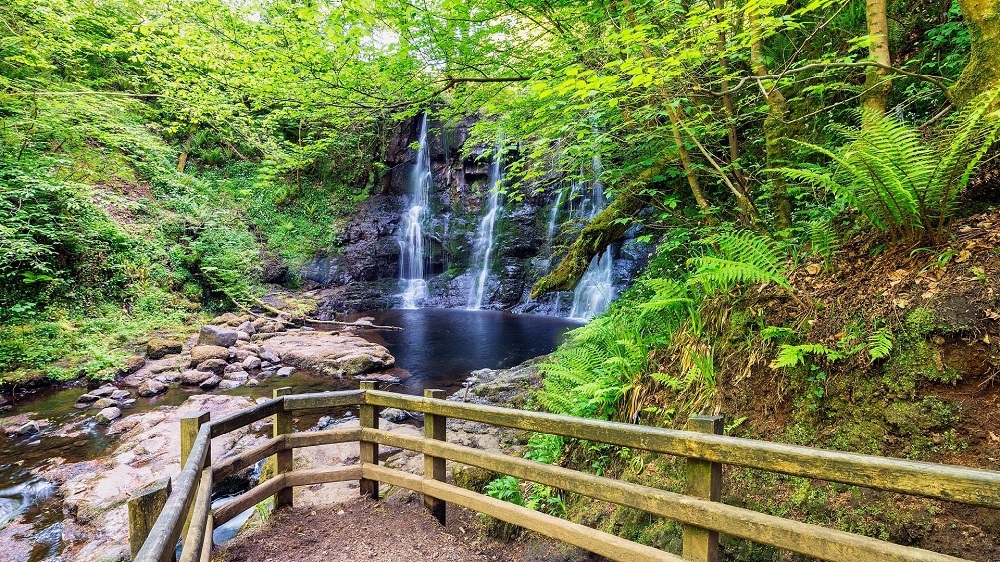 One way to get your nature fix is to visit any of our lush green spaces and really focus on your senses. 'Forest bathing' is a practice that's soaring in popularity, and all it really translates to is spending time in natural spaces to find inner peace and a sense of calm. Take a walk through Glenariff Forest Park and enjoy the sights and sounds of majestic waterfalls. Stroll through Downhill Forest and let the smell of wild garlic awaken your senses.
READ: Enchanting Forest Trails in the Causeway Coast and Glens
Broughgammon Foraging Experiences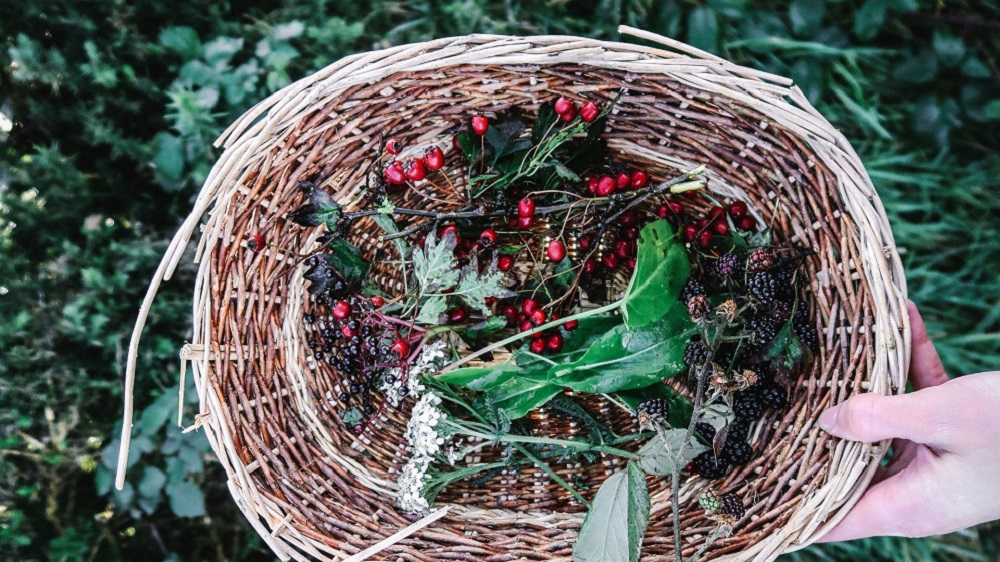 Broughgammon Farm, a family-run business with a focus on sustainability, frequently offer Foraging Experiences on the grounds of their working farm. During these experiences, you'll discover the delicious wild food that grows in hedgerows, coppiced woodland, garden and meadows, and learn the techniques to forage for them safely.

Meditation Retreats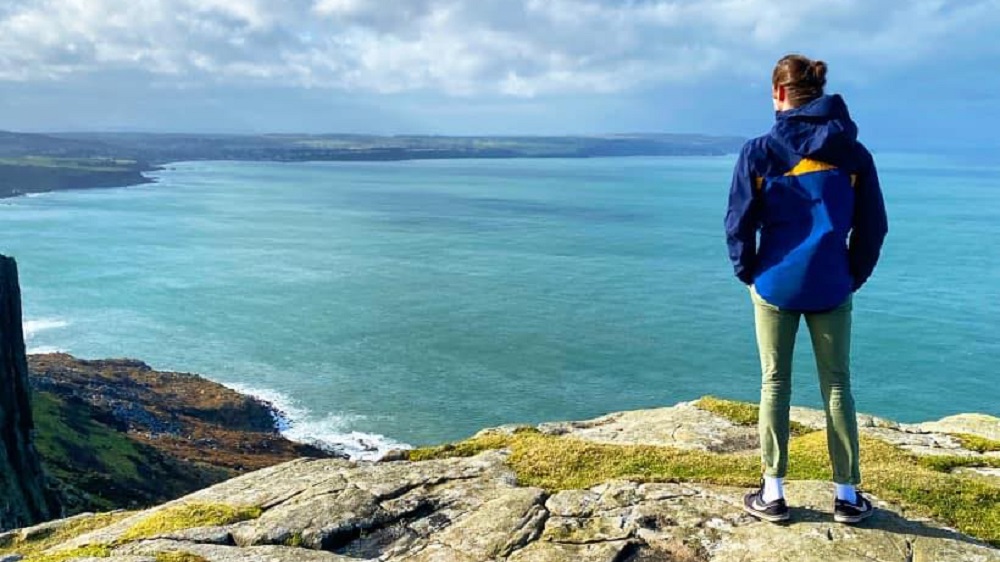 Wild Bay Retreats offer eye-opening meditation retreats on the Causeway Coast, as well as Wild Day experiences, both of which afford participants the chance to learn new meditation techniques for when life gets stressful. Taking place across various locations, you'll visit our natural spaces, including our beautiful beaches, where expert instructor Daniel will guide you through the ultimate relaxation.

Stay in the Tree Tops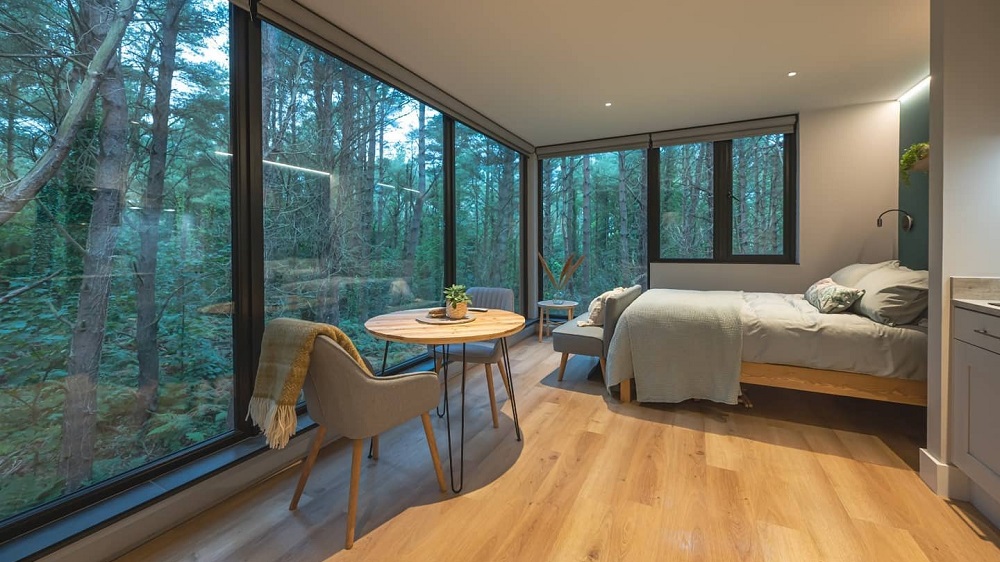 For a great night's sleep, take yourself to Burrenmore Nest – a luxurious set of private lodges, tucked away in secluded woodland just outside the seaside village of Castlerock. Each lodge comes with its own whirlpool bath, comfy king-size bed, and cinema-style projector. Your pets are also welcome to stay at their selected pet-friendly lodges!

Unwind at Mussenden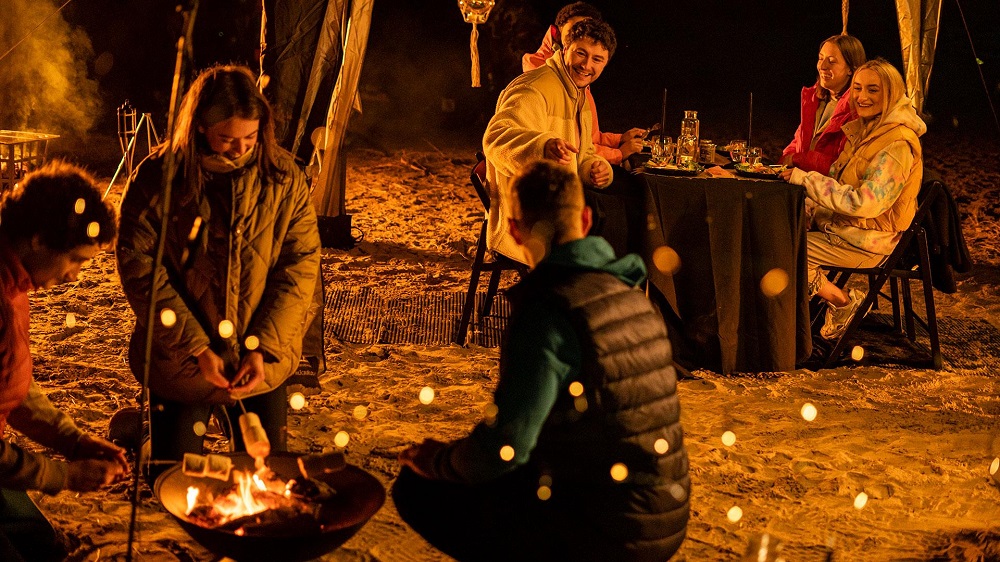 This experience begins at the stunning Downhill Beach on the Causeway Coast, surrounded by the striking cliffs of Binevenagh – an Area of Outstanding Natural Beauty. Your local guide will take you for a relaxing walk through Downhill Forest, encouraging you to take in the beauty of your natural surroundings. Afterwards, you'll take a dip in the ocean before enjoying a wild-cooked meal made from foraged ingredients and local produce – seasoned with tasty Mussenden Sea Salt of course!

You'll find plenty more throughout our area to relax you, including Yoga tours, creative workshops with local artisans, or you can simply just book a night away in a cosy cabin nestled in the countryside – the perfect escape!
It's time to unwind. Which of these relaxing experiences will you try during your next visit to the Causeway Coast and Glens?