Northern Ireland's stunning Causeway Coast and Glens is any traveller's dream. Sandy beaches, quaint fishing villages, and some of Ireland's most iconic attractions (including the famous Giant's Causeway) are just some of the highlights of this world-famous destination.
There is truly something for everyone to enjoy on the route, whether you're seeking adventure or just want to unwind, relax and get back to nature, the beauty of choice lies within the Causeway Coastal Route.
Planning a trip soon? Here's a perfect itinerary that allows you to see it all, ideal if you've flown to Belfast or Dublin airports. Sat-navs at the ready - this is the road trip of a lifetime!
Glens of Antrim
The first stop on your itinerary (if travelling from Belfast or Dublin) is the stunning Glens of Antrim. Forests and fields of green stretch for miles, with quaint towns and villages dotted throughout. It's the perfect place to relax and unwind, while allowing you to take in breathtaking scenery at the same time. Take the A26 and A43 from Belfast International airport to arrive at the first stop on your itinerary.
Glenariff Forest Park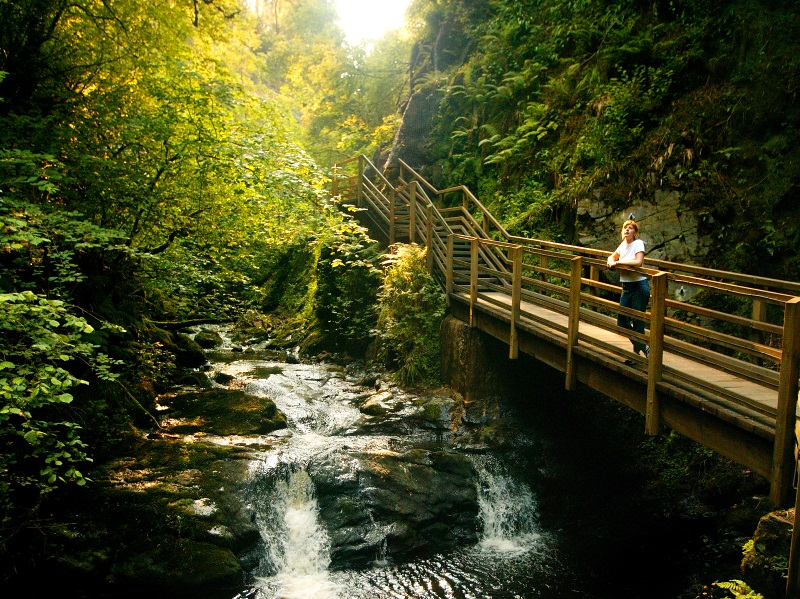 Glenariff Forest Park, County Antrim, is a place of exceptional beauty and stunning scenery. The unique Waterfall Walkway, opened 80 years ago, has been significantly upgraded along its 3 mile length which passes through a National Nature Reserve.
Drive time from Belfast International: 40 minutes
Cushendall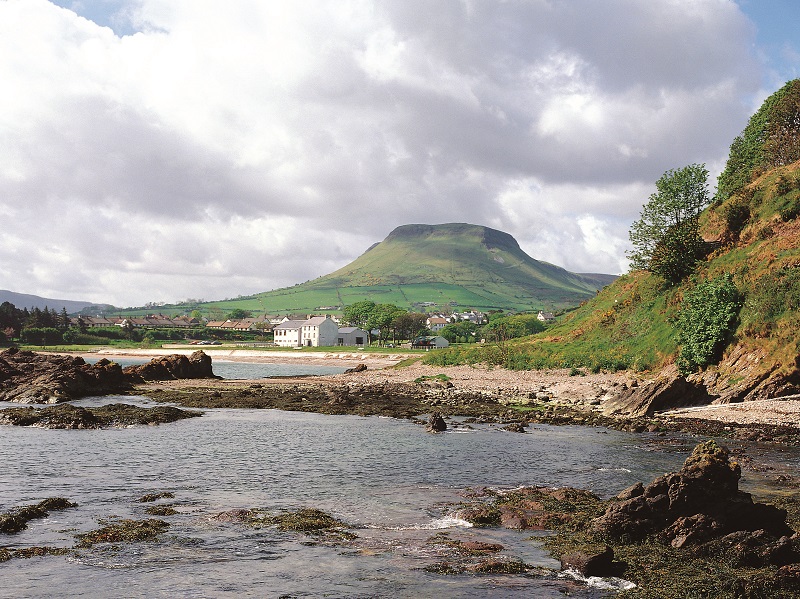 Situated between Glenariff and Cushendun, Cushendall is a conservation town at the foot of Lurigethan Mountain. The prominent Curfew Tower in its centre once housed troublesome citizens and is now owned by Bill Drummond. There is a minor road from the shore near Cushendall Golf Club that winds uphill to the remains of the ancient church and graveyard of Layde, a quiet place from which to enjoy views of Red Bay and the lush countryside surrounding Cushendall. Stay on the A43 from Glenariff Forest Park for a short drive to take you to this beautiful town.
Drive time from Glenariff Forest Park: 12 minutes
Cushendun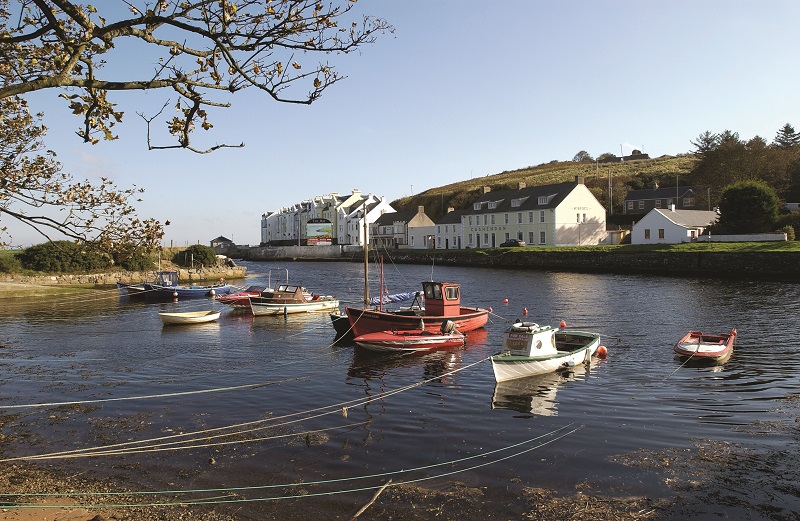 The next stop on your journey is Cushendun - a small village off the Coast Road between Cushendall and Ballycastle. Managed by the National Trust, it is best known for its unusual Cornish style cottages. Other highlights include the ruins of Castle Carra, which you can find in the field above Rockport House at the north end of Cushendun Bay, and the Cushendun Caves which have been used for one of the more infamous scenes in the Game of Thrones® TV Series.
There are delightful walks along the Glendun River to Glendun viaduct, a most impressive structure built in 1839 by the world renowned English Architect Sir Charles Lanyon of the 19th Century.
Drive time from Cushendall: 10 minutes
Ballycastle and Rathlin Island
Torr Head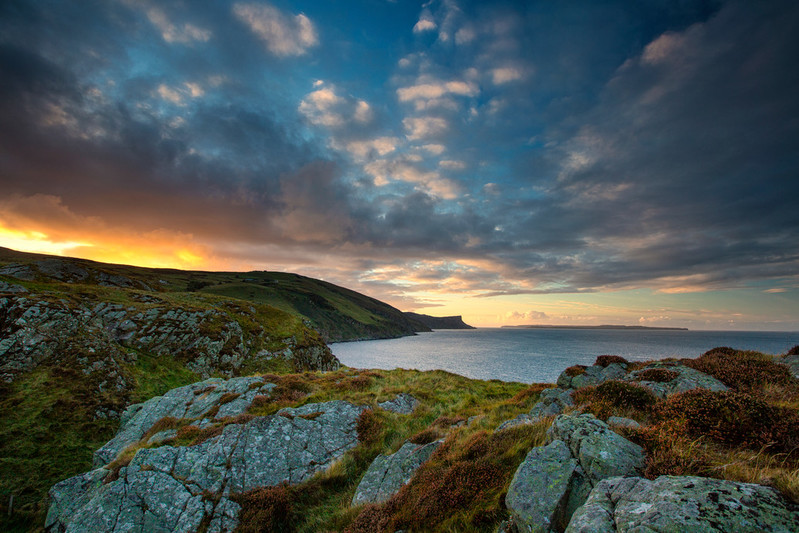 Rugged coast, spectacular views over the Mull of Kintyre, crashing waves and historical intrigue are reasons why you should make this detour on the Causeway Coastal Route. This headland was important in the 1800s for recording the passage of transatlantic ships, relaying the information back to Lloyds of London. It was often the last hope for Scottish clans beckoning aid from allies in Argyllshire.
Drive time from Cushendun: 20 minutes
Ballycastle Town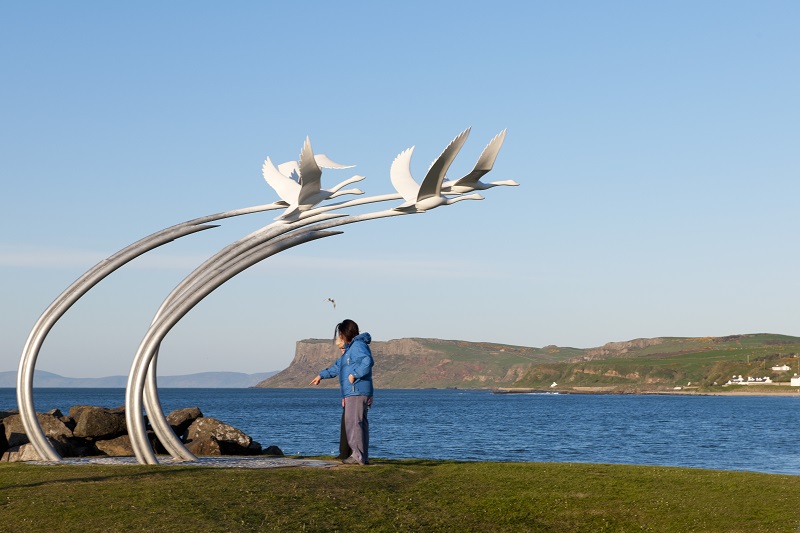 Ballycastle is a seaside town on the north-easternmost coastal tip of the island of Ireland in an Area of Outstanding Natural Beauty. The town retains much of its old charm with independent retailers on every corner. Highlights include the golden sandy beach, peaceful and serene Pan's Rocks footbridge at the far end of the beach and incredible places to eat and drink in the town centre and around the seafront area. Take the Torr Road and A2 from Torr Head to arrive in this beautiful seaside haven.
Drive time from Torr Head: 20 minutes
Rathlin Island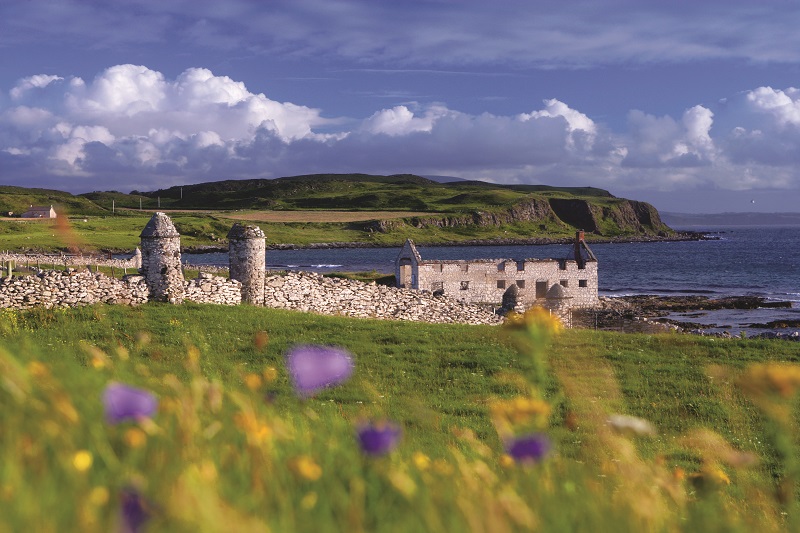 The ferry from Ballycastle to Rathlin Island travels just six miles across the Sea of Moyle. Amidst the rugged landscape of this beautiful island, let your mind wander and discover a tranquillity and beauty that is so unexpected.
A short walk from the harbour is the Boathouse Visitor Centre (operating seasonally from April-September), where visitors can discover some of the exciting history, learn about present day island life and see some artefacts from shipwrecks around the island. Enjoy many of the walks the Island has to offer including along the shore to Mill Bay where you may see some of the resident seals basking or at play. From April to July is puffin season so don't miss the opportunity to see them along with lots of other sea birds!
The island has a range of accommodation to suit different needs, a pub, restaurant, community shop and gift shop, offering Rathlin produced crafts.
Sailing time from Ballycastle: 20-40 minutes
Kinbane Castle
After crossing back from Rathlin Island to Ballycastle on the ferry, make your way to explore the ancient ruins of Kinbane Castle. The area surrounding Kinbane Castle is a Scheduled Historic Monument, it also offers spectacular views of Rathlin Island and Dunagregor Iron Age fort. This is becoming an extremely popular spot with tourists, photographers and travel bloggers, all keen to capture their own unique perspective of the area.
Drive time from Ballycastle: 7 minutes
Ballintoy
Carrick-a-rede Rope Bridge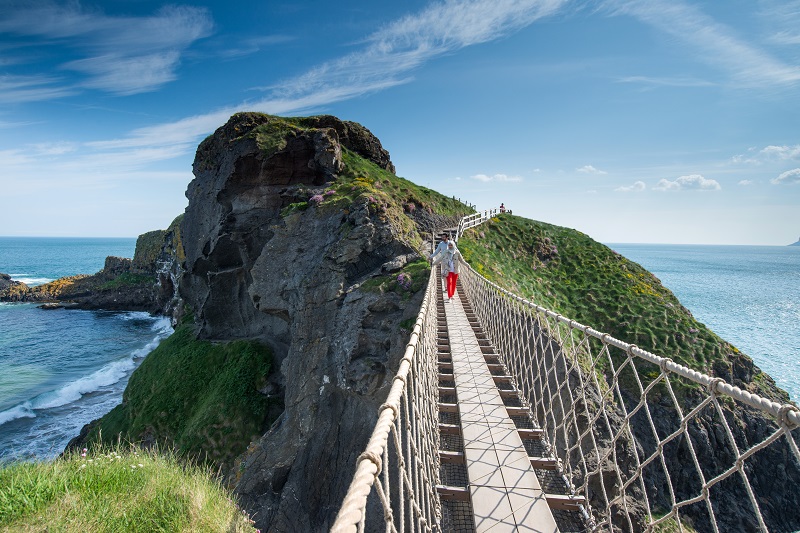 Connected to the cliffs by a rope bridge across the Atlantic Ocean, Carrick-a-Rede Island (home to a single building – a fisherman's cottage) is the final destination. Suspended almost 100 ft (30 m) above sea level, the rope bridge was first erected by salmon fisherman 350 years ago. Are you brave enough to cross it?
Drive time from Kinbane Castle: 7 minutes
Ballintoy Harbour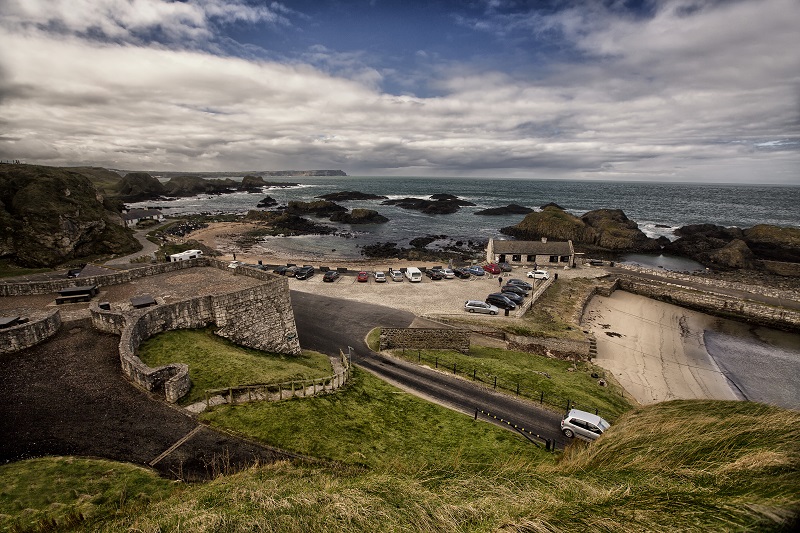 The small fishing harbour can be found at the end of a small narrow steep road down Knocksaughey Hill, which passes by the entrance to Larrybane and Carrick-a-Rede Rope Bridge. It has been used as a filming location in HBO's epic series Game of Thrones. This stunning harbour location has been used for exterior Pyke shots and as the Iron Islands.
Drive time from Carrick-a-rede Rope Bridge: 5 minutes
Whitepark Bay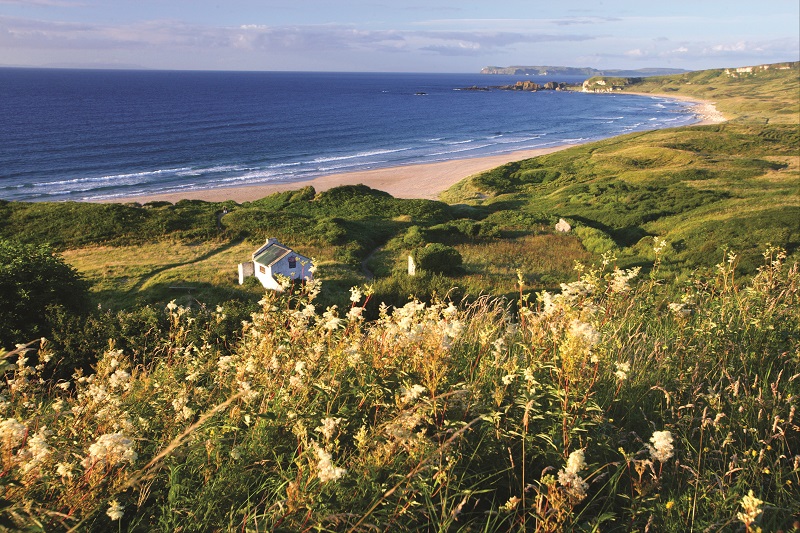 This spectacular sandy beach forms a white arc between two headlands on the North Antrim coast. In this secluded location, even on a busy day there is plenty of room for quiet relaxation. The beach is backed by ancient dunes that provide a range of rich habitats for bird and animal life.
Drive time from Ballintoy Harbour: 5 minutes
The Dark Hedges (Detour)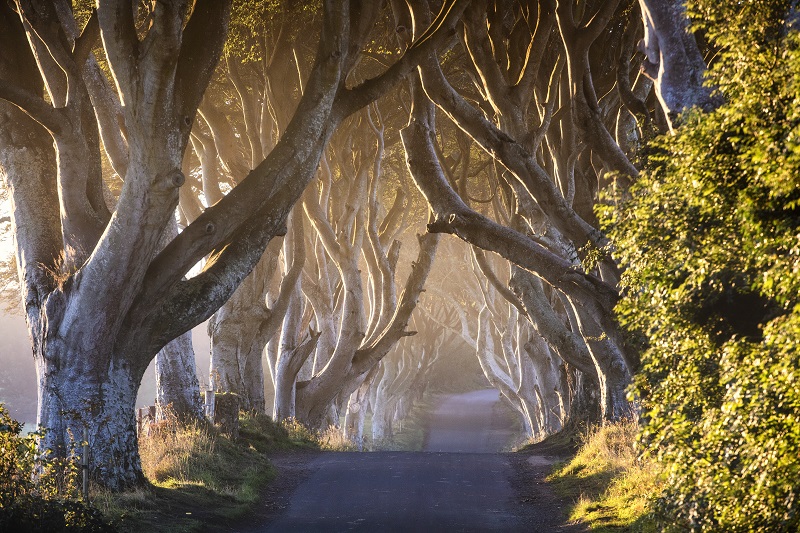 The Dark Hedges is a beautiful avenue of beech trees in Stranocum (County Antrim) that was planted by the Stuart family in the eighteenth century.
Intended as a compelling landscape feature to impress visitors as they approached the entrance to their Georgian mansion, Gracehill House, the trees remain a magnificent sight and have become one of the most photographed natural phenomena in Northern Ireland.
Drive time from Ballintoy: 14 minutes
Bushmills
Giant's Causeway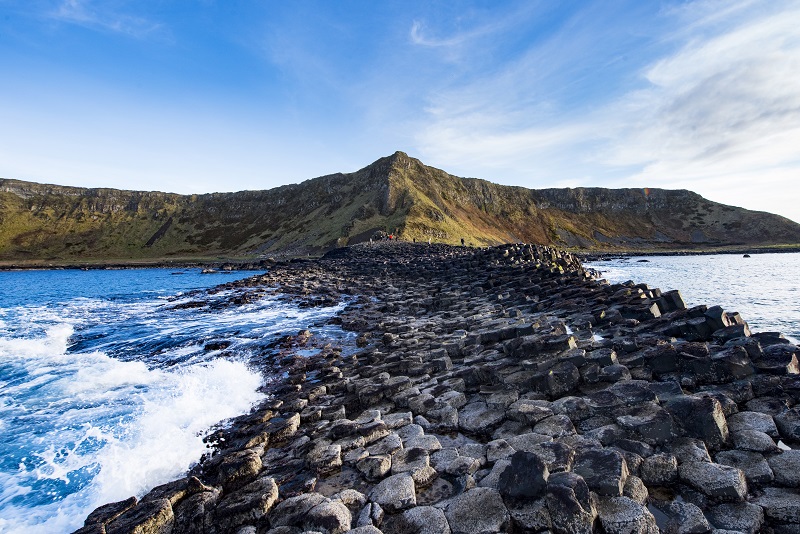 Using the Causeway Road from Whitepark Bay, head to the Giant's Causeway - a geological wonder and home to a wealth of history and legend. The attraction, which is Northern Ireland's first UNESCO Heritage Site and now welcomes upwards of 1 million visitors a year, is one of the Island of Ireland's most photographed locations and it's easy to see why! Phones at the ready for some Insta-worthy snaps.
Drive time from Whitepark Bay: 10 minutes
Bushmills Village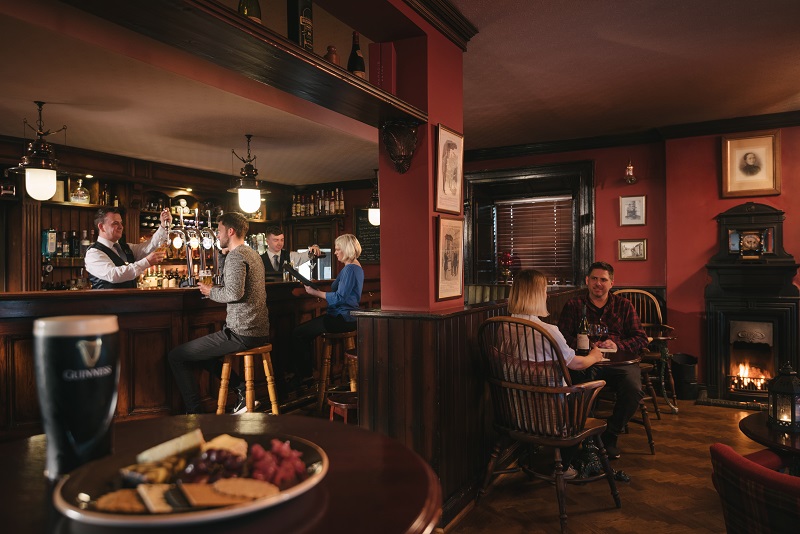 Not far from the iconic Giant's Causeway is Bushmills, a Conservation town with some eighty listed buildings, shops, cafés, restaurants and hostelries. Vacant buildings are even attracting visitor attention and world-wide publicity as the windows and doors have been imaginatively used to recreate old grocer/pubs and shops. The village is fast becoming recognised as one of Northern Ireland's leading foodie destinations, with an abundance of award-winning restaurants, cafes, and even food-tours dotted along the streets of Bushmills.
Drive time from the Giant's Causeway: 6 minutes
Old Bushmills Distillery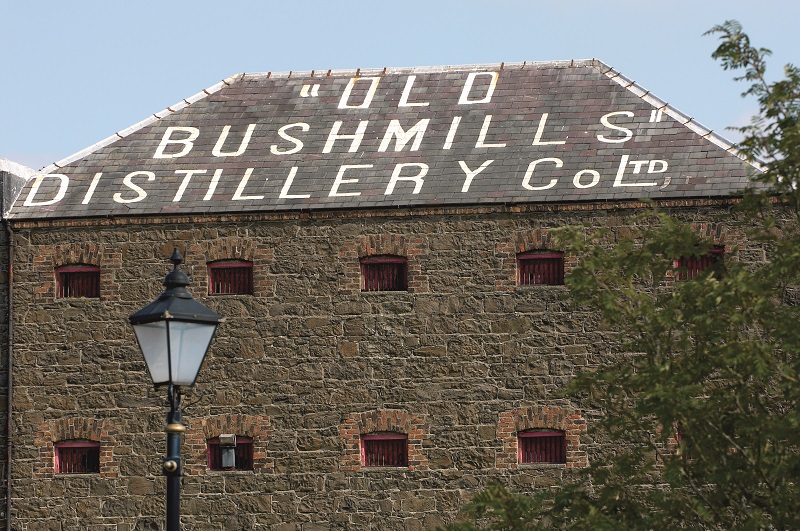 The Old Bushmills Distillery offers fully encompassing tours of the premises and distilling process. Take in the sights and smells, and enjoy tutored whiskey tastings, a specialist whiskey shop and a well stocked gift shop with exclusive Bushmills merchandise.
Dunluce Castle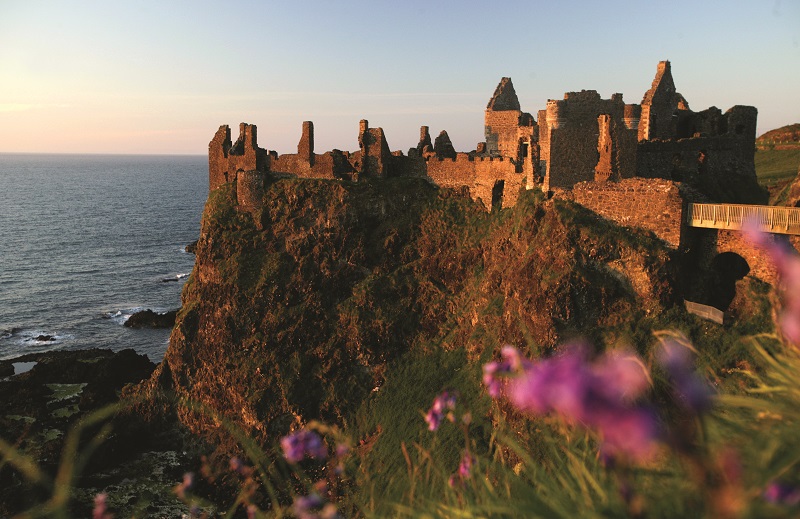 Using the A2, make your way towards one of Northern Ireland's most spectacular sights - Dunluce Castle. These iconic ruins bear witness to a long and tumultuous history. First built on the dramatic coastal cliffs of north County Antrim by the MacQuillan family around 1500, the earliest written record of the castle was in 1513.
Drive time from Bushmills: 4 minutes
Portrush
White Rocks Beach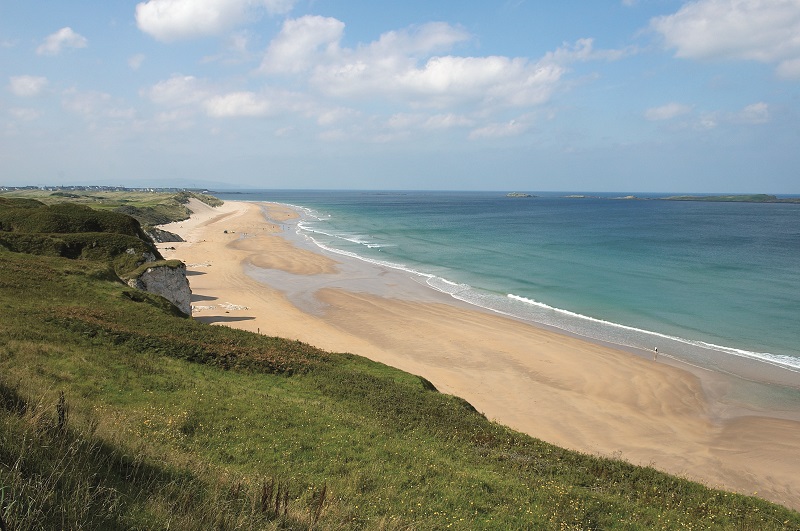 Awarded the prestigious Blue Flag Award several times, Whiterocks Beach has become a favourite with locals and a must see destination for international visitors. The beach, situated just off the Causeway Coastal Route, enjoys a stunning natural coastal location, with the limestone cliffs of the White Rocks stretching from Curran Strand to Dunluce Castle.
Drive time from Dunluce Castle: 10 minutes
Royal Portrush Golf Club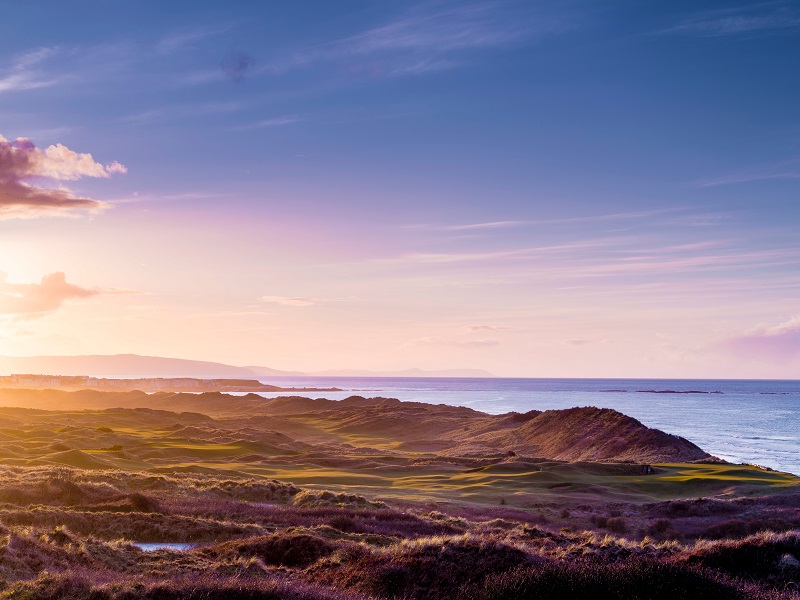 Golf fan? Take a detour to check out the stunning Royal Portrush Golf Club, which is home to one of the best and most challenging links golf courses in the world, the Dunluce Links, and the hidden gem, the Valley Links. The world-famous course hosted The Open tournament in July 2019, which saw professional golfers and golf enthusiasts flock to Portrush in their thousands for the event.
Castlerock and Limavady
Mussenden Temple and Downhill Demesne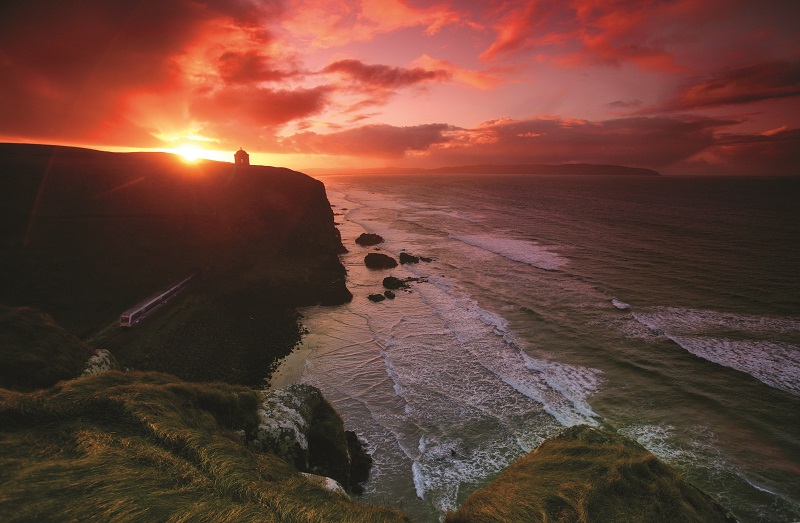 Take the A2 via Coleraine to visit the iconic Mussenden Temple and Downhill Demesne. The Temple was built in 1785 and forms part of the Downhill estate of Frederick Augustus Hervey, Bishop of Derry and Earl of Bristol. Mussenden Temple was built as a summer library and its architecture was inspired by the Temple of Vesta in Tivoli, near Rome. It is dedicated to the memory of Hervey's cousin Frideswide Mussenden. Feel free to take a detour to Castlerock and Benone beaches before arriving at your next destination - the stunning Binevenagh Mountain and Nature Reserve.
Drive time from Portrush: 29 minutes
Binevenagh Mountain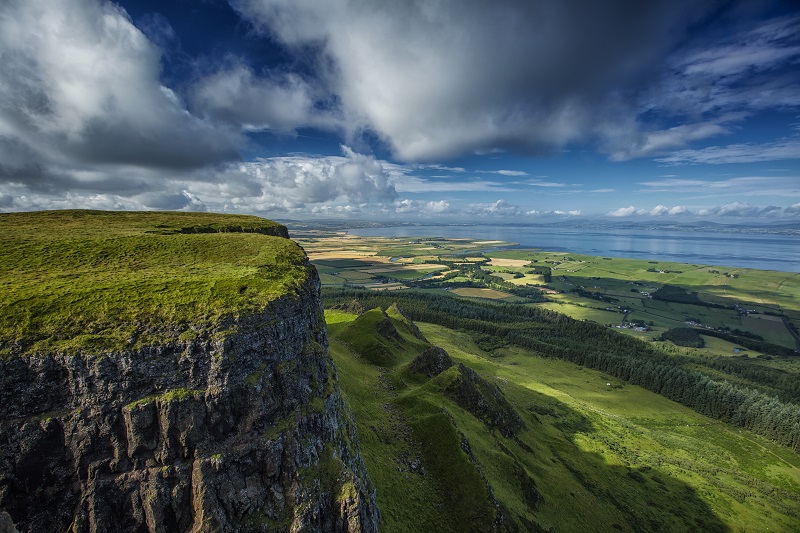 Follow the Seacoast Road from Downhill and venture to Binvenagh Mountain. Featured in HBO's Game of Thrones, Binevenagh - an Area of Outstanding Natural Beauty - is situated in the Limavady area of the Causeway Coast and Glens Borough. Dramatic basalt cliffs dominate the surrounding countryside, and panoramic views from the mountain top take in Roe Valley, the Sperrin Mountains, the North Coast and across Lough Foyle to Donegal.
Drive time from Mussenden Temple and Downhill Demesne: 19 minutes
Though we've packed this itinerary full of ideas for your road trip along the Causeway Coastal Route, there's many hidden gems and secret places to discover - so make sure you give yourself plenty of time to see them all. Don't be afraid to go off the beaten track - even if you get lost, the friendly locals are always willing to help you get back on the road!
---
Have you already booked your next holiday to Ireland? We'd love to see your snaps of the Causeway Coast and Glens so be sure to tag us on Instagram @visitcausewaycoastandglens, and use the hashtag #VisitCauseway
We look forward to welcoming you to Northern Ireland's famous Causeway Coastal Route