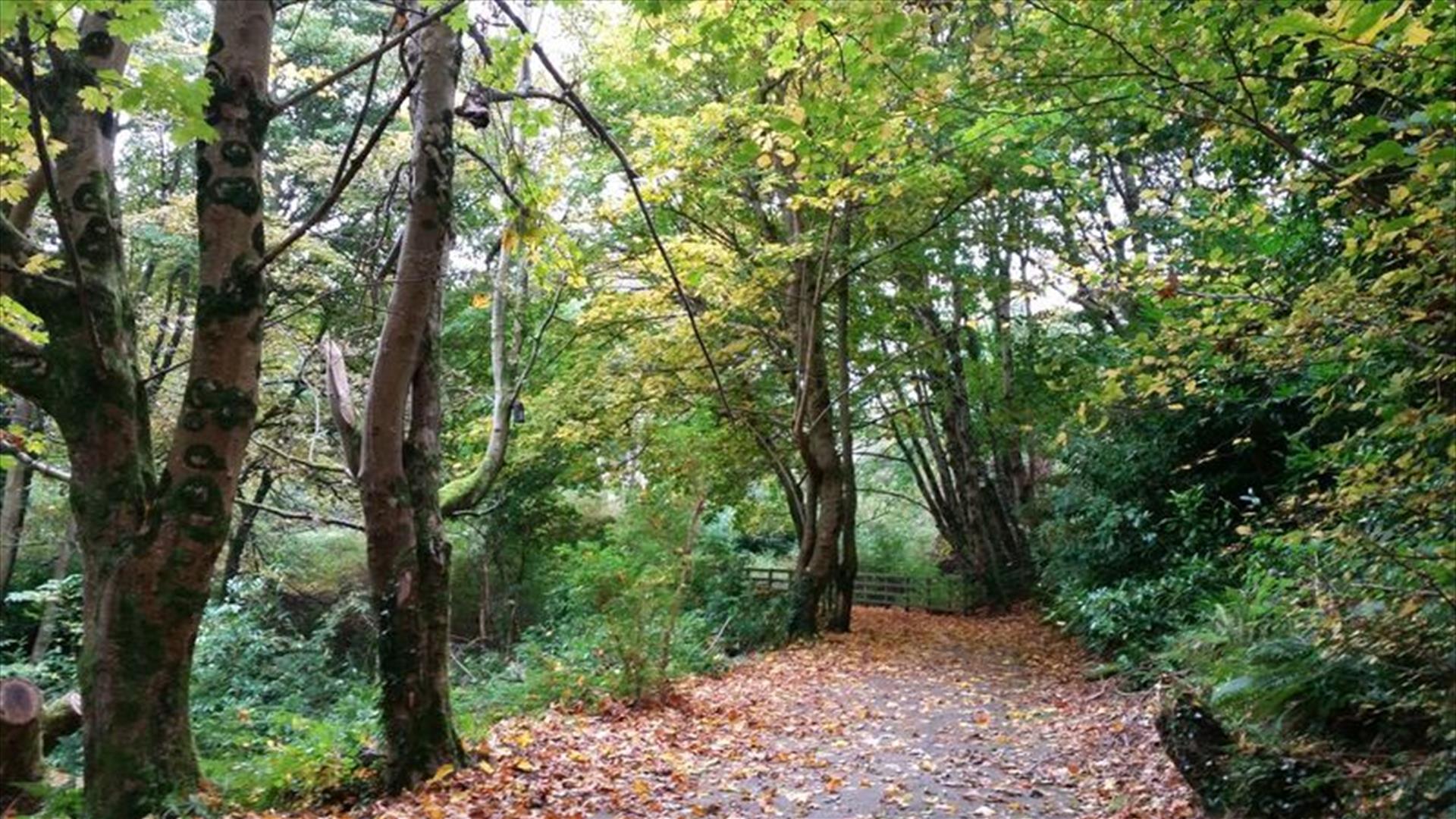 About
STARTING POINT
High Street, Cushendall.
ROUTE DESCRIPTION
Cottage Wood is found on the outskirts of Cushendall village. It is a 10-acre broadleaved woodland site with a network of paths winding their way through viewpoints and picnic facilities. What makes this woodland a must to visit is a very special and increasingly rare inhabitant, the Red Squirrel, which is regularly seen in this woodland.
The area contains a range of native and nonnative species of trees and shrubs. Scots Pine, Elder, Holly, Ash, Horse Chestnut, Beech, Sycamore, Gorse, Spruce, Ivy, Laurel, Rhododendron, Elm and Fuchisa can all be found here. A wide range of plants grow below the woodland canopy including Wood Sorrel, Primroses, Saxifrage, Wild Garlic, Celandine, Bluebells, Violets, Herb Robert, Cuckoo Flower, Stichwort, Cow Parsley and Foxglove. Many wild birds frequent the woodland. Look out for Robins, Blue Tits, Sparrows, and Blackbirds. Bullfinch, Linnet, Skylark, Song Thrush, Spotted Flycatcher, Yellowhammer and Reed Bunting have also been spotted.
Nearby are two play areas for children and picnic tables with BBQ facilities.
POINTS OF INTEREST
History & Heritage Cushendall – The name derives from Irish, 'Cois Abhann Dhalla' meaning 'Foot of the Dall.'
The Curfew Tower – This characteristic building located in the centre of the village, was constructed in 1817 by Francis Turnley. The Tower was built as a folly complete with a dungeon.
Layde Church – Situated a short way out of the village and dating back to early Christianity.
Myths & Legends - Tieverah, The Fairy Hill, is said to be inhabited by both good and bad fairies. Ossian, The warrior poet is said to be buried in Glenaan.
Flora & Fauna The Red Squirrel – The Red Squirrel is native to Ireland.
The Irish Hare – The Irish Hare, as its name suggests, can only be found in Ireland.
Wild Garlic – Wild garlic is a common plant in the woodlands, hedgerows and along stream banks in the Glens.
Blue Bells – In Northern Ireland three types of Blue Bell grow in the wild: the Common Blue Bell, the Spanish Blue Bell and a hybrid of the two.
Facilities
Accessibility
All areas accessible to disabled visitors
Catering
Children & Infants
Establishment Features
Leisure Facilities
Parking & Transport